Local Covid restrictions and guidance continue to change – to get the latest government regulations and guidance for Northern Ireland, and how it may impact on your visit to Belfast, please go to NI Direct.
We've provided some helpful info for visitors to Belfast here to help you plan your visit.
Jump to:
Travelling to Northern Ireland
You should not travel to Northern Ireland if you have COVID-19 symptoms, or have received a positive COVID-19 result.
Arriving from within the Common Travel Area
If you are travelling to Northern Ireland from within the Common Travel Area (England, Scotland, Wales, Ireland, the Isle of Man or the Channel Islands) and staying overnight, you should take a rapid lateral flow device test (LFD) before you begin your journey.
You should only travel if the test is negative.
You should also take an LFD test on days two and eight of your stay.
If the test result is positive, you must begin a period of self-isolation immediately, along with anyone you're staying with. Anyone who receives a positive test using an LFD should have a confirmatory PCR test within 24 hours.
You do not need to fill in a Passenger Locator Form if you're travelling from within the CTA and you have not been outside the CTA in the last 10 days. For more information go to NI Direct.
Arriving from International Destinations
The rules for travelling to Northern Ireland from outside the CTA depends on your vaccination status and the countries you're travelling from or passing through. They follow a system of 'red list countries' and simplified travel measures for arrivals from the rest of the world, referred to as 'non red-list countries'.
Travelling from a Red-List Country
Only British or Irish nationals, or those with residency rights in the UK, are permitted to travel to Northern Ireland from a red list country.  Countries on the red list are frequently changing – to check the latest information on red-list countries and the measures required to travel to Northern Ireland from these countries please go to Travelling to Northern Ireland from a red list country on NI Direct.
Travelling from a Non-Red-List Country
The rules for travelling to Northern Ireland from countries and territories that are not on the red list depend on your vaccination status (whether you qualify as "fully vaccinated" or not), and the country you are travelling from – to find out what you require to do in order to travel to Northern Ireland please go to Travelling from a non-red list country page on NI Direct.
The use of face coverings is mandatory on public transport, in taxis, private buses, coaches and on aircraft, in train and bus stations and in airports unless an exemption applies.
This includes:
boarding any mode of public transport
when on board any mode of public transport
and
when present on public transport premises or stops
Before you decide to travel we recommend you plan ahead – please check with individual transport providers for the latest information and precautions you need to take.
Consider where you're travelling to and how easy it will be to maintain social distance on your journey and at your destination. It is more difficult to maintain social distancing in crowded areas. Thinking about this before you travel can help protect yourself and others.
Things to consider:
Can you walk or cycle to the destination?
What's the latest travel advice from my transport operator?
Can you book your ticket online, or is contactless payment is possible?
Can you avoid crowded areas
What's the most direct route to my destination?
Please note: You should comply with all travel restrictions in place for your region/country. Please check the appropriate guidance at both the point of departure and arrival before leaving home. Non-compliance may lead to a fine or prosecution.
Visit Belfast Welcome Centre and Visit Belfast Airport Information Points
The Visit Belfast Welcome Centre on Donegall Square North is open daily and here to help you plan your trip to Belfast.
Our airport information points (at Belfast International Airport and George Best Belfast City Airport) are operating subject to flight schedules. Click here for opening hours and further information.
For travel information, our visitor advisors remain on hand to answer your queries – please email info@visitbelfast.com or call 028 9024 6609. You can also tweet your queries using #AskVisitBelfast.
We're glad to see you back in Belfast. Here are a few ways to make your stay here as safe as possible.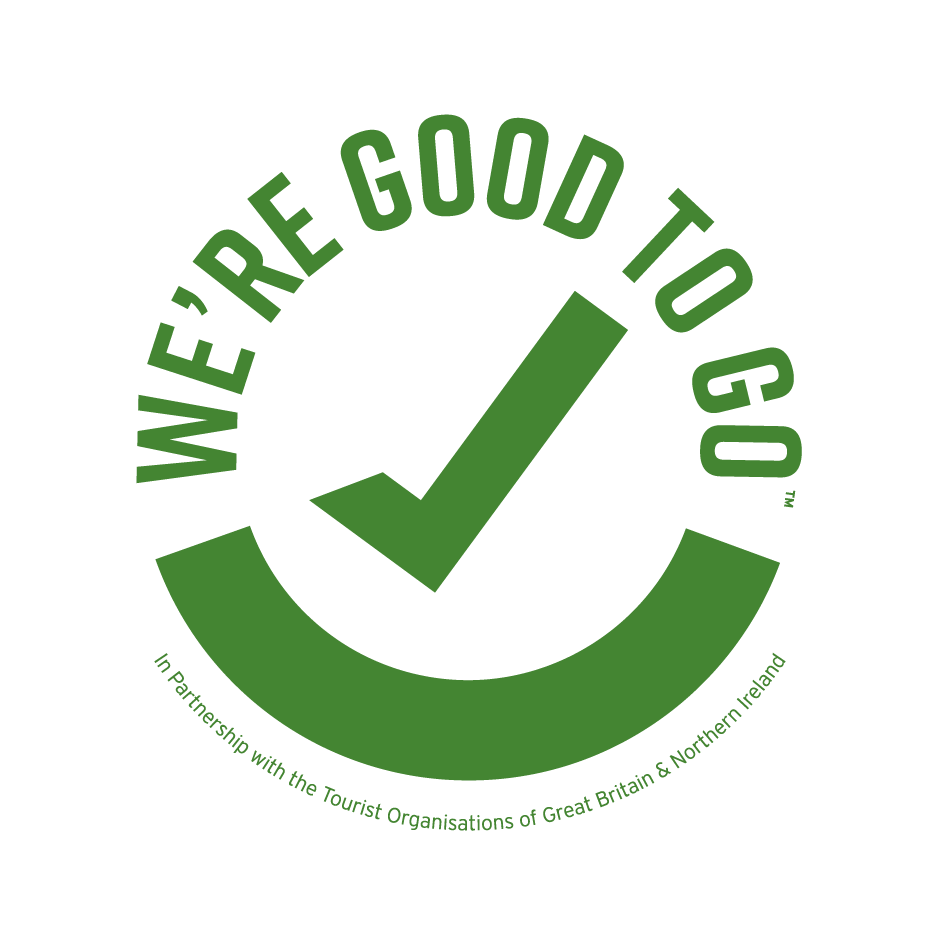 Look out for the "We're Good to Go" logo. This is the industry standard for tourism and hospitality businesses is in place throughout Belfast. When you see a business is "Good to Go", you know that they are committed to operating safely so you can enjoy a visit with total confidence. Find out more >>
Stay safe by washing your hands regularly, wearing a face covering in crowded or indoor spaces and keeping your distance from others. Let's keep making safer choices – book ahead where you can and avoid popular attractions when they're busy.
Face coverings in indoor public places
It is a mandatory in Northern Ireland to wear a face covering when going into or inside the public areas of any enclosed publically accessible premises. This includes, but not limited to shops, visitor attractions, cinemas, museum, theatres, conference facilities, and in restaurants, cafés, pubs or bars. Face covering can only be removed when eating, drink or dancing. Please click here to find out more.
Face coverings are also mandatory when using public transport across Northern Ireland – for more info click here.
Covid Certification
Like many destinations across the world, Northern Ireland has introduced further regulations to protect public health and limit the spread Covid-19.
From the 29th of November, visitors to a range of hospitality, entertainment, events and conferencing venues will need to show proof of vaccination, a negative test or recent Covid infection to gain access.
Certification Check
The following options can be used to prove you covid status:
proof of a negative lateral flow test taken in the previous 48 hours (by email generated when individual registers their result)
proof of a positive PCR test taken in the previous 30 to 180 days
use of Covid Passport to prove double vaccination
Covid status certification will only apply to those over 18 and over.
For the most up to date information, advice and guidance, visit:
Advice for Visitors Currently in Belfast
Visitors who have concerns while here in Northern Ireland should contact the special coronavirus helpline on 0300 200 7885.
If it is a medical emergency, call 999 and inform the call handler of your recent travel.
If you are NOT registered with a GP in Northern Ireland, you'll find important information available via the NI Direct website which you should refer to.
Advice for Industry Partners
Visit Belfast partners should click here for relevant information, advice and resources regarding coronavirus.
We're here to help. If you can't find the information you're after, please ask us here.