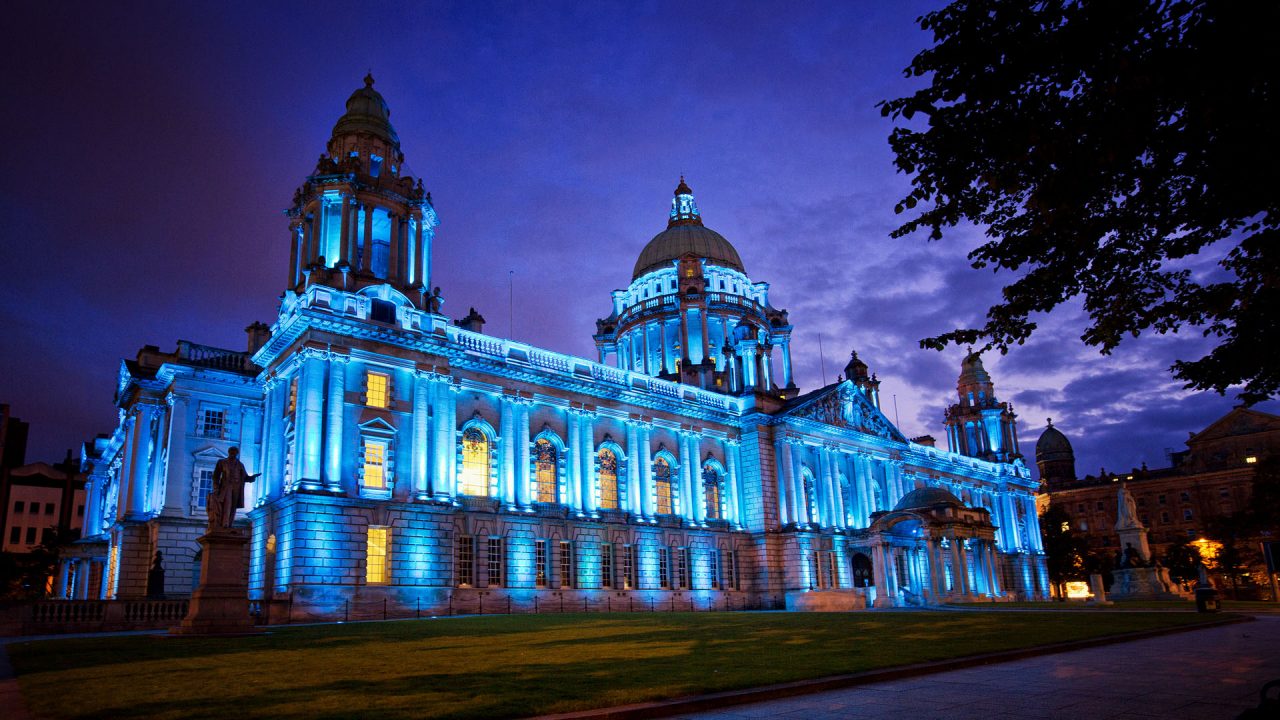 Belfast City Centre
In the city centre, Belfast City Hall has been illuminated in blue lights to show support for the NHS, while hotels including Hilton Belfast, Clayton Hotel  and Holiday Inn are offering rooms NHS staff and essential workers, providing a safe place for them to stay where they won't be at risk of carrying the virus to family members.
CastleCourt has been running competitions on their social media channels, giving away pamper packages and goodie bags to key workers.  Ulster University has been displaying a huge message of thanks to the NHS, essential workers and local charities with a digital projection by Belfast City Centre Management and Galaxy Events Projection. Find out more on BelfastCentre.com and watch the video here.
Titanic Quarter
Titanic Belfast has been joining the #ChasetheRainbow campaign, lighting up each night with a colourful rainbow illumination as a display of positivity. The lights are designed as a reminder that we all need to support each other during these uncertain days and that there will be better days ahead. On Thursdays, the lights change to solid blue as we #ClapforCarers to show appreciation to the NHS for all their vital work. The 130-year-old Great Light has also been bearing rainbow colours, while Titanic Hotel has been illuminated blue and AC Hotel made a big heart to show the love!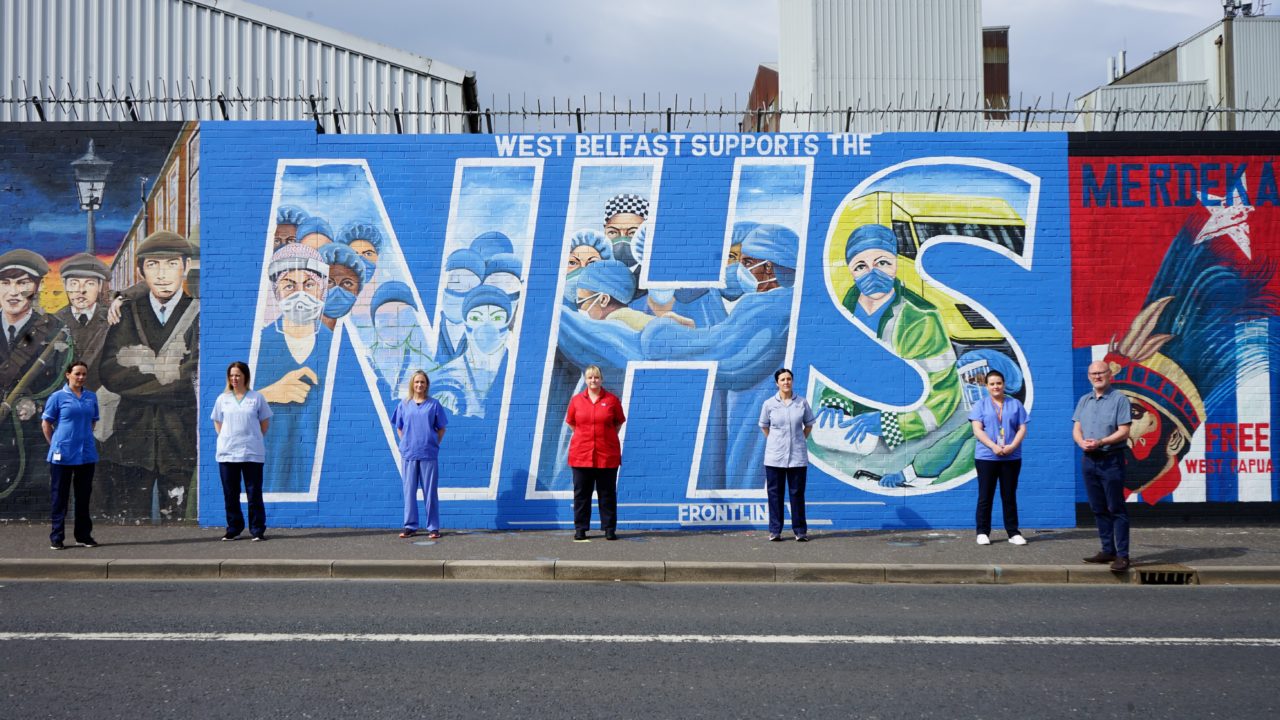 Fáilte Feirste Thiar (Visit West Belfast)
In west Belfast, a new mural has been unveiled on the International Wall of Murals, located on Belfast's Falls Road, to pay tribute to NHS workers and all frontline workers! The location, which has been described by Lonely Planet as Europe's largest outdoor public art gallery, is close the Royal and Mater hospitals so the new mural will be spotted by NHS staff on their way to and from work.
West Belfast MP Paul Maskey, the Chairperson of Fáilte Feirste Thiar (Visit West Belfast) said: "The community is deeply thankful to NHS workers as they stand at the frontline saving lives every day.
"The community response to the pandemic has been nothing short of amazing. Community organisations, football clubs, GAA clubs and so many others have stepped forward and volunteered their time to help those most in need in our communities. They are heroes also."
North and West Belfast Soup Kitchen have been busy working through the crisis to deliver soup vulnerable and isolated people in the community, with the help of suppliers like Loaf Catering. Keep up to date with them on Twitter.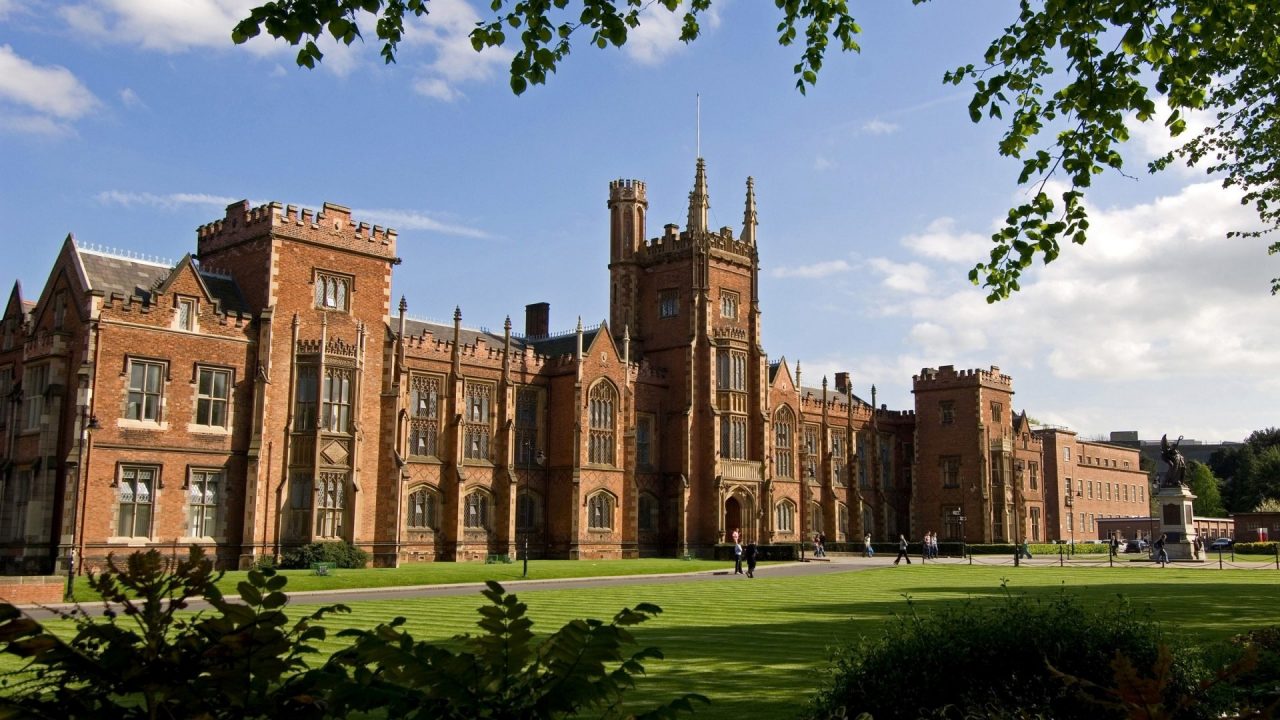 Queen's Quarter
Scientists at Queen's University have been supporting the Department for Health by increasing the capacity for COVID-19 testing in Northern Ireland; while also focusing their research on the global fight against the virus and on finding therapies to treat it. Elsewhere, Queen's University engineers have been 3D-printing PPE visors and manufacturing valves for ventilators. Find out more about Queen's University's work on their website>> qub.ac.uk/coronavirus.
Meanwhile, Cordia Serviced Apartments on the Lisburn Road has been offering accommodation to NHS staff and key workers, doing their part to help reduce the spread of coronavirus.
EastSide Partnership
In the east of the city, restaurants including Freight and Cyprus Avenue have joined with Framewerk Gallery to make soups which are delivered to vulnerable people in the community by a host of locally-based artists and business owners who are volunteering their time to do deliveries. Find out more and contribute on their Just Giving page where they've already raised over £10,000!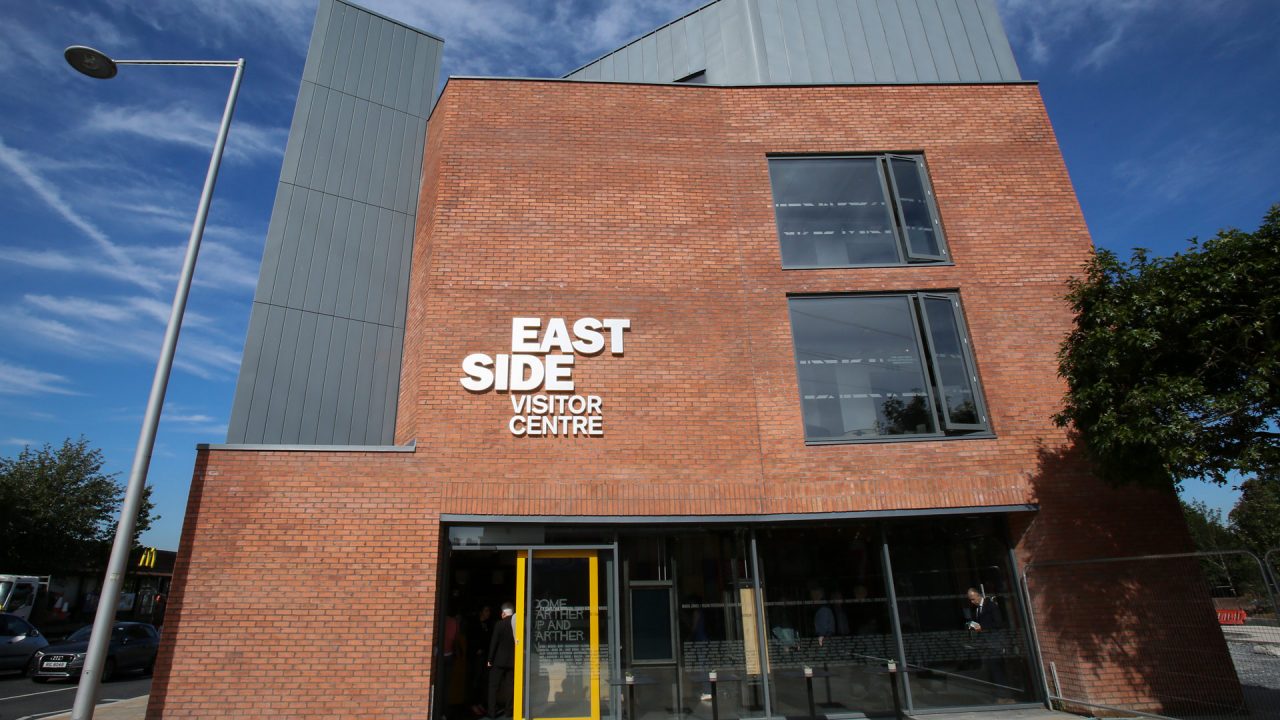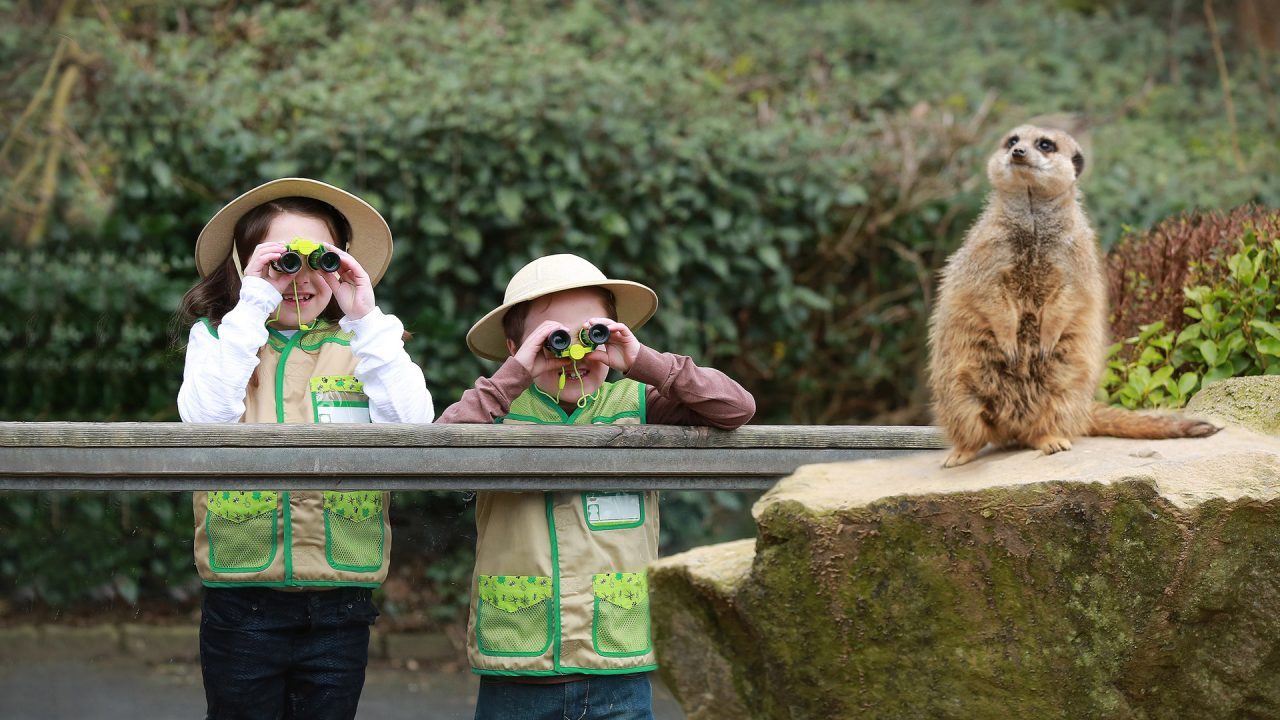 North Belfast
Belfast Zoo has seen a baby boom this spring, with the birth of a rare Goodfellow's tree kangaroo joey, a maned wolf cub and a Francois langur baby monkey! The team at the zoo thought it was a fitting time to honour the NHS, so they named the new baby langur Cầu vồng, which is Vietnamese for "rainbow" and is a tribute to those working hard in the NHS to keep us all safe. Read more about the new arrivals on their website.
Introducing Echlinville Hand Sanitiser. As our distillery shop is closed we are not able to sell direct to the public. We are taking wholesale order inqiries and working hard to put distribution in place to make this more widely available. Full story at https://t.co/mT78VumIpf pic.twitter.com/DIyuYvwZbp

— Echlinville (@Echlinville) March 27, 2020
Belfast From Home: More Ideas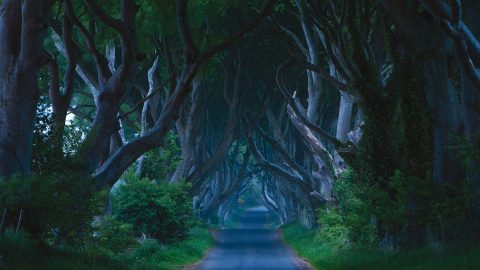 Visitor Blog
Belfast TV and Film
Finding you've got more time for TV? Good! There's never been a better time to binge on the fantastic TV series and films made right here in Belfast.
Find Out More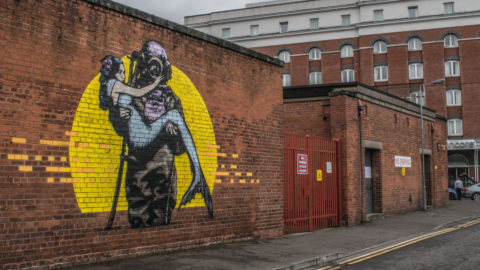 Visitor Blog
Street Art in Belfast
Delve into Belfast's vibrant street art scene on a self-guided walking tour. We've rounded up some of the city's top pieces in our street art map and guide.
Find Out More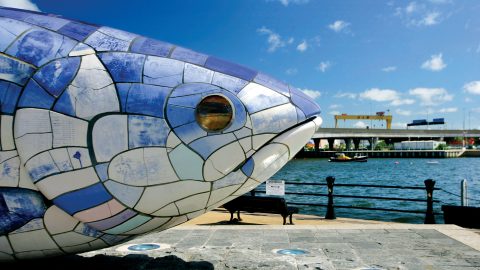 Visitor Blog
Belfast Jigsaw Puzzles
We've made a range of free online jigsaw puzzles! How many of these famous Belfast landmarks can you put back together?
Find Out More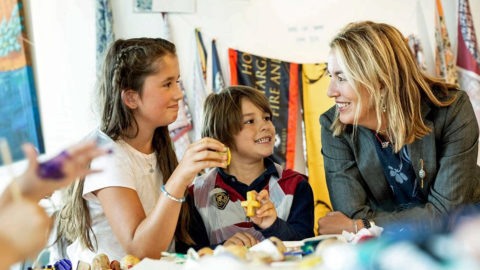 Visitor Blog
Family Things to Do at Home
Looking for things to do with the kids at home? We've rounded up fun activity packs and online experiences for kids, brought to you by Belfast's attractions.
Find Out More