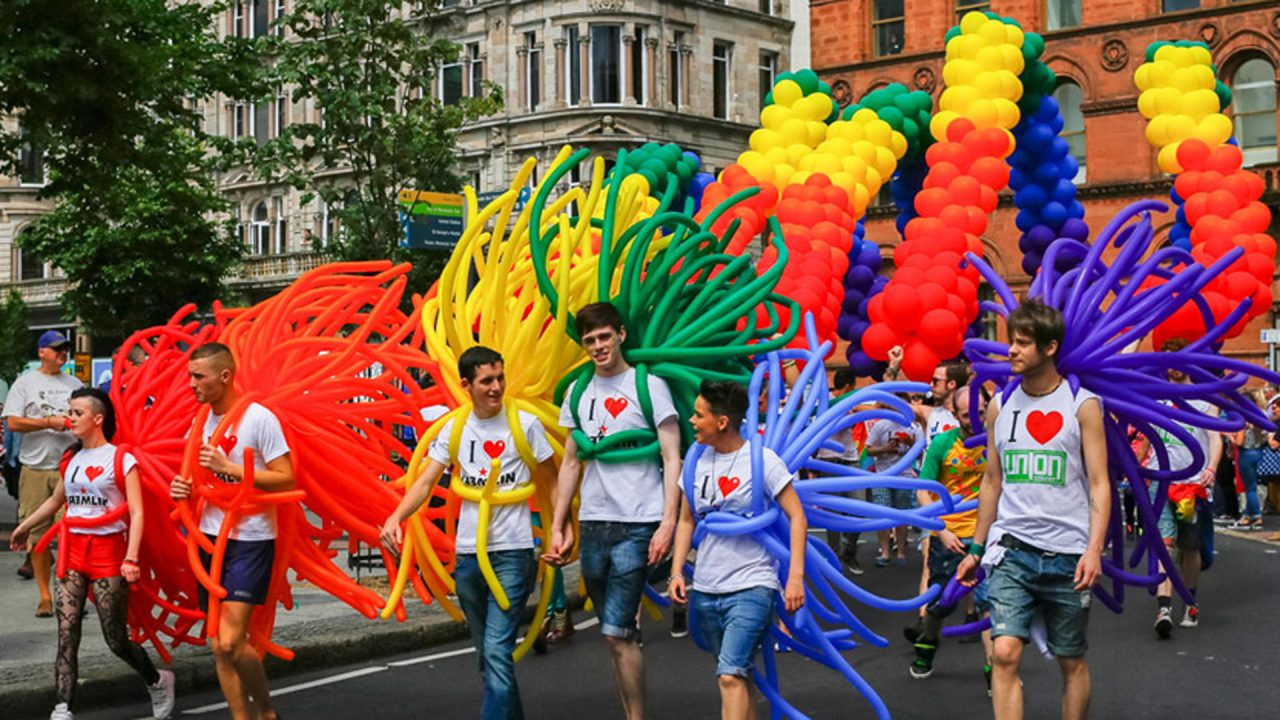 Belfast Pride Festival
Belfast bursts into a rainbow of colour every summer with the annual Belfast Pride Parade in August, with Belfast City Hall lighting up in rainbow colours to celebrate Pride Day. 50,000 people attend Belfast Pride Festival events, with around 100 events taking place in the run up to Pride Day, including music, exhibitions, talks, workshops, arts and family fun.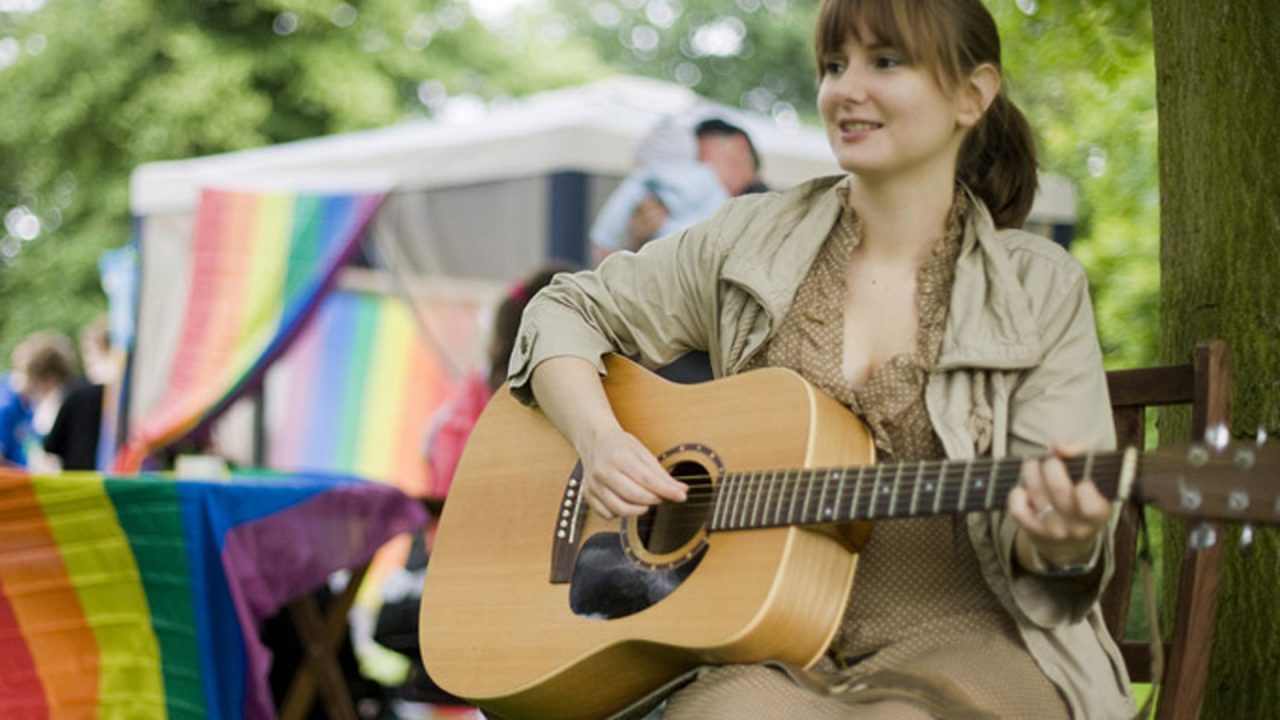 Outburst Queer Arts Festival
In November, the Outburst Queer Arts Festival is packed with theatre, film, music, visual art and discussions which explore and celebrate lesbian, gay, bisexual and transgender stories and experiences. It aims to bring you the very best in queer talent.
Going Out
Belfast's best gay bars and clubs are located in the city's Smithfield and Union Quarter area, north of the city centre on the edge of the Cathedral Quarter.
Kremlin
The city's most famous gay club is probably Kremlin on Donegall Street. A Soviet-style industrial opulence exudes throughout the venue's extravagant decor, with the Tsar Cocktail Lounge, the Long Bar and Red Square continuing the communist-chic vibe. A huge variety of theme nights, celebrity performances and the friendliest up-for-it clubbers gives Kremlin the reputation of being the best gay venue in Ireland.
Union Street Bar
Situated in a 19th century shoe factory, Union Street Bar is one of the city's most stylish bars with a cool yet comfy vibe. Upstairs, the Green Room Cocktail Lounge is particularly worth a visit, and the adjoining Shoe Factory provides wacky entertainment, from bingo and karaoke to quizzes and cabaret.
Maverick Bar
Maverick Bar on Union Street is a popular gay bar, well-loved for its eclectic live music nights and comedy shows. The open mic sessions are unmissable, taking place every Wednesday.
Other Bars
Other gay-friendly bars include Muriels on Church Lane, The Spaniard on Skipper Street and The Bear and The Doll on Little Donegall Street.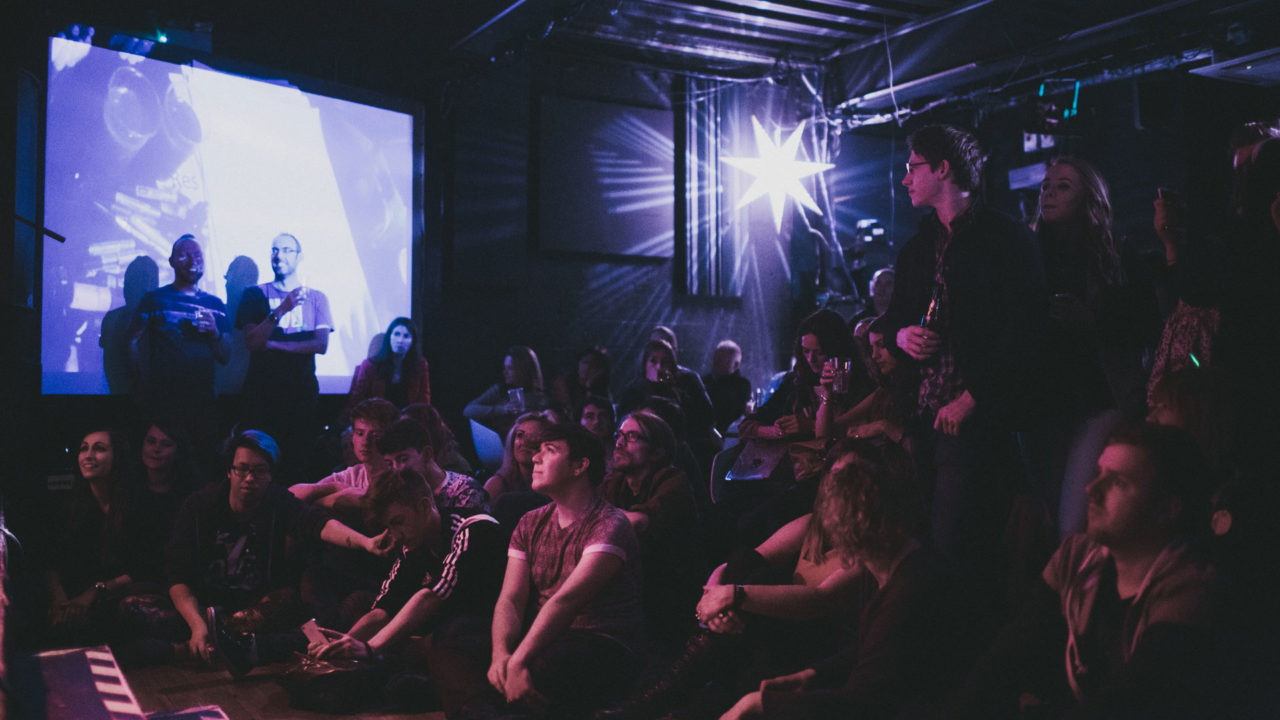 The Black Box
The Black Box on Hill Street in Belfast's Cathedral Quarter is central to Outburst Queer Arts Festival events and always has something interesting going on performance-wise all year round.
More Information
The Belfast LGBT Centre is located at 23-31 Waring Street in Belfast's Cathedral Quarter, which houses a number of charities including the Rainbow Project and Cara Friend, providing counselling, befriending, information and a health and social space for the lesbian, gay, bisexual and transgender community.