Question 1
Unscramble these letters to find one of Belfast's well-known landmarks: Catrok Leblc
Answer: Albert Clock – Belfast's very own leaning tower! Completed in 1869, it was created as a memorial to Queen Victoria's late Prince Consort, Prince Albert, and is one of Belfast's best know landmarks.
View this post on Instagram
---
Question 2
How many cats are hidden in the gardens of Belfast Castle?
Answer: 9 – There are 9 references to csts hidden in the gardens of Belfast Castle in paving, sculpture and garden furniture.
Legend has it that good fortune will come to those visiting Belfast Castle as long as the tradition of the castle cat is kept.
Read more about Belfast Castle and take a virtual tour >>
View this post on Instagram
---
Question 3
Which one of these is Belfast's coat of arms?
Answer: Choice 4
Images such as the bell, the seahorse, the ship and the chained wolf and shows the maritime importance of Belfast.
The motto Pro tanto quid retribuamus translates from Latin as "What shall we give in return for so much".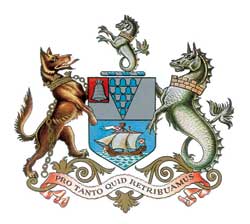 ---
Question 4
What is the name of the mummy in Ulster Museum?
Answer: Takabuti – Belfast's famous mummy tells us a lot about how the ancient Egyptians prepared for death as they believed it was just another part of life. For them, eternity was an endless period of existence that was not to be feared. Brought back from Egypt in 1834, she was donated to the museum and her body was unwrapped in 1835.
Read more about Ulster Museum and take a virtual tour >>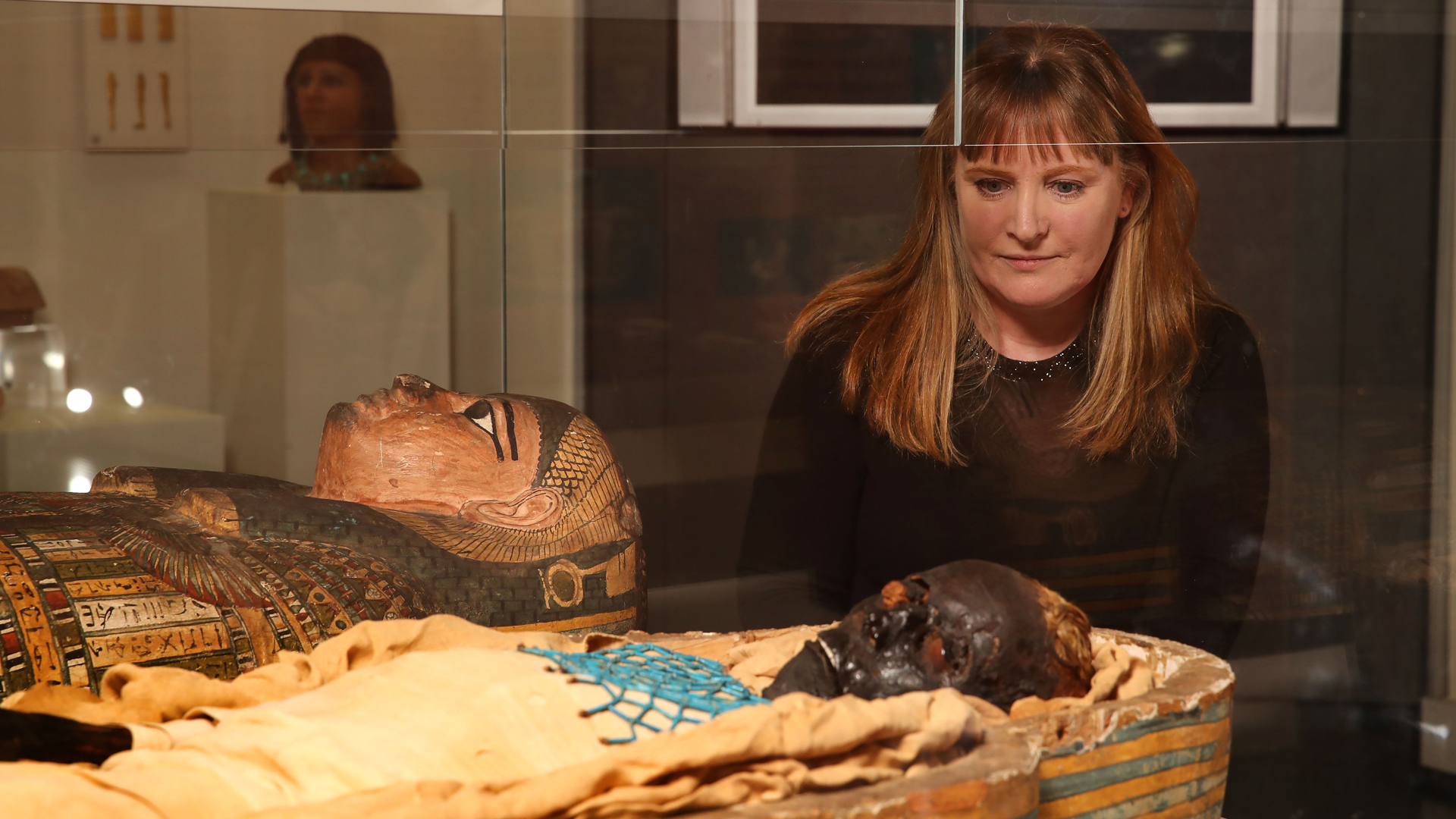 ---
Question 5
What is C. S. Lewis' first name?
Answer: Clive – Clive Staples Lewis was born in East Belfast in 1898, and went on to create The Chronicles of Narnia. You can see some of our favourite characters cast in bronze in the CS Lewis Garden at the EastSide Visitor Centre.
Read more about the CS Lewis Story >>
---
Question 6
In feet, how wide is Stormont Parliament Buildings?
Answer: 365 – Sir Arnold Thornely designed Parliament Buildings to be 365ft wide, representing one foot for every day of the year.
Read more about Stormont Parliament Buildings or take a virtual tour >>
---
Question 7
You can find a statue of a world renowned mathematical physicist and engineer in Botanic Gardens. Do you know who?
Answer: Lord Kelvin – A statue commemorating Lord Kelvin's achievements stands at the gates of Botanic Gardens. Born on College Square, Belfast in 1824, William Thomas went on to make advances in electromagnetic theory, devising the temperature scale that bears his name, and worked on the Atlantic telegraph cable—'the greatest of all Victorian engineering projects'.
View this post on Instagram
---
Question 8
Belfast City Hall is famously duplicated a southern hemisphere city. Do you know where?
Answer: Durban – The city hall in Durban, South Africa is almost an exact replica of Belfast's City Hall, built in 1910, 4 years after the completion of Belfast City Hall, it was designed by Stanley G. Hudson, who was inspired by the Belfast design.
Learn more about Belfast City Hall and take a virtual tour >>
View this post on Instagram
---
Question 9
In true Belfast slang, what does "I'm foundered" mean?
Answer: Choice 2, I'm freezing – don't forget your jacket when you go outside folks!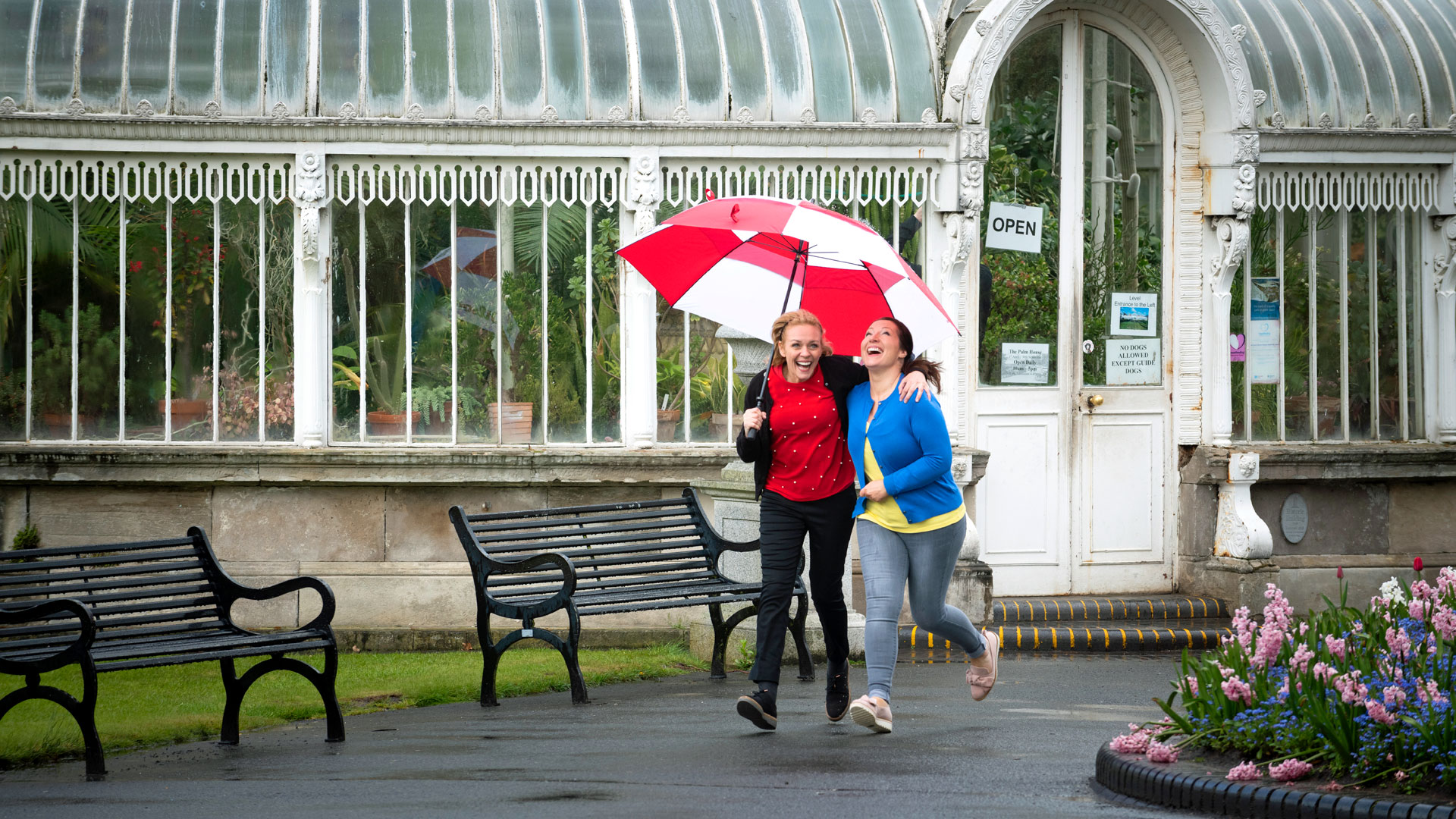 ---
Question 10
What year was the Crown Bar built?
Answer: 1826 – The most famous bar in Belfast, the Crown Liquor Saloon was built in and is now uder the care of the National Trust. The Crown remains a unique visual gem, a veritable masterpiece in bar architecture, which has the distinction of being known to millions the world over. The exterior facade of the bar is a riot of polychromatic tiles which clearly hint at the box of delights to be found within.
Read more about the Crown Liquro Saloon and take a virtual tour >>
---
Question 11
Belfast was nicknamed "Linenopolis" in the 19th century – what other product was the city known for at this time?
Answer: Ropes – Belfast is best known for ship building, but other heavy industries swept through the city during industrialisation in the 18th and 19th centuries. As well as ropes, the city was one of the greatest linen producers in the world.
---
Question 12
Led Zepplin played their live debut of 'Stairway to Heaven' in 1971, but in which Belfast venue?
Answer: The Ulster Hall – First opened in 1862 this grand Victorian building has survived two World Wars and welcomed names as famous as Charles Dickens, The Rolling Stones, U2 and Snow Patrol.
Read more about The Ulster Hall >>
---
Question 13
Which is the tallest building in Belfast?
Answer: The Obel Building – Located on Donegall Quay on the River Lagan, the Obel tower is 85 meters high, making it the tallest storeyed building in Ireland.
View this post on Instagram
---
Question 14
What are the Harland and Wolff cranes locally known as?
Answer: Samson and Goliath – these twin shipbuilding gantry cranes situated at Queen's Island. Synonymous with the Belfast skyline, the cranes rapidly came to symbolise Belfast in a way that no building or monument had.
View this post on Instagram
---
Question 15
Can you name this yellow monument outside Victoria Square?
Answer: The Jaffe Fountain – Originally erected in Victoria Square in 1874, it was moved to Botanic Gardens in 1933. Otto Jaffe, Belfast's first and so far only Jewish Lord Mayor, erected the Jaffe Memorial fountain in 1874 to commemorate his father, who had funded the building of Belfast's first synagogue at Great Victoria Street.
View this post on Instagram
Thanks for playing!