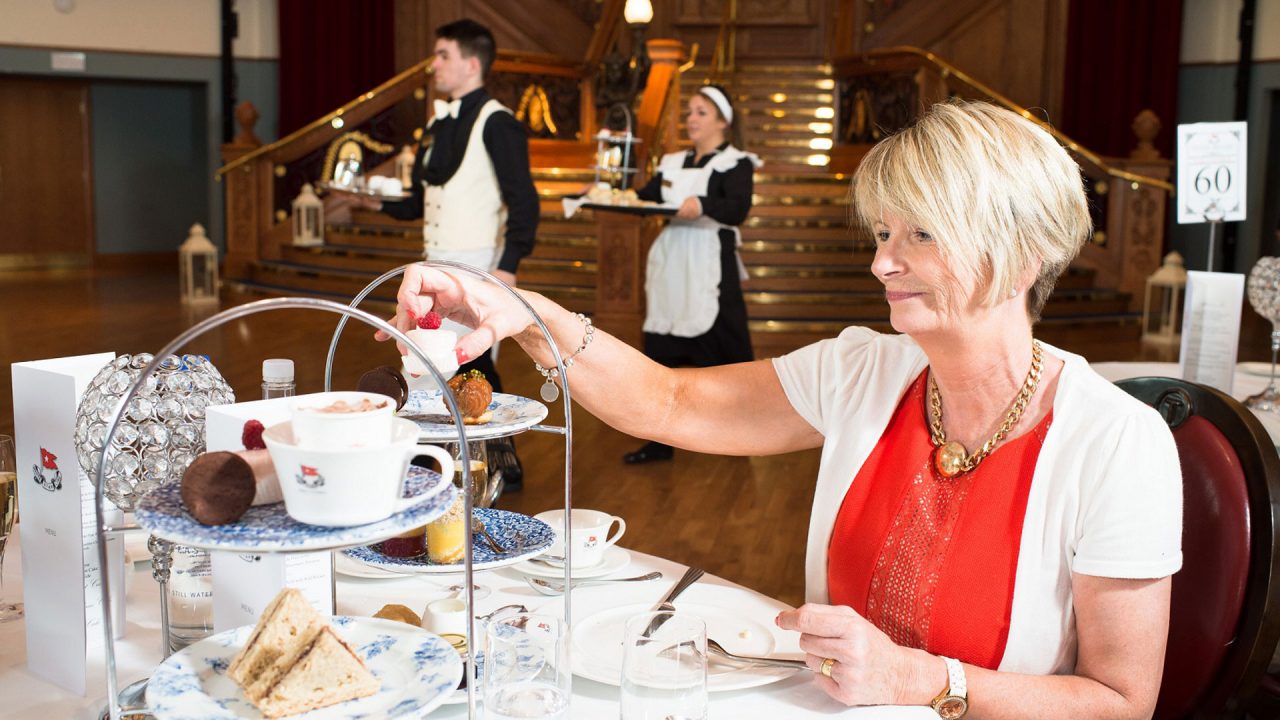 The Setting
Titanic Belfast's Sunday Afternoon Tea is served in Titanic Suite, the opulent event space on the top level of the iconic Titanic visitor attraction.
Though you can see many  of the ship's artefacts in the visitor attraction, the suite is the only place you can see a replica of the Grand Staircase; a real feature on board RMS Titanic that was recreated for a few iconic scenes in the 1997 film.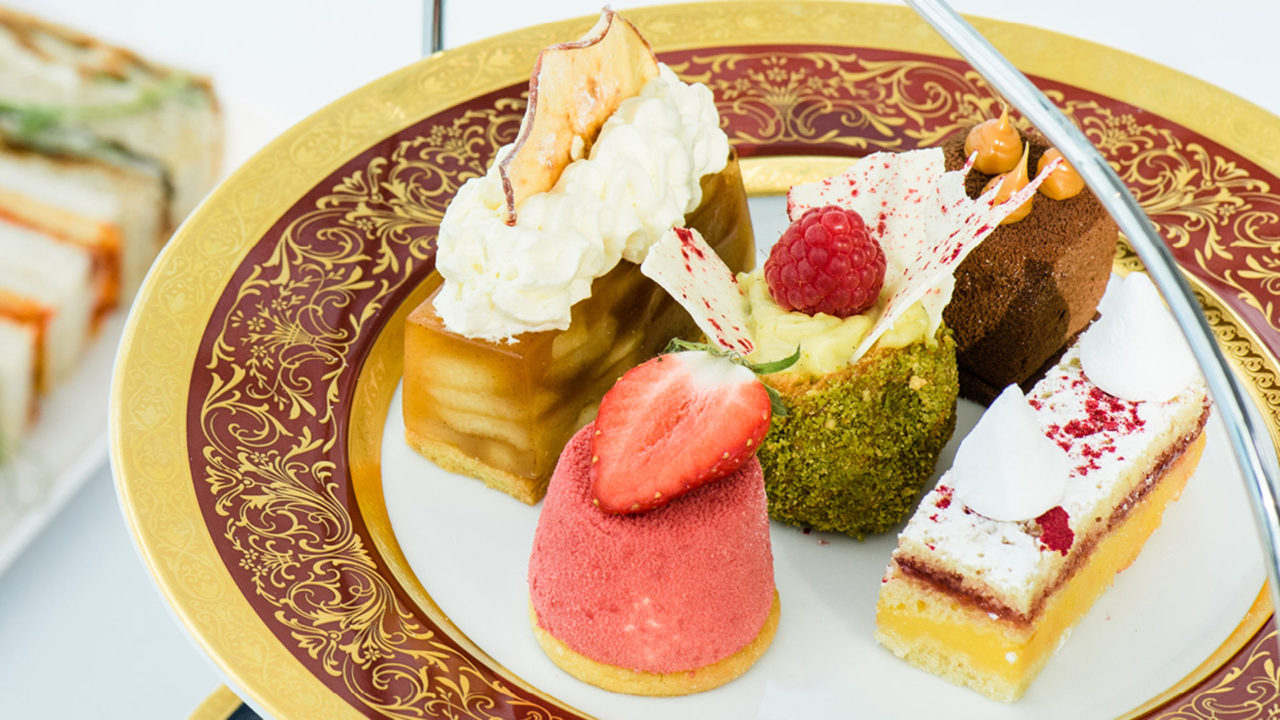 The Tea
After taking in the surroundings, enjoy tasty treats delivered with first-class service fit for the 'ship of dreams'. Enjoy a sumptuous selection of finger sandwiches, savoury items, classic scones and mouth-watering sweet bites.
And of course, no afternoon tea would be complete without the perfect pot of tea to go with it. Titanic Belfast serves locally blended Thompson's loose leaf tea, available in a range of flavours. The best part is it's served in crockery replicated from that used on board Titanic and other White Star Line vessels. Add a glass of prosecco, champagne or a cocktail for an extra taste of luxury.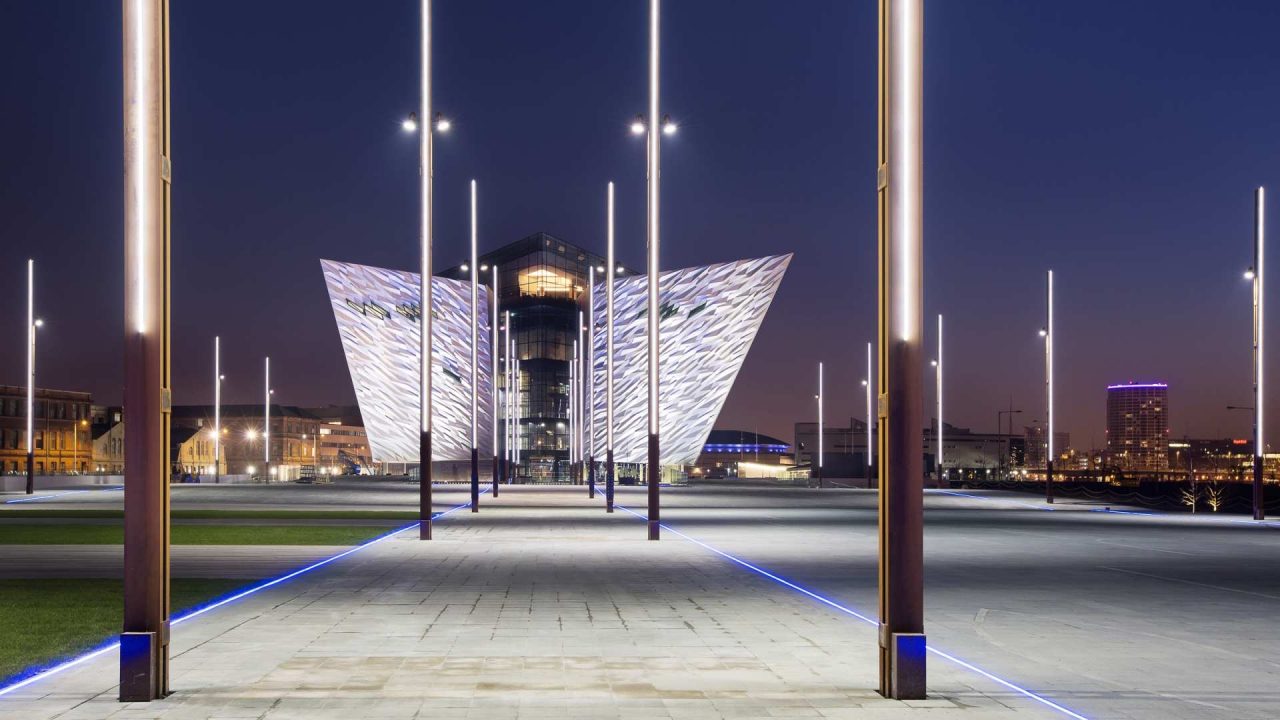 Titanic Belfast
Combine your afternoon tea with the full Titanic Experience. Take a self-guided tour of the nine interactive galleries to uncover the story of Titanic, from her conception in Belfast in the early 1900s to her maiden voyage and subsequent place in history.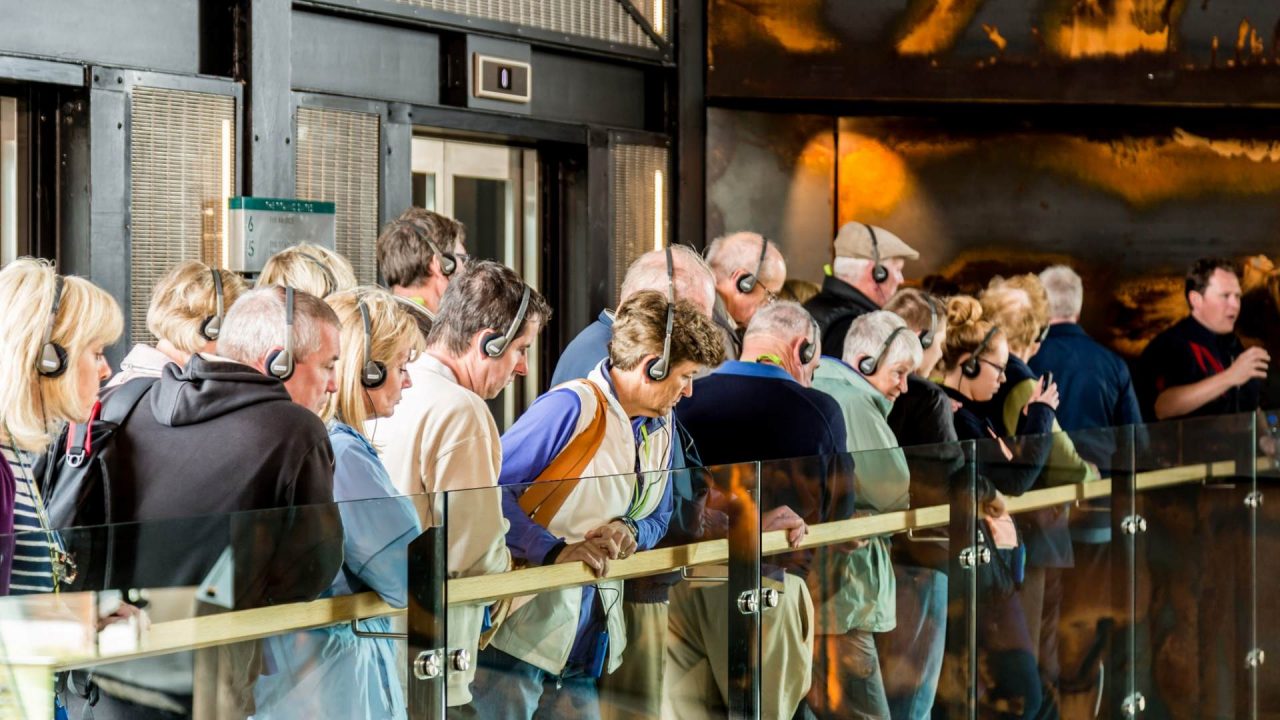 Titanic Discovery Tour
The one-hour Discovery Tour includes a guided walk around Titanic Belfast and Titanic Slipways. Listen to stories about passengers, stand where the ship once overlooked the city before setting sail and learn about the impressive architecture of the Titanic Belfast building.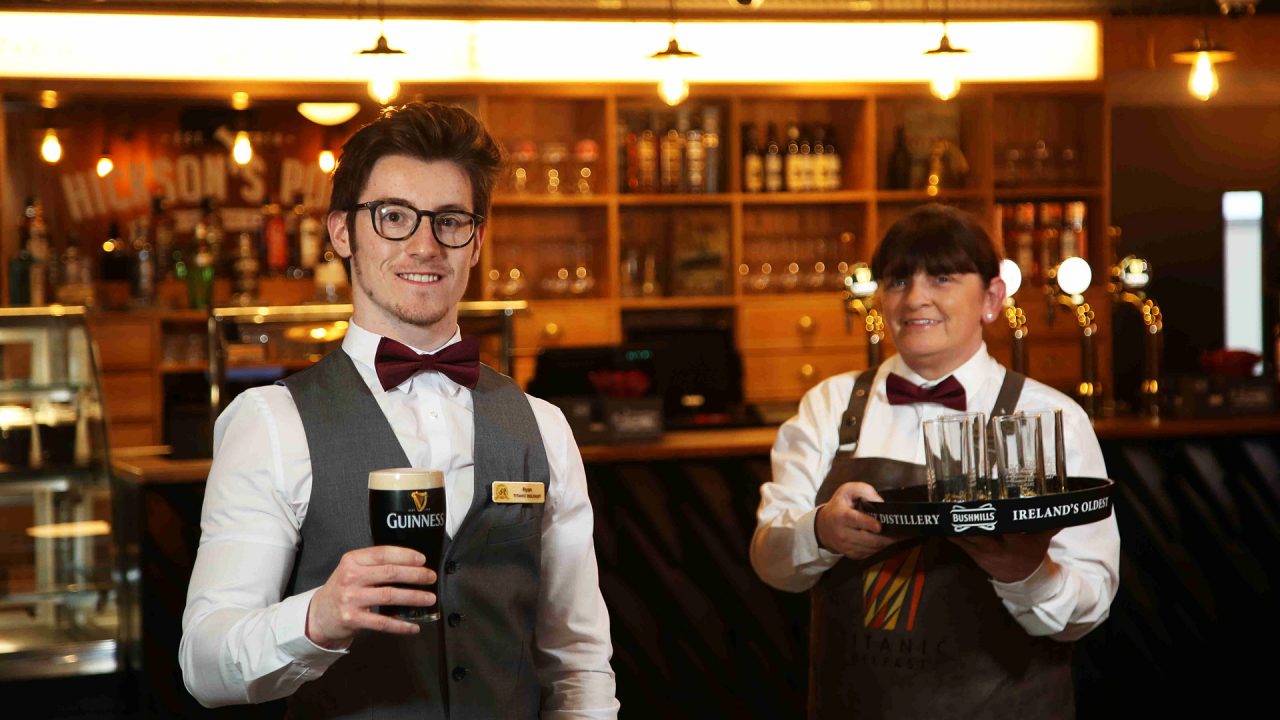 Hickson's Point
Just outside the Titanic Belfast building is Hickson's Point, a cosy bar serving local food and drinks. Named after Robert Hickson, who sold a shipyard that paved the way for Titanic shipbuilders Harland and Wolff, the bar has an authentic feel and interesting heritage décor.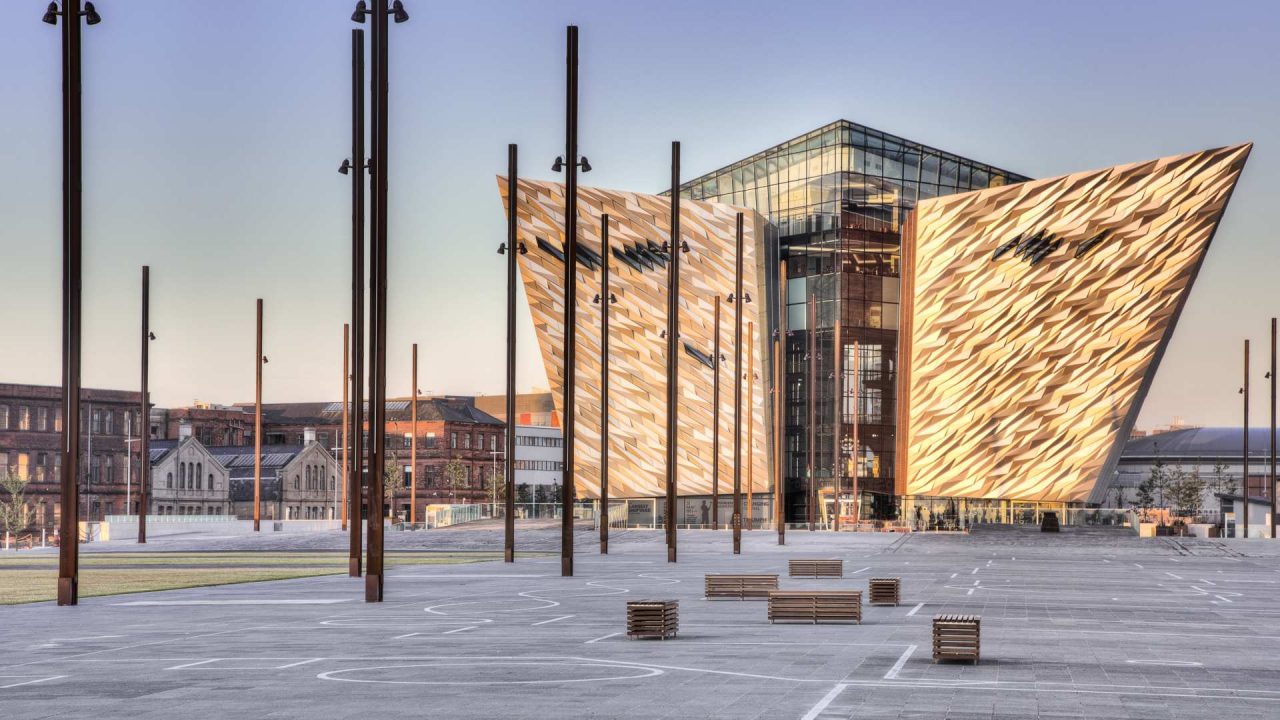 Titanic Slipways
Behind Titanic Belfast are the slipways where Titanic and her sister ship Olympic stood while they were being built over 100 years ago. Follow the lighting outlining the shape of the enormous vessels and explore the life size replica of Titanic's promenade deck, in laid in white stone.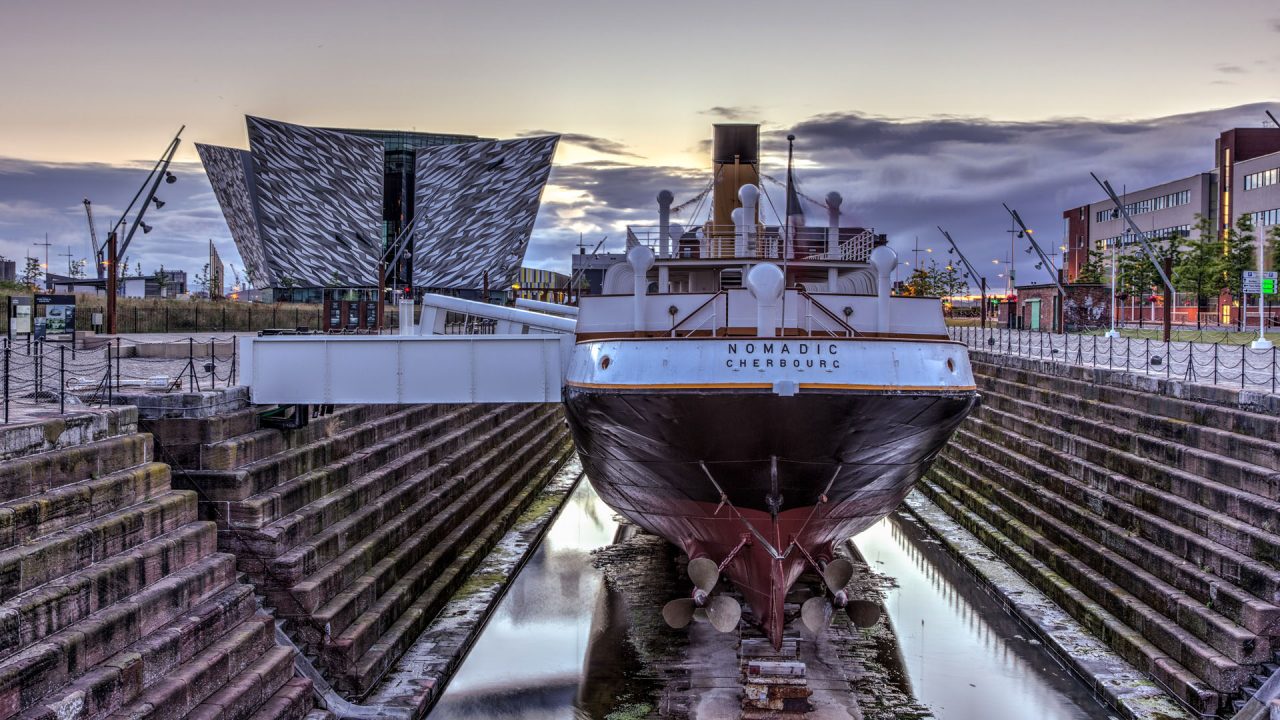 SS Nomadic
Walk the decks of Titanic's tender ship and the last remaining White Star Line vessel, SS Nomadic. Used to ferry passengers to Titanic from Cherbourg, the ship is now back home in Belfast where she was designed and built.