Traditional Breads
By Tracey's Farmhouse Kitchen
Tracey from Tracey's Farmhouse Kitchen usually welcomes visitors to her cosy thatched cottage on the shores of Strangford Lough, an Area of Outstanding Natural Beauty, for traditional bread-making classes. This immersive experience has a Green Tourism accreditation and is perfect for food lovers, whether you're an experience baker or not!
Though you can't visit right now, you can get a taste of her Northern Irish griddle breads by trying some for yourself at home. Below, she shares recipes for fruit soda bannock, soda and treacle bread, potato bread and wheaten bread.
Fruit Soda Bannock
Ingredients
250g (2 cups) soda bread flour
1 tsp of bicarbonate of soda and a pinch of salt
60g (1/2 cup) dried fruit
25g (1/8 cup) caster sugar
200 to 250ml (1 cup) – buttermilk
10g butter
Method
Sift the flour, bicarbonate of soda into a large bowl and then add sugar and fruit. Pour in the buttermilk. Mix lightly to form a loose dough. Grease a 10cm deep round cake or loaf tin. Turn the dough into the tin. You can sprinkle some demerara sugar on top for an added crunch and great texture. Put into the oven for 20 mins at 190 degrees (gas mark six). Reduce heat to 150 degrees (gas mark two) and cook for a further 30 minutes. Bread should golden brown and crisp to the touch. Turn out onto a clean cloth and leave on a wire rack. Serve with butter. Enjoy!
Scotch Broth
By Discover Ulster Scots
Discover Ulster Scots has paired up with celebrity chef Paula McIntyre to show you how to make dishes that reflect the Ulster-Scots tradition. Watch Paula cook classic Scotch Broth in an historic cottage. Scotch Broth is a hearty soup made with shin of beef.
Soda Farls
By Discover Ulster Scots
Find out how to make classic soda farls with this cookery demonstration by local celebrity chef Paula McIntyre and Discover Ulster Scots. Soda farls are still a favourite in Northern Ireland today and feature in a traditional Ulster fry.
Crying Cheese
By Discover Ulster Scots
Watch celebrity chef Paula McIntyre make traditional 'crowdie' or 'crying cheese'. This ricotta style cheese was traditionally made in Ulster on the occasion of a birth, giving it the name 'crying cheese'.
Clootie Dumpling Pudding
By Discover Ulster Scots
Chef Paula McIntyre paired up with Discover Ulster Scots to make this traditional clootie dumping pudding. 'Clootie' is Ulster-Scots for cloth and this rich pudding is made by boiling the ingredients wrapped in cloth. Browse the Discover Ulster Scots website and YouTube channel for a range of traditional recipes and video tutorials. Then try your hand at Molly Gowan and Clappy Doos (monkfish and oysters), treacle and ale cake with yellowman honeycomb and many more!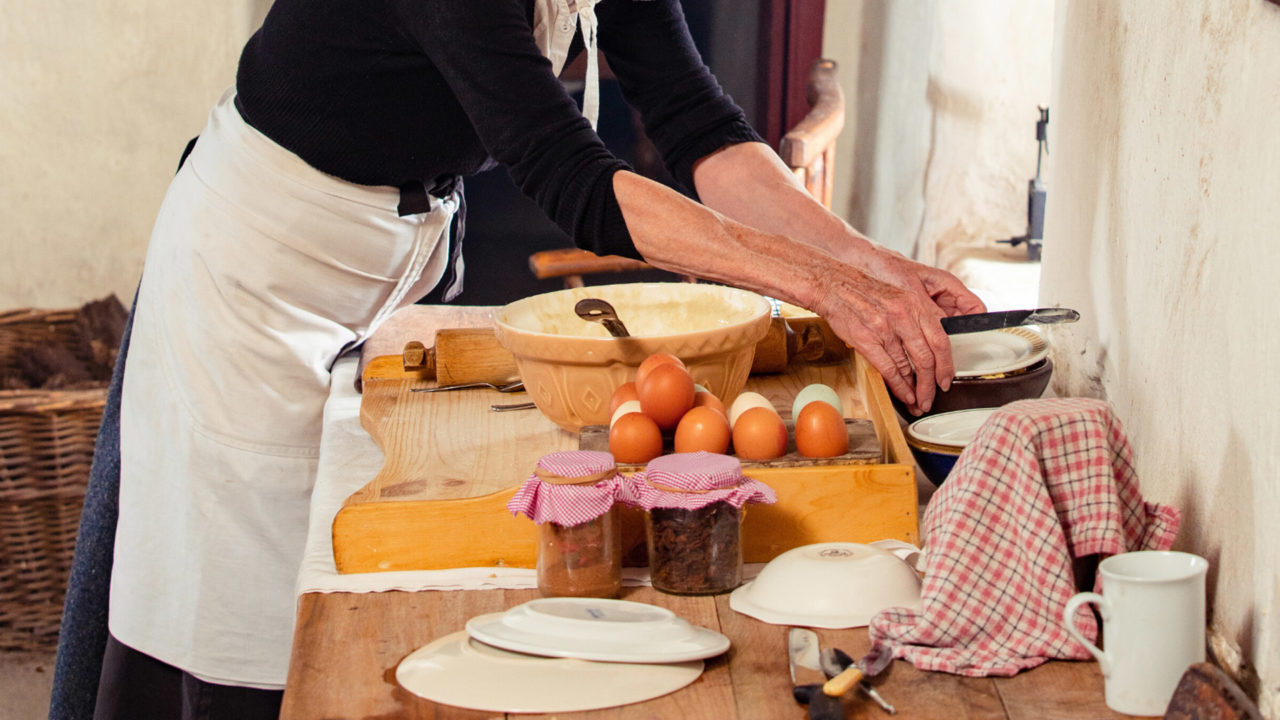 Historic Recipes
By Ulster Folk Museum
Step back in time by baking something from a real, historic recipe book. The Ulster Folk Museum has an archive of recipe books from the 19th and 20th centuries, and they've published a selection of them on their website. Try a lemon roll pudding, Easter cakes or hot cross buns.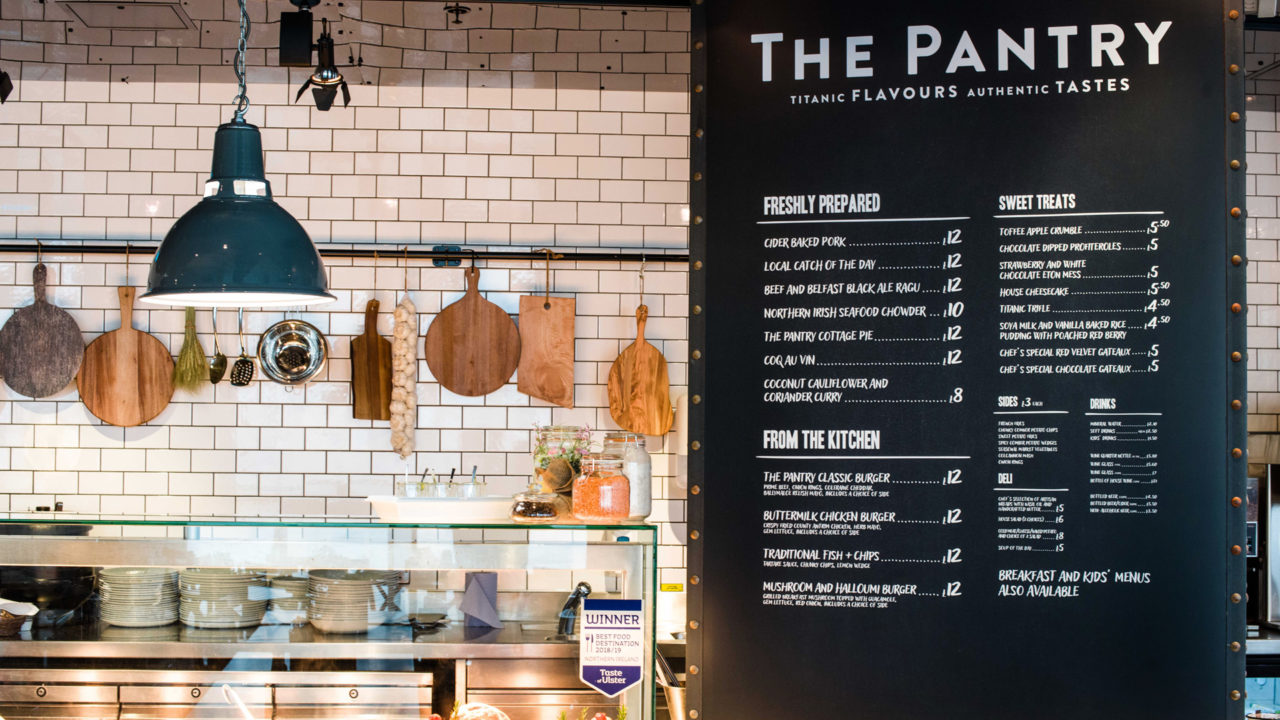 Irish Stew and Colcannon Potatoes
By the Pantry at Titanic Belfast
The Pantry restaurant at Titanic Belfast has shared their recipes for some favourite Irish dishes. Make a pot of Irish stew for a warming dinner, or whip up Colcannon potatoes – the perfect traditional side dish. Or follow their potato and soda farl recipes and add sausage, bacon, egg and black pudding for a classic Ulster fry!
More Ideas: Belfast from Home