Description
The Eikon Exhibition Centre will host the highly anticipated Comic Con Northern Ireland from 17 – 18 September 2022. This will be the first Comic Con on the island of Ireland run by Monopoly Events and it promises to be an event to remember with a phenomenal line-up of guests.
Comic Con Northern Ireland will attract comic, tv, and film culture fans from across the globe at this special two-day event taking place at the Eikon Exhibition Centre from Saturday 17 – Sunday 18 September 2022.
Throughout this two day spectacle, there will be guest appearances from some famous figures including the Originals, Vampire Diaries, and Legacies stars Candice King, Daniel Gillies, Michael Trevino, and Michael Malarky, Sons of Anarchy stars Kim Coates, and Mark Boone Jr, The Walking Dead stars Chandler Riggs, Steven Ogg, and Katelyn Nacon, Gotham stars Robin Lord Taylor, Cameron Monaghan, and David Mazouz, Gossip Girl star Ed Westwick, Lucifer stars DB Woodside, and Lesley Ann Brandt, Impractical Joker James Murray, and soccer star Keith Gillespie.
There will be an 80's and 90s throwback with Battlestar Galactica and A-Team legend Dirk Benedict, and Gremlins star Zach Galligan as well as Fresh Prince cast members Karyn Parsons, and Tatyana Ali.
Also joining the impressive line-up will be The Crow star Bai Ling, Power Ranger Jason Faunt, voice acting legends Monica Rial, Tia Ballard, Brina Palencia, Zach Aguilar, Star Wars alumni Andy Seycombe, Femi Taylor, Tim Rose, and Paul Blake!
With tickets selling fast, make sure to visit www.comicconnorthernireland.co.uk for more information.
Balmoral Park, Sprucefield
Halftown Road
Belfast
Antrim
BT27 5RF
Find Out More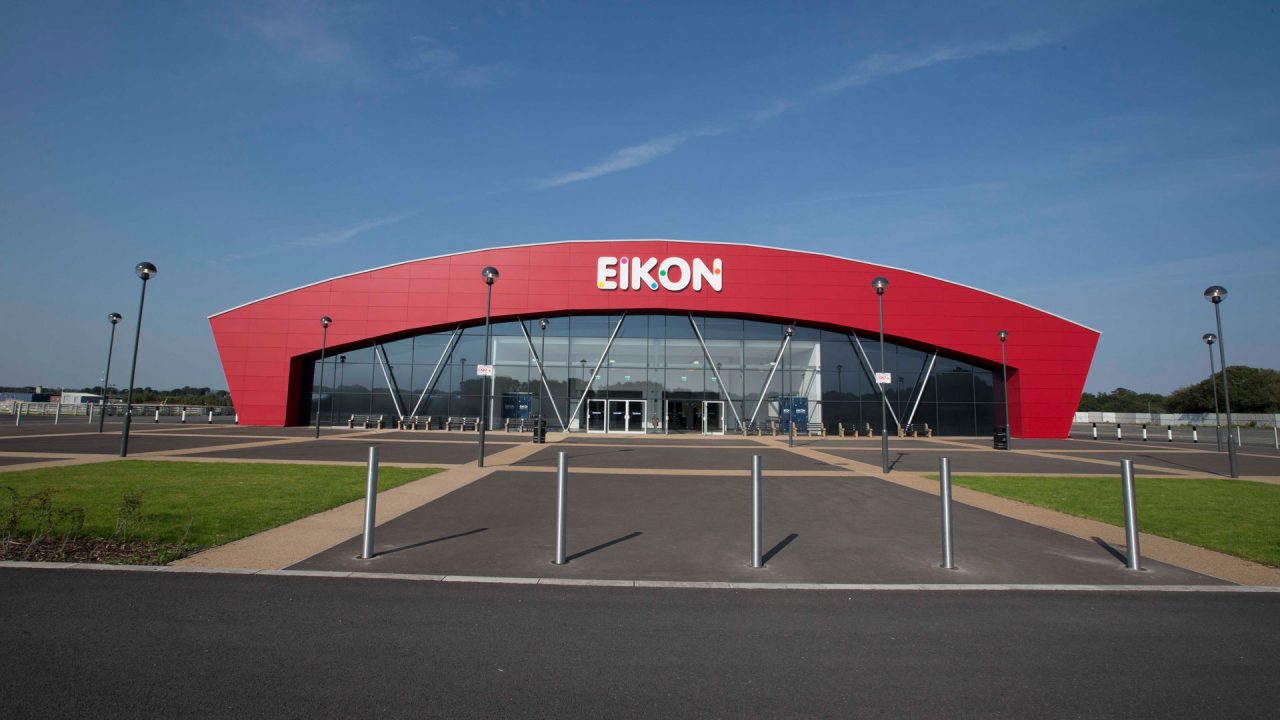 Upcoming events at Eikon Exhibition Centre
2022 Highlights

17 Aug - 09 Oct 2022

Take a walk down memory lane with a special photography exhibition showcasing The People Who Built Titanic Belfast.…

Find Out More

Our Place in Space

17 Aug - 14 Sep 2022

Ever wanted to get up close with some of the most distant regions of our solar system? A…

Find Out More

2022 Highlights

21 - 28 Aug 2022

Come and enjoy a gently paced, two hour walk around the ever changing face of Belfast Street art…

Find Out More

Learning Experiences

Sun, 21 Aug 2022, 2:00pm

Create your own contentment with a coppersmithing class at Lake & Oak. Learn the process from professional jewellers…

Find Out More

2022 Highlights

Sat, 27 Aug 2022, 10:45am

Come learn everything you need to know and purchase to get started in Home Recording at Matchetts Music…

Find Out More

Tours

27 Aug - 19 Nov 2022

Journey through the Heart of Belfast, the newly appointed UNESCO Rock and Roll City by bus and enjoy…

Find Out More

Learning Experiences

Sun, 28 Aug 2022, 2:00pm

Create your own contentment with a coppersmithing class at Lake & Oak. Learn the process from professional jewellers…

Find Out More

2022 Highlights

10 - 11 Sep 2022

Summer 2022 just got hotter with the launch of the Rabbit Spa Summer sessions. Gather your friends and…

Find Out More

Music and Concerts

16 - 23 Sep 2022

Get out the glad rags, dust off the straw boater and get those dancing shoes ready - it's…

Find Out More

Our Place in Space

17 Sep - 17 Oct 2022

Experience a journey through an epic scale model of the solar system, incorporating a 10km sculpture trail and…

Find Out More