Travel, hospitality and event businesses may be affected as local Covid restrictions and guidance continue to change.  Please check the NI government website NI Direct to know how they may impact your visit to Belfast or call businesses before you leave. Visit our Ideas page for ways to safely enjoy Belfast; or for more advice on current Covid guidance visit our Coronavirus Advice for Visitors page.
Description
Northern Ireland's largest car show, DUBSHED returns to the Eikon Exhibition Centre on 2 & 3 April 2022, for the first time since April 2019.
For any family interested in cars and motorsport this is an event not to be missed! There is attractions for all ages including:
SHOW & SHINE
ILB/Non-VAG Section
Traders
Main Stage
Free Car Parking
SHOW YOUR CAR
Entries are open to both VAG and German cars, including a selection of Non-VAG / Non-German cars. Entries are now open to show your car, and will close on 4 March 2022.
Tickets & Pricing
Daily Ticket

£20

Weekend Pass

£30

Family Ticket

£40
Balmoral Park, Sprucefield
Halftown Road
Belfast
Antrim
BT27 5RF
Find Out More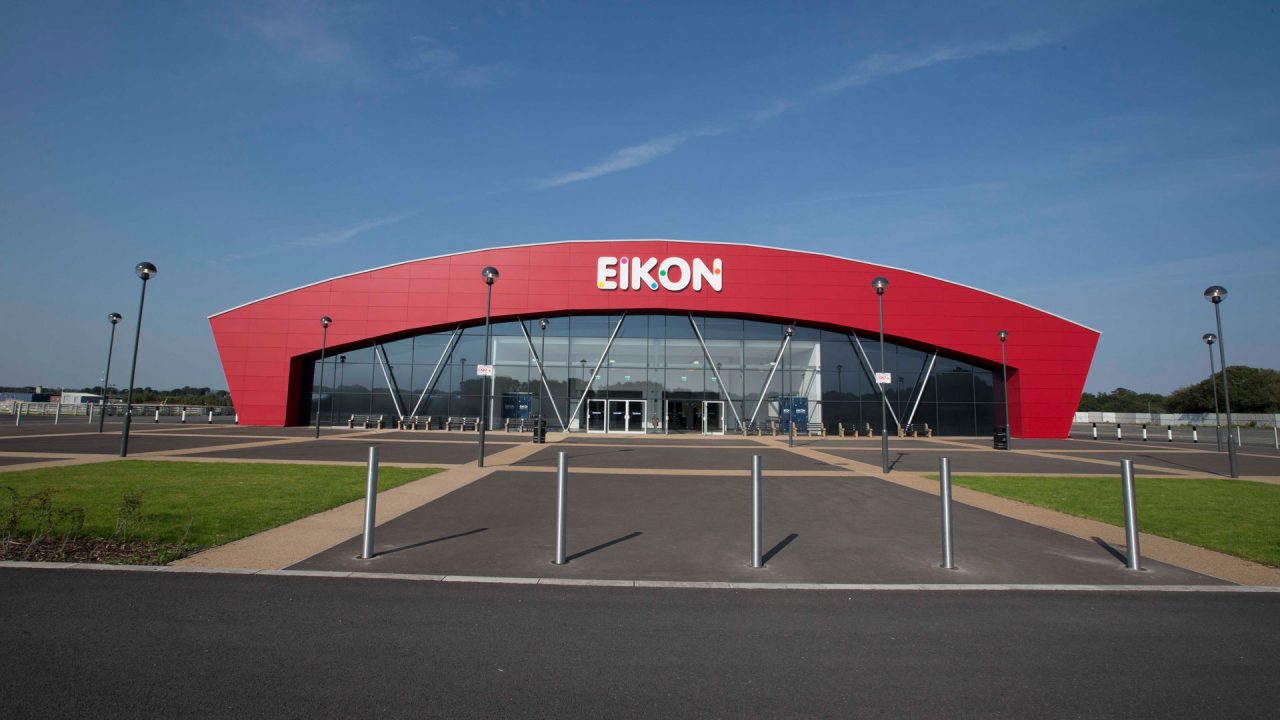 Upcoming events at Eikon Exhibition Centre
2022 Highlights
02 - 03 Apr 2022
Northern Ireland's largest car show, DUBSHED returns to the Eikon Exhibition Centre on 2 & 3 April 2022,…
Find Out More
Food and Drink

25 - 26 Jan 2022

The Deer's Head is hosting their first Burns Night Supper on 25 January to celebrate the life &…

Find Out More

What's On Featured

26 Jan - 27 Mar 2022

The MAC Belfast have an art exhibition showcasing Alfred Wallis' artwork. Wallis (18 August 1855 – 29 August…

Find Out More

2022 Highlights

26 - 27 Jan 2022

This much-loved festival returns with an array of music, comedy, theatre and film, all streamed online.

Find Out More

2022 Highlights

Sat, 29 Jan 2022, 7:30pm

The force is still strong with this, one of Ulster Orchestra's most popular concerts! Enjoy the iconic music…

Find Out More

2022 Highlights

30 Jan - 06 Feb 2022

The 4 Corners Festival seeks to inspire people from across Belfast to transform it for the peace and…

Find Out More

2022 Highlights

Sun, 30 Jan 2022, 7:00pm

Live from Belfast's historical St Anne's Cathedral, 4 Corners Festival invites you to join as they sit in…

Find Out More

2022 Highlights

Mon, 31 Jan 2022, 7:30pm

In the Beautiful Drawing office of the Titanic Hotel, Bright Umbrella presents the delayed 60th Anniversary production of…

Find Out More

2022 Highlights

01 - 05 Feb 2022

Linen Hall Enlightenment Festival is a creative collaboration of two of the world's most highly acclaimed artistic producers,…

Find Out More

2022 Highlights

Tue, 01 Feb 2022, 10:00am

A Workshop for Youth Workers! How can youth workers communicate the power of Nonviolence to their young people?

Find Out More

4 Corners Festival 2022

Tue, 01 Feb 2022, 2:00pm

A workshop for Christian leaders where questions will be explored in the context of Christian ministry and discipleship.

Find Out More