Robin Robin Adventure Trail
Travel, hospitality and event businesses may be affected as local Covid restrictions and guidance continue to change.  Please check the NI government website NI Direct to know how they may impact your visit to Belfast or call businesses before you leave. Visit our Ideas page for ways to safely enjoy Belfast; or for more advice on current Covid guidance visit our Coronavirus Advice for Visitors page.
Description
Celebrate your inner Robin on a Robin Robin adventure trail at Belfast's Window on Wildlife. Join the great RSPB sneak and celebrate your inner robin! Beginning on Wednesday 24 November, the outdoor adventure trail is fantastic fun for the whole family.
Aardman's new festive musical tale about a young robin trying to fit in, debuts on Netflix on 24 November. Every year, Robin joins her family on a big sneak to find food to survive the winter.
Exclusive activity packs will help you complete fun challenges along your way as well as some robin-related activities to do at home, a certificate for when you become a brilliant robin and much more. You will even have the opportunity to build your very own nest for a Robin and her family to live in.
There will also be an engaging audio trail to do along the way, simply scan the QR codes as you complete the sneak to hear Robin herself guide you along the way. Voiced by the fantastic Bronte Carmichael, the voice actor for Robin Robin.
Trails and activities are aimed at children aged 3 – 11 years old but are fun for all the family. Don't forget to wrap up warm and be prepared for a little mud (which can make it even more fun).
Activity packs are £3 each from the visitor centre and trails are available between 10am and 4pm. No need to book. Just come along and start sneaking.
Tickets & Pricing
Adult

£3

Child

£1.50

Student

£2
Sat, 04 Dec 2021 10:00am - 4:00pm
Sun, 05 Dec 2021 10:00am - 4:00pm
Mon, 06 Dec 2021 10:00am - 4:00pm
Wed, 08 Dec 2021 10:00am - 4:00pm
Thu, 09 Dec 2021 10:00am - 4:00pm
Fri, 10 Dec 2021 10:00am - 4:00pm
Sat, 11 Dec 2021 10:00am - 4:00pm
Sun, 12 Dec 2021 10:00am - 4:00pm
Mon, 13 Dec 2021 10:00am - 4:00pm
Wed, 15 Dec 2021 10:00am - 4:00pm
Thu, 16 Dec 2021 10:00am - 4:00pm
Sat, 18 Dec 2021 10:00am - 4:00pm
Sun, 19 Dec 2021 10:00am - 4:00pm
Mon, 20 Dec 2021 10:00am - 4:00pm
Wed, 22 Dec 2021 10:00am - 4:00pm
Thu, 23 Dec 2021 10:00am - 4:00pm
Fri, 24 Dec 2021 10:00am - 4:00pm
Mon, 27 Dec 2021 10:00am - 4:00pm
Wed, 29 Dec 2021 10:00am - 4:00pm
Thu, 30 Dec 2021 10:00am - 4:00pm
Fri, 31 Dec 2021 10:00am - 4:00pm
Sat, 01 Jan 2022 10:00am - 3:00pm
Sun, 02 Jan 2022 10:00am - 4:00pm
Mon, 03 Jan 2022 10:00am - 4:00pm
Wed, 05 Jan 2022 10:00am - 4:00pm
Thu, 06 Jan 2022 10:00am - 4:00pm
Fri, 07 Jan 2022 10:00am - 4:00pm
Sat, 08 Jan 2022 10:00am - 4:00pm
Sun, 09 Jan 2022 10:00am - 4:00pm
Mon, 10 Jan 2022 10:00am - 4:00pm
100 Airport Road West
Belfast Harbour Estate
Belfast
Antrim
BT3 9ED
Find Out More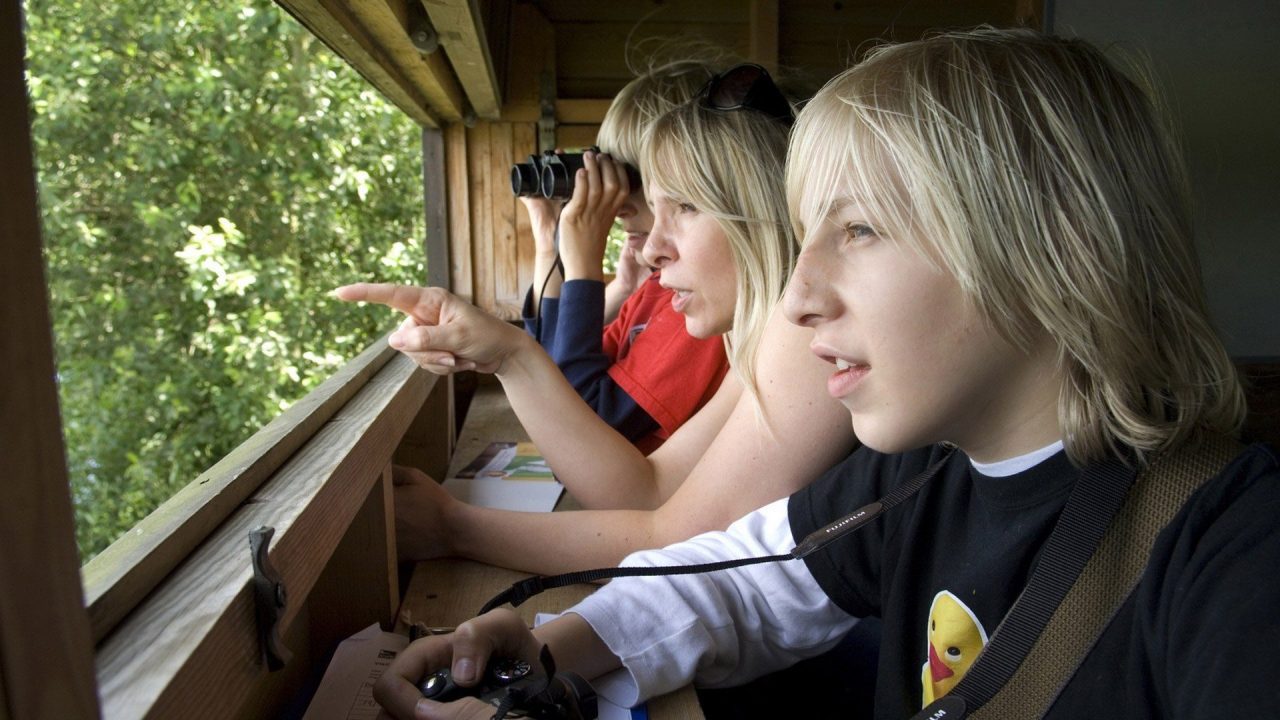 Upcoming events at Belfast's Window on Wildlife
Children's Events
04 Dec 2021 - 10 Jan 2022
Take a trip to Belfast's Window on Wildlife this Christmas and complete an exciting outdoor adventure trail as…
Find Out More
Belfast Plus

03 - 23 Dec 2021

Enjoy dazzling light shows every evening at Bow Street, the enchanting Christmas tree in Market Square and other…

Find Out More

Belfast Plus

Fri, 03 Dec 2021, 4:00pm

Join your local community for festive cheer and celebration of local artisan food and handmade arts and crafts.

Find Out More

2021 Highlights

03 - 23 Dec 2021

Take the family along to Christmas at The Grimm Hotel! A walk-through theatre experience created by Cahoots for…

Find Out More

Children's Events

03 - 31 Dec 2021

The creative team behind the Lyric's hit shows Alice the Musical return with a brand new musical version…

Find Out More

Christmas

04 - 22 Dec 2021

Join Belfast One's 'Wish Upon a Christmas Star' trail this Christmas for a free day of family fun…

Find Out More

Children's Events

04 - 23 Dec 2021

Visit Ireland's only official Gruffalo Trail this Christmas at Colin Glen, and enjoy a Christmas themed family walk…

Find Out More

Christmas

04 - 23 Dec 2021

Santa's Grotto is one the highlights of each year at Hillmount when you can bring your children along…

Find Out More

Children's Events

04 - 20 Dec 2021

Enjoy a day out at Titanic Belfast and SS Nomadic this December with their Kids Go FREE offer!

Find Out More

Children's Events

04 - 23 Dec 2021

Visit Hillsborough Castle and Gardens this December as they welcome guests of all ages to see the castle…

Find Out More

Children's Events

04 - 19 Dec 2021

Hop aboard a vintage steam train at Belfast Lanyon Place and enjoy a leisurely journey to a special…

Find Out More