Description
School Summit is a well-being, lifestyle, educational and careers event that focuses on the development and well-being of young people in Northern Ireland.
School Summit NI offers students from years 11-14 along with their teachers, parents, coaches / mentors & guardians the opportunity to engage, explore and experience the many opportunities and resources that are available to them across a number of disciplines and sectors that are prevalent in education today.
School Summit will have a mixture of further and tertiary education opportunities as well as apprenticeships, traineeships and school leaver options.
There are also a number of different zones at the event including Mental Health, Youth Groups, STEM, Sport, Health & Fitness, Environment, Extra Curricular Activities, School Tours etc.– connecting young people with the many different agencies, organisations and opportunities available to them.
The event will host a variety of workshops and masterclasses along with a number of keynote Speakers from both at home and abroad who will present on various educational topics over the 2 days.
Balmoral Park, Sprucefield
Halftown Road
Belfast
Antrim
BT27 5RF
Find Out More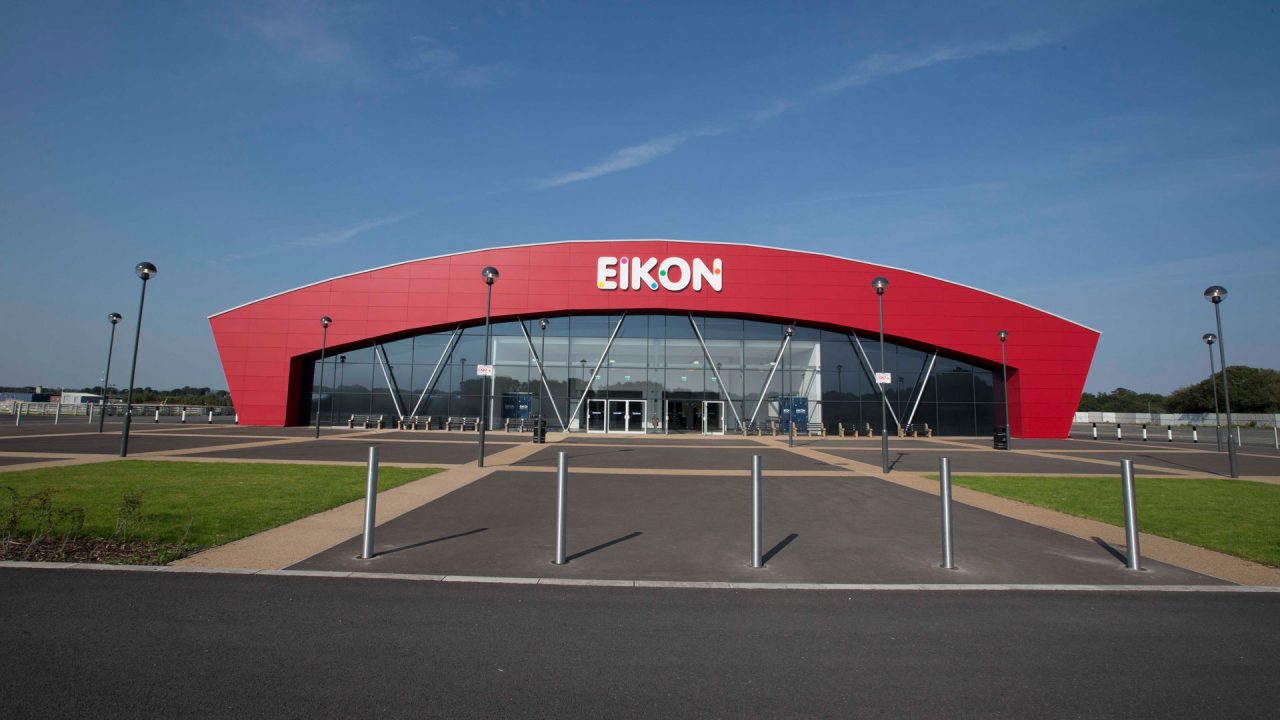 Upcoming events at Eikon Exhibition Centre
Learning Experiences
03 - 04 Oct 2022
School Summit is a well-being, lifestyle, educational and careers event that focuses on the development and well-being of…
Find Out More
Children's Events

03 Oct - 02 Nov 2022

The 33rd Anniversary Cinemagic Festival has unveiled over 200 unmissable events for young audiences in Belfast and across…

Find Out More

Tours

03 Oct 2022 - 27 Feb 2023

Experience Belfast from onboard an open top double decker bus & enjoy stunning 360 degree panoramic views.

Find Out More

Tours

03 Oct 2022 - 28 Apr 2023

Enjoy a bird's eye view of Belfast City and beyond! An energetic 2.5 hour hike in the Belfast…

Find Out More

Belfast City Centre Events 2022

03 Oct 2022 - 13 Mar 2023

Hop on and hop off bus tour throughout Belfast. Enjoy unlimited travel for 48 hours with more frequent…

Find Out More

Belfast City Centre Events 2022

03 Oct 2022 - 04 Jul 2023

Experience a comfortable cycle through beautiful Belfast. Each tour with Belfast Bike Tours is unique and guests can…

Find Out More

Tours

03 Oct 2022 - 31 Aug 2023

The Best of Belfast Walking Tour starts and finishes at the iconic City Hall and is the perfect two…

Find Out More

Art and Exhibitions

03 Oct - 12 Nov 2022

Craft NI are delighted to partner with the Design and Crafts Council of Ireland and Belfast International Arts…

Find Out More

Food and Drink

03 - 31 Oct 2022

HartyCulture foraging tours are gentle walks to discover what nature offers you seasonally, sampling new flavours and surprising…

Find Out More

Belfast City Centre Events 2022

03 Oct 2022 - 31 Aug 2023

'A History of Terror' is a multi-award winning city centre walking tour which explores the history of the…

Find Out More

Belfast City Centre Events 2022

03 Oct 2022 - 28 Feb 2023

On the tour, explore the history of the city and its people. Tour departs from City Hall, Opposite…

Find Out More