54.596423
-5.929466
Description
Audio. Visual. Arts Festival & Conference which celebrates the strong current of electronic music & digital visual arts. 3 - 4 June at Titanic Slipways 2022
Following a mega return in 2021 that proved AVA Belfast is a shining star in the global festival calendar, the festival is ready for the reveal of this year's heavyweight headliners - a huge homecoming for Belfast-born duo BICEP.

Undoubtedly Belfast's most celebrated electronic music export, BICEP have paved the way for a new generation of creative talent born from Northern Ireland and has highlighted globally the power of the movement in the city. AVA is proud to welcome the duo to their new Titanic Slipways home, as they play on home turf against an iconic Belfast docklands backdrop in what will be their largest homecoming festival show to date.

AVA was born in the docklands at T13 and returning to the spiritual home is going to be a huge celebration and occasion for the festival. And of course, there'll be a host of live acts, DJs, visual artists, and more.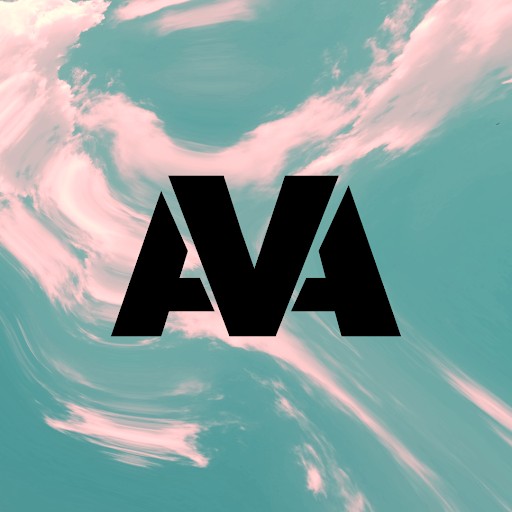 Top Reasons To Visit
World Class International & Local Talent
Innovative Production & Stage Design
Insightful Conferencing
Infamous Crowd Energy
Championing Emerging Talent & Diversity
Pricing

Ticket Options:

Final Weekend Ticket – £95
Friday Only – £55
Saturday Only – £55
Friday Only (entry before 3pm) – £45
Saturday Only (entry before 3pm) – £45
Group Ticket Offer (admits 4, must arrive together) – £320
Weekend Hospitality (over 23 ID required) – very limited – £125
Friday Hospitality (over 23 ID required) – very limited – £125
Saturday Hospitality (over 23 ID required) – very limited – £75

+ Additional booking fee.

Afterparties – Thompson's Garage

Friday Afterparty – £12
Saturday Afterparty – £12
Sunday Closing Party – £5

+ Additional booking fee.

Afterparties – Ulster Sports Club

Friday Afterparty – £12
Saturday Afterparty – £12

+ Additional booking fee.

Afterparties – Banana Block

Friday Afterparty – £15
Saturday Afterparty – £15

+ Additional booking fee.

Line Up

AVA Friday Line Up

Starting the AVA weekender on Friday, there's a blend of live acts and DJs ready to kick off proceedings with major energy. International superstars and homegrown legends BICEP will play their largest homecoming set & live show to date in their home city of Belfast. With a UK chart topping album under their belts, a Brit nomination, and a host of club hits sound tracking dancefloors around the world, BICEP have grown to be one the cities most celebrated exports and will return with an outstanding audio visual show especially curated for their city. More special live shows on the Friday come from Ross From Friends, PROSPA, and 999999999, blending their trademark electronica with impressive AV shows to take viewers on a journey through their sets.

Joining the Friday bill will be Dublin's Gemmy Dunleavy, who has deservedly shot to fame with her catchy
vocal and garage blends, along with Bklava, father / daughter duo Floorplan, Special Request, Logic1000,
KESSLER, Sally C and plenty more. The Irish contingent will be represented with a serious selection of
local acts, with ELLLL, Carlton Doom, Plain Sailing, DART and plenty more repping for the North and
South.

AVA Saturday Line Up

Saturday sees another huge set of talent on board in the form of Mura Masa, an artist whose playful productions have won his several Grammy awards, and seen him collaborate with the likes of A$AP Rocky, Stormzy, Pink Pantheress and more. One of Ireland's most famed RnB / rap crossover names, BIIG PIIG, will also perform live with her unique blend of English / Spanish word tracks. Other live acts include Soichi Terada who will deliver a high-energy set packed with feel-good vibes, plus get set for powerful techno and left-leaning sounds from Overmono and Giant Swan, and a closing set from the legendary electronic experimentalist Jon Hopkins. Perfect for the energetic Belfast crowd – of course there'll be plenty of techno with I HATE MODELS, VTSS, Skin On Skin, plus high BPM jungle rave and breaks from Sherelle, Calibre, and more.

As always, local legends are plenty on Saturday's bill with Mark Blair, Timmy Stewart, Jordan Nocturne, Holly Lester, Marion Hawkes, TWITCH, Inside Moves and plenty more where that came from. Playing the finest in house, techno, disco, new wave, trance and all between – the Irish acts represent for the strong movement growing across the country right now. Individual stage breakdowns will be released in the coming weeks.

Opening Event & Afterparties

As always, AVA Festival will light up Belfast city for the whole weekend – inviting local creatives / industry, and guests alike to experience & expand the colourful creative community in Belfast. AVA will host an Opening Event at industrial hangout Banana Block at Portview Trade Centre on Thursday 2 June, a new space that is also home to many of the forces behind the cities cultural movement such as Sound Advice – Belfast's revered new record store. From 5pm to 10pm this starter session will feature talks from industry experts including Resident Advisor's RA Exchange Live, a PRS For Musicians hosted chat followed by an instore at Sound Advice – the city's revered new record store. This will be the perfect way to warm up for the weekender ahead, plus will provide opportunities for networking. More details on the talks to be announced via AVA social media in the coming weeks.

Afterparties will take place across three venues: Banana Black at Portview Trade Centre, Thompson's Garage & Ulster Sports Club on both Friday and Saturday night – followed by the annual closing party on Sunday 5 June at Thompsons.
Arts and Entertainment

Northern Ireland's premier theatre presenting an outstanding programme of drama, opera, dance, comedy, musicals, family shows and much…

Find Out More

Art Galleries

Golden Thread Gallery is Northern Ireland's leading international contemporary visual arts organisation.

Find Out More

Art Galleries

Belfast Exposed's vision is to enrich people's lives through the power of photography.

Find Out More

Art Galleries

A year-round arts and entertainment programme dedicated to developing and promoting skilled artists who are disabled or deaf.

Find Out More

Arts and Entertainment

The Lady Boys of Bangkok is a cabaret like no other at the Sabai Pavillion in Custom House…

Find Out More

See & Do

One of Ireland's leading musical theatre companies, Belfast Operatic produces shows and concerts annually in venues around Northern…

Find Out More

Art Galleries

Pottery decorating is a creative, fun activity that suits all ages and abilities, an activity where the piece…

Find Out More