The Belfast Gin and Spirits School
54.596423
-5.929466
Description
The Belfast Gin and Spirits School offers an opportunity to see the first spirit to be distilled in Belfast in the 21st century first hand. Immerse yourself in unique experiential learning.
The Belfast Gin and Spirits School is the brainchild of Master Distiller Ian and Beverage Director Soda. It offers a unique experience nestled in a speakeasy in Belfast City Centre.
Through experiential learning, a range of spirit schools are on offer including gin, whiskey, rum and calvados as well as master distilling classes, afternoon teas, corporate events and the consumption of bespoke cocktails.
All students receive a 'How to Guide' to use at home enabling them to build on the learning of their visit to the school.
No matter what class you choose to attend Master Distiller Ian will engage you with a hands on approach to distilling. Using a column still to demonstrate how spirits are produced at 96% proof then demonstrating and explaining how this is not the end product as there are many processes to go through before the spirit is suitable for human consumption.
If you choose a gin class you will get the opportunity to blend your own recipe miniature bottle of gin.  Using a base spirit you can then add numerous botanicals to create a drink that you can take home and enjoy with your tonic of choice.
Accompanying the exploratory look into distilling, three signature serve cocktails will be served to each of the students. These will be created and based on pre prohibition/prohibition classic recipes, using cutting edge research and development as well as signature techniques from Soda. They pride themselves in using sustainable and local produce to create contemporary flavour combinations.
They also offer an afternoon tea school experience; in addition to the above you will feast upon a variety of sandwiches; scones; and desserts all based around the "spirit of the day".
The Belfast Gin and Spirits School is available for private parties (minimum 10 students), corporate events as well as themed parties.
Menus are available upon request.
Tickets are available at the Visit Belfast Welcome Centre.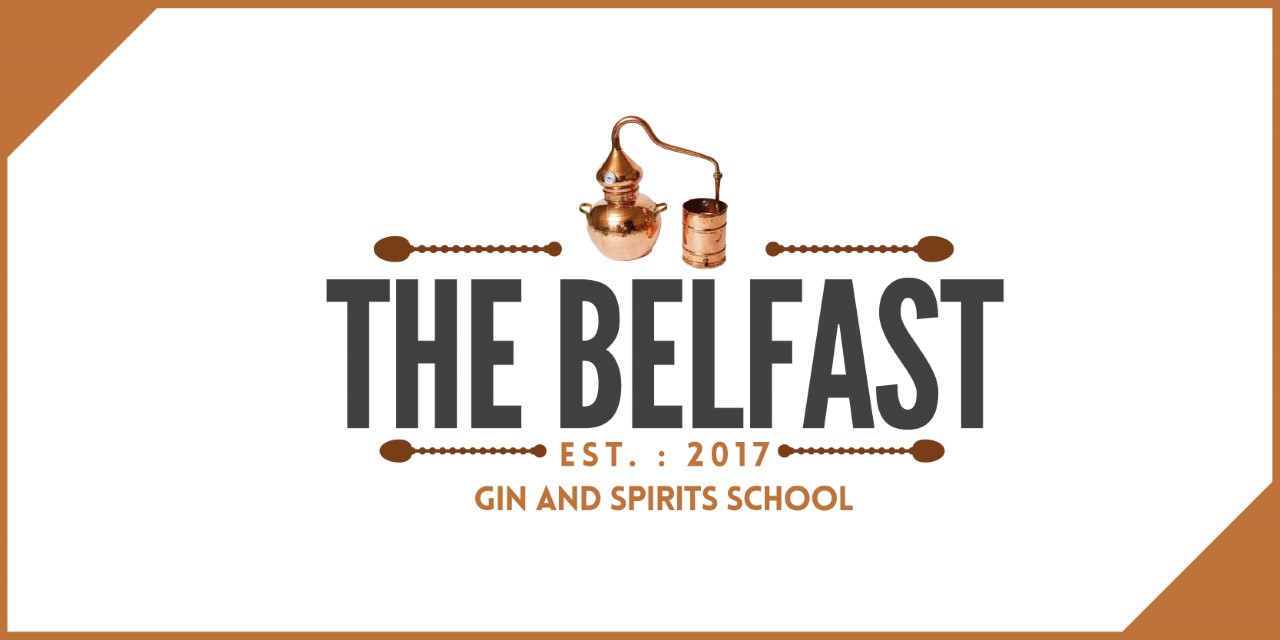 Top Reasons To Visit
Make your own Gin
Bespoke cocktails included in the Ticket Price
Private party hire ( Minimum 10 students)
Hands on Distillation of Spirits
Afternoon tea is available
Attractions

Titanic Belfast is the world's largest Titanic visitor experience and a must-see on any visit to Belfast and…

Find Out More

See & Do

The historic Linen Quarter is rapidly becoming one of the most vibrant, must visit areas of the city,…

Find Out More

Attractions

Situated on the shores of Lough Neagh, Antrim Lough Shore Park is an area of natural beauty with…

Find Out More

Attractions

The museum is located in the picturesque grounds of Castle Park in the centre of Bangor. This free…

Find Out More

Attractions

See the gothic and classical collide at Castle Ward, an eccentric 18th century mansion resting on a rolling…

Find Out More

Attractions

The two great yellow-painted gantry cranes Samson and Goliath have become icons of Belfast, dominating the entire city…

Find Out More

Attractions

Armagh – a city that has a unique sense of place with a significance and influence felt across…

Find Out More

Attractions

AR Peace Wall is the mobile app which aims to enhance the visitor experience at Cupar Way Peace…

Find Out More