54.596423
-5.929466
Description
Explore Heaney's home at Seamus Heaney HomePlace, Bellaghy, a centre dedicated to the life, work and legacy of one of Ireland's greatest writers.
Seamus Heaney HomePlace is a 2,000 square metre arts and literary centre in Bellaghy. It stands at the heart of the area where the poet, scholar and Nobel Laureate spent his formative years and to which he returned time and time again, both physically and as a rich source of inspiration for his poetry.

A stunning exhibition packed with never-before-seen artefacts will help you discover the world in which Heaney lived. You can explore his roots, hear from the people who inspired him, see an interpretation of his famous study, and find out he became the most celebrated poet of our age.

Find relaxation in the café, serving quality, locally-sourced produce - the perfect place to end your journey.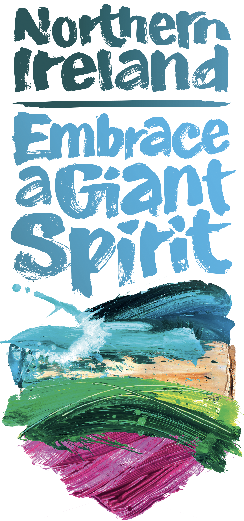 Top Reasons To Visit
Step into a reinterpretaion of Seamus Heaney's attic study
See the specially created film about his Nobel Prize award
Visit the library, home to books from Heaney's collection
Release your inner artist in the creative zone
Enjoy events programme, poetry, drama, music and more
Seamus Heaney Exhibition

Seamus Heaney's deep connections with the place and its people are explored in an exhibition across two floors, featuring dozens of personal stories, photographs and artefacts – from his school desk to his school satchel – as well as the voice of the poet himself reading his own work.

A representation of his attic study, which includes items from the original room in Dublin and original manuscripts, transports visitors back to 1995 when Seamus Heaney, on holiday in Greece, remained unaware that he had been awarded the highest of all literary accolades – the Nobel Prize in Literature – while messages of congratulations flooded in from around the world.

In this space, a film of reactions to the award, including from the man himself, his wife and children and leading cultural figures, recalls the significance of the announcement and the ceremony.

As visitors make their journey through his life and literature, they'll encounter the objects, events, people, words, landscapes which sparked his imagination, and receive an insight into the building blocks, tools and methods Heaney employed as he embarked on the poetic process.

There's also the opportunity to get creative. Make a paper kite, play with words, pick up a pen and write, draw or colour. Dress up like a blacksmith or a Boston Fireman, or simply sit down with a book.

Helicon Performance Space

An intimate 190-seater performance space, the Helicon, provides the venue for music, song, drama, poetry and readings in an events programme which takes Seamus Heaney and his work as its inspiration. With music, readings, drama and much more in this dedicated performance space, there's something to inspire everyone at Seamus Heaney HomePlace.
Attractions

Titanic Belfast is the world's largest Titanic visitor experience and a must-see on any visit to Belfast and…

Find Out More

See & Do

The historic Linen Quarter is rapidly becoming one of the most vibrant, must visit areas of the city,…

Find Out More

Eat & Drink

Oktoberfest Belfast, Custom House Square, Is a fantastic night of German Fun!

Find Out More

Attractions

Perfect for a family stroll while looking at the local flora and fauna, Balloo Wetland Nature Reserve has…

Find Out More

Attractions

This 10m (32ft) salmon was commissioned in 1999 to celebrate the regeneration of the River Lagan and the…

Find Out More

Attractions

Drumglass Park is located between the Lisburn and Malone Roads in south Belfast. It is popular with families…

Find Out More

Attractions

In the hilly hinterland of Holywood, this forest offers walks on well marked paths through a mixture of…

Find Out More

Attractions

Discover more about your Ulster-Scots roots through a free genealogy research point, or find out about Ulster-Scots events.

Find Out More