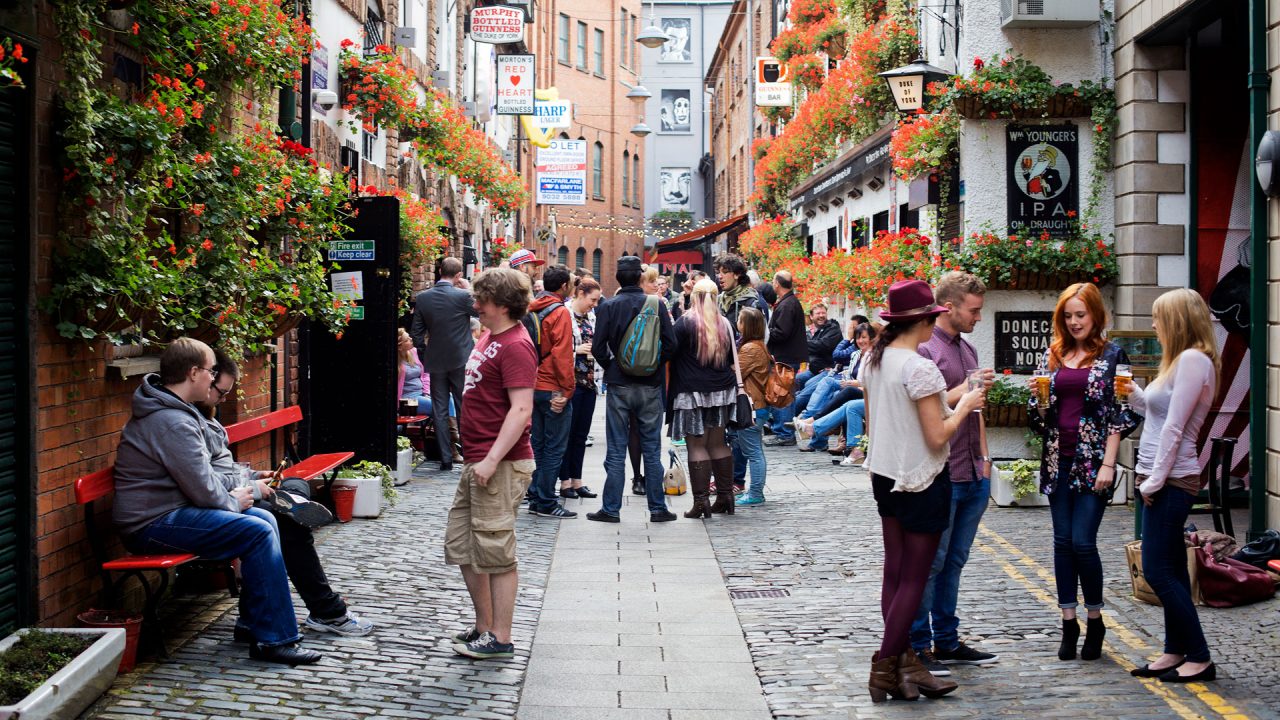 Duke of York
A traditional Belfast bar crammed with original mirrors and memorabilia, cold beer, great Guinness and the largest selection of Irish whiskeys in Ireland. Catch live music Thursday-Sundays including traditional, acoustic and rock. (Snow Patrol first played there in 1998!). The extensive smoking area outside is festooned with award-winning flowers and street art.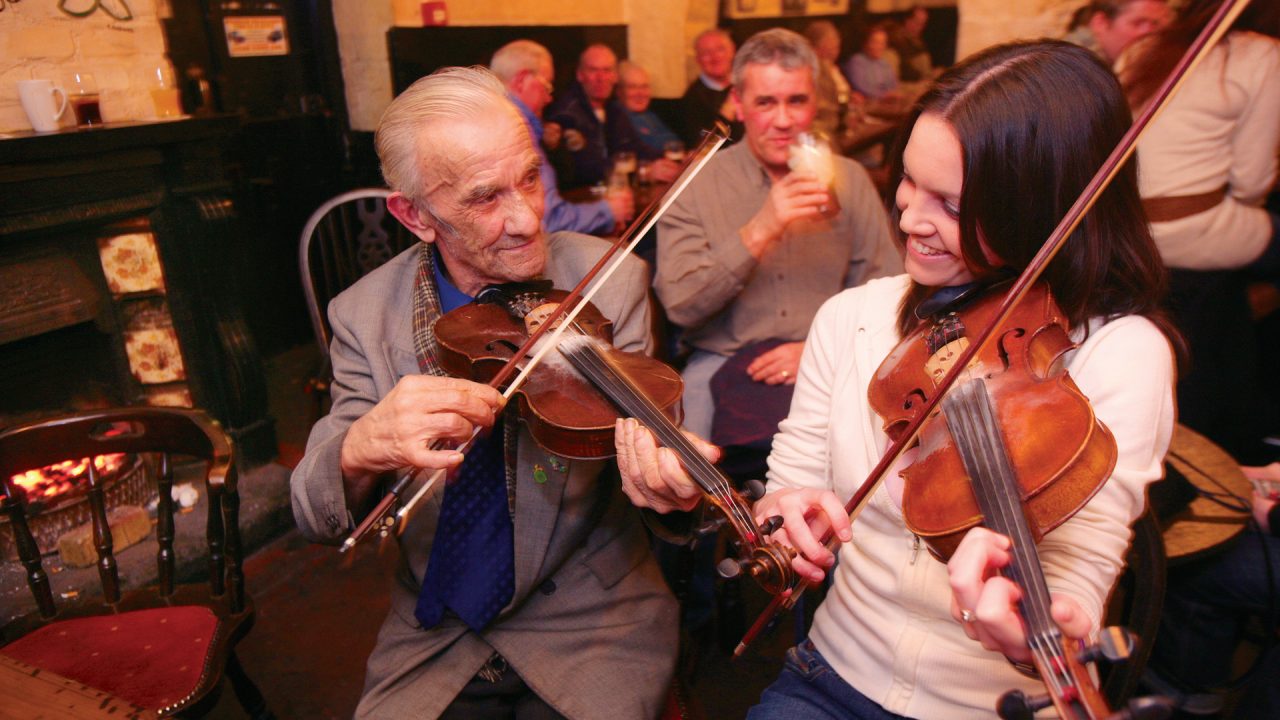 Kelly's Cellars
Kelly's Cellars is one of Belfast's oldest traditional Irish pub, situated in the heart of the city. Described as 'a hidden gem that oozes old traditional values', it is famous for a pint of Guinness, served with homemade Irish beef stew. Built in 1720, Kelly's Cellars has changed very little in 200 years and still has most of its original features. The whitewashed walls and uneven concrete floor are in keeping with a traditional Irish bar. The bar is what you would imagine a few hundred years ago – low arches and an original open fire makes Kelly's Cellars feel like home from home, and people singing a song or two is a familiar part of a vibrant pub.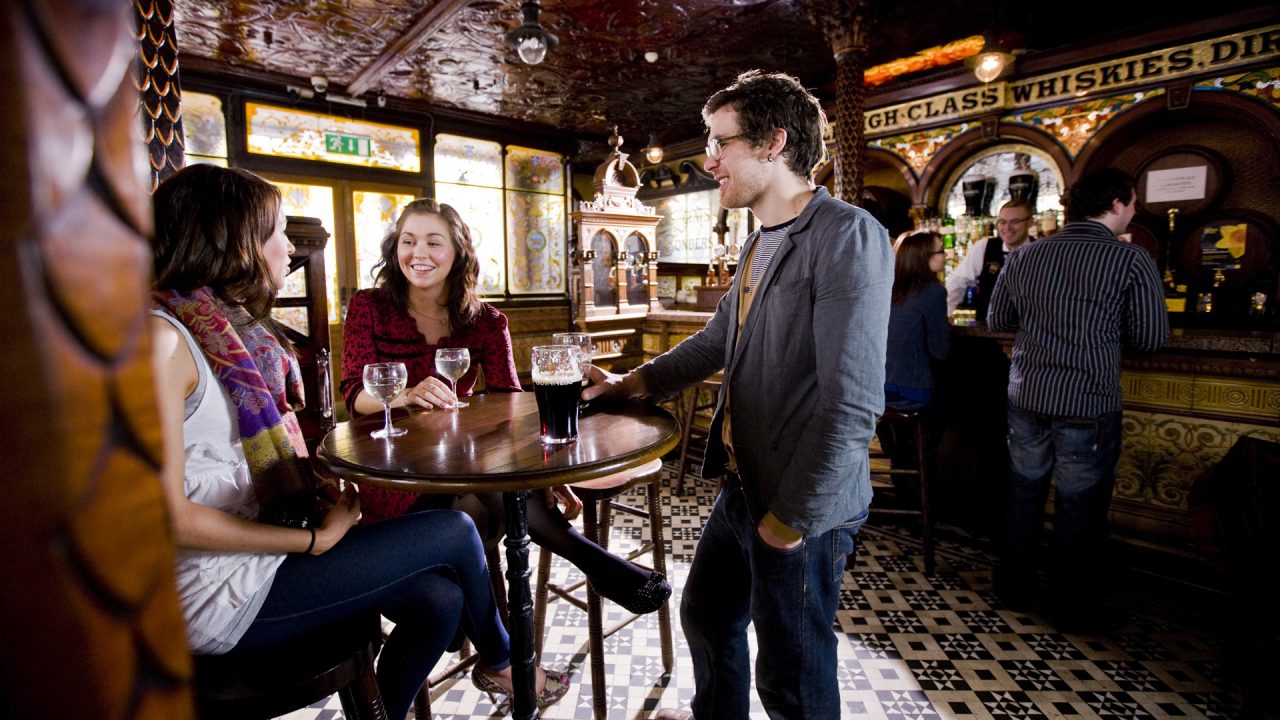 The Crown Liquor Saloon
The Crown is both ageless and priceless, a gem of Victoriana and one of the great bars of the world. Formerly known as The Liquor Saloon in Great Victoria Street, it was one of the mightiest Victorian gin palaces which once flourished in the industrial cities of the British Isles. Dating back to 1826, it is now owned by the National Trust and has been sympathetically restored over the years. The Crown remains a unique visual gem, a veritable masterpiece in bar architecture, which has the distinction of being known to millions the world over.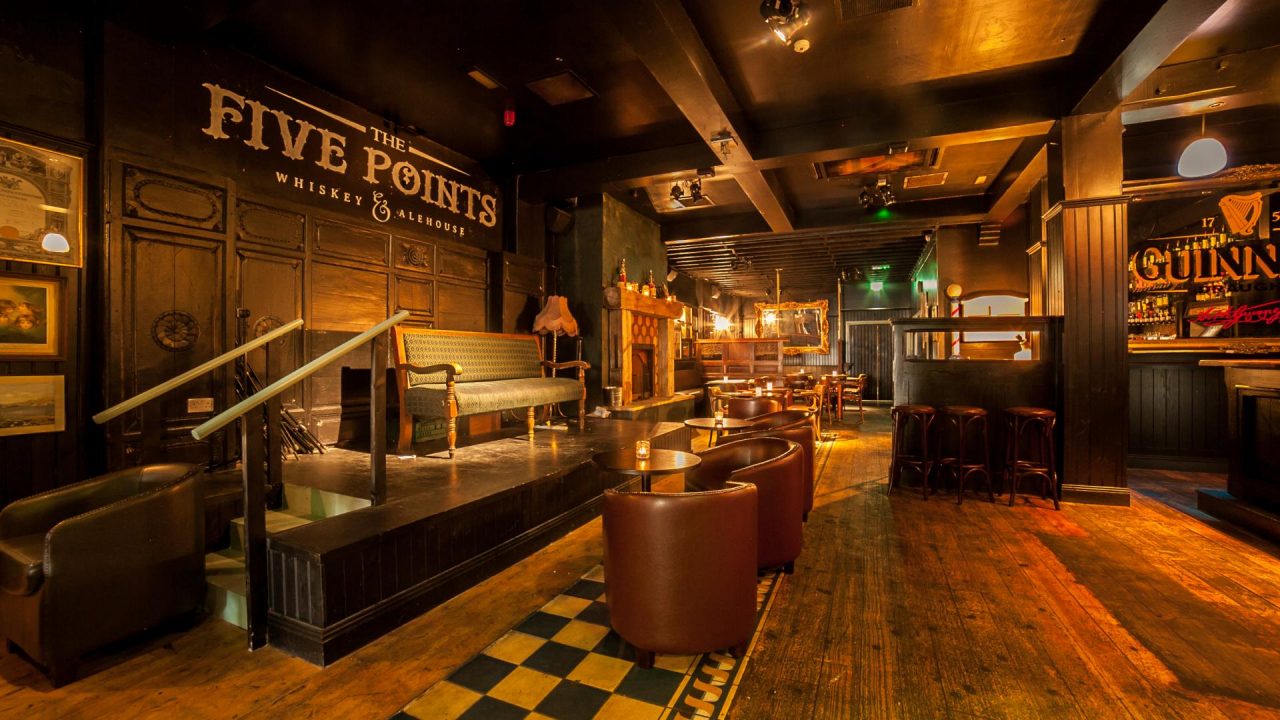 The Points
The Points Whiskey & Alehouse provides tourists and locals with a truly traditional Irish venue that replicates the cities culture and history. With traditional Irish and folk music seven nights a week, a wide whiskey selection and great ale, this bar really provides the Irish craic everyone is looking to enjoy!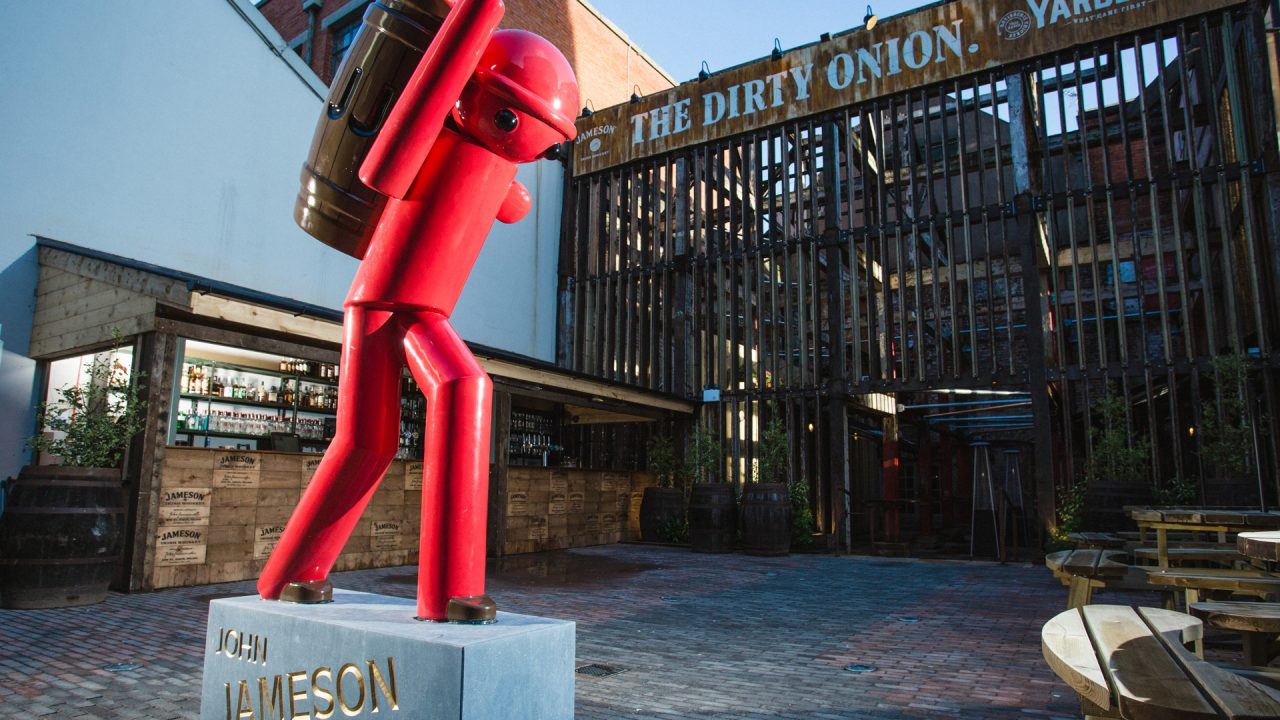 The Dirty Onion
The Dirty Onion is Belfast's oldest building with real Irish music and craic, seven nights a week. Dating back to 1780, the building was used as a bonded spirit warehouse from 1921. It was then known as STACK N, a reference to its position on the north side of Waring Street and still bears a giant red painted N on its brick faade. The distinctive external wooden structure is another original feature, which, following careful restoration, frames the venue's beer garden to the front of the complex, with a new contemporary courtyard stretching out to Hill Street.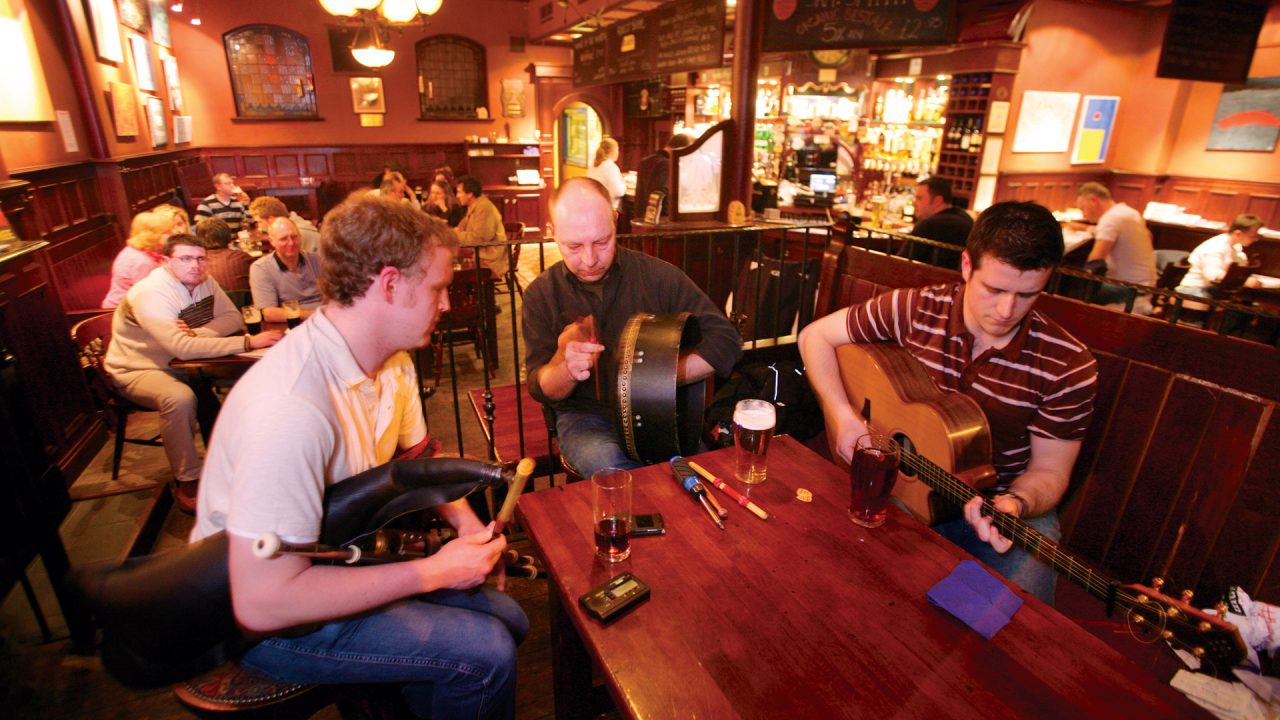 John Hewitt
Having such a close relationship with the arts in Belfast, The John Hewitt has naturally progressed to becoming a popular venue for quality, live music. The bar being very much traditional in style and has lent itself to traditional music sessions almost without planning, and its name has been established as a venue for various styles of good, live music. The full house sign is seen regularly for gigs as diverse as Jazz, Ulster Scots Folk or Cajun which you can enjoy over a glass of locally brewed beer.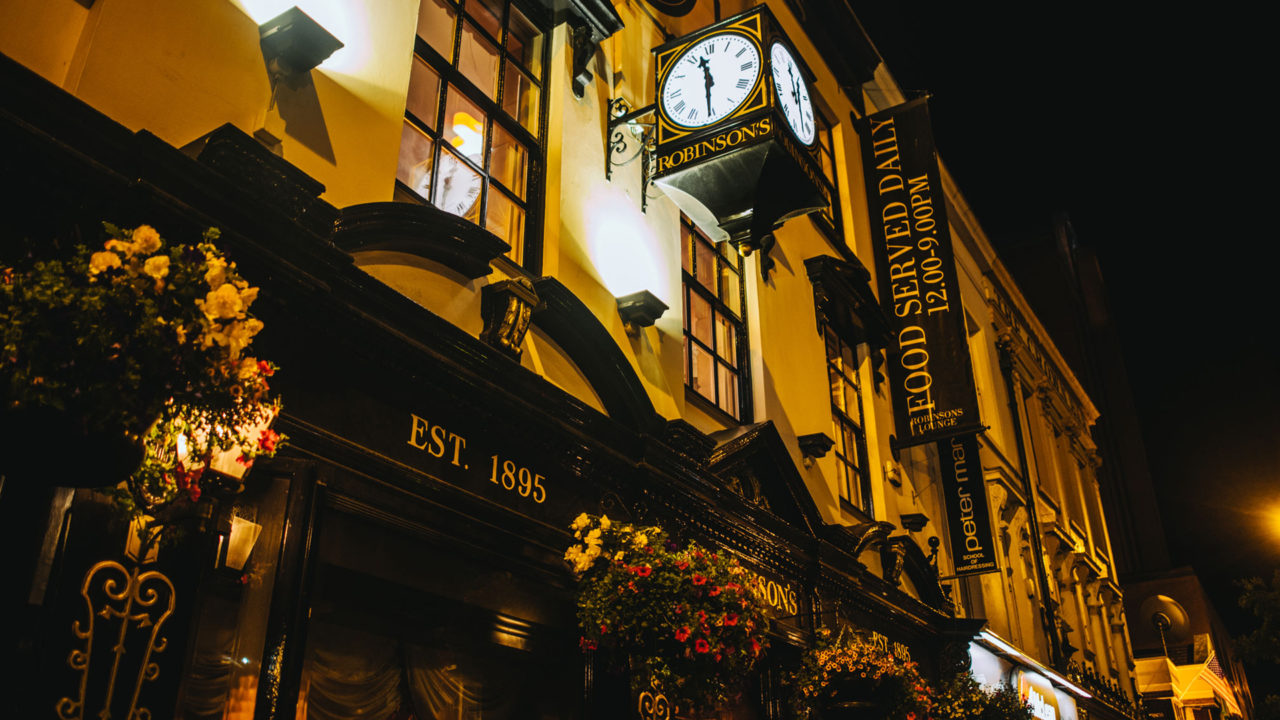 Robinsons
Robinsons houses five bars in one. On the ground floor Saloon, you'll find original memorabilia from the Titanic including the famous Philomena Doll recovered from the wreckage, while letters and postcards written onboard the iconic ship sit alongside first and second class china used on all White Star Liners. Steeped in Irish tradition and packed to the rafters with little bits of history, the back bar, Fibber Magees, is the genuine article. Pull up a stool by the open fire and enjoy tunes from traditional musicians, every night of the week.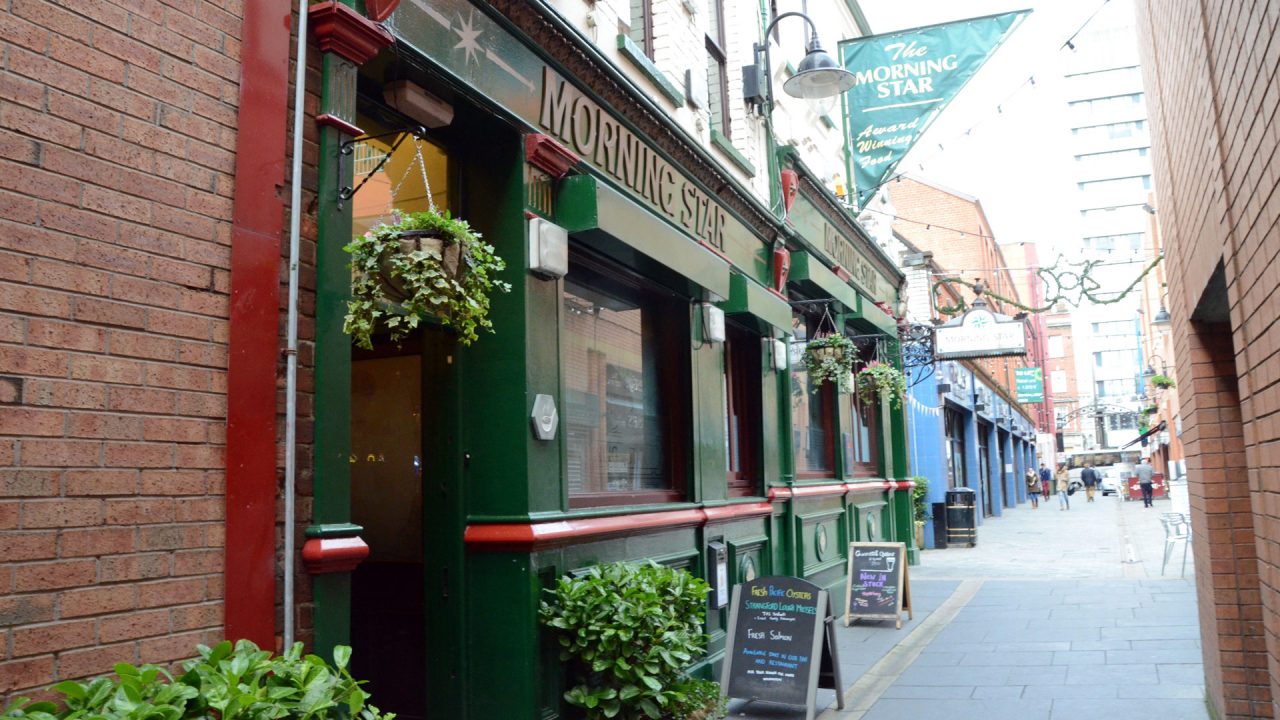 The Morning Star
The Morning Star bar and restaurant is a must for anyone wanting to see a living museum piece of old Belfast. The Morning Star is easily identified by the superb Victorian sign hanging from a grandly exuberant iron bracket jutting out from the corner of the bar. Another great rarity is the Winged Lion of St Mark sitting proudly on the corner. The building is historically listed and can trace its history back to 1810, when it was mentioned in The Belfast Newsletter as being one of the terminals for the Belfast to Dublin Mail Coach. The downstairs bar has its original mahogany counter with its old terrazzo floor.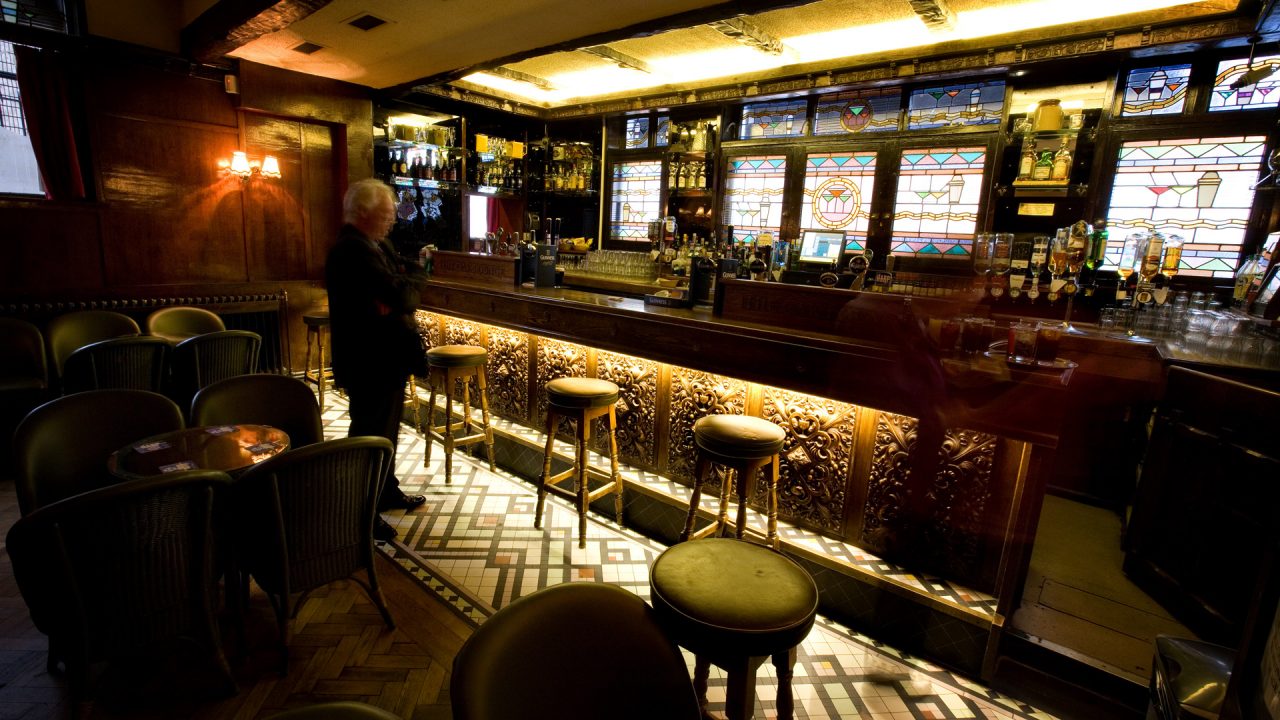 Errigle Inn
The Errigle Inn is known as one of Ireland's most famous traditional pubs with a great history for excellent music and atmosphere. The Errigle Inn has a reputation for serving fabulous food, drink and entertainment. The Errigle Inn has a variety of over twenty different beers on tap that include not only the big names like Guinness, Heineken, Becks, Carlsberg and Coors, but also a variety of craft beers and a few great quality draughts which are a little harder to come by in Belfast, such as Blue Moon, Samuel Adams, Erdinger, Peroni and Asahi.