54.596423
-5.929466
Description
The Stormont Hotel is located just minutes away from Belfast City Centre and overlooks the beautiful grounds of the Stormont Estate.
With ample complimentary car parking on site, gold star staff and a fresh, friendly atmosphere, Stormont is a hotel that means business, but in the nicest possible way.

But it's not all work - there's plenty of play too, starting with the on-site fitness suite, or perhaps a cocktail in the lounge, or simply relaxing by the fireside and enjoying Stormont Hotel's famous afternoon tea.

Over 20 golf courses grace the area, city centre shopping is minutes away and Belfast's theatres, museums and restaurants are in abundance. It's an excellent base to tour both Belfast and the scenic beauty of County Down.

The hotel has risen like a phoenix from the fire. Purchased in 1966 by Sir William Hastings, it was originally a large period house and home to the McMaster family. The 10 bedroom home was quickly converted into a hotel in order to secure a liquor license; hugely important, as it was the only place to get a drink in the area for several miles!

Somewhat typically, this move proved hugely successful. After several major renovations and extensions, the hotel now boasts 110 luxurious bedrooms, 15 private conference and banqueting suites, a fitness room and choice of two restaurants.

The spacious grounds and ample car parking also make it one of Northern Ireland's first choices for conference and exhibition business.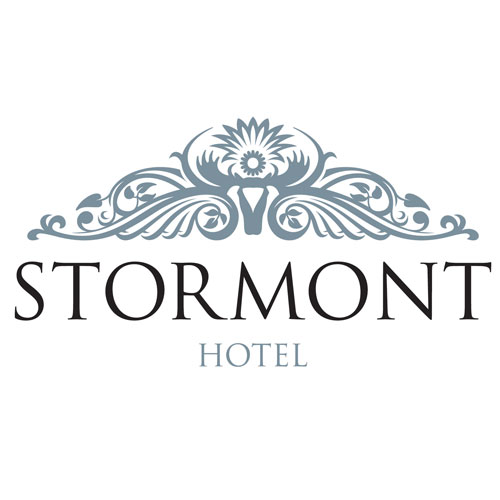 La Scala Bistro

Stylish dining is available in the cosmopolitan atmosphere of the hotel's La Scala bistro. The stylish Belfast restaurant provides a fine dining experience in a relaxed environment. Serving up an array of local favourites, each exquisitely prepared and beautifully presented. Perfect for lunch or early evening, this contemporary  restaurant will let you relax, unwind and simply enjoy the delicious food!

The Stormont Hotel prides itself on only using the finest local fresh produce to enable their chefs to prepare and create the most delicious cuisine which offers diners an array of exquisite tastes and flavours.

Afternoon Tea

There is no better place to enjoy traditional Afternoon Tea than in the relaxed surrounding of the Stormont Hotel. Sit by the roaring fire and enjoy an afternoon of pure indulgence as you relax and catch up with friends over cups of the finest steaming teas and coffees, finger sandwiches, freshly made pastries and an array of delectable treats.
06 Apr - 29 Jun 2022
A Spring stay at the Stormont filled with overnight delight just for you...A luxurious bedroom for the most relaxing night's sleep.
Find Out More
06 Apr - 29 Jun 2022
The flowers are in full bloom and the colour is starting to return across Belfast, take time to experience the outdoor scenery on offer in the…
Find Out More
Hotels

The magnificent Culloden Estate and Spa is one of Northern Ireland's most prestigious hotels.

Find Out More

Hotels

Superbly located in the heart of Belfast City Centre, the world-famous four star Europa Hotel simply epitomizes indulgence.

Find Out More

Hotels

Situated in Belfast's Queen's Quarter, the hotel offers budget boutique accommodation close to bars, restaurants and the city's…

Find Out More

Accommodation

Killeavy Castle Estate is the perfect antidote to the modern fast paced world.

Find Out More

Hotels

The Hilton Belfast Templepatrick Golf and Country Club, located in the private Castle Upton Estate, features golf and…

Find Out More

Hotels

Benedicts of Belfast is a 4 star boutique hotel, gourmet restaurant and live music bar located in the…

Find Out More

Hotels

Malmaison Hotels dare to be different. Housed in a listed building dating back to the 1800s, this boutique…

Find Out More