54.596423
-5.929466
Description
Step aboard HMS Caroline, a unique survivor of The Battle of Jutland in World War One.
Unfortunately, HMS Caroline is closed to the public until further notice.
Based in Belfast's famous Titanic Quarter, HMS Caroline is a First World War-era ship now restored as a must-see floating museum with an amazing story to tell.
Be immersed in life aboard this unique vessel – lone survivor of the First World War's greatest naval engagement… the Battle of Jutland!
Enjoy the new quayside visitor centre and exhibition space dedicated to telling the personal stories of those who served on the 'Carry'. Then step aboard to see a powerful film on the drama of Jutland and experience impressively restored cabins and deck areas as well as an array of state-of-the-art interactive exhibits.
Soak up the atmosphere as you find out about communication at sea in the Signal School, and continue to the Torpedo School before finishing your visit at our authentic galley café.
Finally, relax at the new picnic area or let your little mariners loose on our naval-themed kiddies' play park.
Come aboard HMS Caroline, a day out the whole family can enjoy!
Tickets are also available from the Visit Belfast Welcome Centre or online at
visitbelfast.ticketsolve.com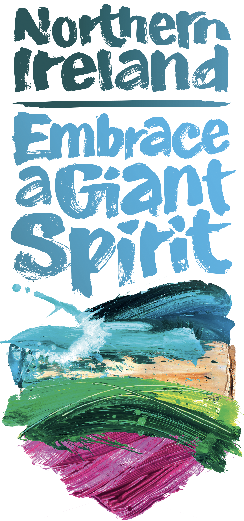 HMS Caroline
Alexandra Dock
Titanic Quarter, Queen's Road
Belfast
Antrim
BT3 9DT
Top Reasons To Visit
Explore a range of fully restored historic spaces
Discover what life at sea was like for over 300 crew members
Visit the fun and interactive Torpedo School
See exhibits, some interactive, about communication at sea
See and listen in on the Captain's and Senior Officers' cabins
Mess Deck Café

Sailors were generally well-nourished to keep spirits and energy levels high for their busy days on board the ship, and the staff at HMS Caroline continue this tradition. Why not take a break and relax in the Mess Deck Café on the lower deck, serving local produce? Here you can enjoy a hearty and wholesome drink and snack before you continue your journey through HMS Caroline. The café also showcases a historic recreation of a Light Cruiser's mess table, ready for the crew to enjoy a meal.

HMS Caroline Gift Shop

Mark your visit to HMS Caroline with a special memento from the onboard shop. Browse for gifts, clothing and posters inspired by HMS Caroline and Royal Naval Heritage. The shop offers a wide range of quality souvenirs, ideal to bring home for friends and family.

Opening Hours

Tide times can affect accessible access to the ship. For more information, visit www.belfast-harbour.co.uk

HMS Caroline is open daily from 10am – 5pm
Last admission is 4pm
Recommended tour time is 90 – 120 mins.

For more information and to book tickets and save up to 20% visit www.hmscaroline.co.uk
Attractions

Titanic Belfast is the world's largest Titanic visitor experience and a must-see on any visit to Belfast and…

Find Out More

Attractions

The Crumlin Road Gaol is a 19th century Grade A listed jail, open to the public for tours,…

Find Out More

Attractions

Clifton House, formerly the Poor House, was built in 1774 by the Belfast Charitable Society and is one…

Find Out More

Attractions

This handsome Irish gentry house is surrounded by its 130-hectare (320-acre) wooded riverside estate.

Find Out More

Attractions

Unlock the past at Down County Museum and take a journey through 9,000 years of history.

Find Out More

Attractions

A UNESCO World Heritage site, the Giant's Causeway is a magnificent, mysterious geological formation on the North East…

Find Out More

Attractions

From grand family home to charming royal residence, Hillsborough Castle has welcomed the world and witnessed pivotal chapters…

Find Out More