The Deer's Head & Bell's Brewery
54.596423
-5.929466
Description
The Deer's Head is Belfast city's first ever brewpub with a fully functional on-site craft brewery, Bell's Brewery, on full display inside this newly refurbished saloon bar.
Founded by Wine & Spirit Merchant John Donnelly in 1885, The Deer's Head is the first historical pub in Belfast to be brought back to its original name. Steeped in history and tradition, walk around this iconic building to discover nods of history painted across its walls.

Inside this saloon bar you'll find Bell's Brewery on full display, where you can observe the entire brewing process, up close and personal, from the comfort of your seat. Unpasteurised, unfiltered beer born and brewed in Belfast. Smell the malt being mashed and the hops being added to the boil on brew days and fully immerse yourself in this new experience in Belfast. With state-of-the-art brewing equipment, these are the only copper Brewiks tanks to be found in Europe!

The origins of Bell's Brewery date back to 1778, when founder John Bell operated one of the first-known commercial breweries in Belfast and helped kickstart the beer revolution in the city during this time. The team at the Deer's Head are passionate about reviving what was once the city's thriving brewery quarter.

With a core range named after old bars of the area, including North Star Lager, Black Bull Stout & Monkey Shaving the Goat IPA, rotating seasonal Bell's Brewery specials and an unparalleled local craft beer selection, The Deer's Head is the perfect Belfast city centre destination for any beer enthusiast. With tasting flights available to sample their beers, it's also the perfect opportunity for anyone wanting to explore the world of craft beer for the first time.

They are also purveyors of the finest quality spirits with over 100 whiskies and 70 gins on their shelves.

For music enthusiasts, enjoy live music sessions in the bar every week from the best local talent. Upstairs, you'll find The Deer's Head Music Hall; a 200-capacity venue showcasing everything from local blues artists to popular touring bands from the UK, Ireland and beyond.

For history buffs, experience the story of Belfast with weekly guided history talks and tours every Wednesday evening and Sunday afternoon. The perfect opportunity to learn something new about Belfast, whilst enjoying a cold pint of Bell's Brewery beer.

For sport fans, catch all major live sporting events in the bar shown across multiple big screens.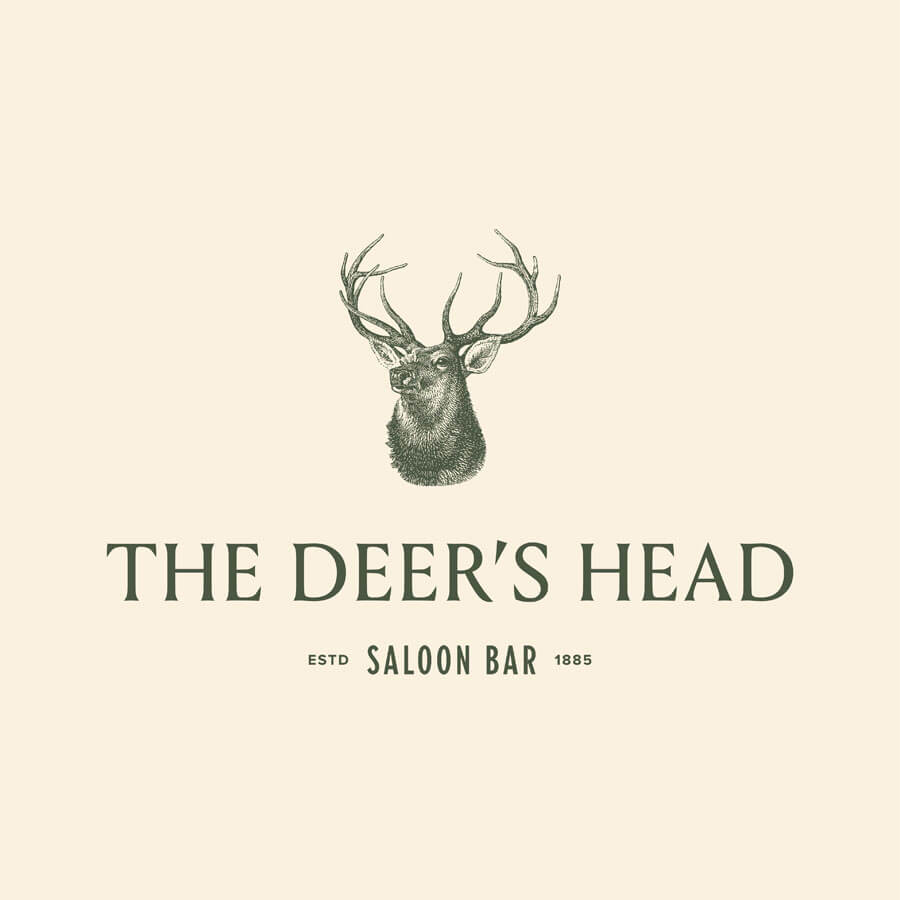 Top Reasons To Visit
Northern Ireland's premier brewpub
Watch the brewing process in action from your seat in this city centre craft brewery
Explore the walls of this traditional saloon bar, steeped in Belfast history and tradition
Live music and history tours every week
Huge selection of local craft beer, over 100 whiskeys and 70 gins available
22 - 24 Jul 2022
Introducing The Deer's Head's first Beer Festival - A celebration of Irish craft beer. 30+ Beers | Meet the Breweries | Brewery Talks | Live Music…
Find Out More
Pubs and Clubs

Nestled along a narrow cobbled alleyway in the historic Half Bap area, the Duke offers a traditional Belfast…

Find Out More

Pubs and Clubs

An intimate and unique setting with cocktail bar, nightclub and Belfast's biggest beer garden.

Find Out More

Pubs and Clubs

The Morning Star is one of Belfast's most historic and picturesque pubs dating back to 1810 and run…

Find Out More

Pubs and Clubs

The ultimate student haunt in the Queen's Quarter, The Parlour Bar is renowned for fantastic entertainment and amazing…

Find Out More

Eat & Drink

The Bone Yard by Pug Uglys, an outdoor bar and food place situated on Bedford Street.

Find Out More

Pubs and Clubs

The Tipsy Bird is a quirky style bar in Belfast's city centre with amazing cocktails and live music.


Find Out More

Pubs and Clubs

Visiting East Belfast? Then you have to dine or have a drink in the award-winning Horatio Todd's Bar…

Find Out More

Eat & Drink

Cocktails, small plates and much more in the heart of Belfast. Open seven days a week

Find Out More