54.596423
-5.929466
Travel, hospitality and event businesses may be affected as local Covid restrictions and guidance continue to change.  Please check the NI government website NI Direct to know how they may impact your visit to Belfast or call businesses before you leave. Visit our Ideas page for ways to safely enjoy Belfast; or for more advice on current Covid guidance visit our Coronavirus Advice for Visitors page.
Description
The Crumlin Road Gaol is a 19th century Grade A listed jail, open to the public for tours, concerts and events.
Take a tour to experience all aspects of the Gaol from the tunnel linking the courthouse on the other side of the Crumlin Road to the hanging cell, Governor's office, hospital and graveyard.

Crumlin Road Gaol first opened its gates to prisoners in 1846 and for 150 years was a fully operational prison. On March 31, 1996, the Governor of Belfast's Crumlin Road Gaol walked out of the fortified prison and the heavy air-lock gates slammed shut for the final time.

During those 150 years the Gaol has housed murderers, suffragettes and loyalist and republican prisoners. It has witnessed births, deaths and marriages and has been the home to executions, escapes, hunger-strikes and riots.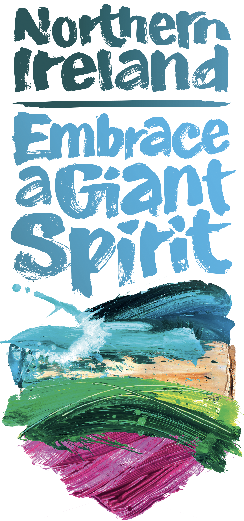 Top Reasons To Visit
Follow in the footsteps of over 25,000 prisoners
Enter the tunnel that connects the Gaol to the Courthouse
Explore C-Wing and experience prison life conditions
Visit the Condemned Man's Cell where 17 men were executed
Gift shop with branded merchandise and local arts and crafts
Attractions

Titanic Belfast is the world's largest Titanic visitor experience and a must-see on any visit to Belfast and…

Find Out More

See & Do

The historic Linen Quarter is rapidly becoming one of the most vibrant, must visit areas of the city,…

Find Out More

Attractions

Take a trip back in time at Aunt Sandra's Candy Factory and watch old-time candy making at its…

Find Out More

Attractions

Between Stranmillis, Belfast and Union Locks, Lisburn, Lagan Valley Regional Park covers 4,500 acres of countryside and 11…

Find Out More

Attractions

Situated in the heart of the Cathedral Quarter beside Belfast Cathedral, the Northern Ireland War Memorial is an…

Find Out More

Attractions

Immerse yourself in the story of Irish emigration at the museum that brings it to life.

Find Out More

Attractions

Armagh – a city that has a unique sense of place with a significance and influence felt across…

Find Out More

Attractions

One of Belfast's most iconic buildings, Belfast City Hall is the City's civic building. Discover Belfast's history with…

Find Out More