54.596423
-5.929466
Travel, hospitality and event businesses may be affected as local Covid restrictions and guidance continue to change.  Please check the NI government website NI Direct to know how they may impact your visit to Belfast or call businesses before you leave. Visit our Ideas page for ways to safely enjoy Belfast; or for more advice on current Covid guidance visit our Coronavirus Advice for Visitors page.
Description
Inspired by the 'Crystal Maze' Prison Island Belfast has 25 different prison-themed challenge cells. It's a totally unique concept in Northern Ireland. Can you 'Beat The Bars' ?
Prison Island Belfast is a totally unique concept in Northern Ireland with 25 different prison-themed challenge cells. Are you ready?

In teams of two to four people you are free to move around and try any cell, in any order, with a great mix of physical, tactical and skill-based games there's something for everyone. It's not an escape room, you are free to leave a cell at any time.

The objective for each team is to score as many points as possible in their paid game time of one, one and a half or two hours. A live scoring system lets you see how you are doing in real time versus other teams. Prison Island is suitable for those aged nine to 99! For two to 80 players.

Action, adrenaline, adventure. Are you ready to take on the challenges that await?

Looking for another fantastic activity? Then check out urban axe throwing at the Axe Yard! Stress-busting, steel-sinking fun awaits! No axe-perience necessary. Now you have two amazing activities located at Prison Island.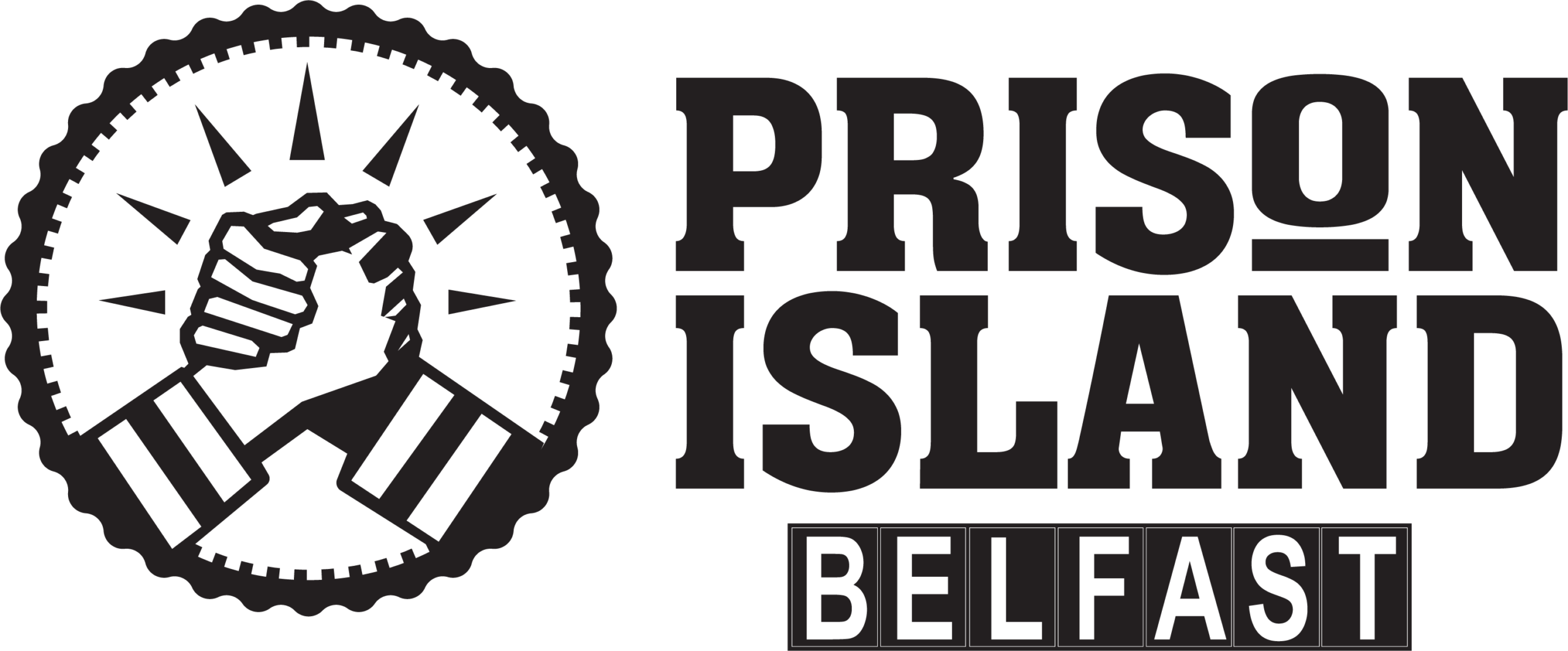 Top Reasons To Visit
A totally unique concept suitable for ages nine to 99
Perfect for family, friends, parties, hens and stags, youth groups and corporate events
Live scoring system
Great coffee and treats available at the café
Suitable for large groups
Attractions

Titanic Belfast is the world's largest Titanic visitor experience and a must-see on any visit to Belfast and…

Find Out More

Attractions

Come face to face with dinosaurs, meet an ancient Egyptian mummy and see modern masterpieces with a visit…

Find Out More

Attractions

Belfast Cathedral, also known as the Cathedral Church of St. Anne, has stood for over 100 years as…

Find Out More

Attractions

Rediscover The Chronicles of Narnia with a walk through CS Lewis Square, a public space commemorating the Belfast-born…

Find Out More

Arts and Entertainment

The MAC is a cultural hub; selecting, creating and mixing up music, theatre, dance and art.

Find Out More

Attractions

RMS Titanic's tender ship and the last remaining White Star Line vessel has been restored to her original…

Find Out More

Attractions

Belfast Castle is located in the Cave Hill area of north Belfast. It was built in the 1860s…

Find Out More