54.596423
-5.929466
Travel, hospitality and event businesses may be affected as local Covid restrictions and guidance continue to change.  Please check the NI government website NI Direct to know how they may impact your visit to Belfast or call businesses before you leave. Visit our Ideas page for ways to safely enjoy Belfast; or for more advice on current Covid guidance visit our Coronavirus Advice for Visitors page.
Description
Come face to face with dinosaurs, meet an ancient Egyptian mummy and see modern masterpieces with a visit to the Ulster Museum.
As Northern Ireland's treasure house of the past and the present, the Ulster Museum is home to a rich collection of art, history and natural sciences and is free to all visitors. Delve into the history of the people of the north of Ireland from earliest times to the present day, get face to face with dinosaurs and up close to the famous ancient Egyptian mummy, Takabuti and learn about how she came to arrive in Belfast in 1834.
The Ulster Museum has been awarded the 'We're Good to Go' industry standard mark, certifying that it is adhering to the respective Government and public health guidance regarding Covid-19 and has the required processes in place.
Admission to the museum remains free but booking online is advised.
Pop by for a bite to eat overlooking the beautiful Botanic Gardens in the Ulster Museum's Wynne & Pym Café, open Tuesday to Sunday, 10am to 5pm serving light bites and refreshments.
Find the most up to date information about how to book and what to expect from your visit at
nmni.com/um.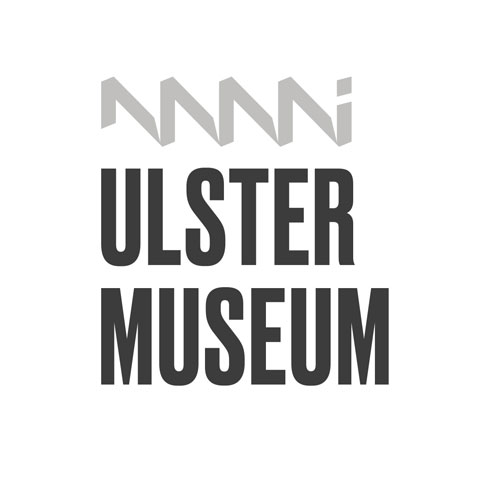 Top Reasons To Visit
Northern Ireland's treasure house of the past and present
Free admission
Rich collection of art, history and natural sciences
Come face to face with dinosaurs and meet an Egyptian mummy
Three interactive discovery zones, ideal for children
Elements Exhibition

In this unique exhibition you'll discover what the elements look like, how they occur naturally, how we use them, and why they can be dangerous.

From Actinium to Zirconium, it's time to get switched on to science with a journey along the periodic table! Get set for an odyssey that will take you from the rocks beneath your feet to the most distant and ancient reaches of the Universe.

Everything from microscopic viruses to vast galaxies – and you too – is made from elements. In this spectacular and unique exhibition, the only one of its kind in Europe, you can find out what the elements look like, where they were made, how they occur naturally, how we use them, and why they can be dangerous!

Download National Museum NI's podcast, Elementary My Dear, hosted by science communicator Emer Maguire and featuring Ulster Museum's very own Dr Mike Simms. Listen in as they discuss entertaining topics related to the Periodic Table.

Closes September 2022.

Culture Lab Exhibition

This new exhibition poses questions about culture and offers a glimpse into how identities have been, and continue to be, shaped in Ireland and Northern Ireland. CultureLab is taking place over the next few months in the Ulster Museum, Belfast.

The exhibition includes the famous 'Differences' blackboard from the hit TV series Derry Girls, which is on public display for the very first time. Inspired by this iconic prop, the museum will also display a new interactive installation that will test visitors' preconceptions and challenge traditional stereotypes.

You can interact with the stories, hopes and aspirations of real people from across Northern Ireland and bordering counties, collected through the participants of 'Making the Future' engagement programmes.

CultureLab is part of Making the Future, a collaborative Peace IV project with National Museums NI, Nerve Centre, PRONI and Linen Hall Library.

Closes September 2021.
Attractions

Titanic Belfast is the world's largest Titanic visitor experience and a must-see on any visit to Belfast and…

Find Out More

See & Do

The historic Linen Quarter is rapidly becoming one of the most vibrant, must visit areas of the city,…

Find Out More

See & Do

Discover the production, history and marketing of some of the world's best loved soft drinks at this award-winning…

Find Out More

Attractions

In the hilly hinterland of Holywood, this forest offers walks on well marked paths through a mixture of…

Find Out More

Attractions

This handsome Irish gentry house is surrounded by its 130-hectare (320-acre) wooded riverside estate.

Find Out More

Attractions

Explore Heaney's home at Seamus Heaney HomePlace, Bellaghy, a centre dedicated to the life, work and legacy of…

Find Out More

Attractions

Queen's University is one of the great architectural landmarks and must-see attractions in Belfast with over 160 years…

Find Out More