The Discovery Tour at Titanic Belfast
54.596423
-5.929466
Description
The Discovery Tour is a one hour walking tour including a walk around the Titanic Slipways and inside the Titanic Belfast building.
Discover Titanic then and now as guests are guided from the past to concept and build, with fascinating facts and features about the iconic tribute to Titanic's story – Titanic Belfast.

Visitors will stand where Titanic once proudly overlooked the city from her slipway, listen to passenger stories, celebrate the architectural wonder that is Titanic Belfast and learn about the wider Titanic Quarter and its remarkable regeneration.

This one-hour tour, which complements a visit to the nine interactive galleries inside Titanic Belfast, will also feature discussion on the Drawing Offices, where Thomas Andrews and his colleagues designed Titanic and the Olympic Class liners, and their history and importance.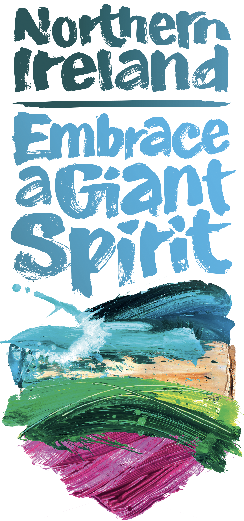 Top Reasons To Visit
Explore the symbolism of Titanic Belfast's iconic structure
This tour complements a visit to the Titanic Experience
Hear fascinating facts about RMS Titanic from your guide
Discover maritime metaphors hidden within Titanic Belfast
Dress

As sections of the tour are conducted outside, guests are advised to dress appropriately for weather conditions on the day.

The Discovery Tour at Titanic Belfast includes roaming headphones.

From time to time it may be necessary to cancel tours or alter their route due to weather or operational reasons. In the unlikely event that a tour is cancelled visitors will be entitled to a full refund.

Tour times and prices

12.30pm Mon – Fri (Oct – March)
12.30pm, 2pm Sat – Sun (Oct – March)
10.30am, 11.30am, 12.30pm, 1.30pm, 2.30pm (April – Sept)

Price:

White Star Premium Pass

For the ultimate Titanic experience enjoy 3 tickets for 1 great price!

Pass includes:

The Titanic Experience
Souvenir Photo (Adults) or Activity Pack (Children)
Discovery Tour
SS Nomadic

Adults: £30
Children: £20

Pass entitles guests to one admission to the Titanic Experience, Discovery Tour and SS Nomadic. Subject to availability. The Titanic Experience and Discovery Tour ticket must be used on the same day. SS Nomadic ticket can be used on the same day or the following day.
Sightseeing Tours

The Discovery Tour is a one hour walking tour including a walk around the Titanic Slipways and inside…

Find Out More

Sightseeing Tours

Value Cabs offers a range of tours throughout Northern Ireland, with pick up and drop off at your…

Find Out More

See & Do

Take a tour through Belfast City centre and hear stories of interesting, unusual and entertaining events that have…

Find Out More

Sightseeing Tours

Enjoy a four hour fun and food filled guided walk to some of the top food and drink…

Find Out More

Sightseeing Tours

Irish Tour Tickets aim to showcase the unique beauty, history, culture and politics of Belfast, Northern Ireland and…

Find Out More

Sightseeing Tours

Fans can't get enough of the BBC's crime-busting drama, Line of Duty. You can find out even more…

Find Out More

Sightseeing Tours

Join Chef Barney on the only theatrical food tour in town! Discover and taste the food Belfast was…

Find Out More

Sightseeing Tours

Executive Coach Tours from Quinn's Coach Hire, providing luxury travel across Northern Ireland.

Find Out More