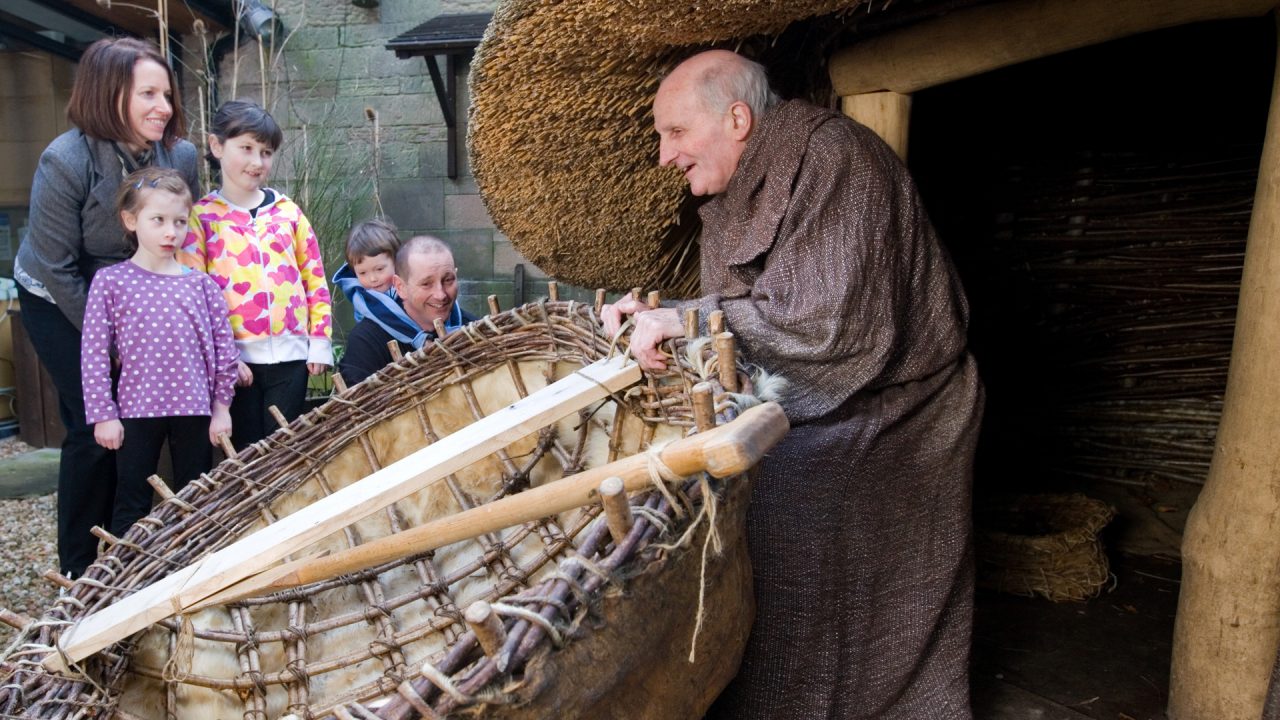 North Down Museum
North Down Museum contains interesting displays that explain the importance of nearby Bangor Abbey held in early Christian Ireland and throughout Europe. The Irish monastery dates back to 558AD and North Down Museum offers the chance to discover how the monks met their fate at the hands of the Vikings and visit the full-sized Monk's Cell and Viking Long-house.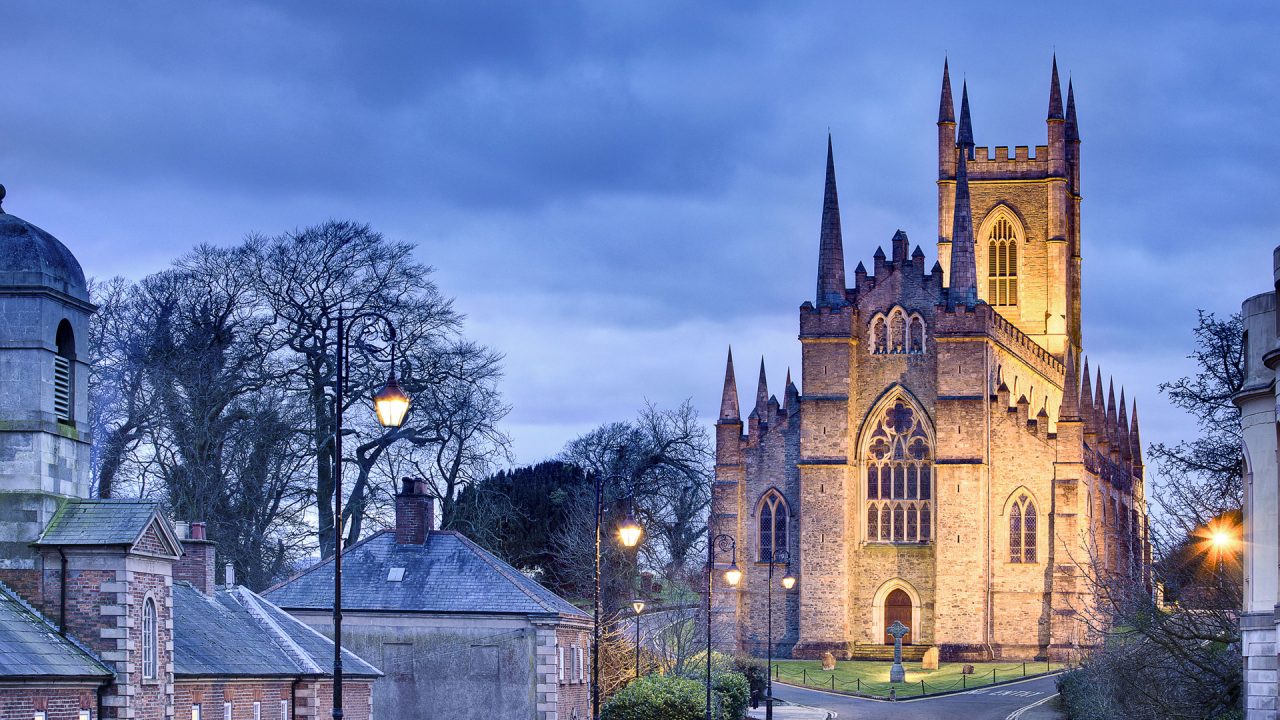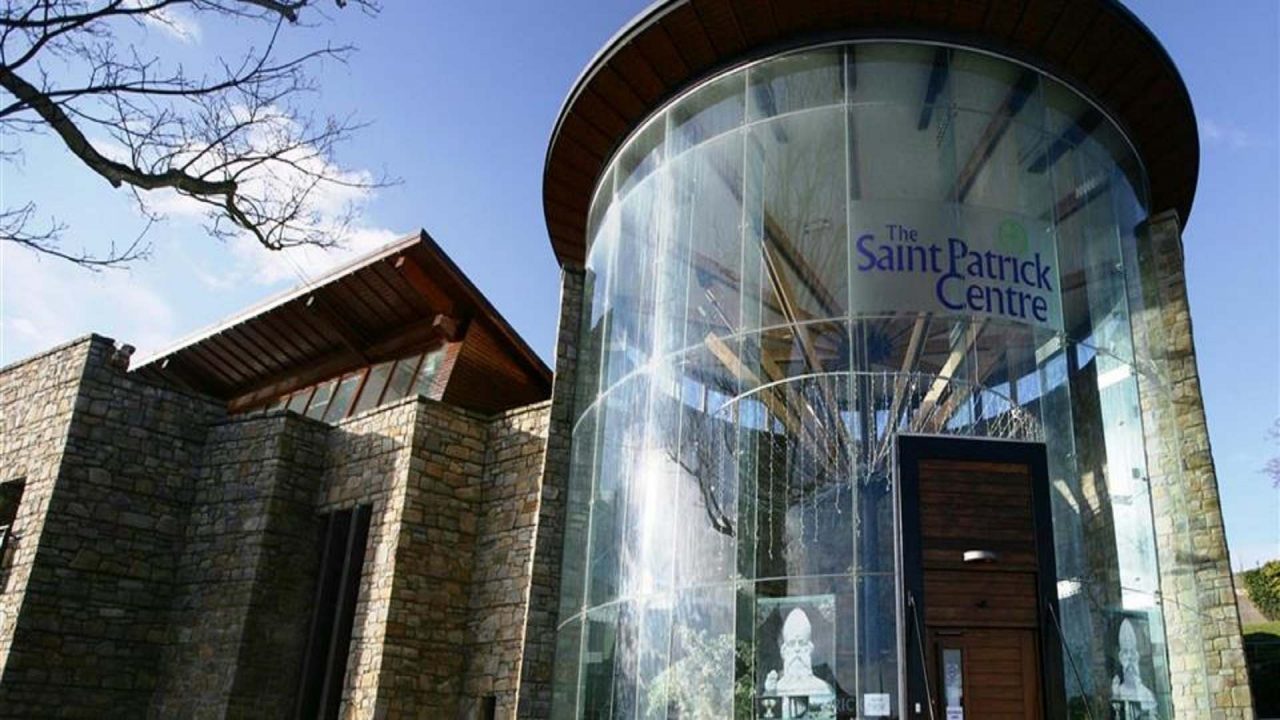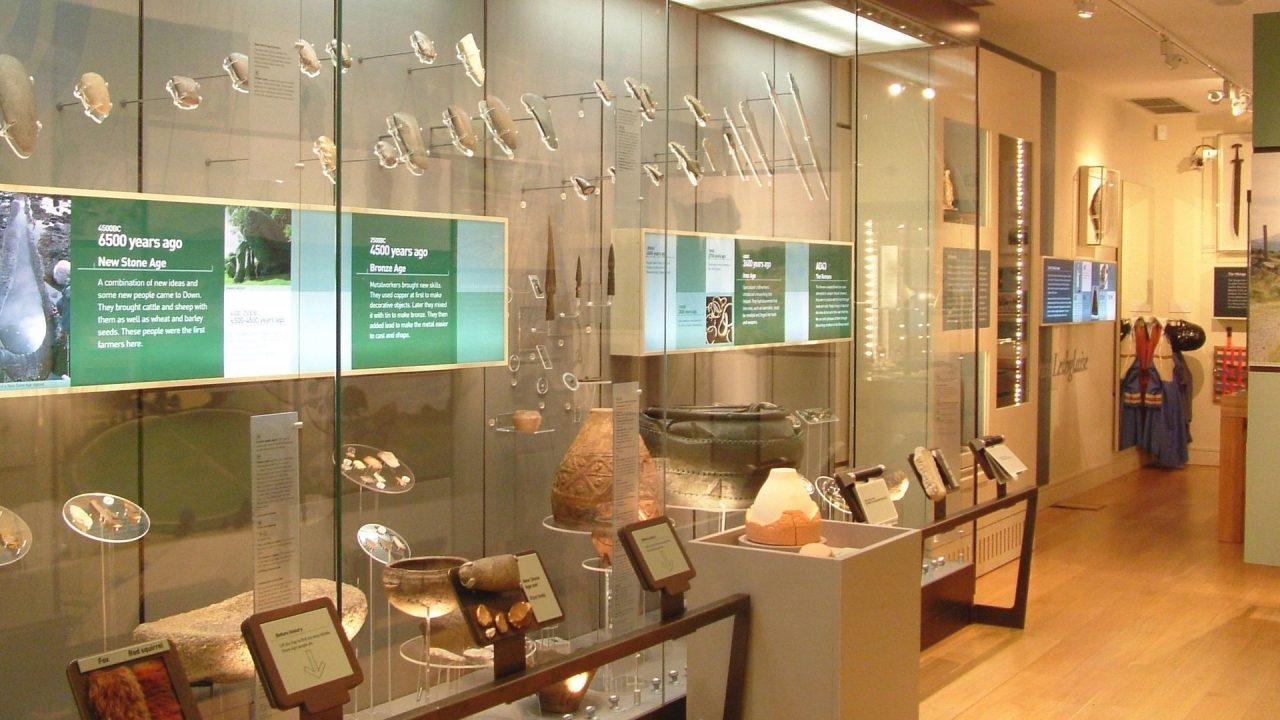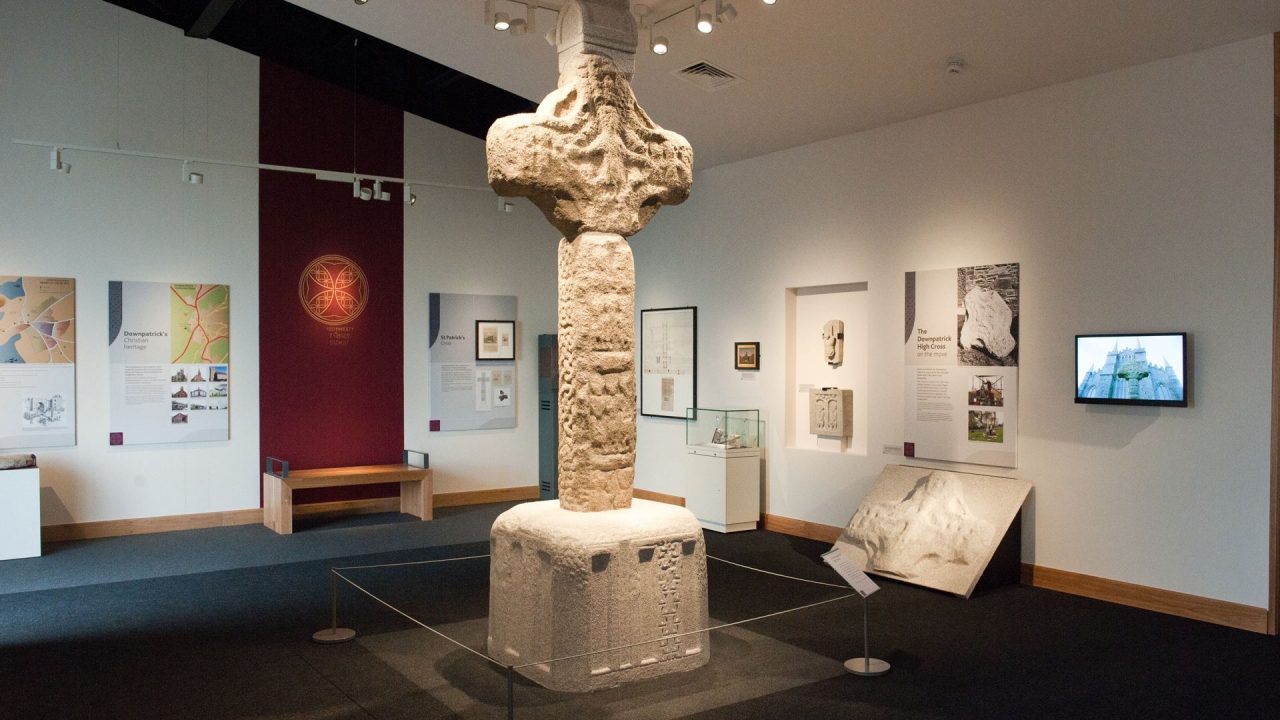 Downpatrick
Start your journey in Downpatrick, a historic town known for being Saint Patrick's final resting place. Visit the site of the saint's original church which he established in 432AD, now the location Saul's Church of Ireland, then go to the Saint Patrick Centre for an interactive exhibition about his life. See his burial site in the grounds of Down Cathedral, and go to Down County Museum to unearth archaeological material and historic and contemporary artwork telling the story of the patron saint. The museum also has a large number of books relating to Saint Patrick and Early Christian Ireland, which you can browse by appointment in the museum's library.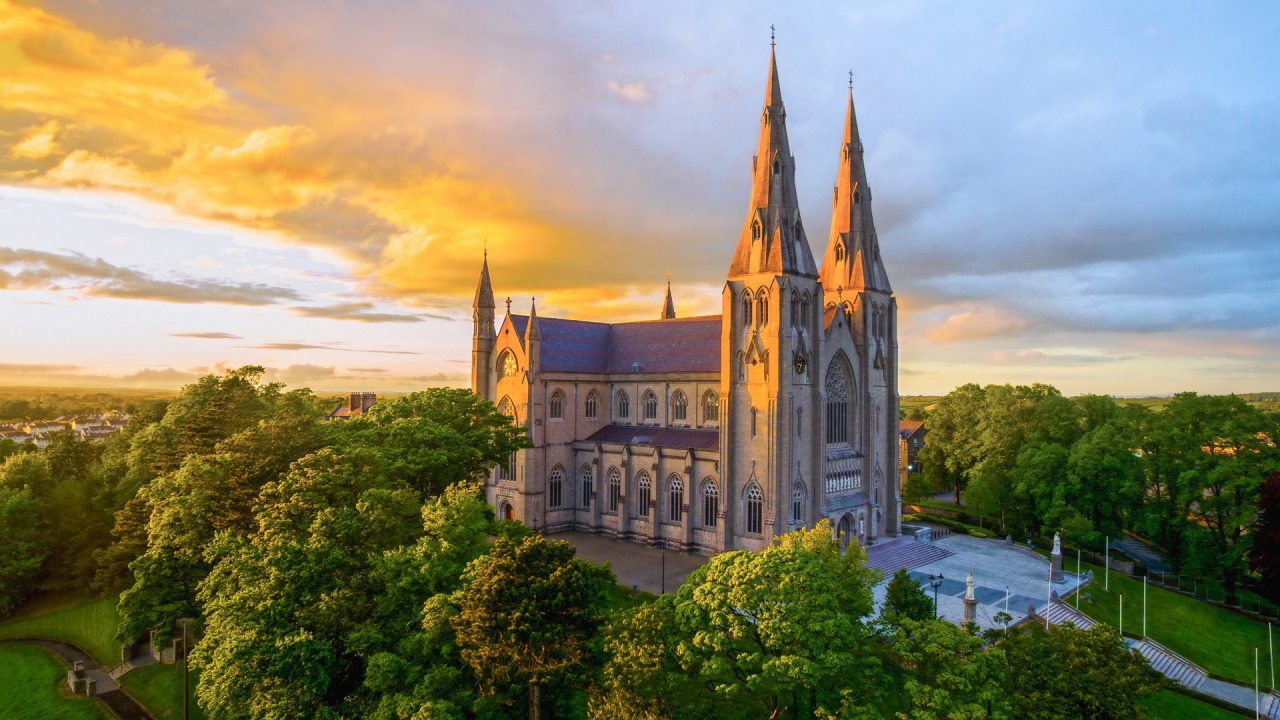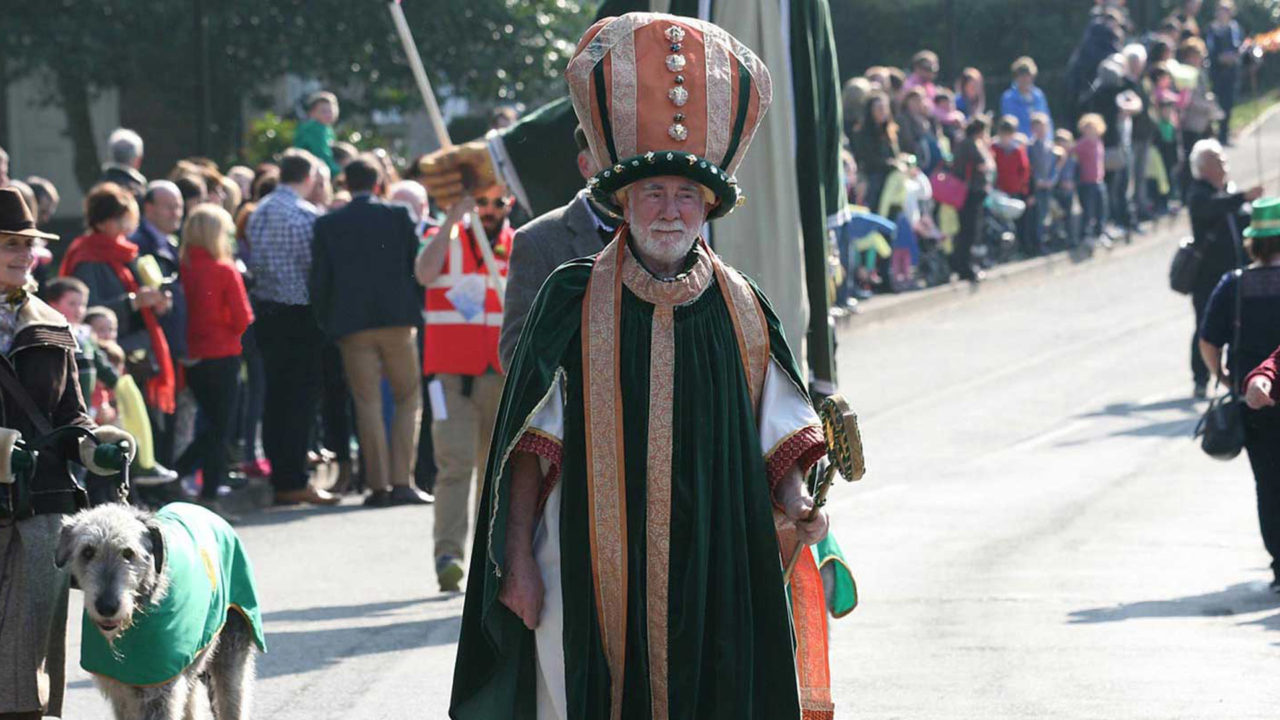 Armagh
Armagh has been a place of religious significance and influence in Ireland for centuries. Saint Patrick founded his first large church here in 445AD, and today there are two cathedrals named after him – the twin-spired Catholic St Patrick's Cathedral and the Church of Ireland cathedral on Sally Hill. The city is also at the heart of celebrating Saint Patrick, with an annual Home of Saint Patrick Festival and the new Saint Patrick's Way: The Pilgrim's Walk – an 82-mile walking trail starting at the Navan Centre, that connects key sites relating to Saint Patrick and Christian heritage.