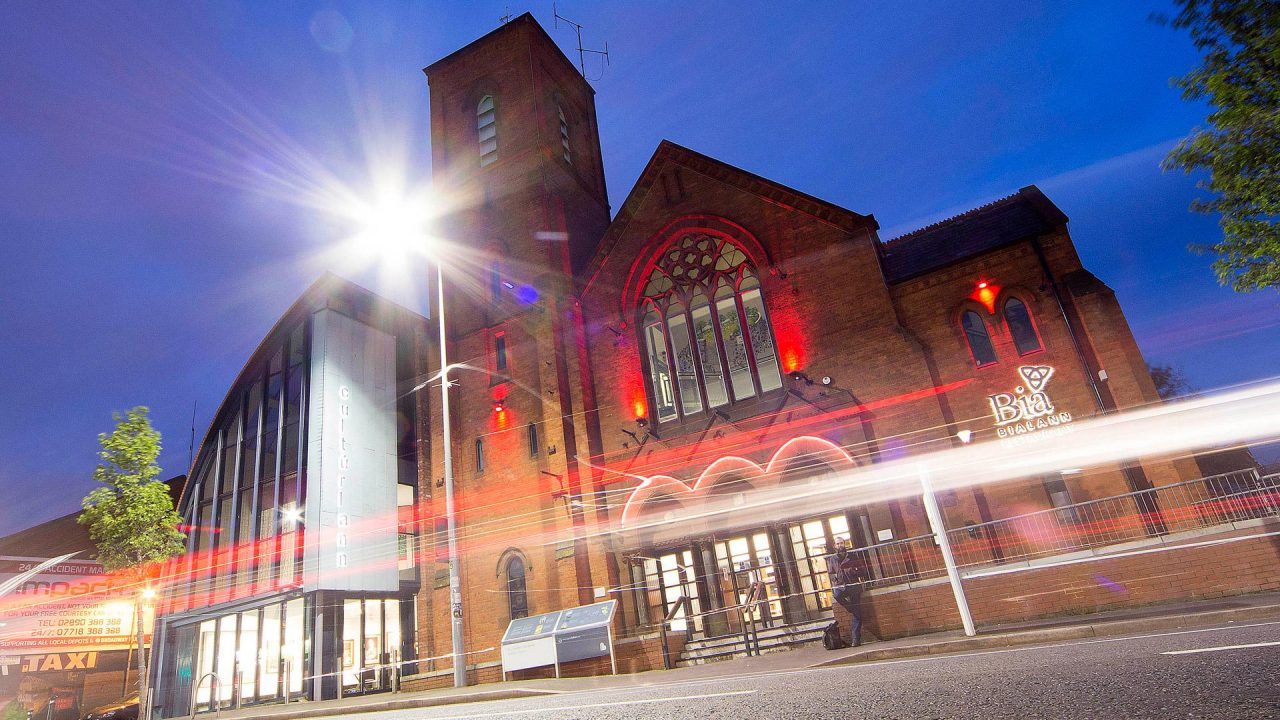 The Belfast Gaeltacht Experience
Groups of 18+ can enjoy a truly authentic experience of Irish culture at Cultúrlann McAdam Ó Fiaich. Enjoy dinner accompanied with live traditional Irish music and Gaelic songs followed by a display of traditional 'sean-ns' (old style) dancing. Learn the basics of Céilé dancing before finishing the evening taking your own first dance steps.
Traditional music sessions take place every Saturday from 12.30pm – 2.30pm.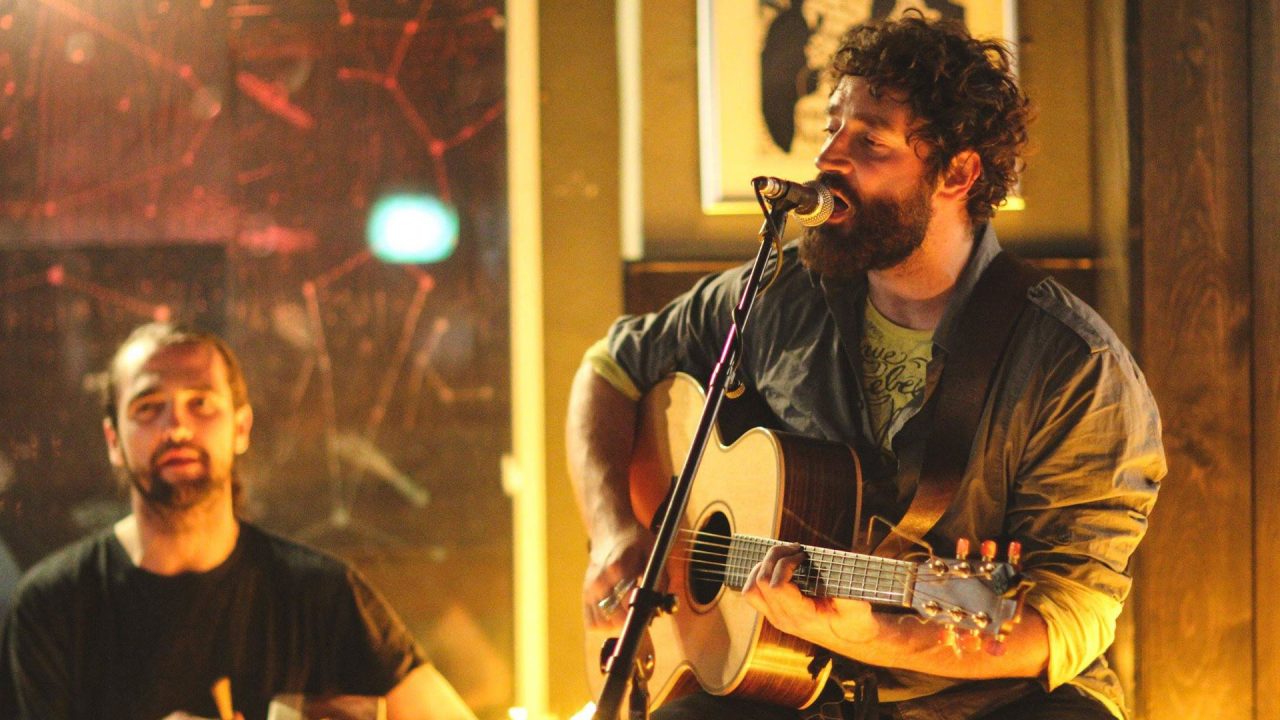 The Dirty Onion
A former spirit warehouse, The Dirty Onion is said to be Belfast's oldest building, with low ceilings supported by exposed wooden beams and original brick walls throughout. An Droichead delivers a varied music programme in the outlet seven nights a week. From open workshops in Bodhrán on Tuesdays to live bluegrass on Thursdays, there is something for participators and spectators alike every night in The Dirty Onion.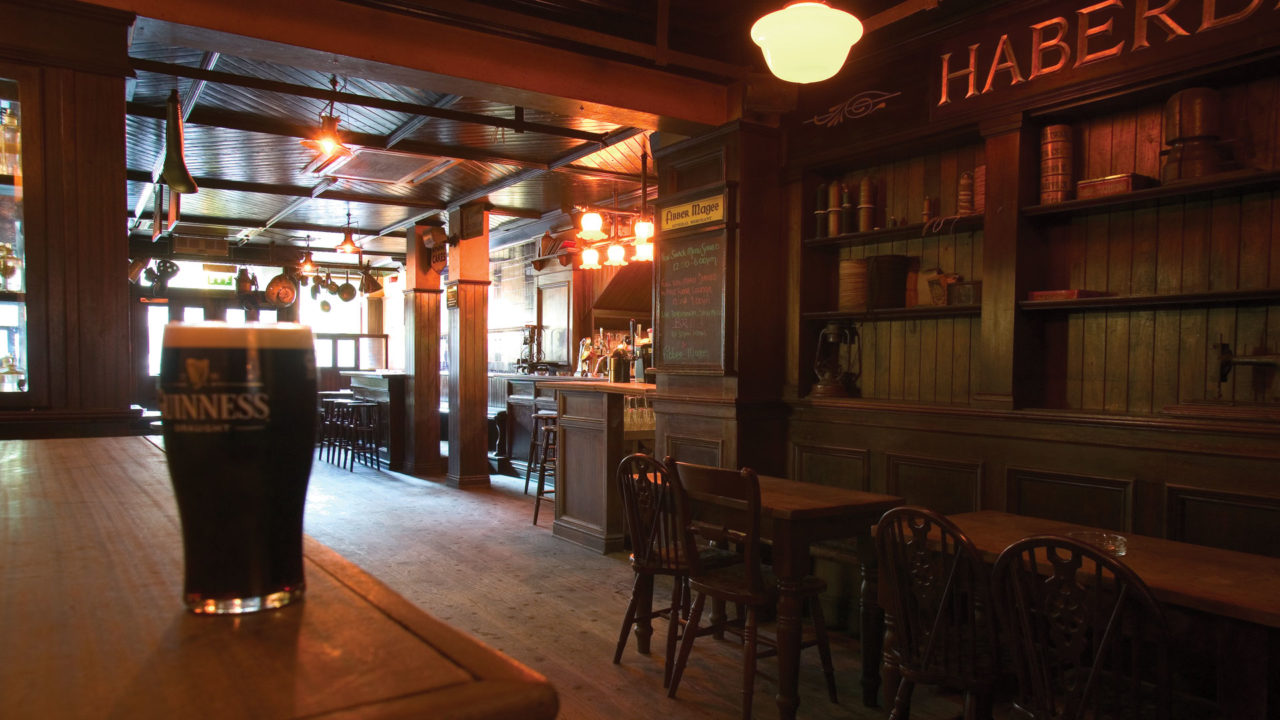 Fibber Magee's
Steeped in Irish tradition and packed to the rafters with little bits of history, Fibber Magee's is the genuine article. Pull up a stool by the open fire and enjoy tunes of traditional musicians, every night of the week, in this snug bar at the back of Robinsons.
Monday – Wednesday: 10pm
Thursday: 10.30pm
Friday: 5pm, 8pm – 10pm & 11pm
Saturday: 3pm – 5pm, 8pm – 10pm & 11pm
Sunday: 5pm and 9.30pm.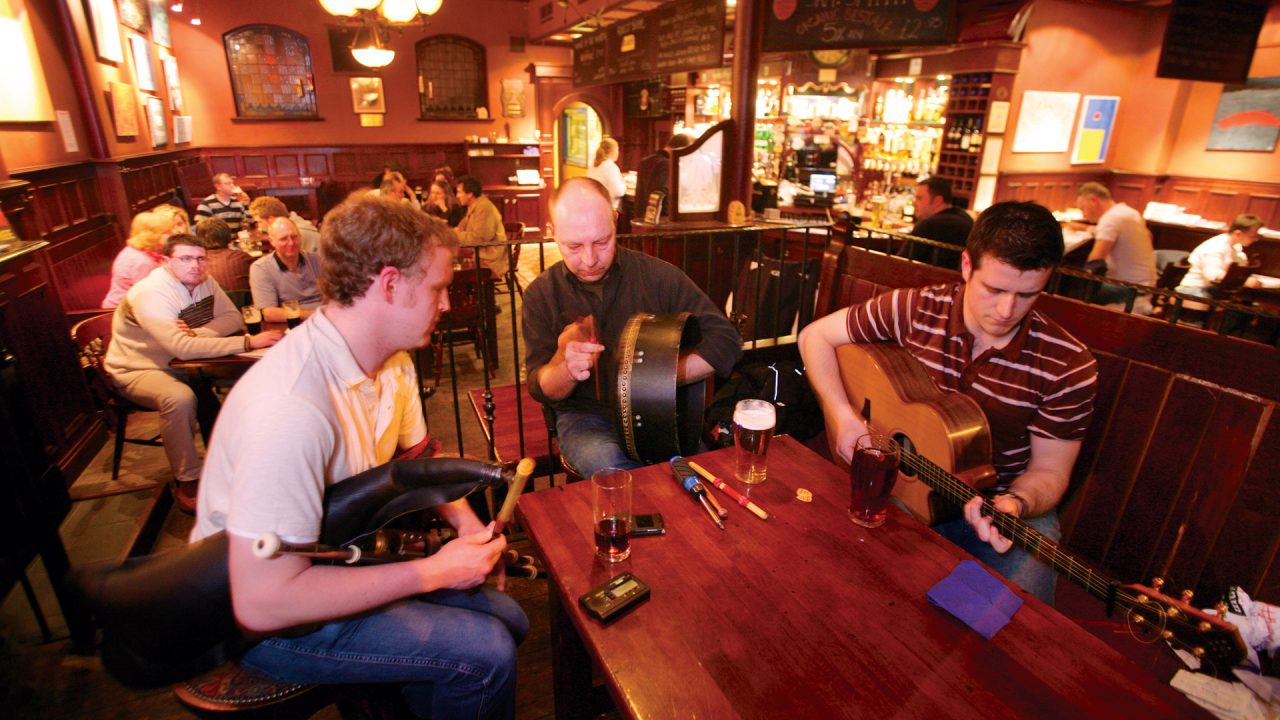 The John Hewitt
The John Hewitt has become a popular venue for quality, live music with a close relationship with the arts in Belfast. The bar being very much traditional in style lent itself well to traditional music sessions, and from there its name was established as a venue for various styles of good, live music.
The full house sign is seen regularly for gigs as diverse as Jazz, Ulster Scots Folk or Cajun and an open mic night on Mondays.
Tuesdays: from 9.30pm
Saturdays: from 5.30pm.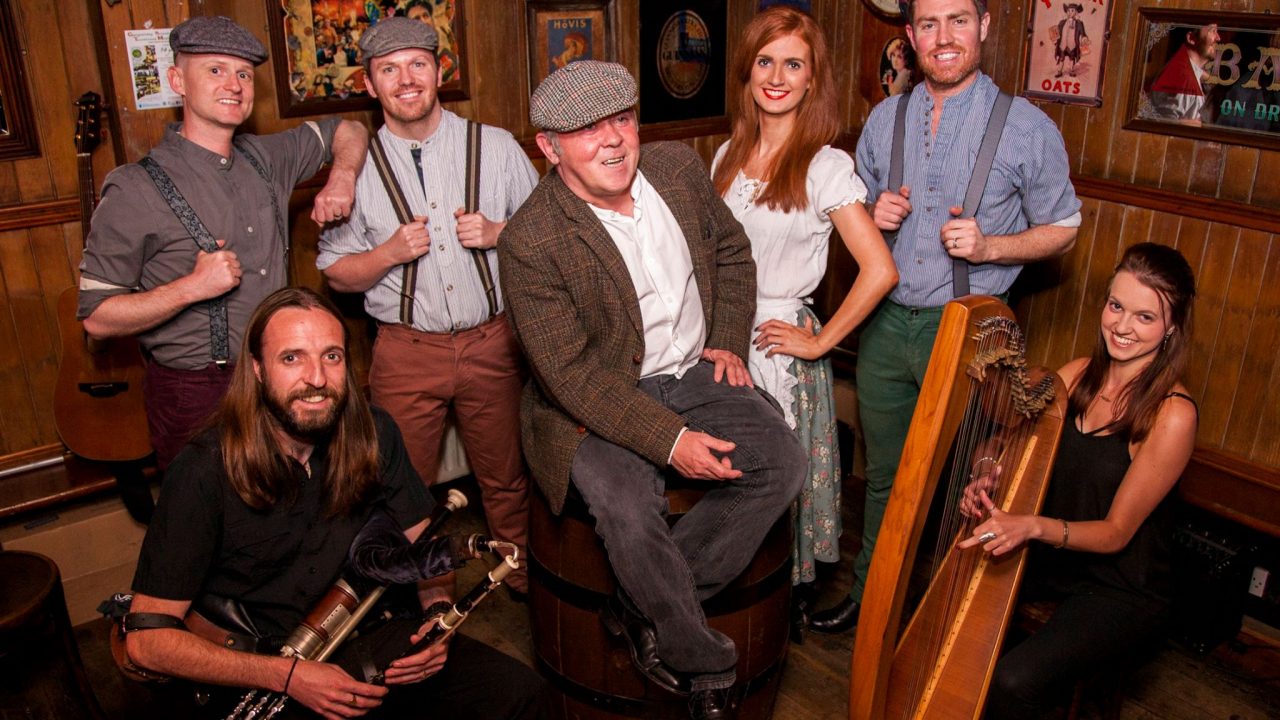 Belfast Pub Experience
Reserve a space on the ultimate pub experience for taking in the culture and craic that Belfast has to offer. Begin with a tasting session of local drinks including whiskey, gin, cider, beer and a local potato based vodka. Irish musicians, dancers and story tellers will regale you with the city's unique story and there will be a live Irish music session to finish. Belfast Pub Experience is run by Belfast Hidden Tours and runs on Friday and Saturday nights.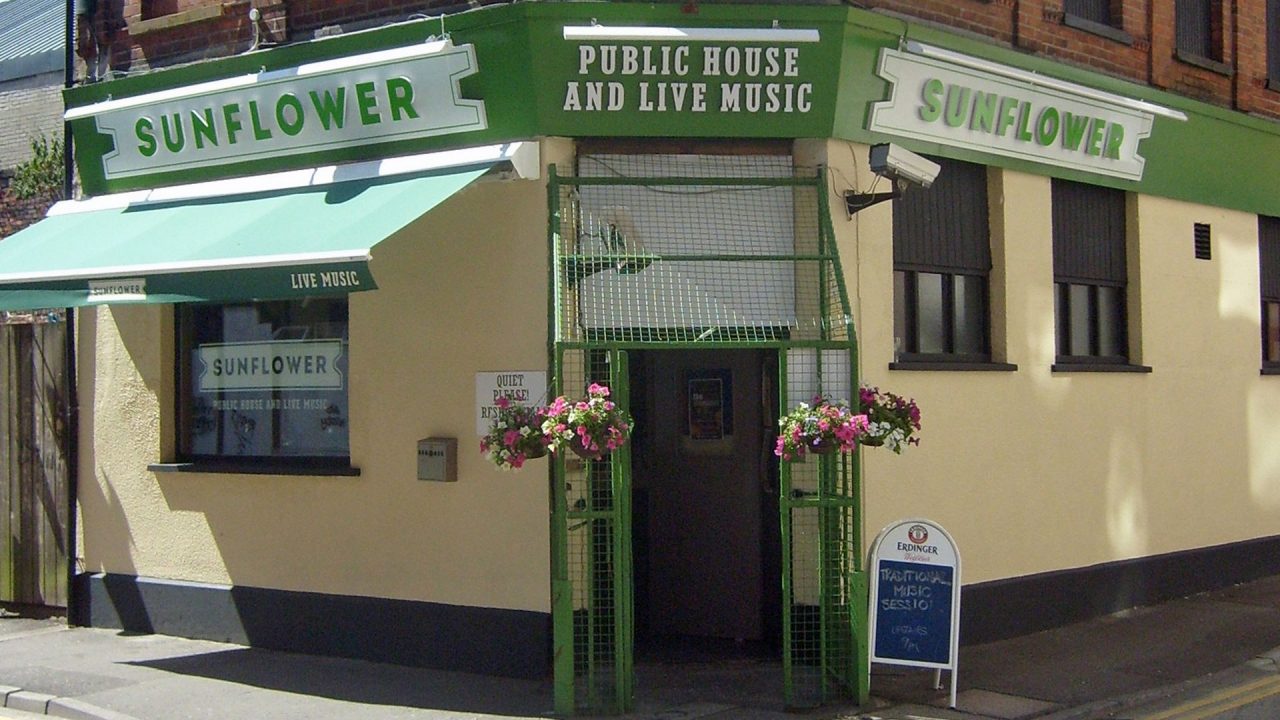 The Sunflower
Visit the Sunflower for a mix of traditional, folk and country music, seven nights a week.
Sunflower is a simple corner pub, instantly recognisable by the security cage on its front door, a relic from 1980s Belfast. Hearty bowls of stew are served on Fridays and Saturdays with fresh wheaten bread, which go hand-in-hand with pints of locally brewed ale from Hilden.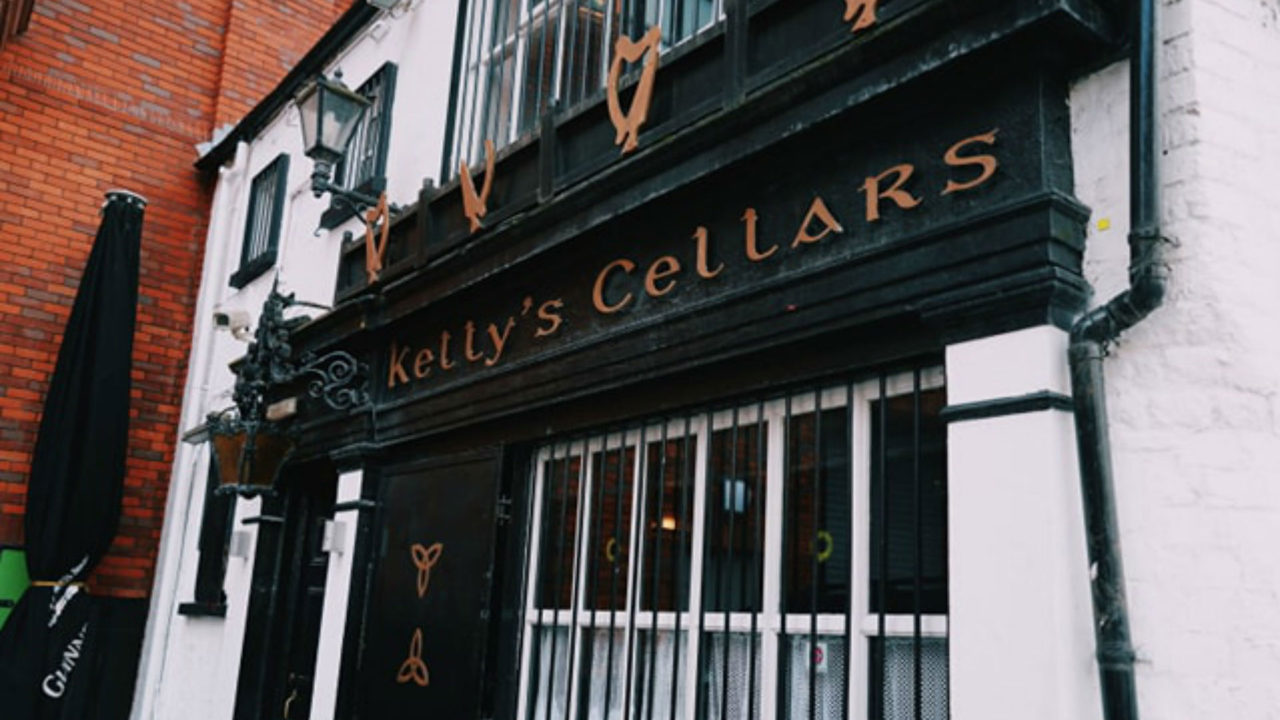 Kelly's Cellars
Kelly's Cellars is one of Belfast's oldest traditional Irish pubs, situated in the heart of the city. Kelly's has a rich musical heritage, and Irish musicians from all over Ireland and beyond often call in for a few tunes in a relaxed atmosphere.
You'll find traditional music sessions at Kelly's Cellars on Tuesdays, Wednesdays and Thursdays from 8.30pm and on Saturdays from 4.30pm. Please note that session times are subject to change.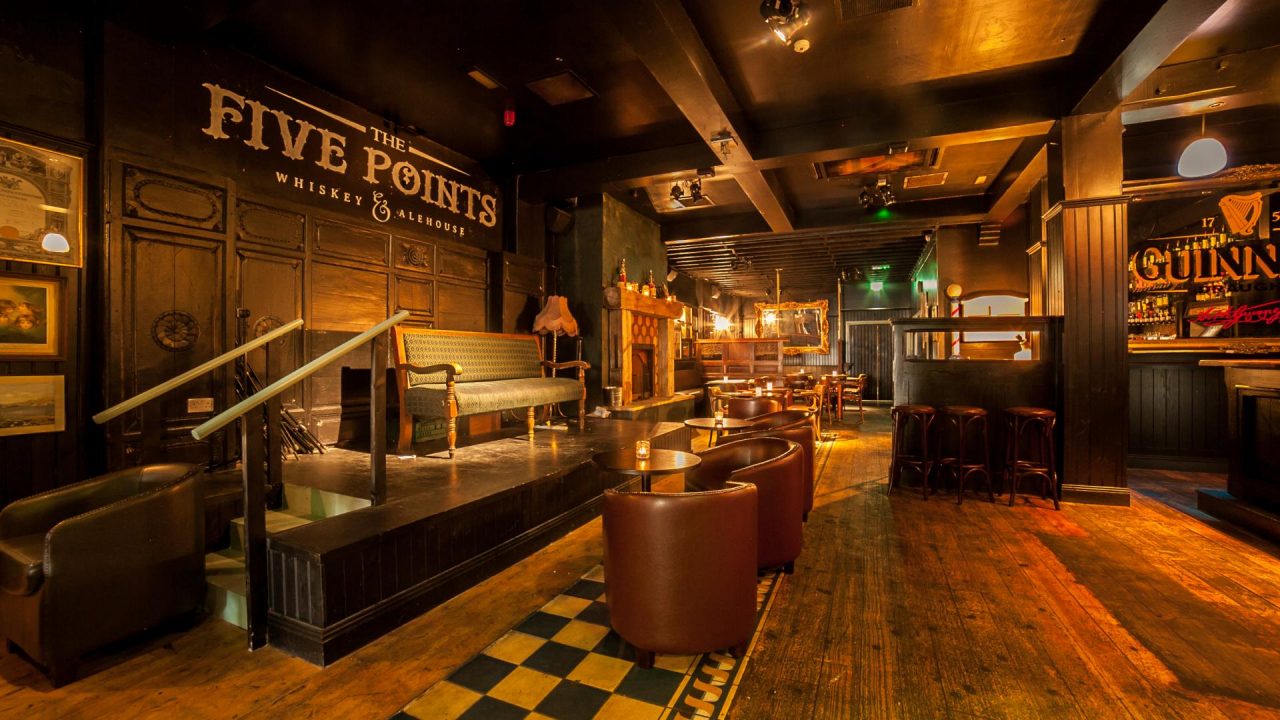 The Five Points
The Five Points Whiskey & Alehouse provides tourists and locals with a truly traditional Irish venue that replicates the cities culture and history. With traditional Irish and folk music 7 nights a week, a wide whiskey selection and great ales, this bar really provides the craic everyone wants to enjoy on their trip to Belfast.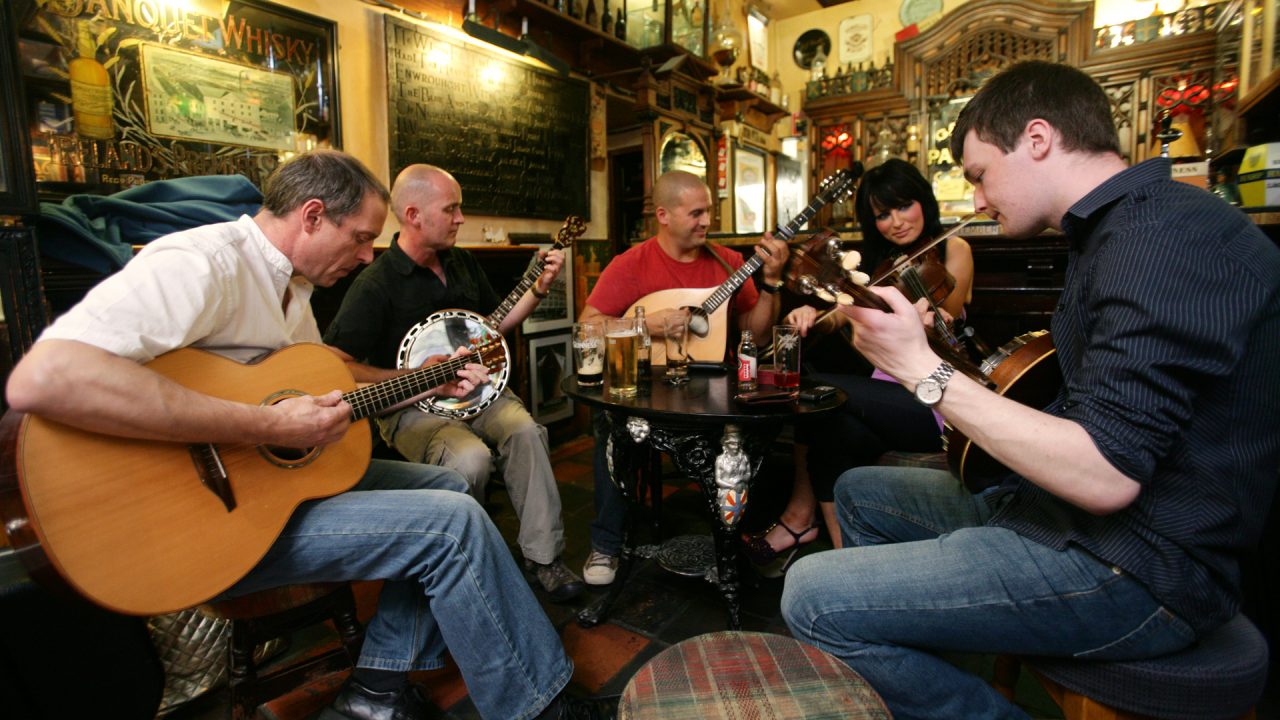 The Duke of York
The Duke of York is a traditional Belfast bar crammed with original mirrors and memorabilia, boasting cold beer, great Guinness and the largest selection of Irish whiskeys in Ireland.
The venue where internationally-acclaimed Northern Irish band Snow Patrol played their first gig in 1998, it also hosts traditional music sessions from Tuesdays to Saturdays from 10pm and on Sundays from 5pm – 8pm.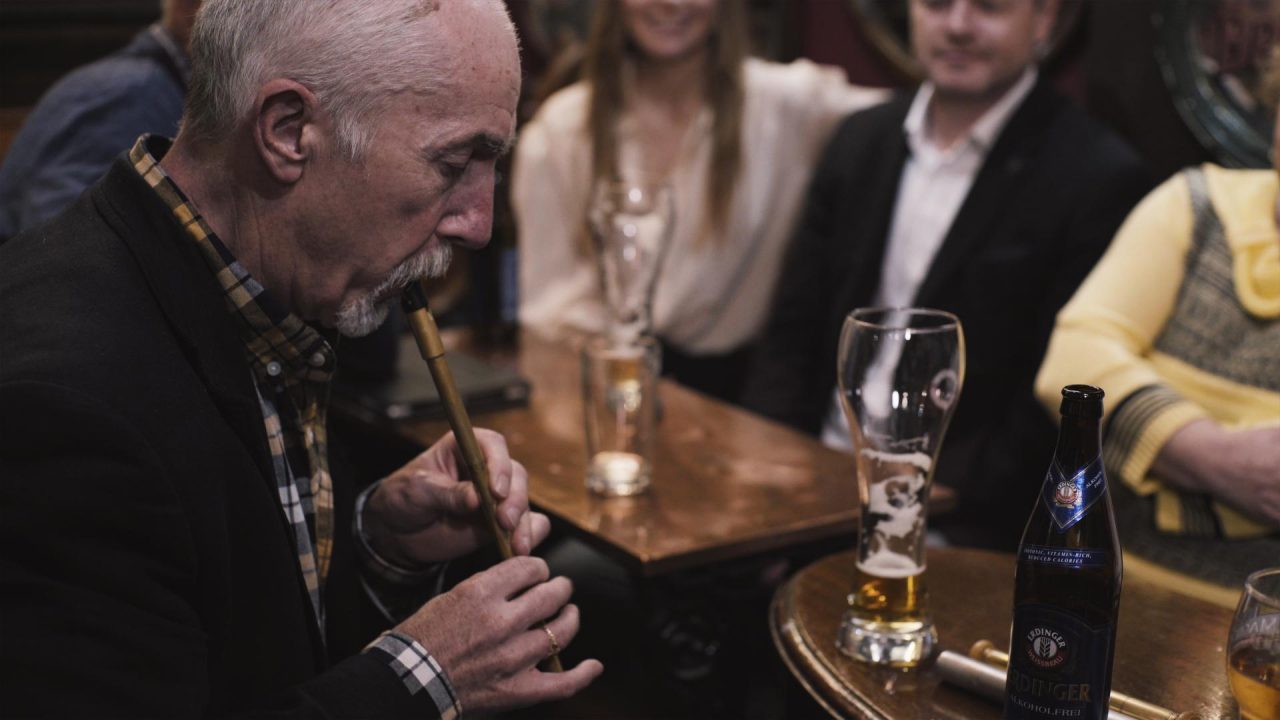 Belfast Traditional Music Trail
The Belfast Traditional Music Trail is a unique way to experience Irish music. With two professional musicians as your guides, walk through cobbled alleyways, past famous landmarks and on to private bars in some of the city's oldest buildings. At each of the three stops you will be treated to a performance of traditional tunes, songs and stories, all of which make up your own personal 'session'. Enjoy a local beer, cider, whiskey or Guinness while learning about the instruments, language, customs and history that make up Ireland's vibrant musical tradition.