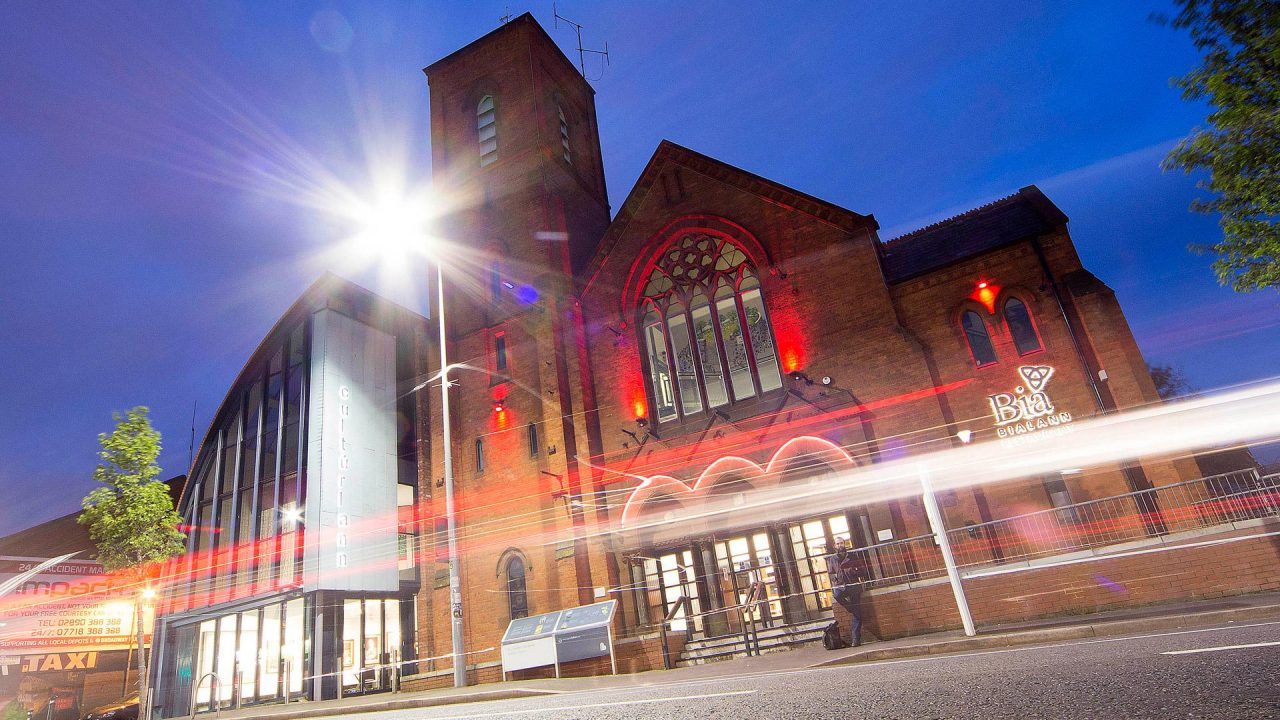 The Belfast Gaeltacht Experience
Our Gaeltacht Experience is perfect for groups of 25 or more as we give you a taste of life in the Gaeltacht Quarter of Belfast. We provide a 3 course meal with live music throughout, a brief talk on the history of An Chultúrlann and the Gaeltacht Quarter, an Irish Language taster session, followed by a lively Céilí with our Bean an Tí, Máire Uí Bhruadar.
Contact oifigfailte@culturlann.ie for more information.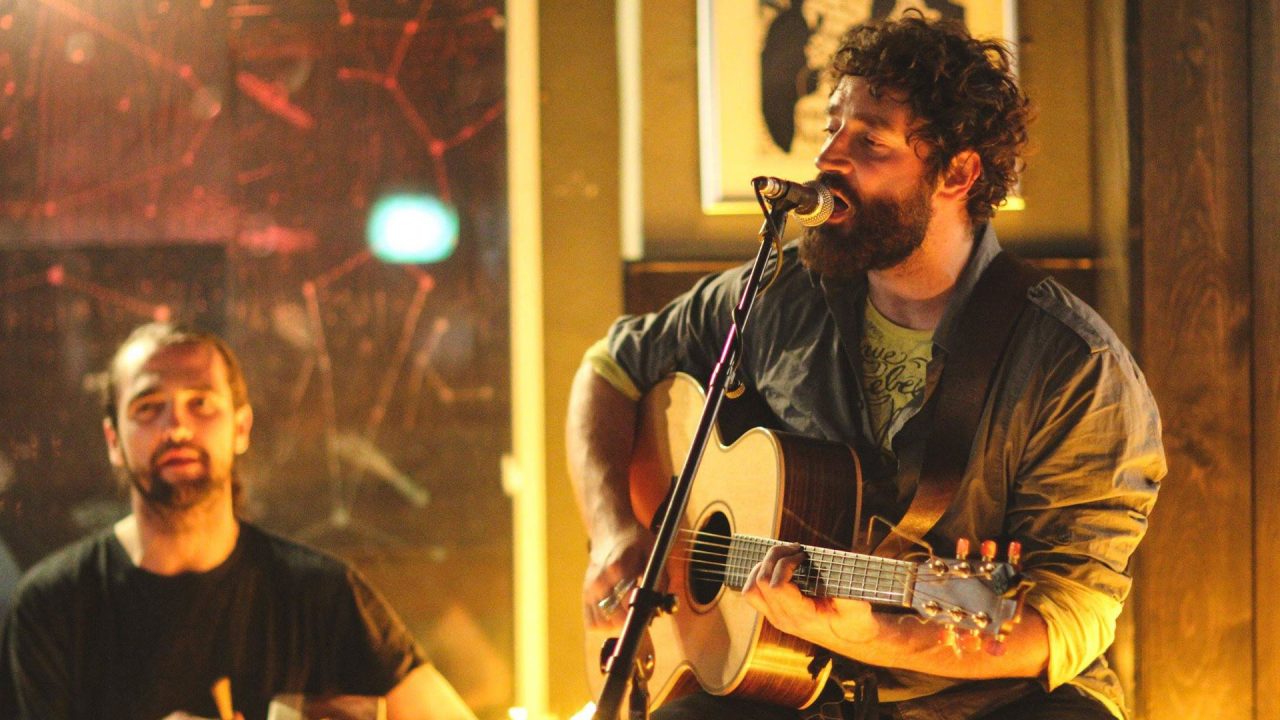 The Dirty Onion
A former spirit warehouse, The Dirty Onion is said to be Belfast's oldest building, with low ceilings supported by exposed wooden beams and original brick walls throughout. The Dirty Onion offer entertainment 7 nights a week, with a strong focus on contemporary live bands and acoustic acts… Oh, and it is also free entry every night!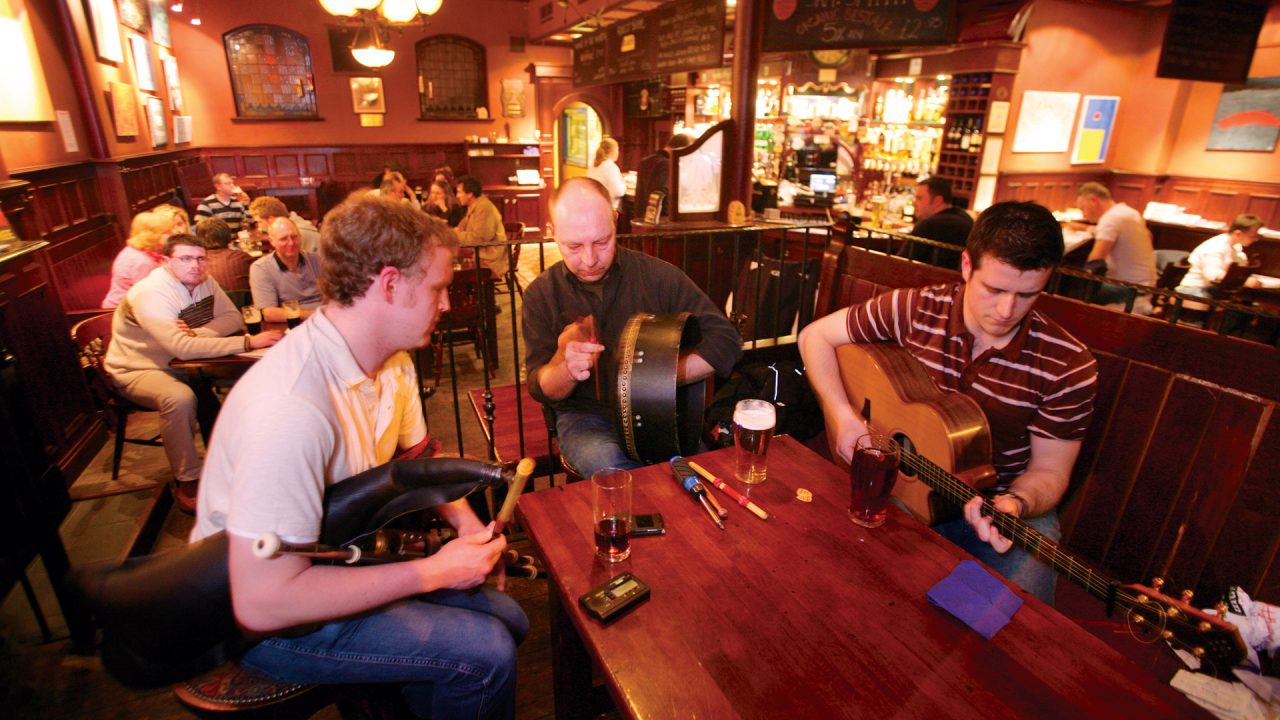 The John Hewitt Bar
The John Hewitt has become a popular venue for quality, live music with a close relationship with the arts in Belfast. The bar being very much traditional in style lent itself well to traditional music sessions, and from there its name was established as a venue for various styles of good, live music.
The John Hewitt Afternoon Session on a Saturday has been playing since the bar opened their doors in 1999. A session that you wouldn't want to miss, full of the finest Traditional Irish music.
The John Hewitt Bar bring you LIVE Entertainment, at Least 6 Nights per Week. Admission FREE.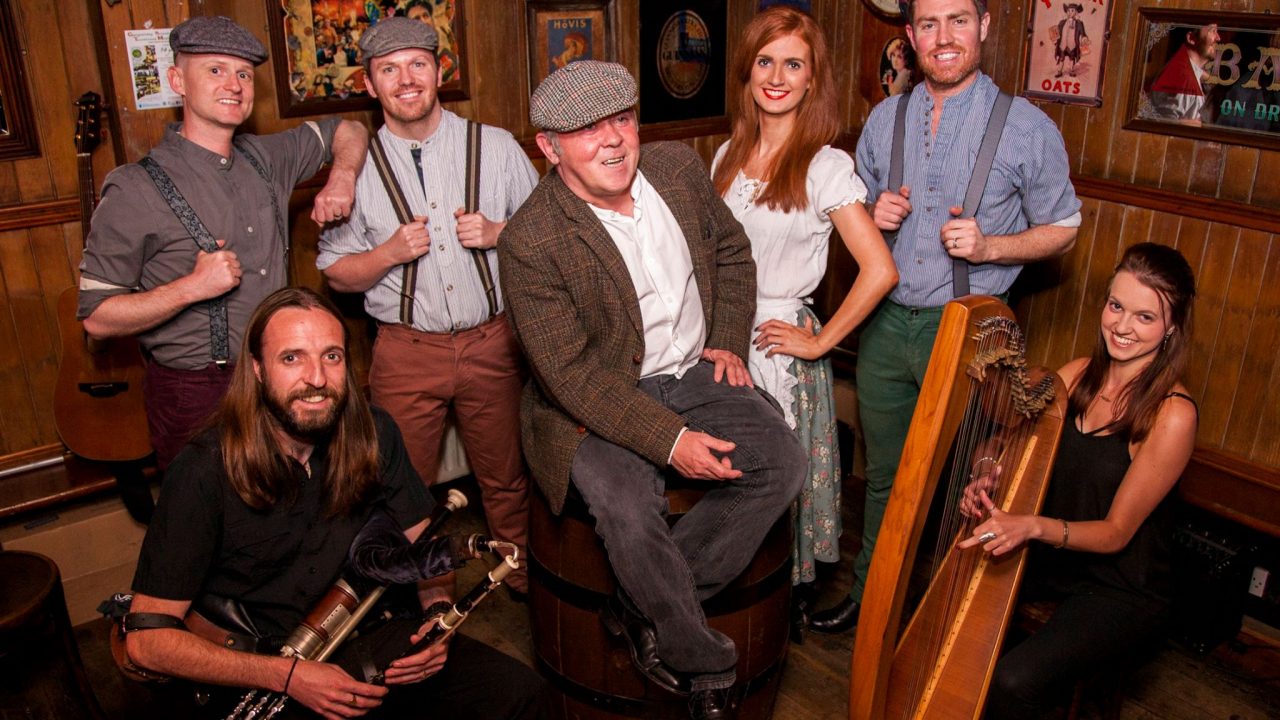 Belfast Pub Experience
Reserve a space on the ultimate pub experience for taking in the culture and craic that Belfast has to offer. Begin with a tasting session of local drinks including whiskey, gin, cider, beer and a local potato based vodka. Irish musicians, dancers and story tellers will regale you with the city's unique story and there will be a live Irish music session to finish. Belfast Pub Experience is run by Belfast Hidden Tours and runs on Friday and Saturday nights.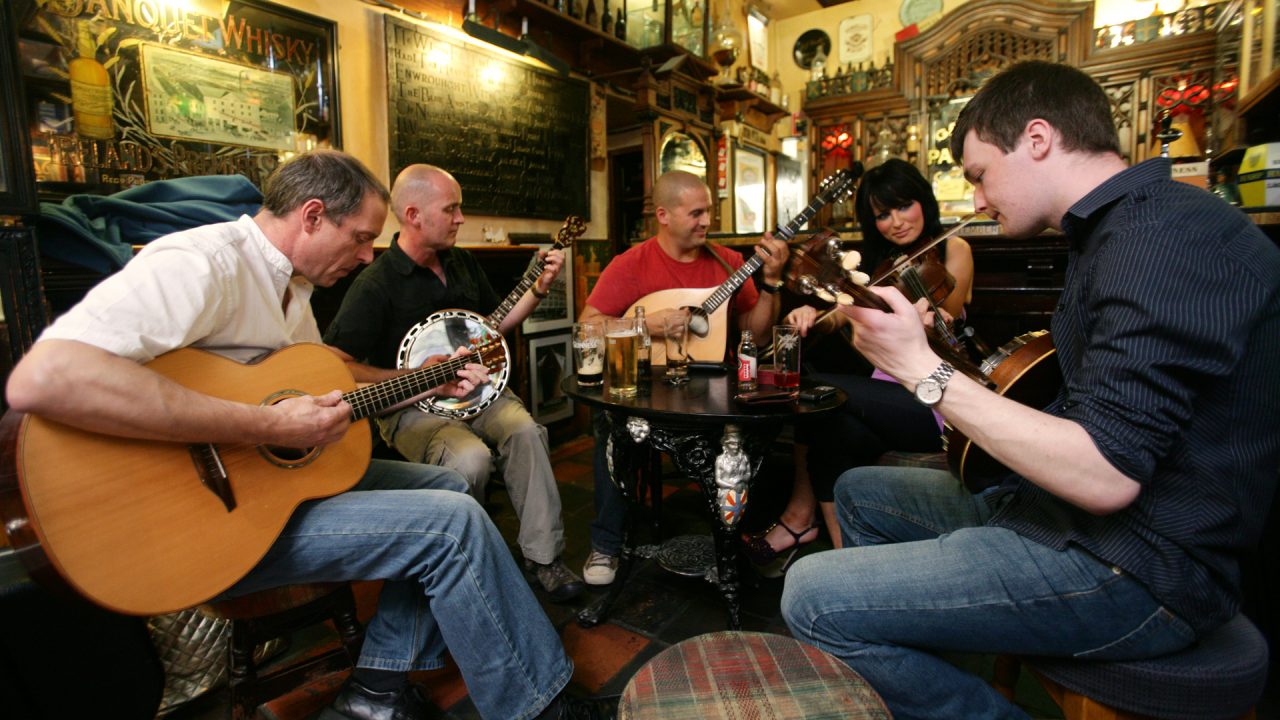 The Duke of York
The Duke of York is a traditional Belfast bar crammed with original mirrors and memorabilia, boasting cold beer, great Guinness and the largest selection of Irish whiskeys in Ireland.
The venue where internationally-acclaimed Northern Irish band Snow Patrol played their first gig in 1998, it also hosts traditional music sessions on a Saturday.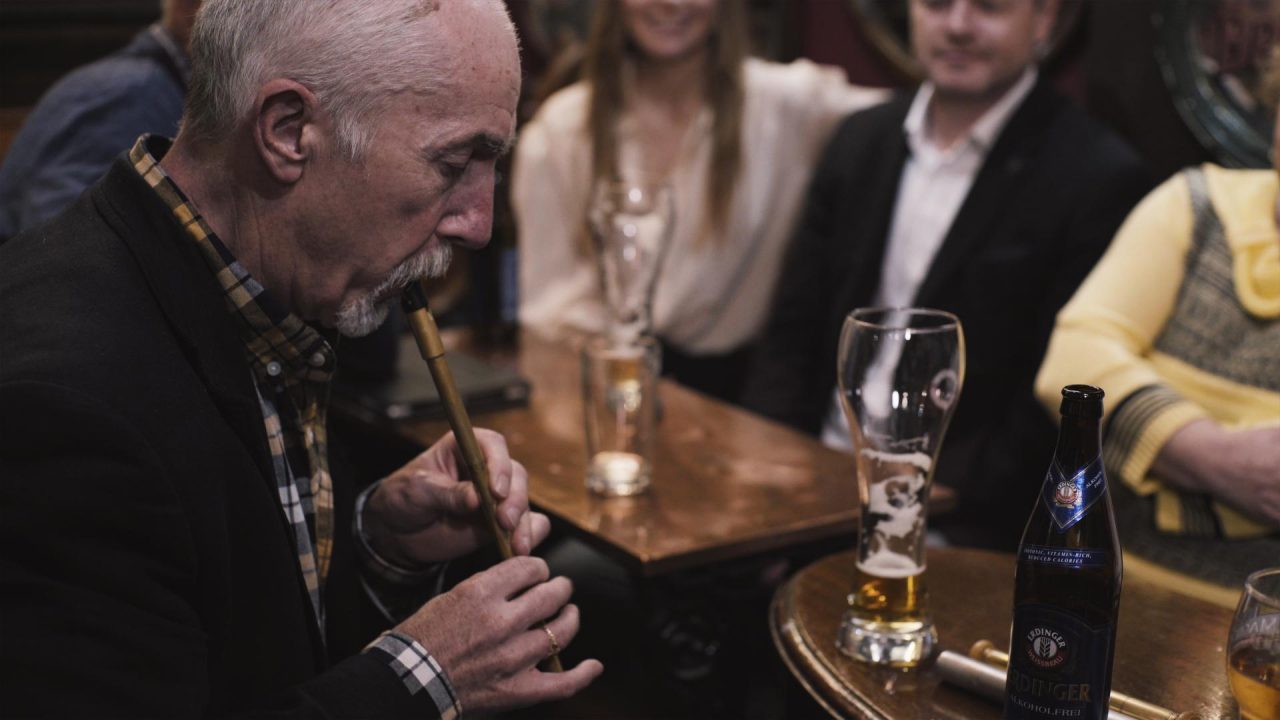 Belfast Traditional Music Trail
The Belfast Traditional Music Trail is a unique way to experience Irish music. With two professional musicians as your guides, walk through cobbled alleyways, past famous landmarks and on to private bars in some of the city's oldest buildings. At each of the three stops you will be treated to a performance of traditional tunes, songs and stories, all of which make up your own personal 'session'. Enjoy a local beer, cider, whiskey or Guinness while learning about the instruments, language, customs and history that make up Ireland's vibrant musical tradition.