Ulster American Folk Park
54.596423
-5.929466
Description
Journey back in time and discover the stories of Irish emigration to the New World in the 18th and 19th centuries
Explore rural Ulster and the American frontier as you walk in the footsteps of bold migrants who set sail for the New World. Learn about the lives left behind, the hardships endured on the journey and the pioneering spirit that led to new lives in a new world. Wander the pathways of rural Ulster and meet historical characters nestled in welcoming farmhouses as you hear about their lives in Ireland. Board the Brig Union ship and experience the cramped quarters where hundreds of people lived during the Atlantic crossing. Emerge in the New World and find out how Ulster peoples emigration had an impact throughout North America.
They recommend you give yourself between 2 and 3 hours to explore all that the museum has to offer, including the 'Bad Bridget' exhibition that shines a light on the heart-wrenching tales of women who emigrated from 1838 to 1918.
They advise visitors to please pre-book tickets in advance of your visit. Please note, the café is currently closed until further notice, however there are picnic benches throughout the park and an indoor seating area for those who would like to bring a packed lunch.
Find out what's on at Ulster American Folk Park, how to get there and what to expect from your visit at
www.ulsteramericanfolkpark.org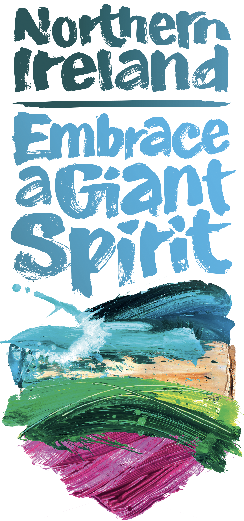 Top Reasons To Visit
Immerse yourself in the stories of Ulster emigration
Visit authentic exhibit buildings and thatched cottages
Explore the tales of Irish women who emigrated from 1838 to 1918
Discover special events across all the seasons
Meet historical characters and listen to their stories of emigration
Admission

Adult: £9.90
Senior: £7.70
Student (with valid ID): £7.70
Child (5 to 17): £6.05

Child (under 5): Free

Family 1+3 (1 adult & up to 3 children): £5.23 per person

Family 2+3 (2 adults & up to 3 children): £5.50 per person

Carers (with valid ID): Free

Accessibility: Free

Members: Free
Attractions

Titanic Belfast is the world's largest Titanic visitor experience and a must-see on any visit to Belfast and…

Find Out More

See & Do

The historic Linen Quarter is rapidly becoming one of the most vibrant, must visit areas of the city,…

Find Out More

Attractions

Located in Portaferry on the shores of Strangford Lough, you can enjoy a diver's view of marine life…

Find Out More

Attractions

Let your imagination run riot among the unusual plants, colours, sculptures and magical features of Rowallane Garden.

Find Out More

Attractions

The Public Record Office of Northern Ireland (PRONI) is the official archive for public records in Northern Ireland.

Find Out More

Attractions

Castle Espie's tranquil setting offers the best views of Strangford Lough, County Down and is home to Ireland's…

Find Out More

Attractions

Armagh – a city that has a unique sense of place with a significance and influence felt across…

Find Out More

See & Do

Explore Ulster's history of transport, social change and spirit of innovation at Ulster Transport Museum.

Find Out More