Looking for the best place for a Guinness? Belfast has a thriving traditional pub scene, and with it comes a host of places where you'll find a top quality pint of Ireland's favourite drink.
An expertly-poured pint of Guinness is as much a part of the Belfast experience as our world-class attractions, live music and warm hospitality. Though it might find its home in Dublin, Guinness is as popular in Belfast and Northern Ireland as it is across the rest of the island.
The famous stout is brewed in 49 countries, including the Republic of Ireland, which many claim is what gives it a superior taste here on the Emerald Isle compared to anywhere else.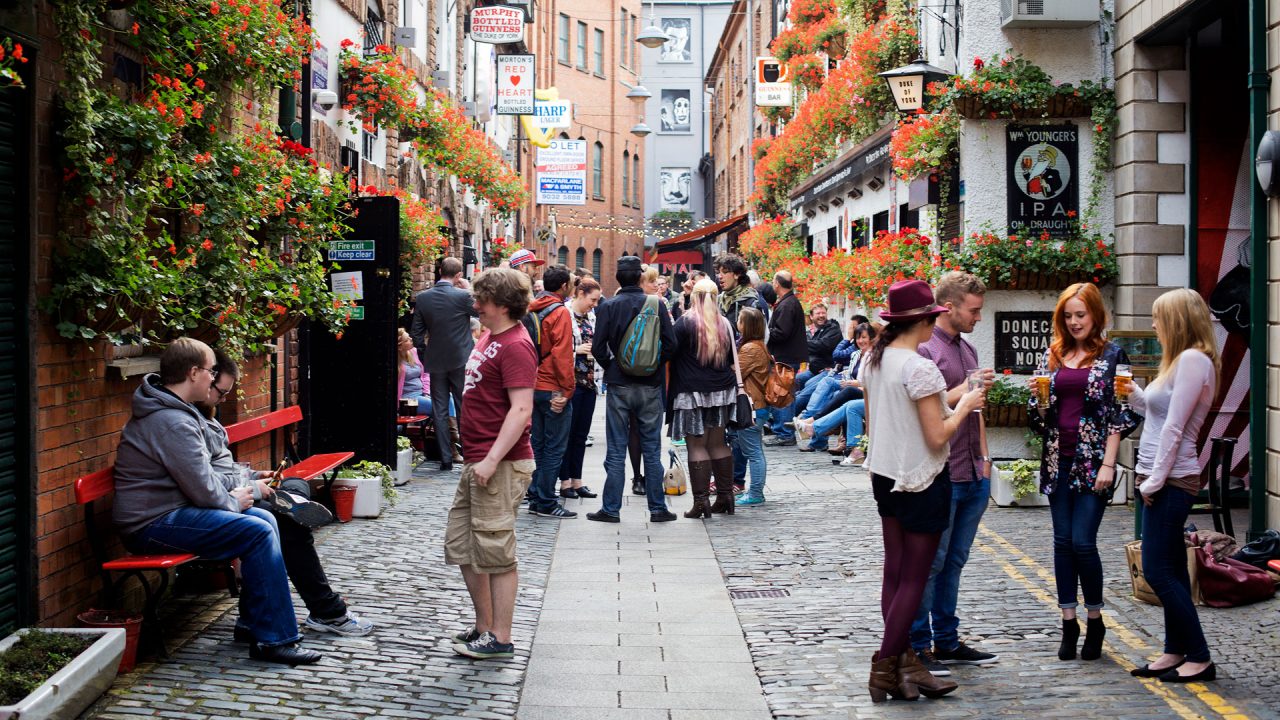 Duke of York
The Duke of York is a must visit. Popular with tourists and locals alike, this traditional pub is filled with mirrors, memorabilia and lots of history. Get yourself a pint of Guinness and find a cosy corner or perch on a bench in the cobbled street outside, which is adorned with picturesque fairy lights and street art.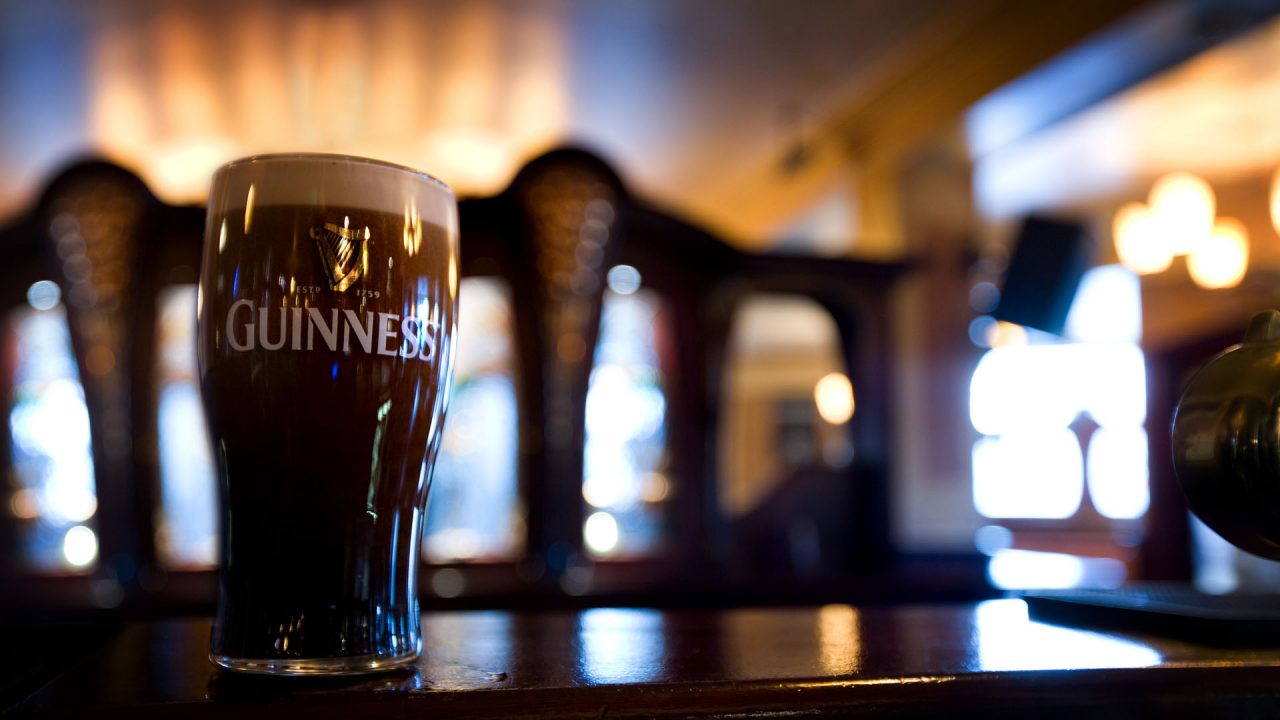 The Errigle Inn
Located on Ormeau Road, a popular pocket in south Belfast, the Errigle Inn is a popular spot for locals. With five bars, a beer garden and live sports screenings there are plenty of reasons to pay the Errigle a visit, not to mention its wide range of beers on tap and knack for a perfect pint of Guinness.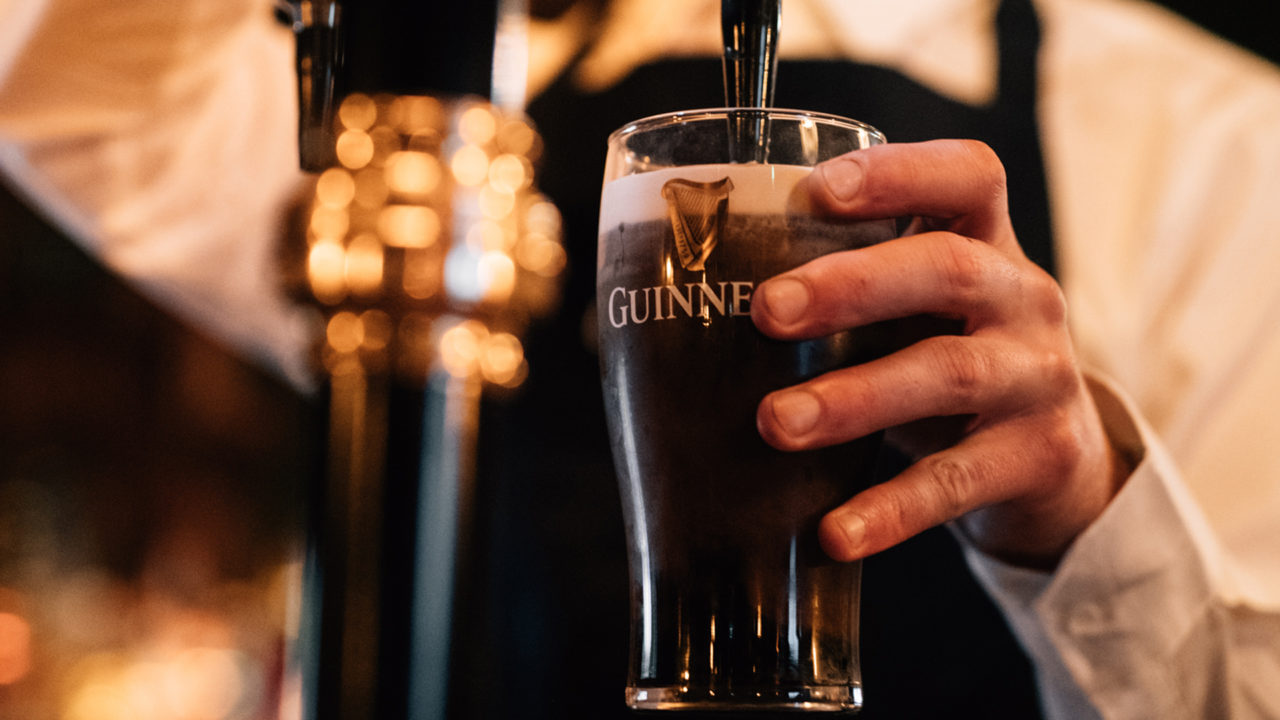 Whites Tavern & Garden
Whites Tavern and Garden was established back in 1630 making one of the oldest taverns in Belfast. Refurbished in 2019 it's been re-born with the history at heart, and is a great place to eat, socialise and have a Guinness how it should be!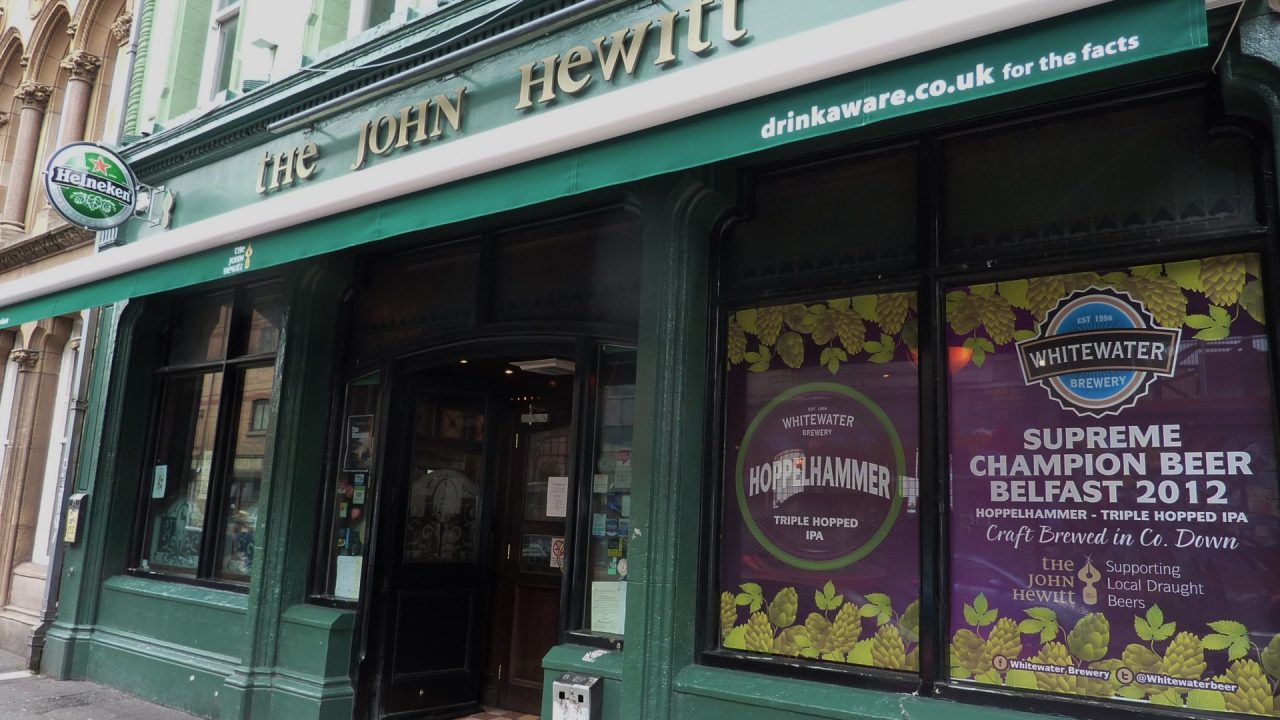 John Hewitt
The John Hewitt is known for its live music sessions, which range from traditional Irish music to jazz, folk and cajun. Call in for a taste of Belfast's trad scene and, of course, a delicious pint of Guinness. Located in the heart of Belfast's lively Cathedral Quarter you're guaranteed a warm welcome.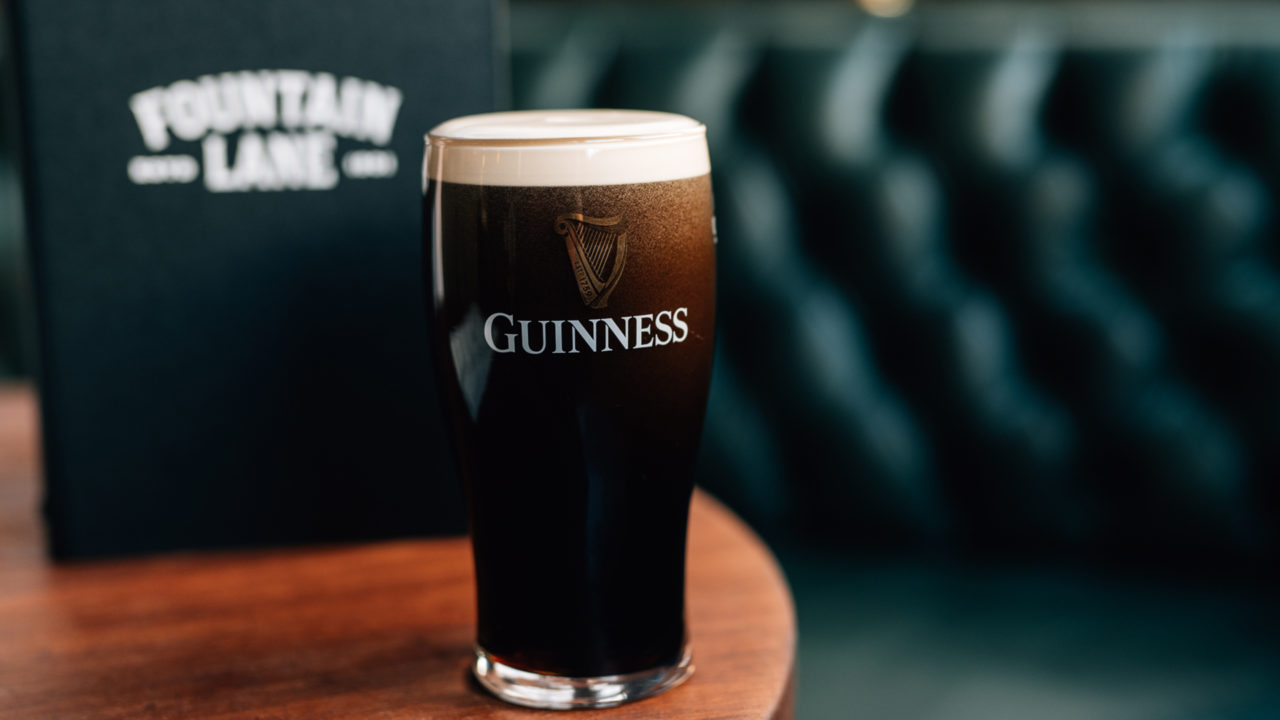 Fountain Lane
Fountain Lane has been feeding and watering Belfast since 1901. They strive to develop and capture the essence of Fountain Lane through tasty pub food, live traditional music, great Belfast history and craic all in the heart of Belfast city centre. Fountain Lane's classic Irish décor pairs well with a skillfully poured pint of Guinness and live sports on the big screens.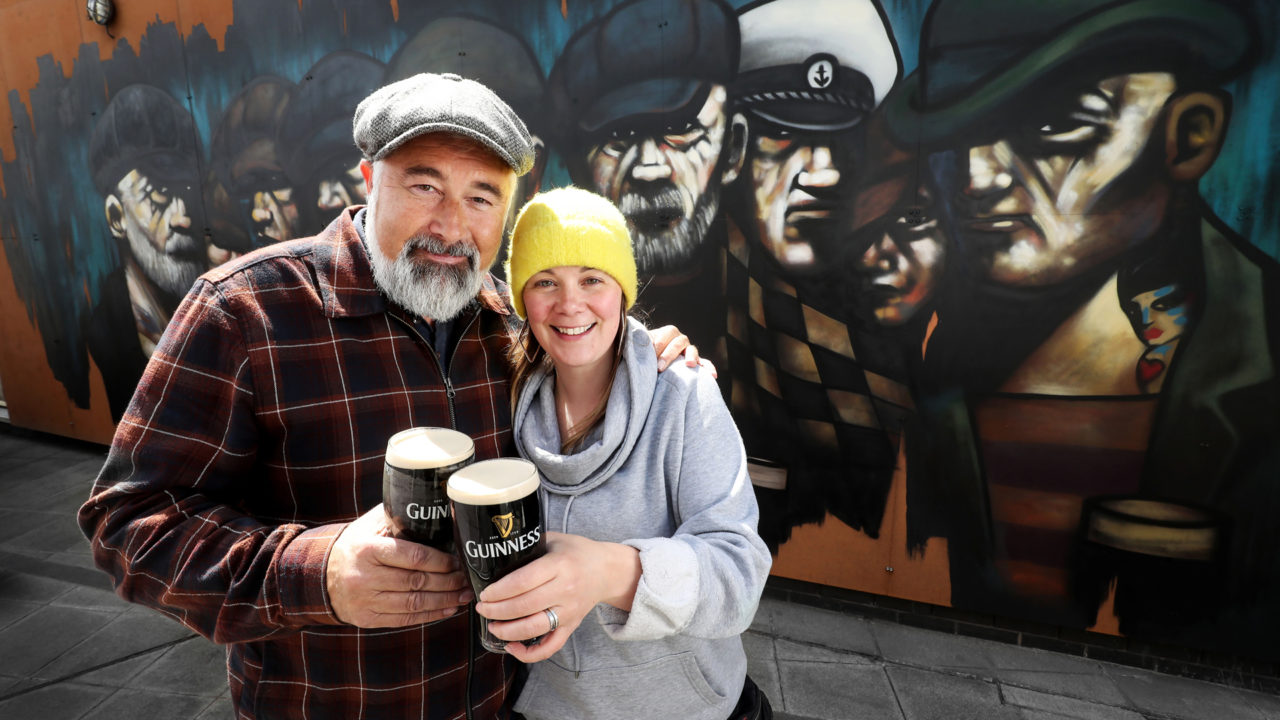 Hickson's Point
Located on the plaza outside Titanic Belfast, Hickson's Point serves up the spirit of the shipyard with traditional music, entertainment, heritage décor and locally produced food and is open seasonally, April to October. Hickson's Point is also dog-friendly, so you can enjoy a pint with your best friend by your side.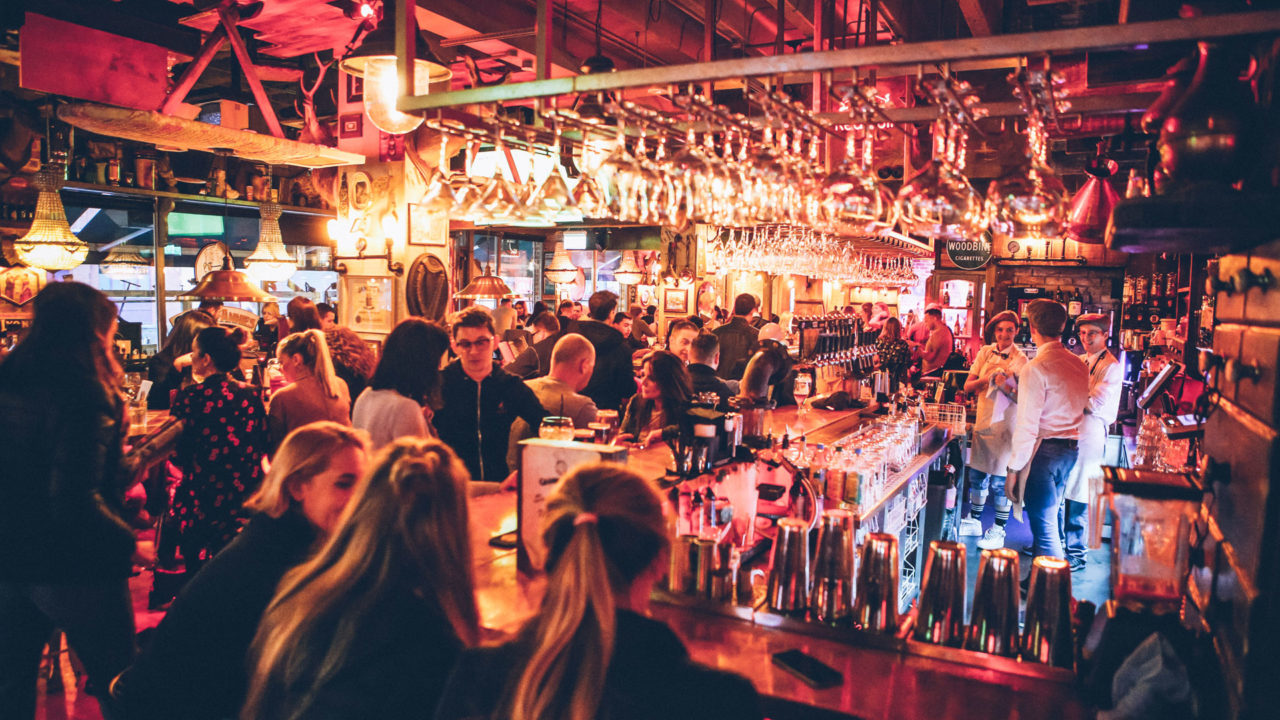 Granny Annies
Oozing rustic charm, 'home' to traditional and modern live music, and just five minutes' walk from Belfast City Hall; Granny Annies is the perfect venue for a pint of Guinness. If you fancy a bite to eat alongside your pint, discover the tantalising gastro menus, which features fresh local produce sourced throughout the island of Ireland.