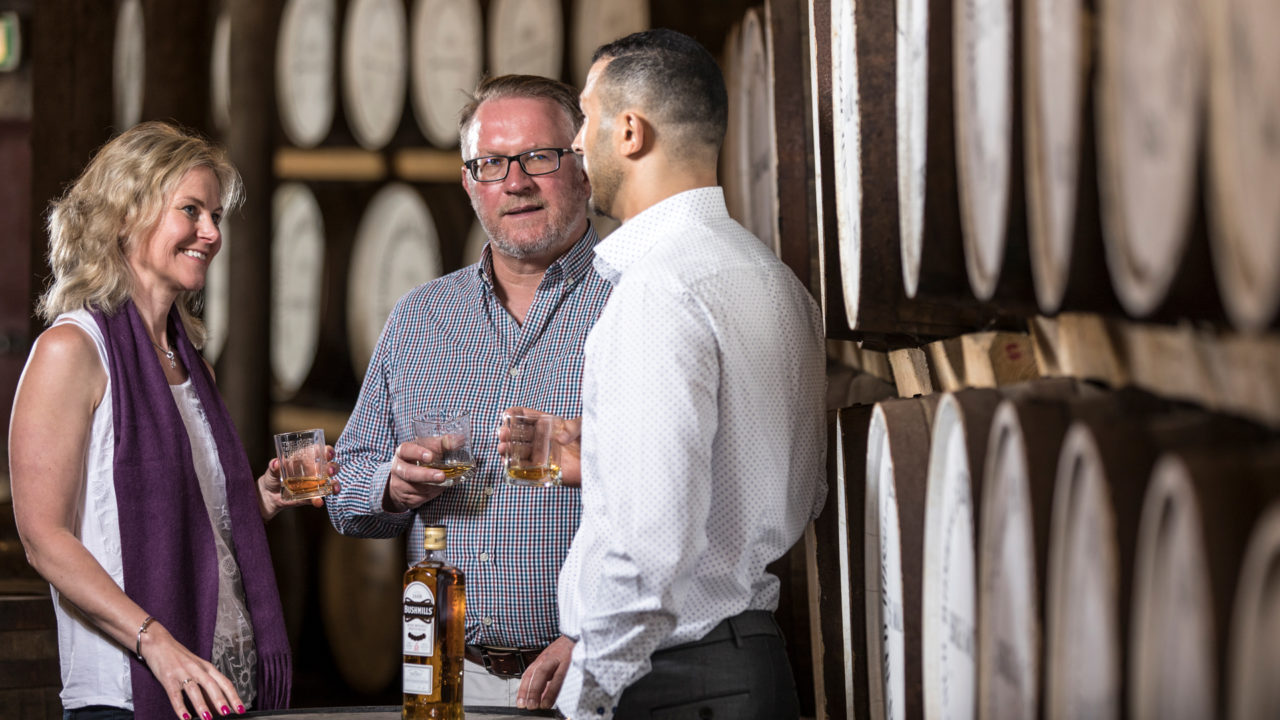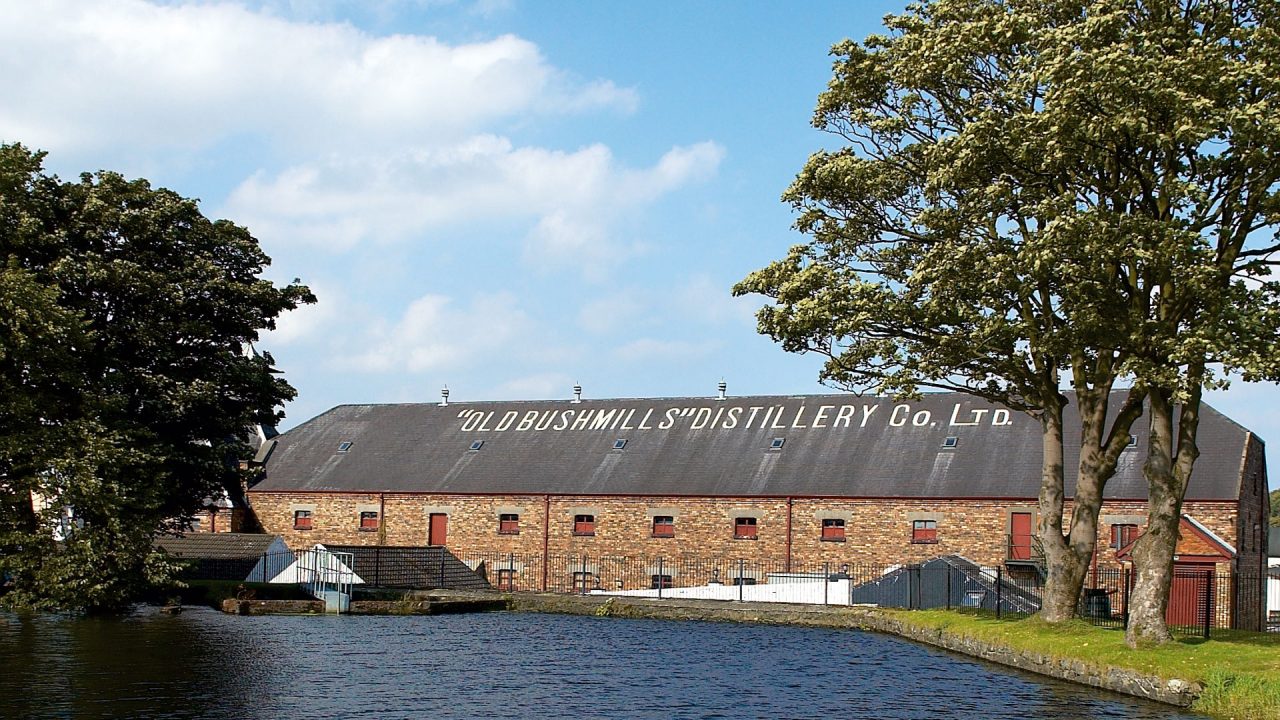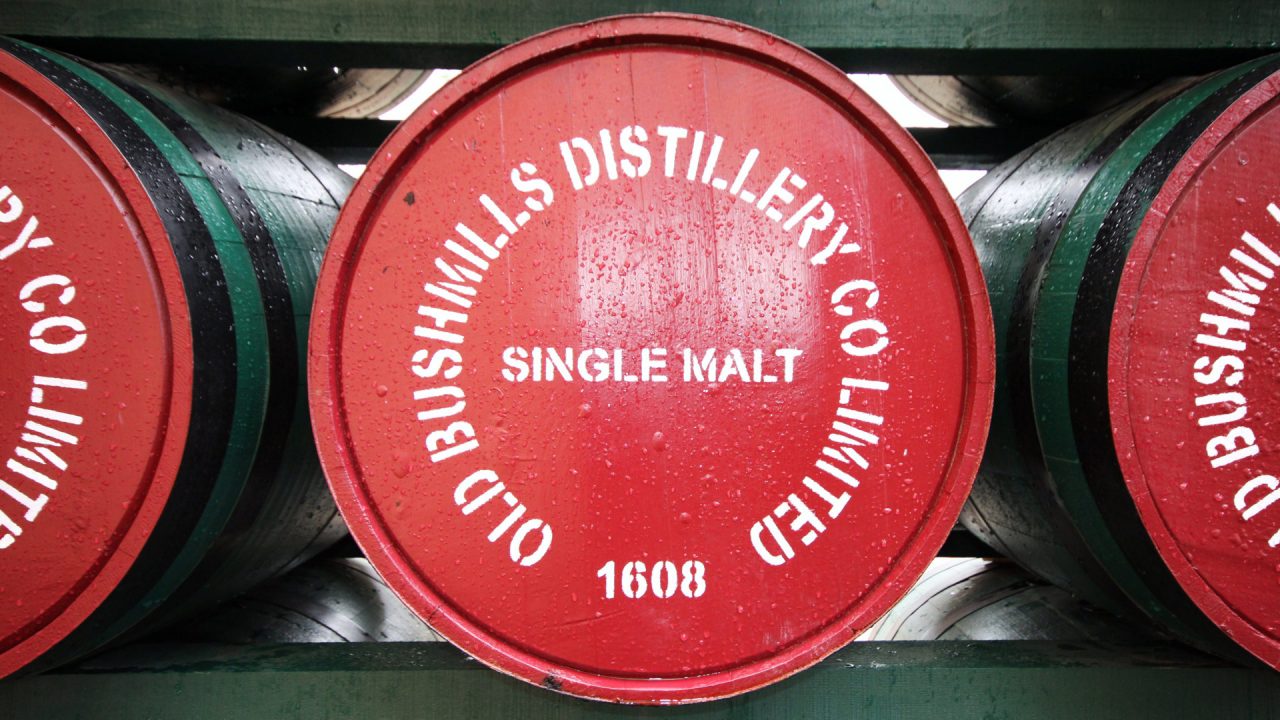 Old Bushmills Distillery
Bushmills Irish Whiskey is made at Ireland's oldest working distillery, in the quaint village of Bushmills on the Causeway Coast. Take a guided tour to discover the trade secrets developed over 400 years of distilling and learn about the philosophy of crafting small batches to make perfectly smooth Irish whiskey. Finish off with a tasting session to enjoy some of Bushmills' famous whiskey for yourself.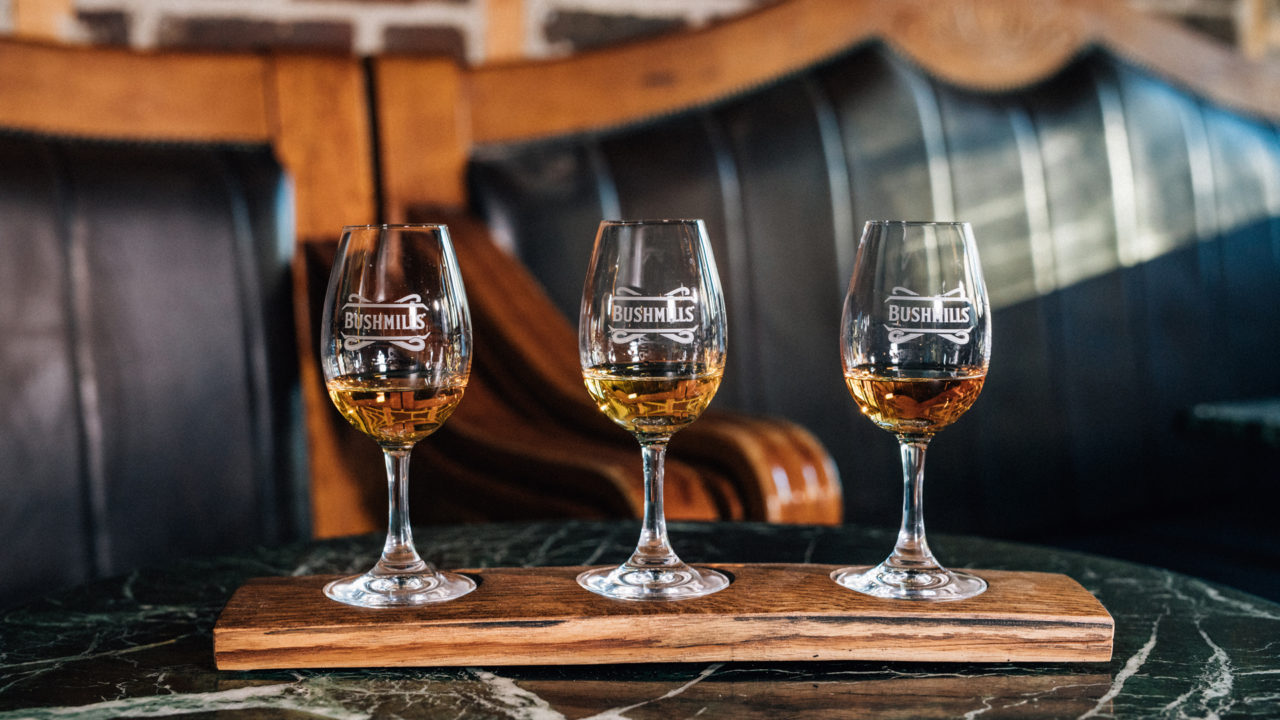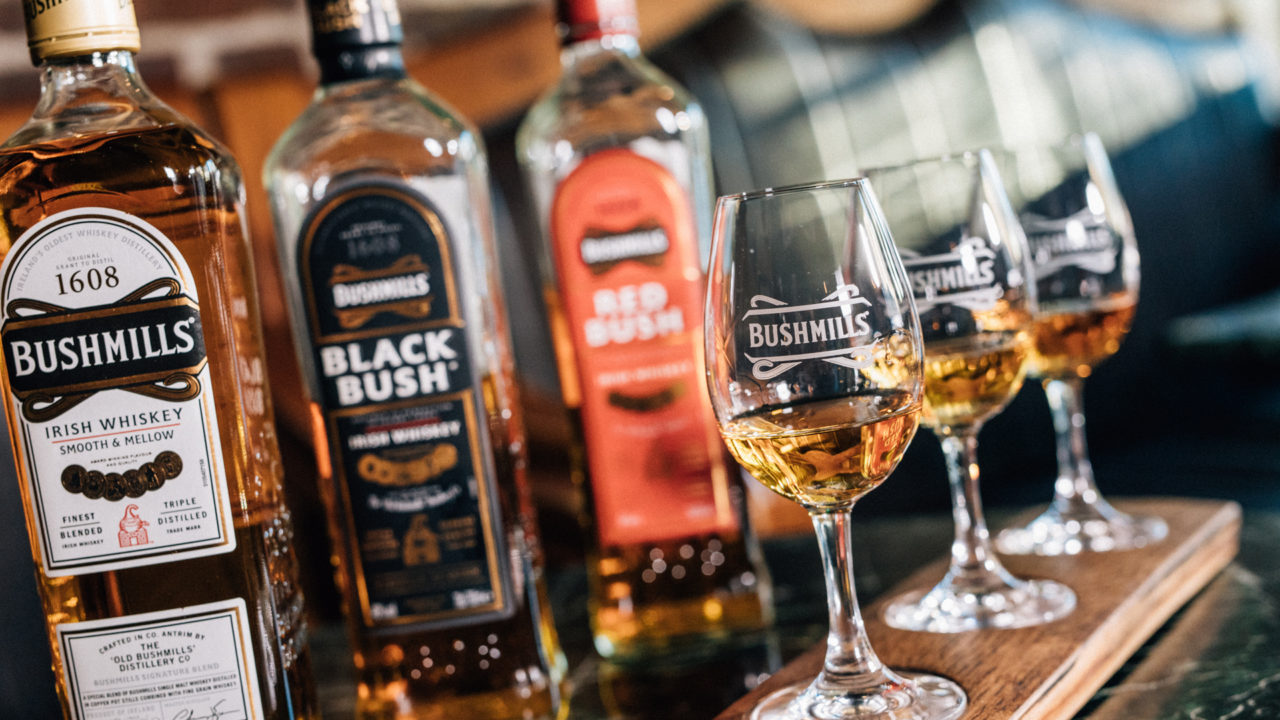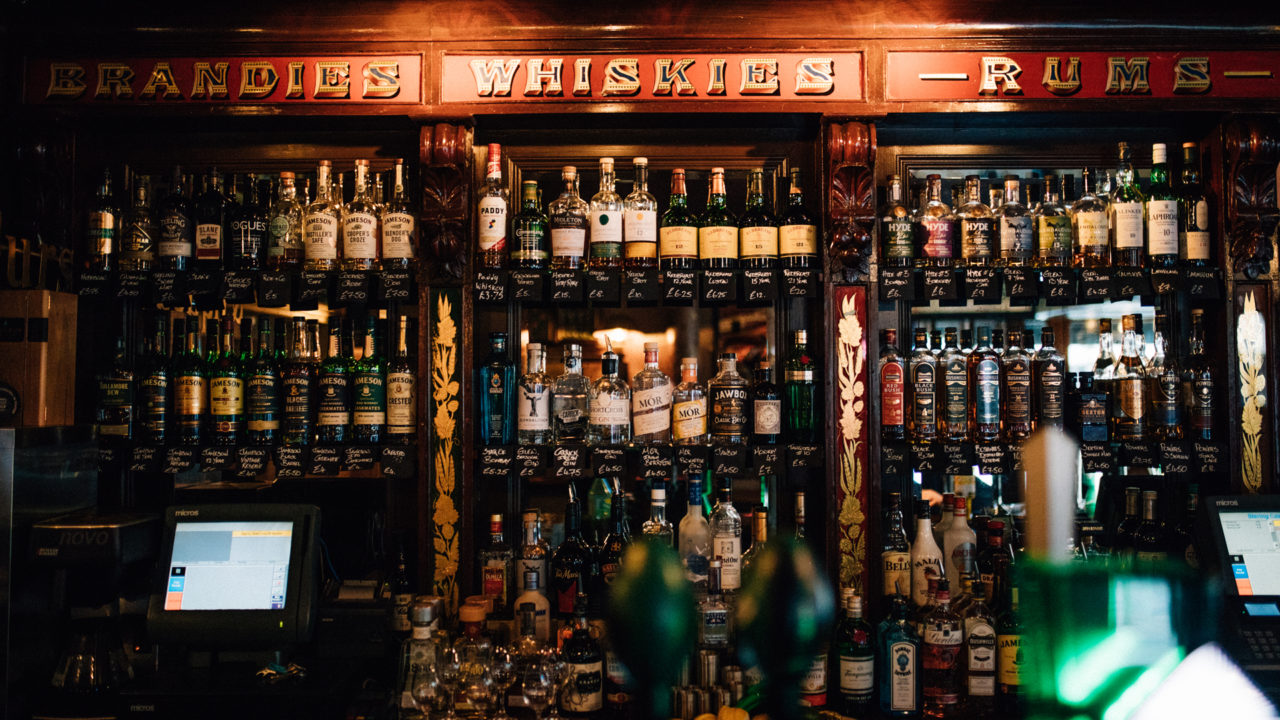 McHugh's Bar
McHugh's is a traditional Irish pub housed in one of Belfast's oldest buildings, which dates back to 1711. Here, you can experience a taste of 400-year-old Irish whiskey or order a whiskey flight for a selection of premium blends from Bushmills, while learning about the science of whiskey distilling. Or buy a 'Black and Bush' – a pint of Guinness and a measure of Black Bush Whiskey.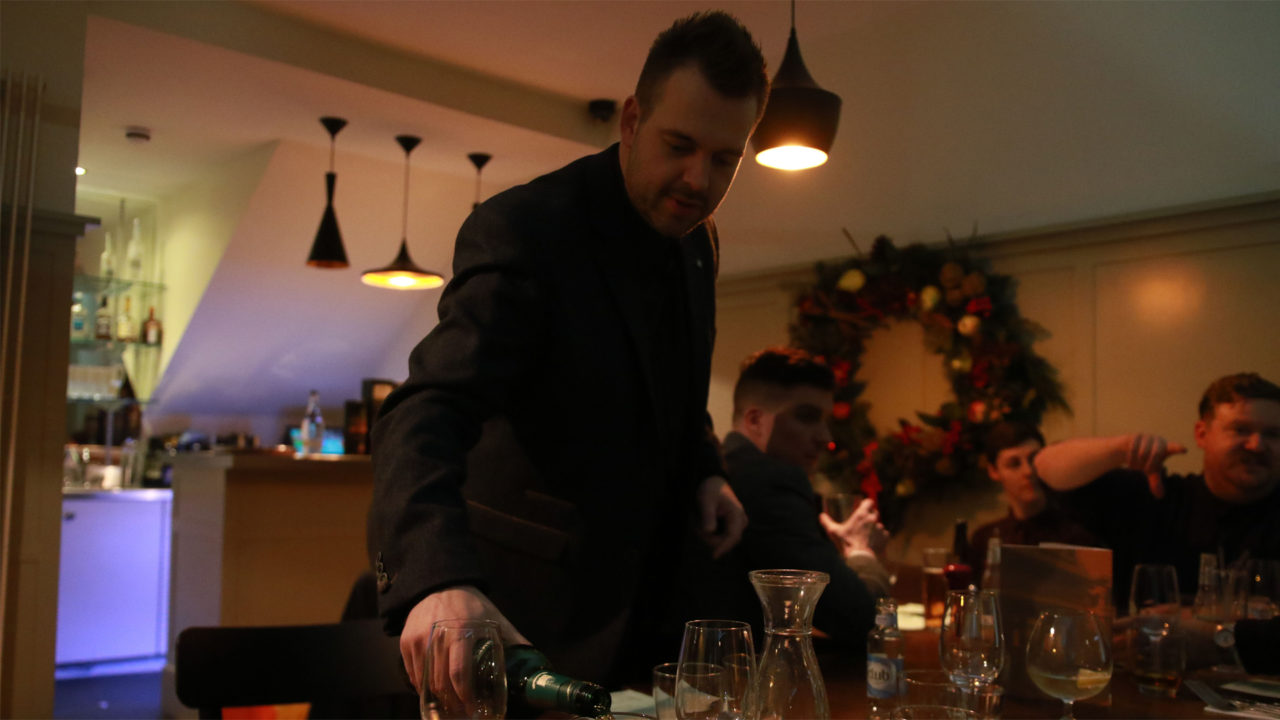 Belfast Whiskey Club
Belfast Whiskey Club welcomes visitors from all over the world to experience unique whiskey tastings in some of Belfast's most famous traditional pubs. The sessions aim to spark debate, fuel discussion and offer a taste of exceptional whiskies. Though the club is based in the Duke of York bar in the Cathedral Quarter, they can be found hosting their tastings in a plethora of bars in the city and further afield in Northern Ireland.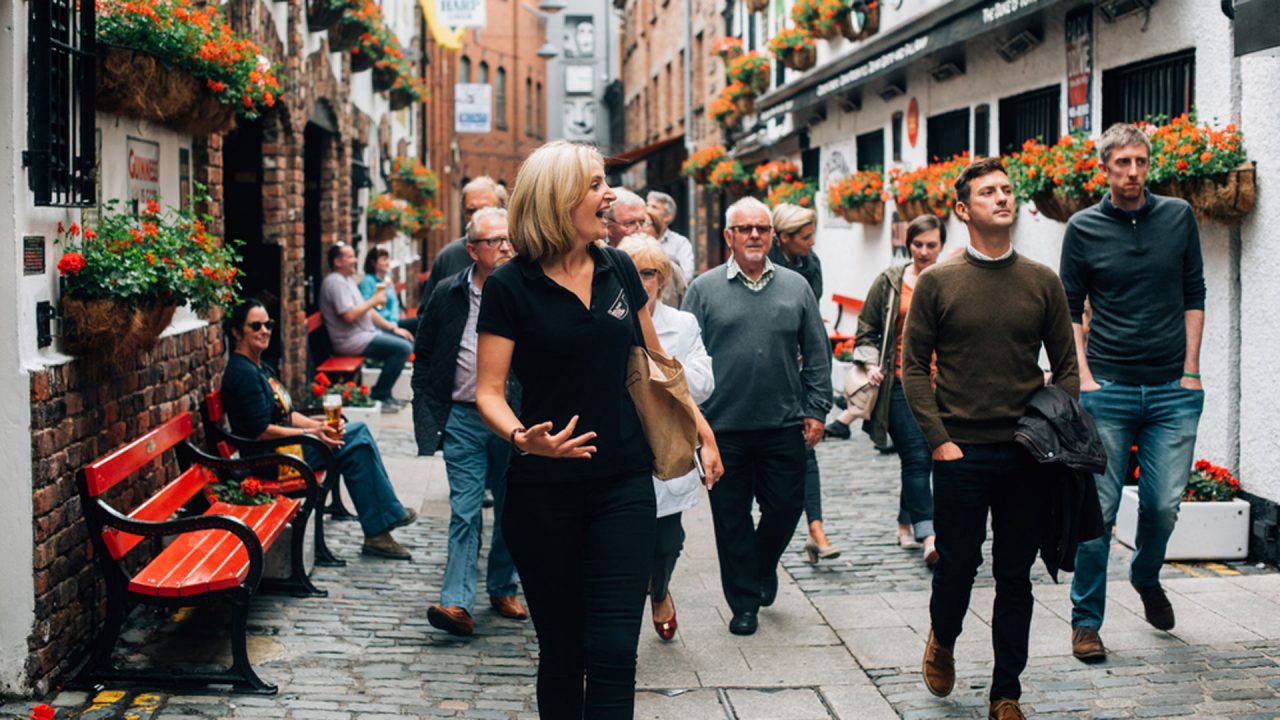 Taste and Tour's Whiskey Walk
Join Taste and Tour on a Whiskey Walk around Belfast's Cathedral Quarter, led by an Irish Whiskey Ambassador. You'll get the chance to sample seven different whiskeys, see a whiskey cocktail demonstration and enjoy some tasty nibbles.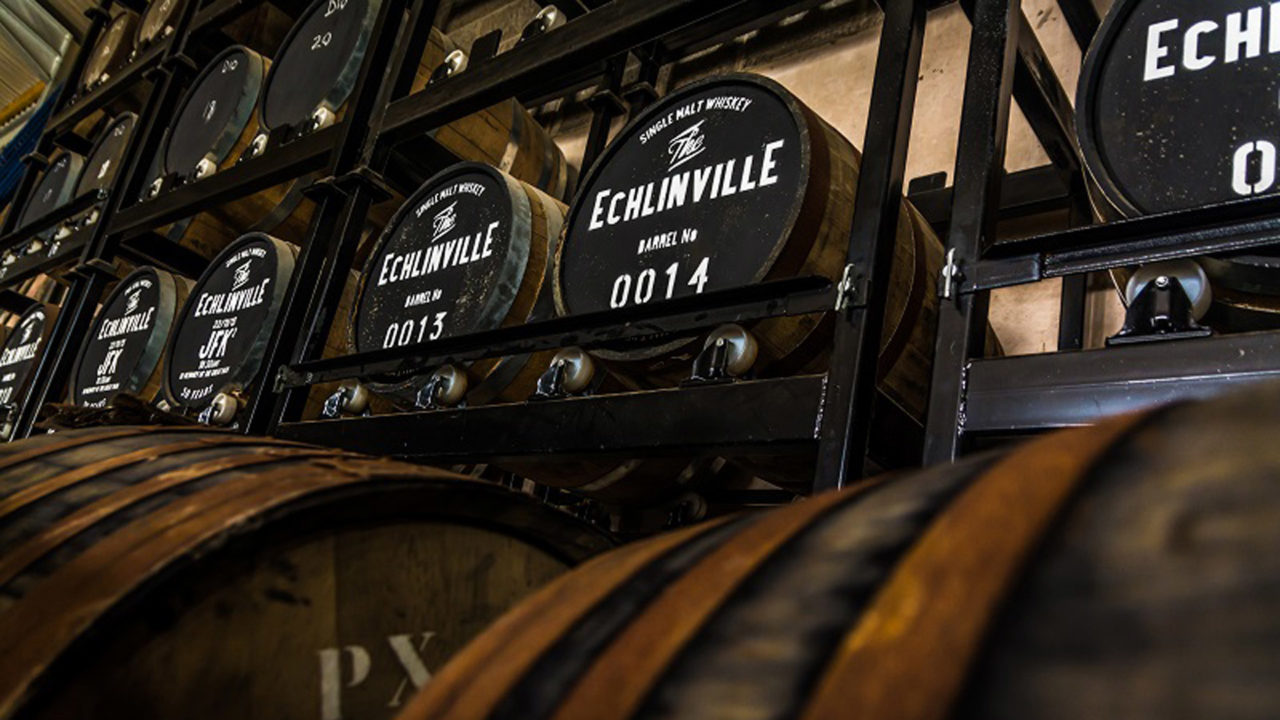 Echlinville Distillery
Since opening in 2013, when it became Northern Ireland's first licensed distillery in 125 years, Echlinville has established itself in the whiskey industry with a gold award from the World Whiskey Awards and Irish Whiskey Awards. Take a tour of the distillery and learn about the simple ethos that goes into making their spirits, which include Dunville's whiskey as well as Jawbox gin.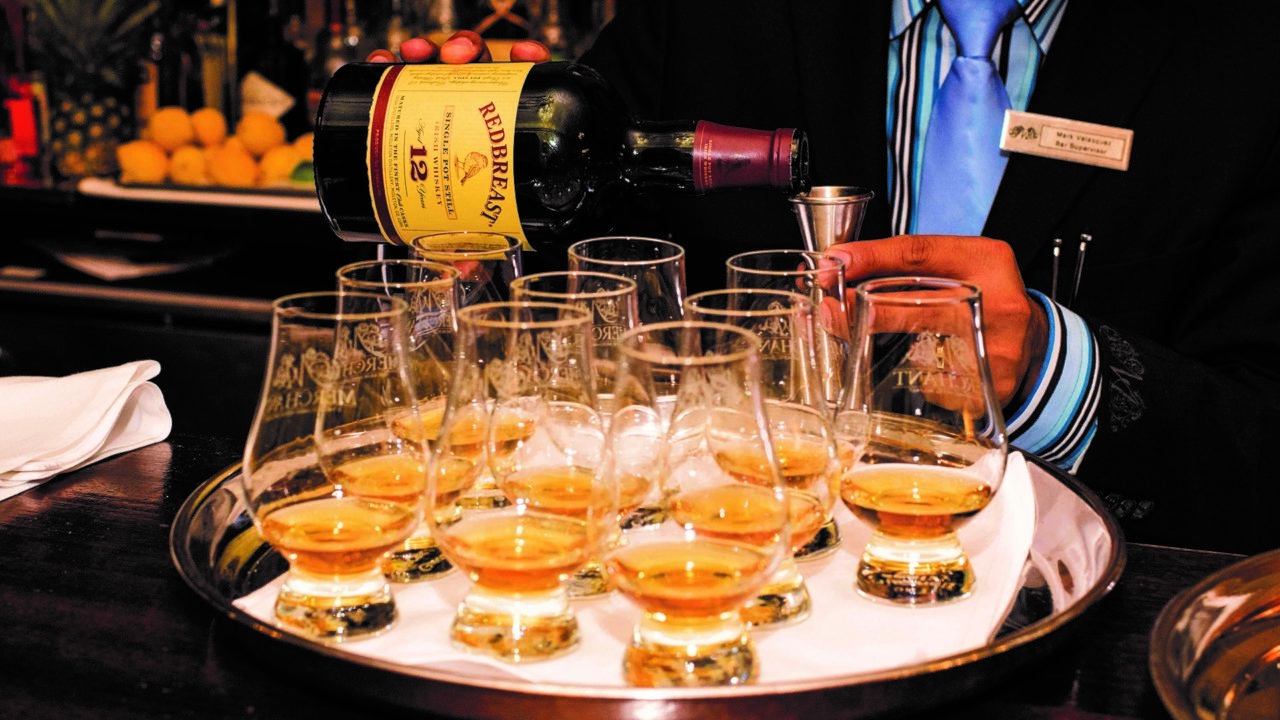 Self-Guided Whiskey Walk
Pop into the Visit Belfast Welcome Centre and pick up a free Barrel Folk map from Whiskey Experiences in Belfast. Follow this self-guided tour to spot hand-painted Jameson whiskey barrels positioned in bars throughout Belfast. You'll take in some of the best whiskey bars in the city along the way where, of course, you'll have to stop for a wee dram.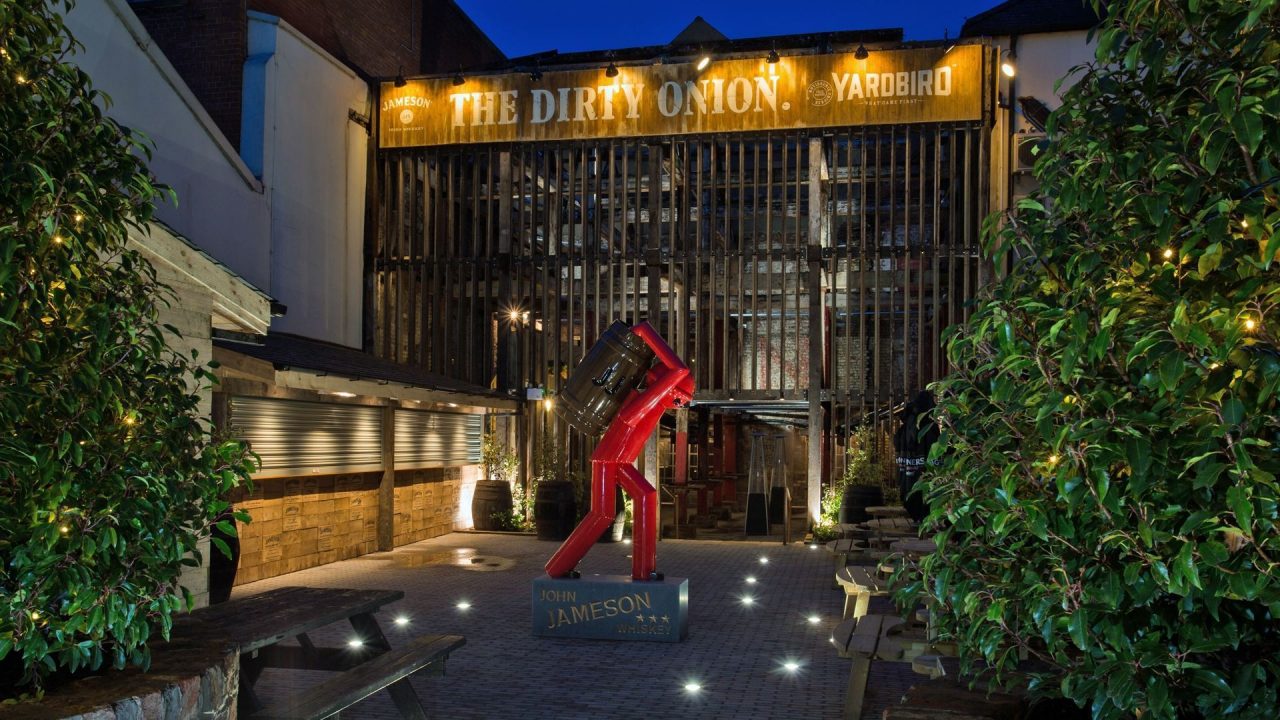 Boilermakers at the Dirty Onion
Fan of whiskey and beer? Dirty Onion has come up with the perfect way to serve both: a measure of Irish whiskey and a pint of local craft beer presented on a whiskey barrel stave – collectively known as a Boilermaker. Each serving is designed to bring out complementary flavours in the whiskey and beer. You can read all about the pairing aromas and the history of the Boilermaker on the Boilermaker menu or ask a knowledgeable member of the bar's staff.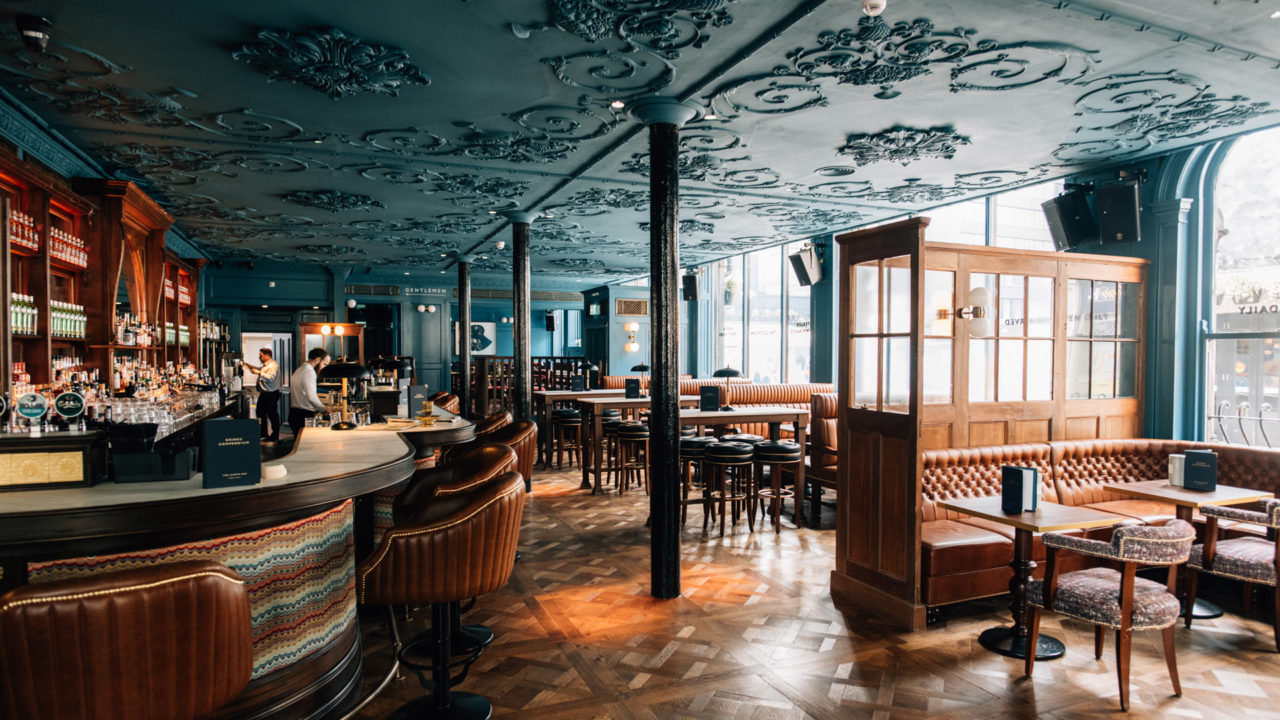 Cloth Ear
This contemporary Irish pub at the Merchant Hotel boasts a huge whiskey menu featuring an array of Irish, Scottish and American whiskies. Or try something new. The Cloth Ear's 'hoptails' (beer cocktails) include a whiskey mix combined with an Irish pale ale.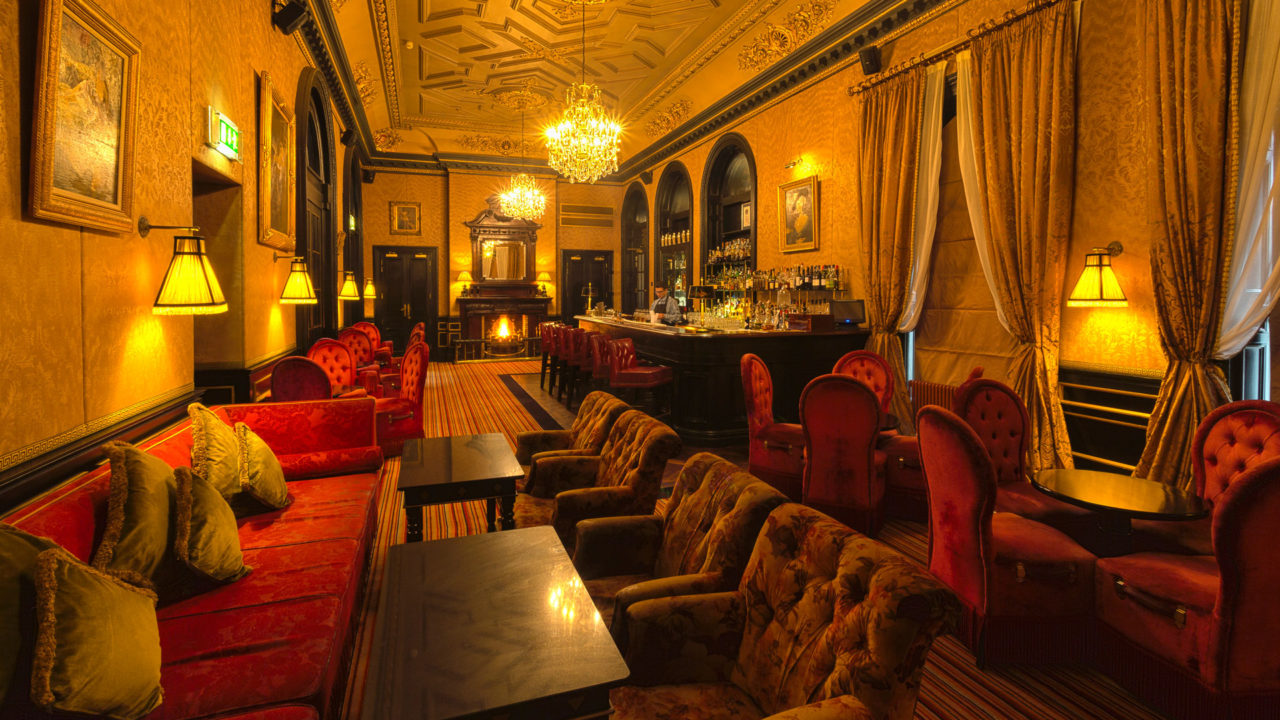 Redbreast Whiskey Tasting Flight
The Merchant Hotel's cocktail bar promises five-star luxury, an open fire and a luxurious setting to sample Irish whiskey. Order the Redbreast Whiskey Tasting Flight and enjoy four of Ireland's finest whiskies in what was awarded World's Best Cocktail Bar.