Please note, information was correct at the time of publishing but we recommend checking with individual businesses as opening times may have changed. Tables are limited to six people from two households only. Find more information on government restrictions here.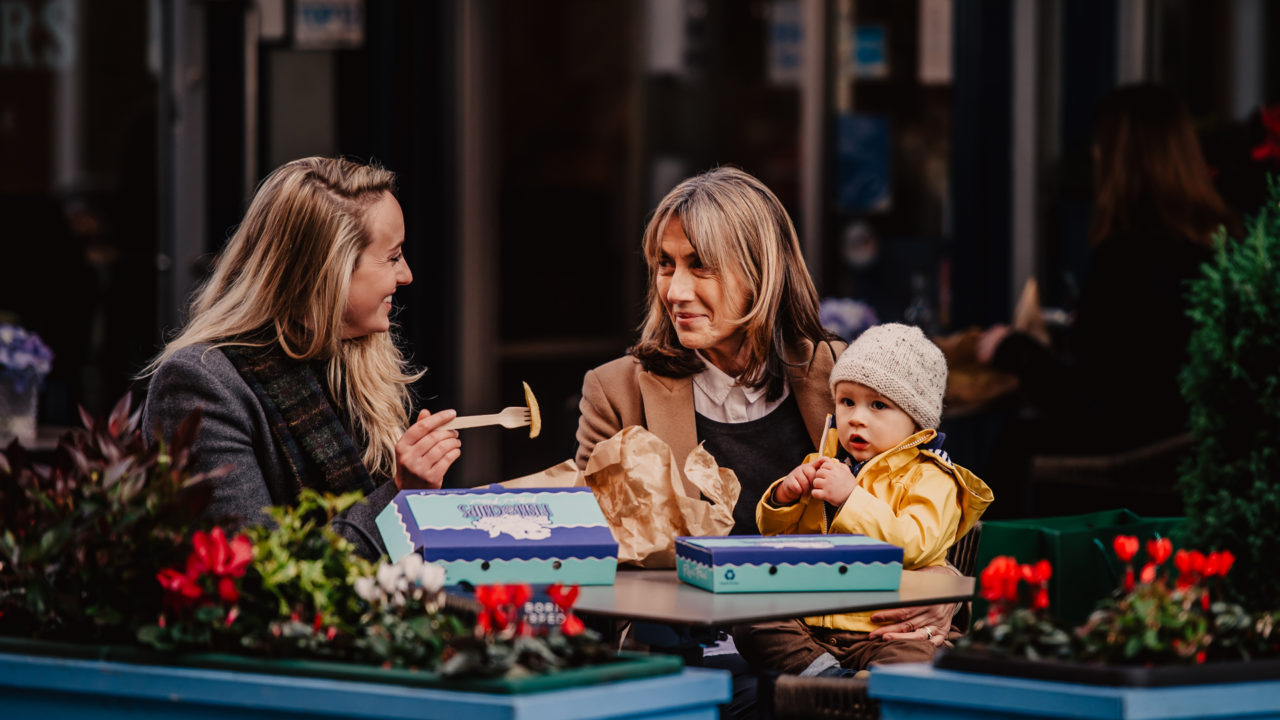 Fish City
The covered and heated terrace at Fish City is the perfect place to catch-up with friends. Choose from a menu of award winning fish and chips, gourmet dishes and burgers complimented with a wide selection of wine and beer.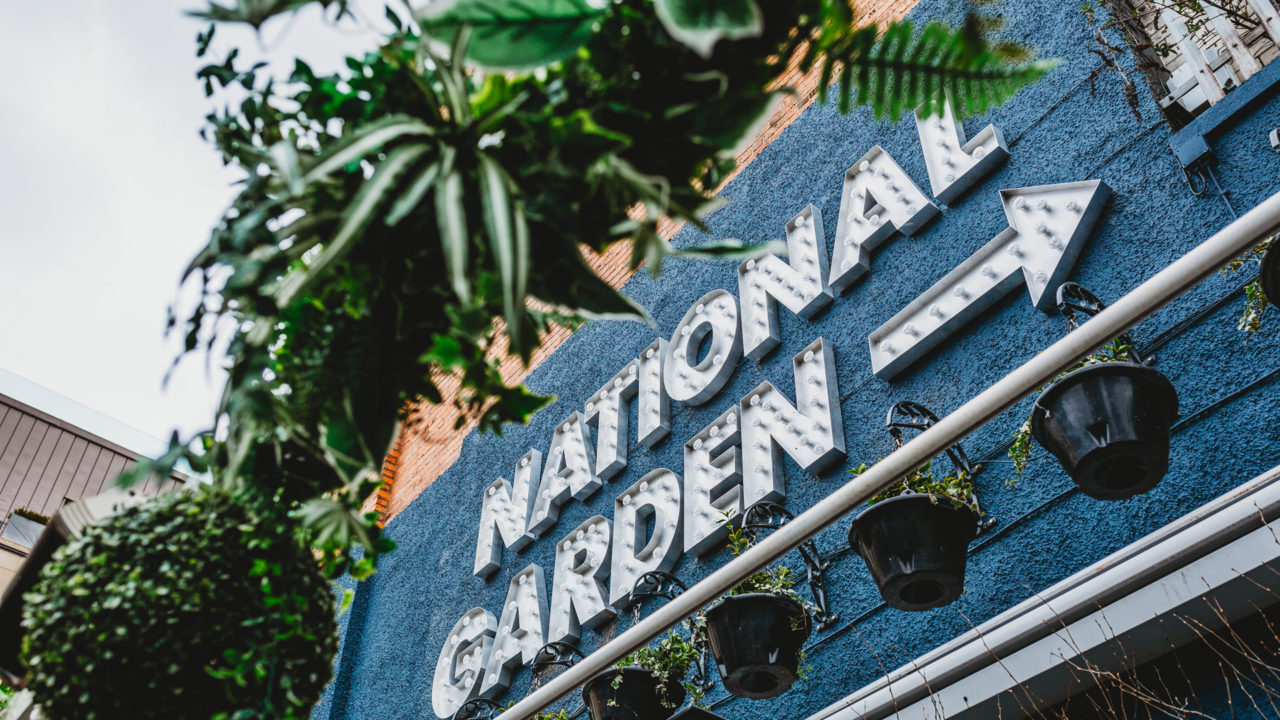 The National
Tuck into mouthwatering COQ Burgers (think chunky friend chicken burgers with all the trimmings and loaded fries on the side) in The National's spacious beer garden. Their outdoor areas also plays host to entertainment and live music. No booking required.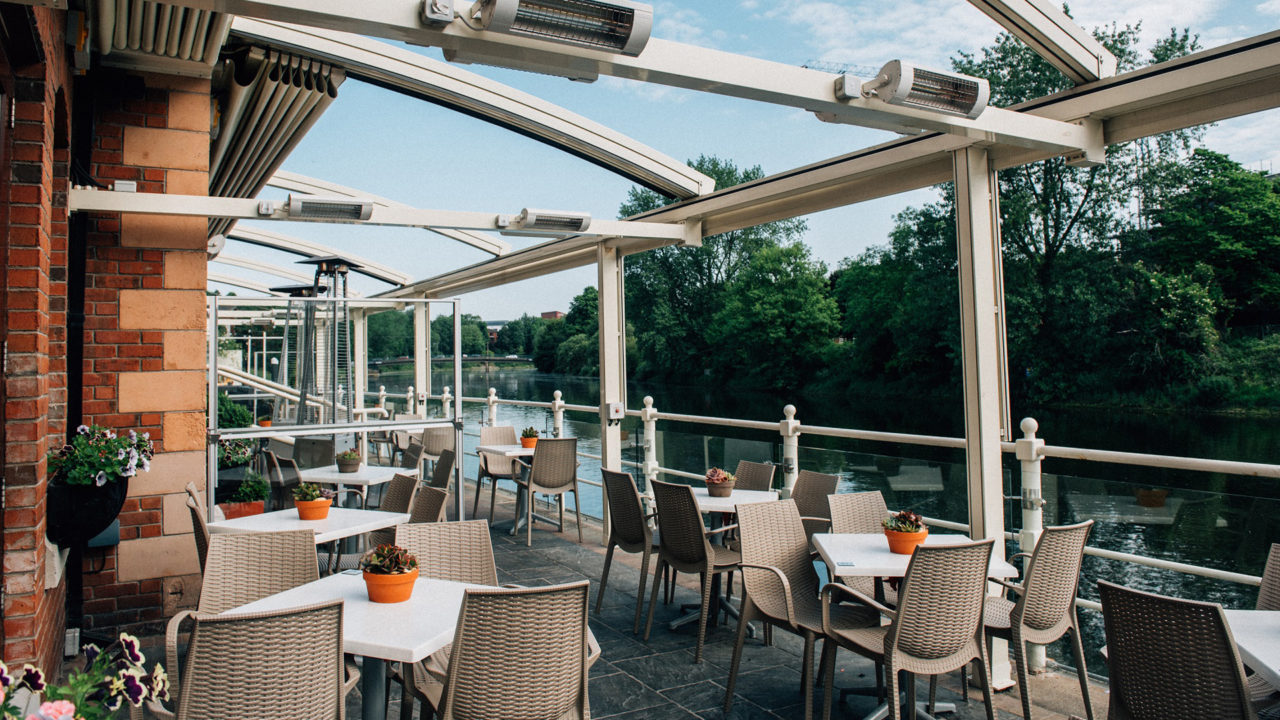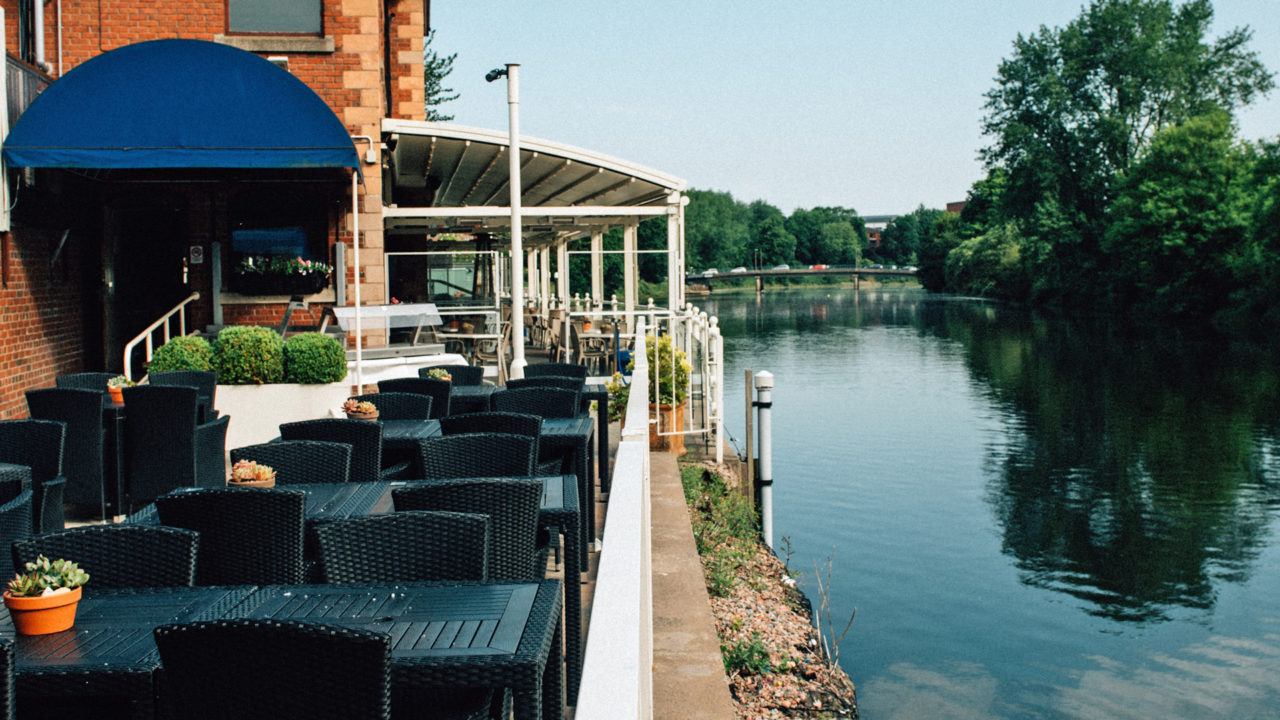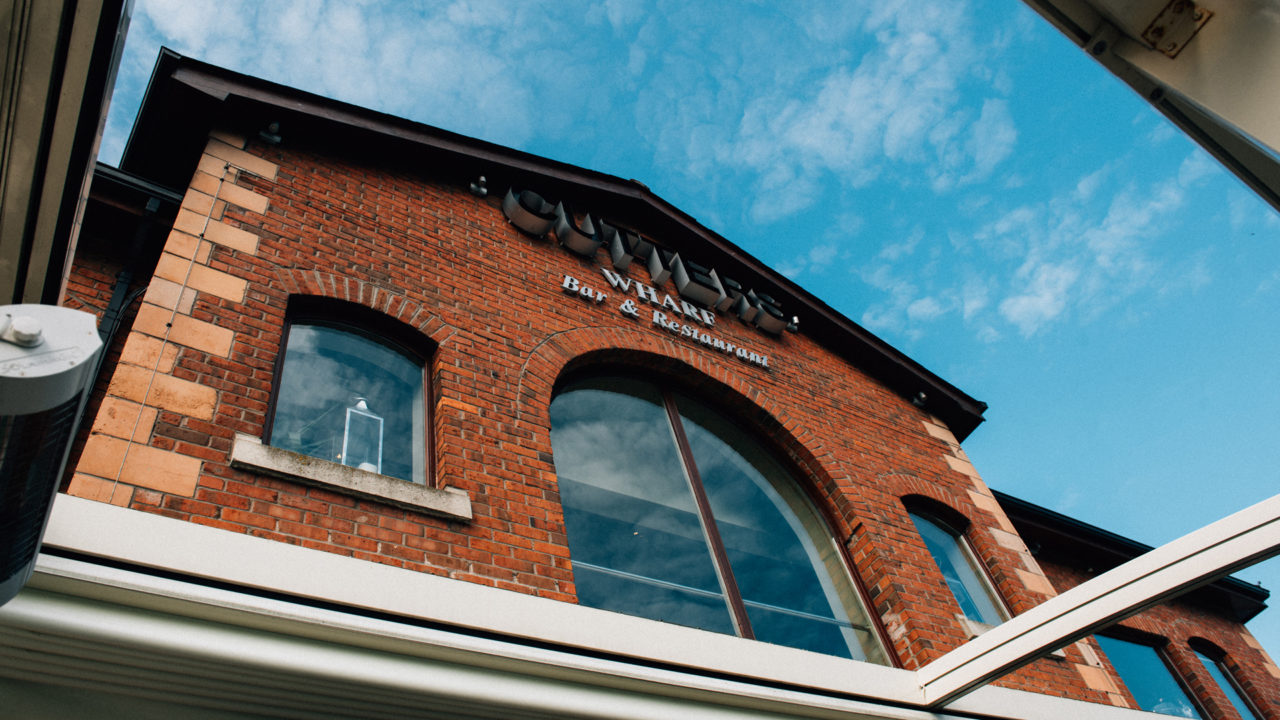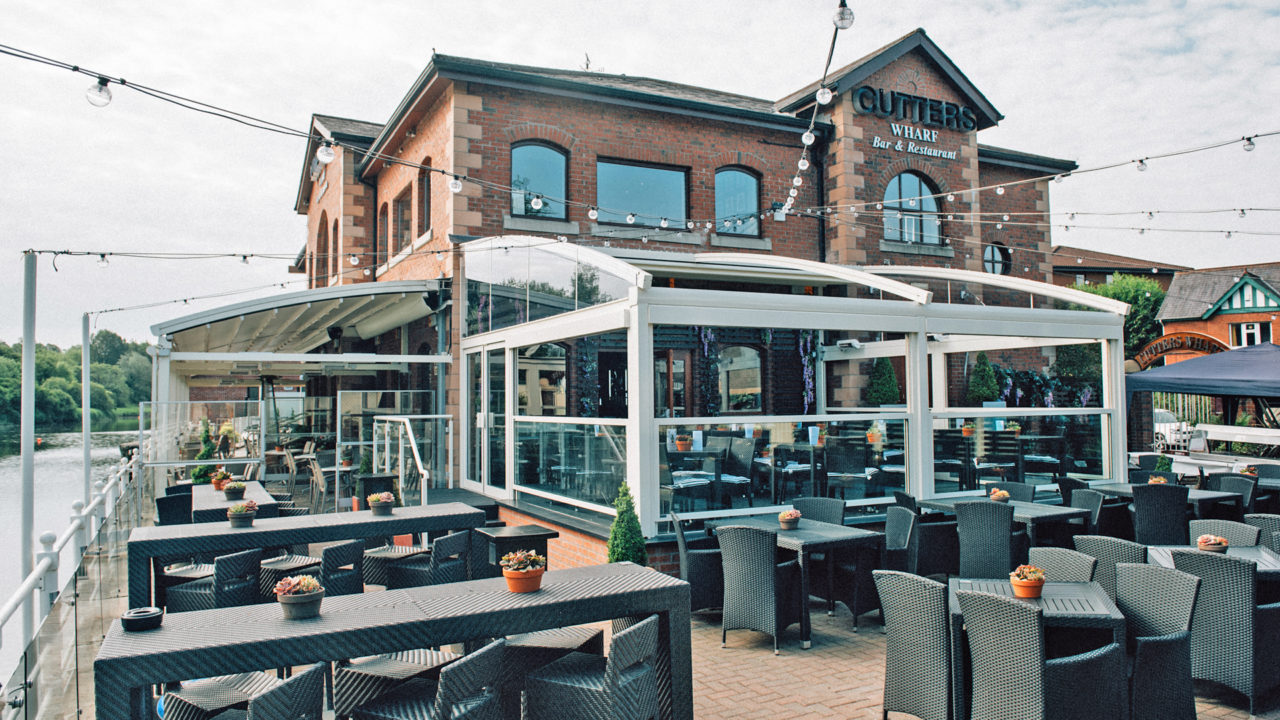 Cutters Wharf
Ideal for a relaxing meal on a sunny evening, Cutters Wharf is a must-visit spot for outdoor dining! There are al fresco dining areas on terraces overlooking the River Lagan, offering stunning riverside views. Food is served from 12 noon and no booking is required.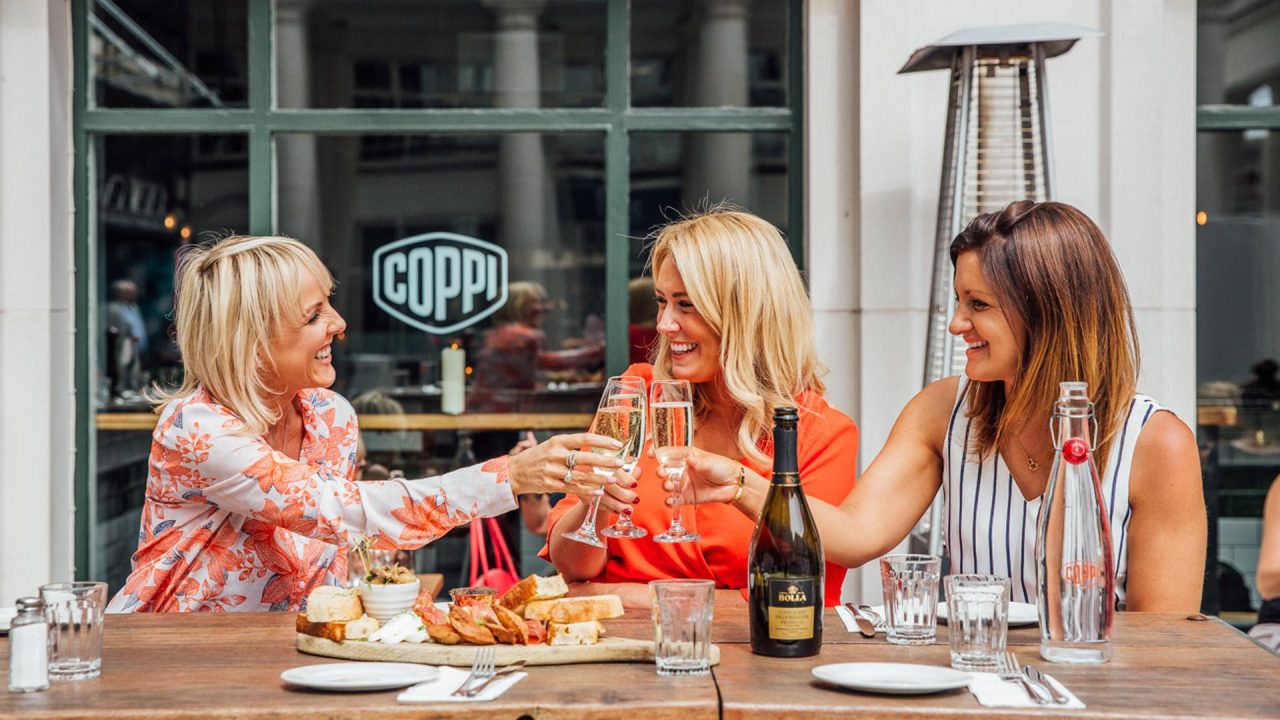 Coppi
Sit out on the sunny piazza at St Anne's Square and indulge in delicious Italian food at Coppi. Serving small plates, sharing platters, pizza and pasta dishes alongside decadent cocktails, this is the perfect spot to catch up with friends in a stylish and contemporary setting.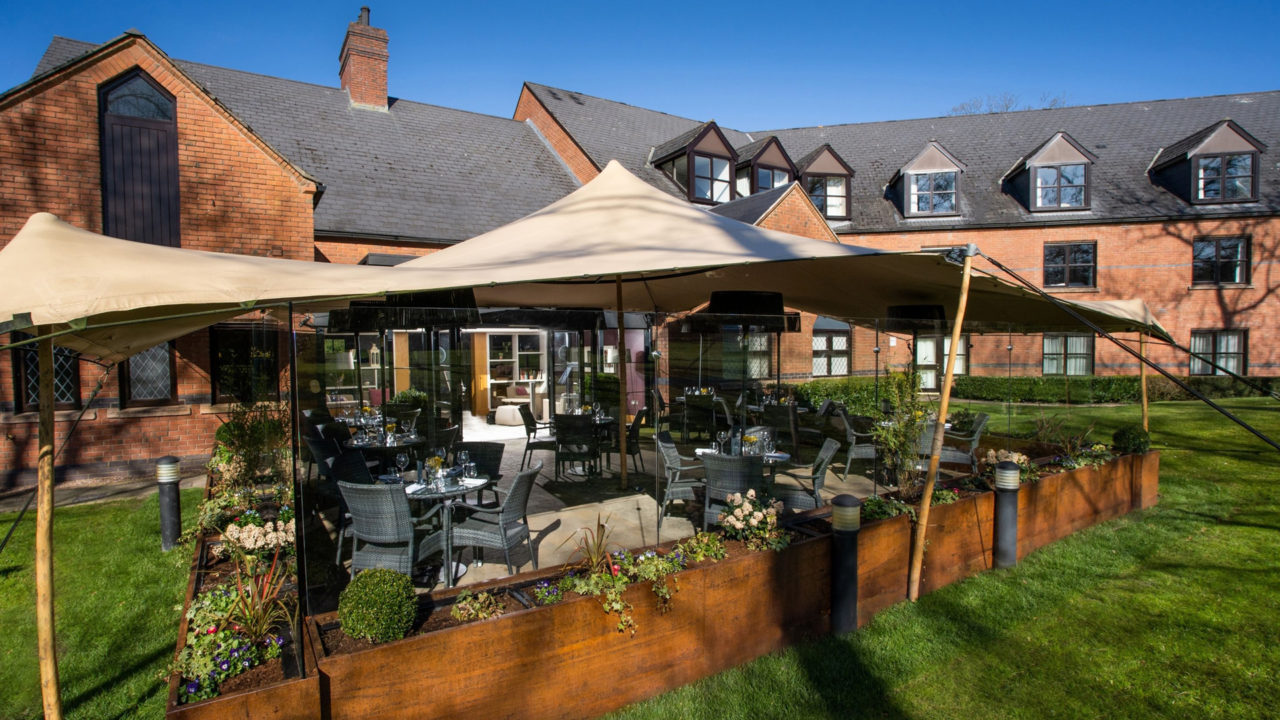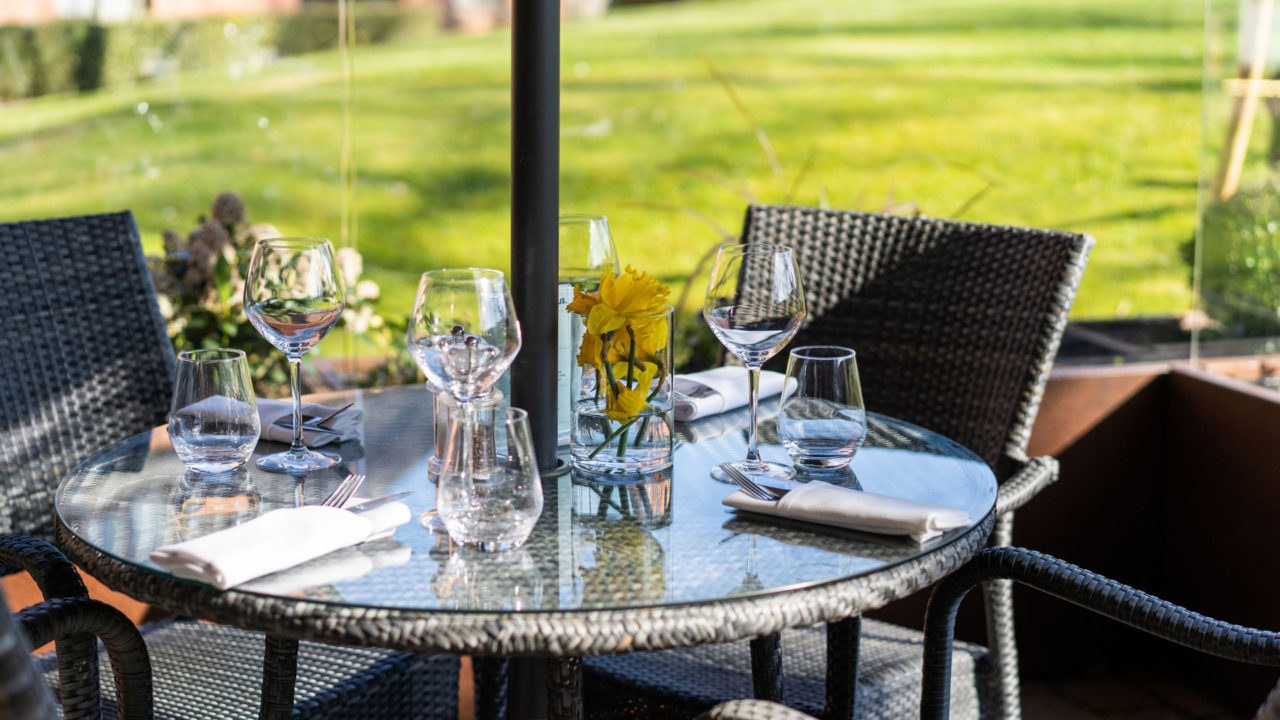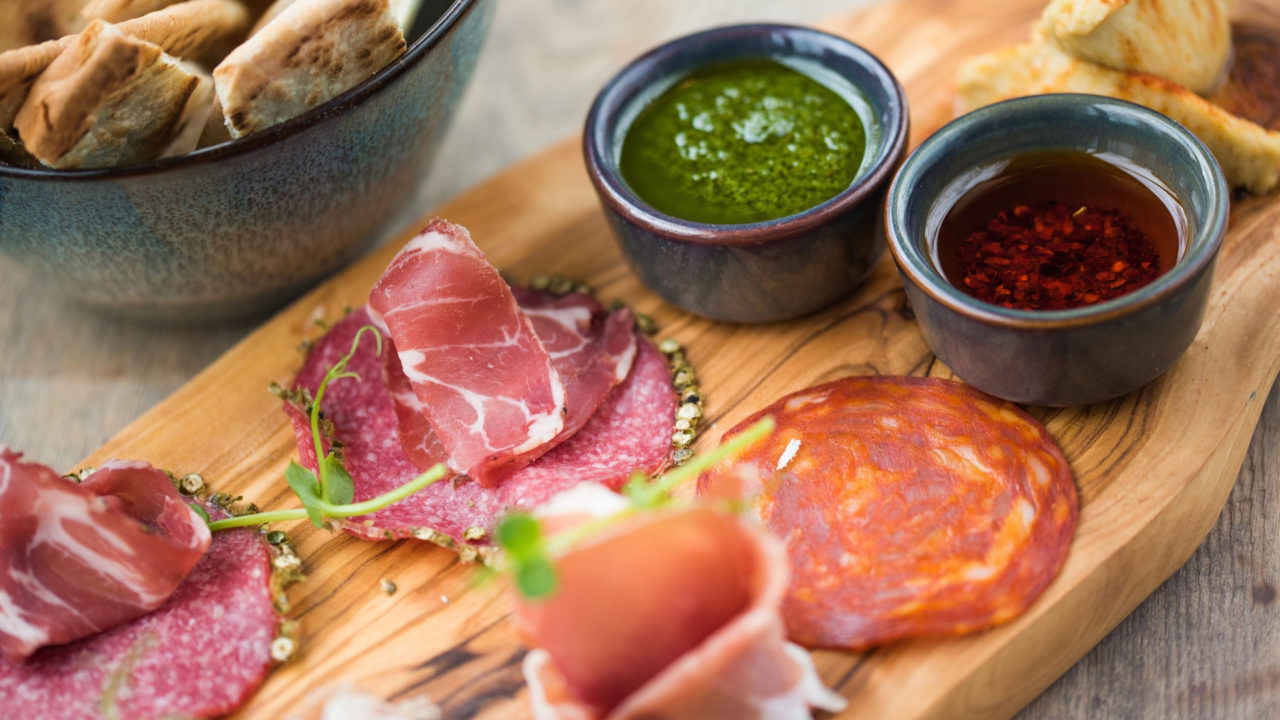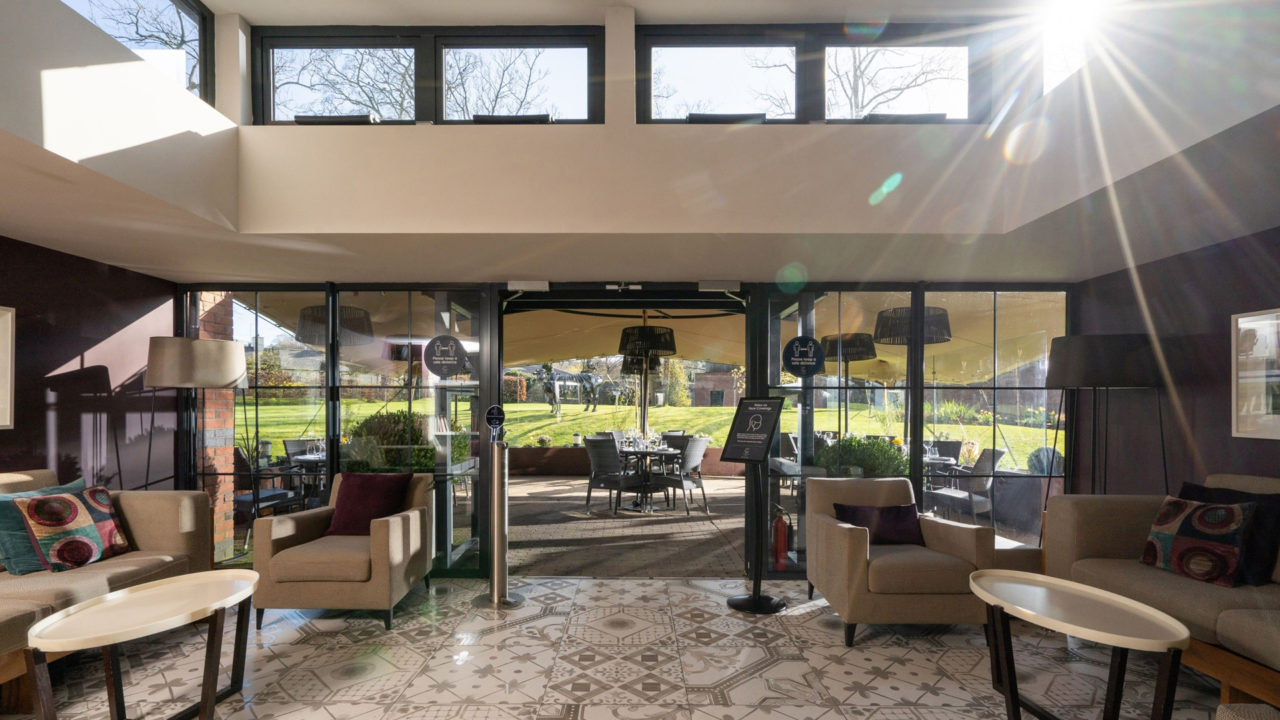 Coq and Bull
Escape to the countryside at Clandeboye Lodge Hotel where you can dine al fresco at the on-site restaurant, Coq and Bull. Soak up the peace and quiet on their beautiful outdoor terrace, which is heated and covered for when the weather isn't cooperating! Book online at clandeboyelodge.com.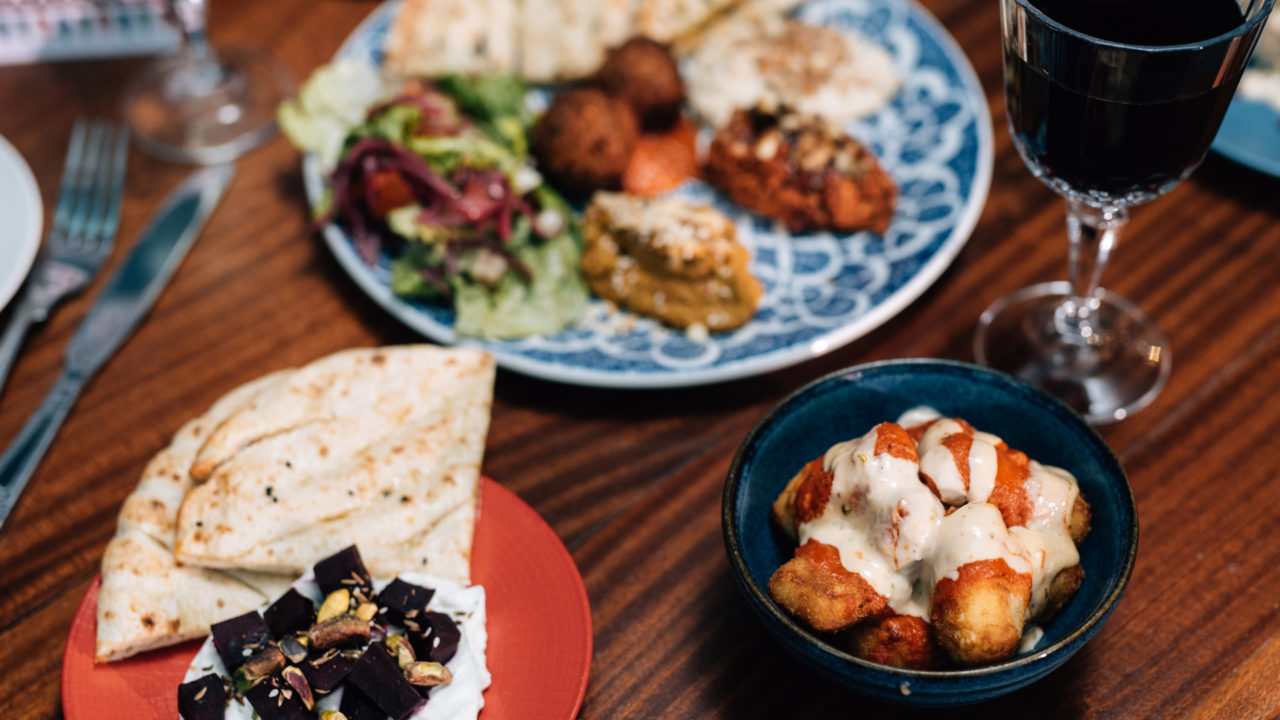 Buba
Take a seat in Buba's intimate outdoor seating area, set in the quiet piazza of St Anne's Square. Expect a menu full of eastern Mediterranean delights (including their famous halloumi fries), sharing platters and lots of vegan options. Then relax and watch the world go by with a colourful cocktail.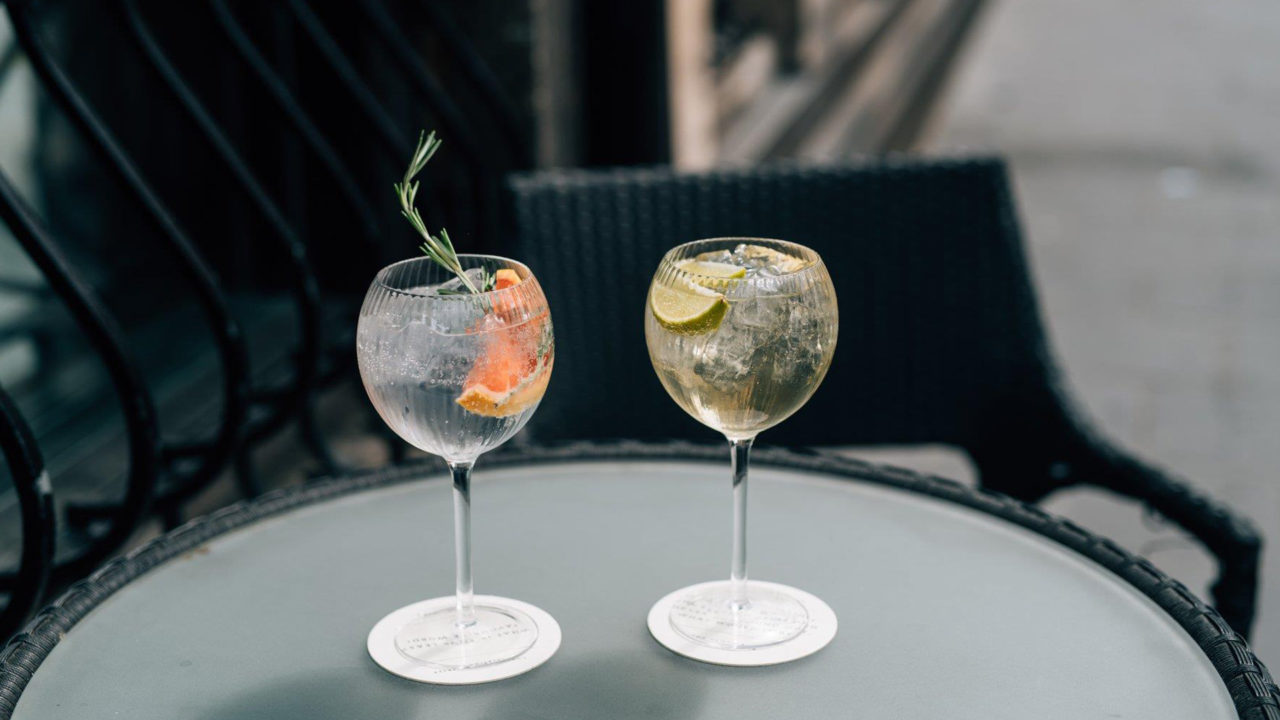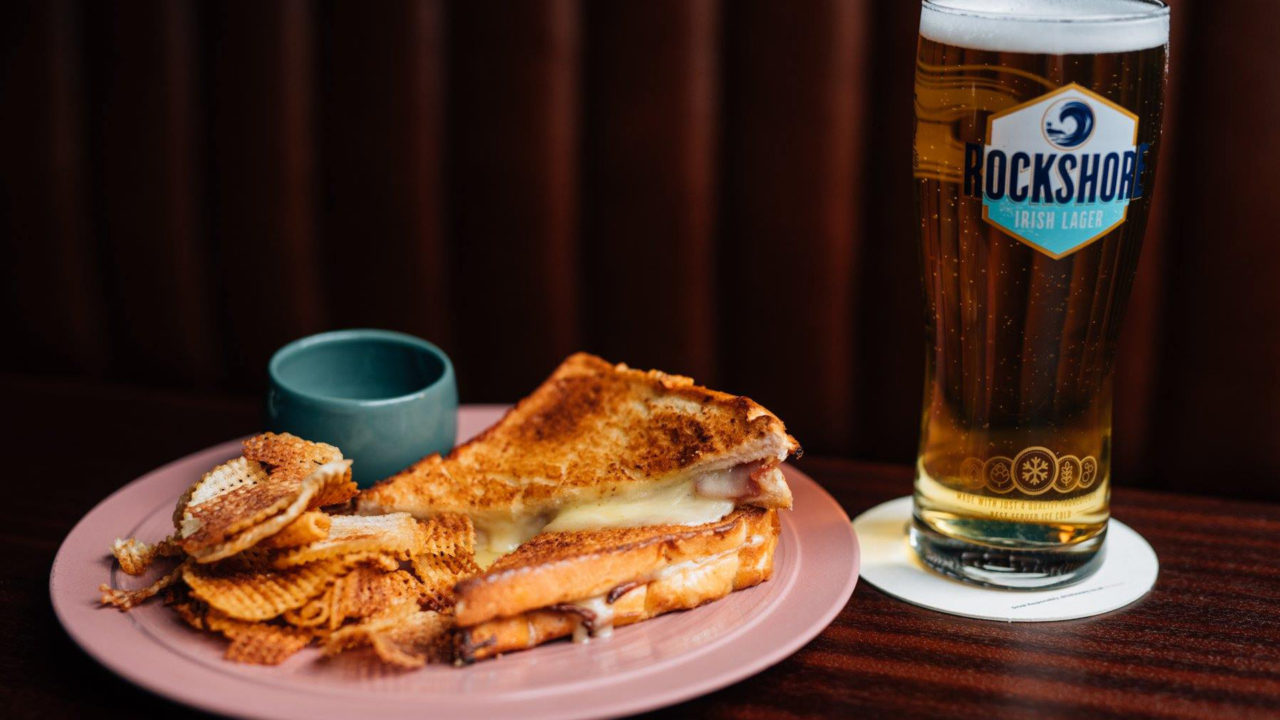 Cloth Ear
Soak up the atmosphere of the Cathedral Quarter with a street-side table at the Cloth Ear. This contemporary Irish pub at the Merchant Hotel serves up al fresco drinks and tasty toasties from 12 noon. No booking required.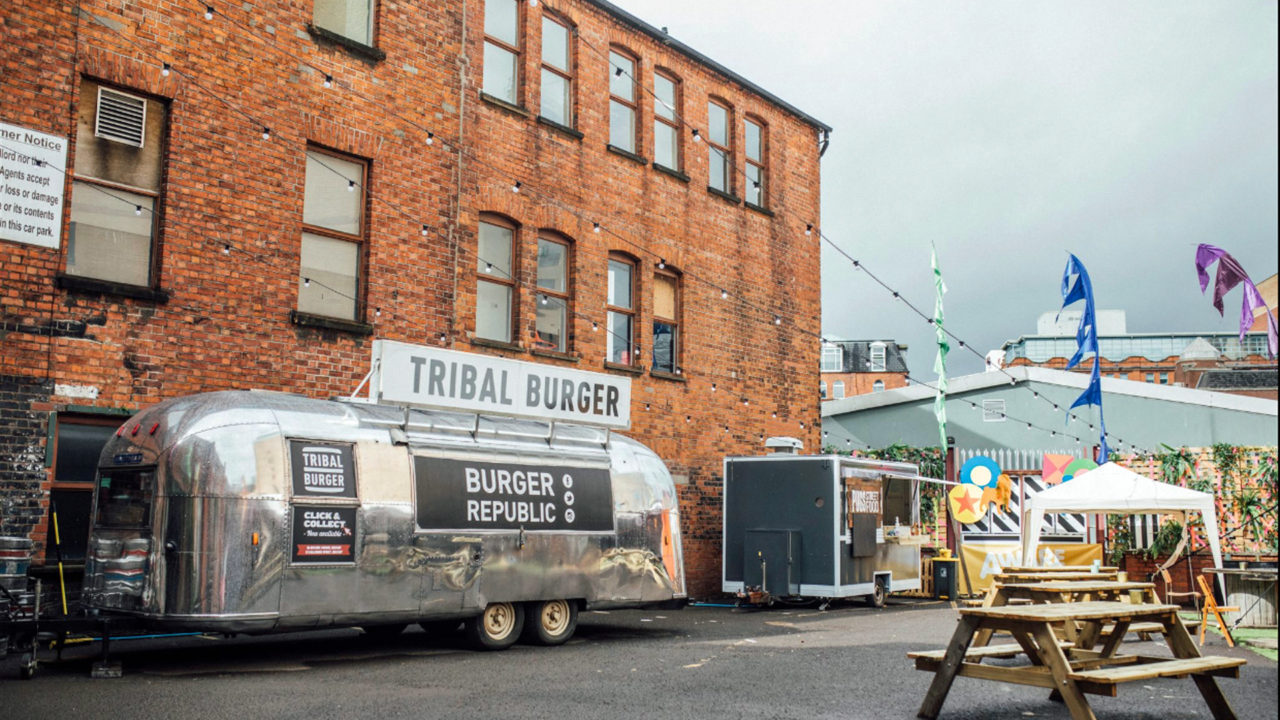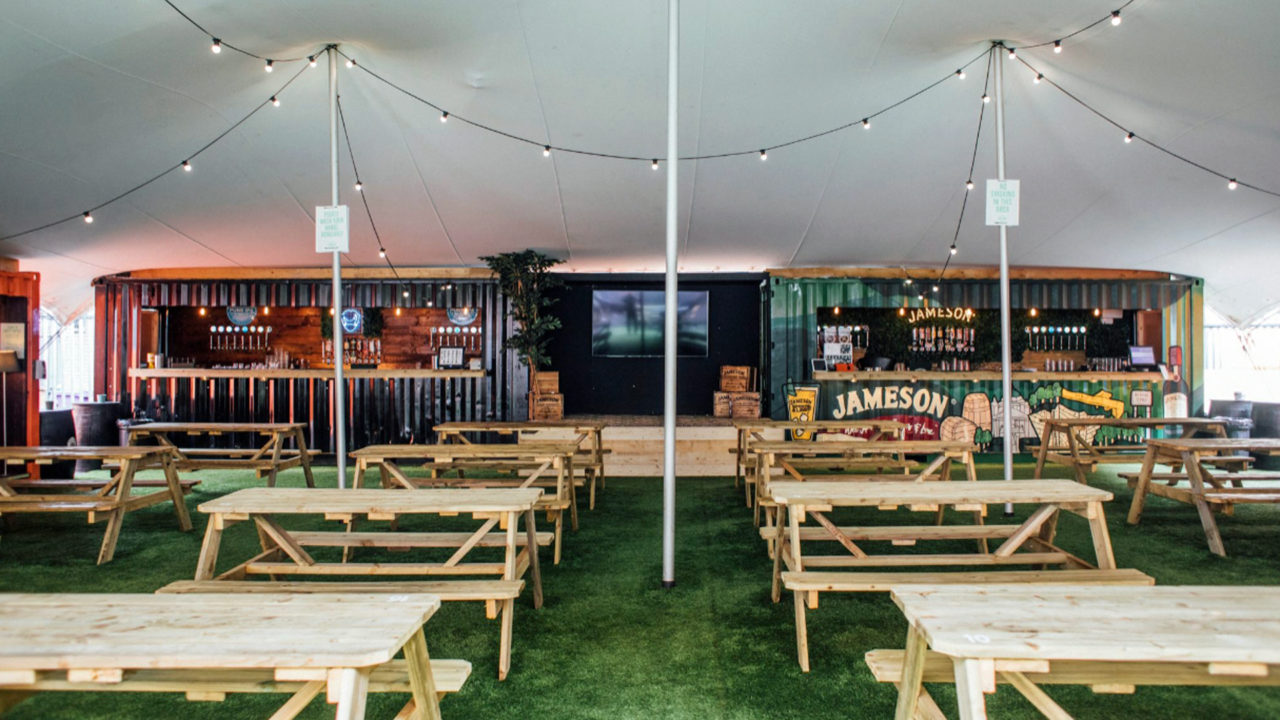 The Bone Yard
If you're looking for casual dining and street food fare, look no further than the Bone Yard. This dedicated outdoor pub and food place offers tasty burgers, fries, tacos and more from their on-site food trucks, pairing perfectly with a cold pint from the bar! No booking is required for standard picnic tables outside or under the marquee, but you can reserve VIP booth for special occasions by emailing hello@theboneyardbelfast.com.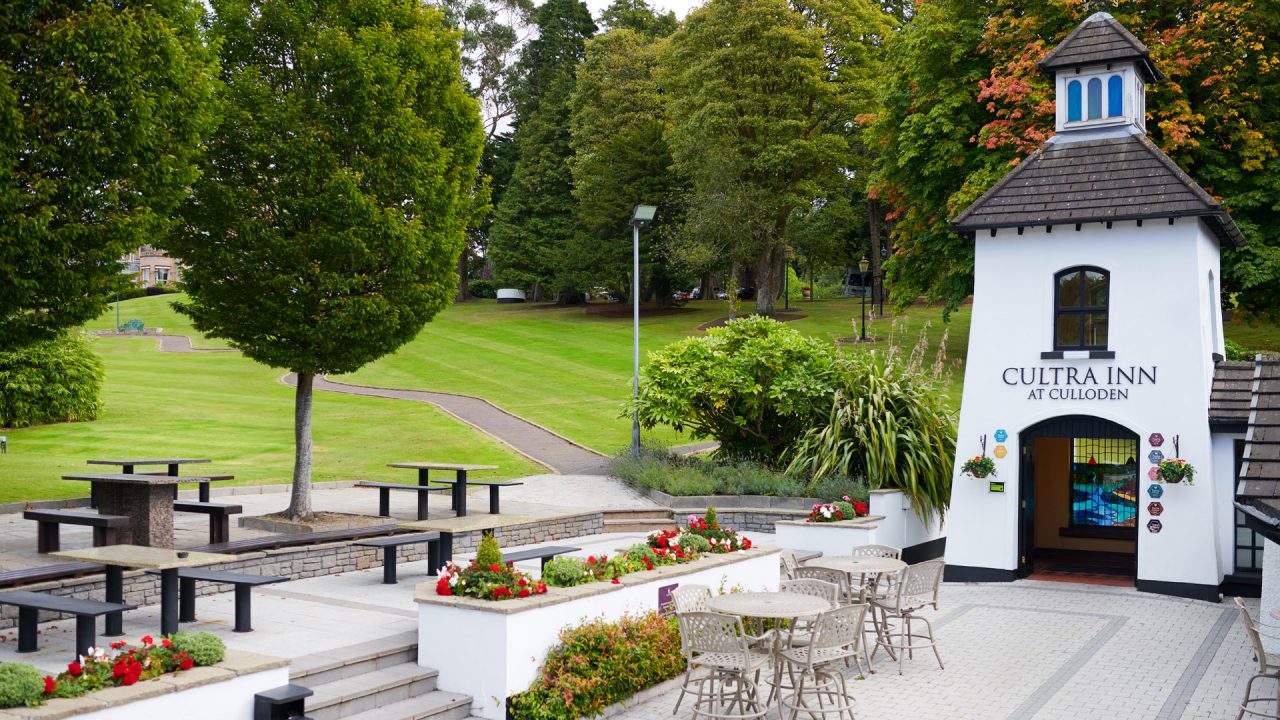 Cultra Inn at Culloden Hotel
The Cultra Inn is open for outdoor dining – no bookings necessary. Morning coffee and traybakes are available from 11am and food is served from 12 noon to 8.45pm daily.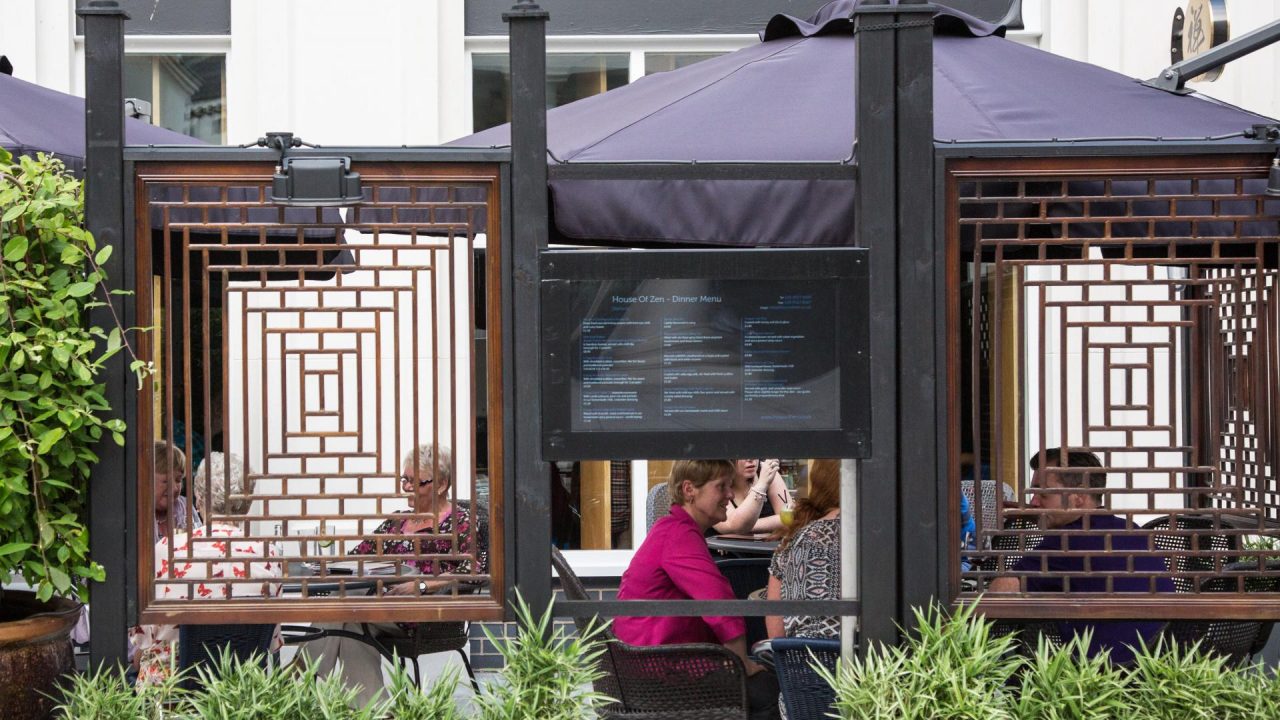 House of Zen
The House of Zen blends a little bit of the Orient into the traditional cobbled streets and cosy bars of the Cathedral Quarter in Belfast. We're sure the aromas of slowly barbecued, tender ribs, chicken fillet or wings, wild mushrooms or asparagus and succulent steaks slowly cooking on the outdoor barbeque will tempt you. Perfect for summer al fresco dining. Call 028 90278688 or email info@houseofzenbelfast.co.uk to book your table.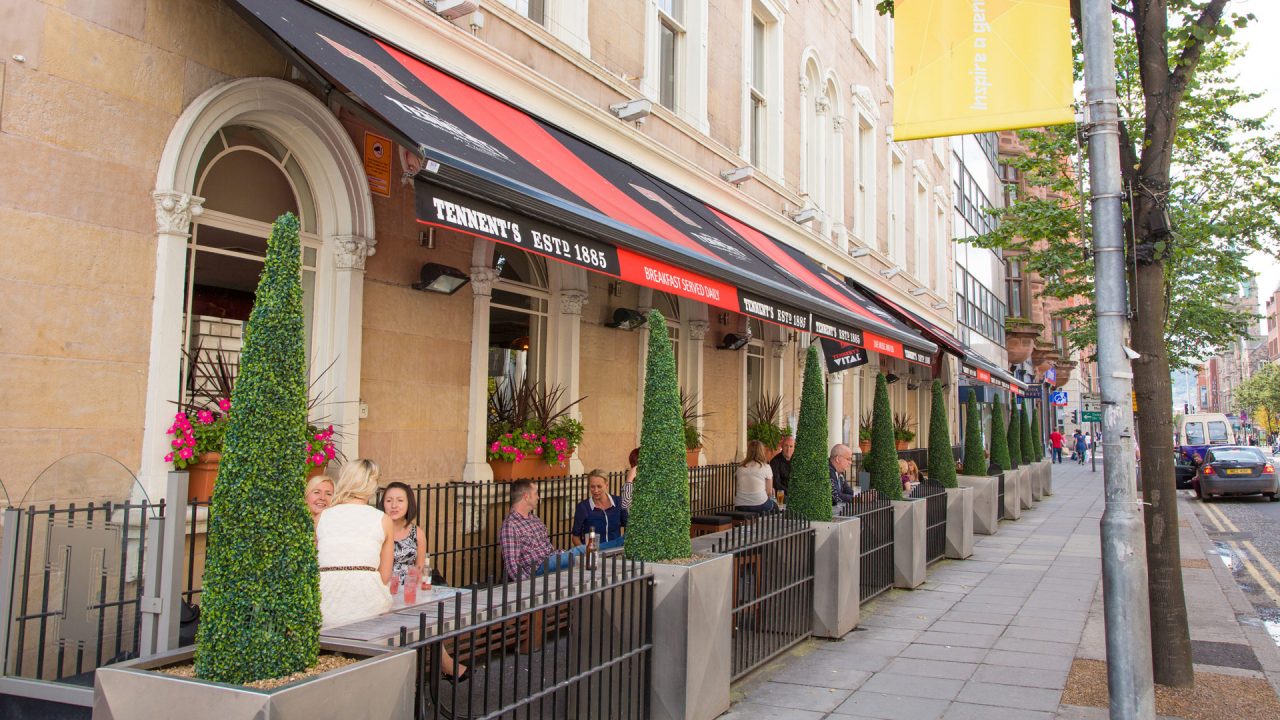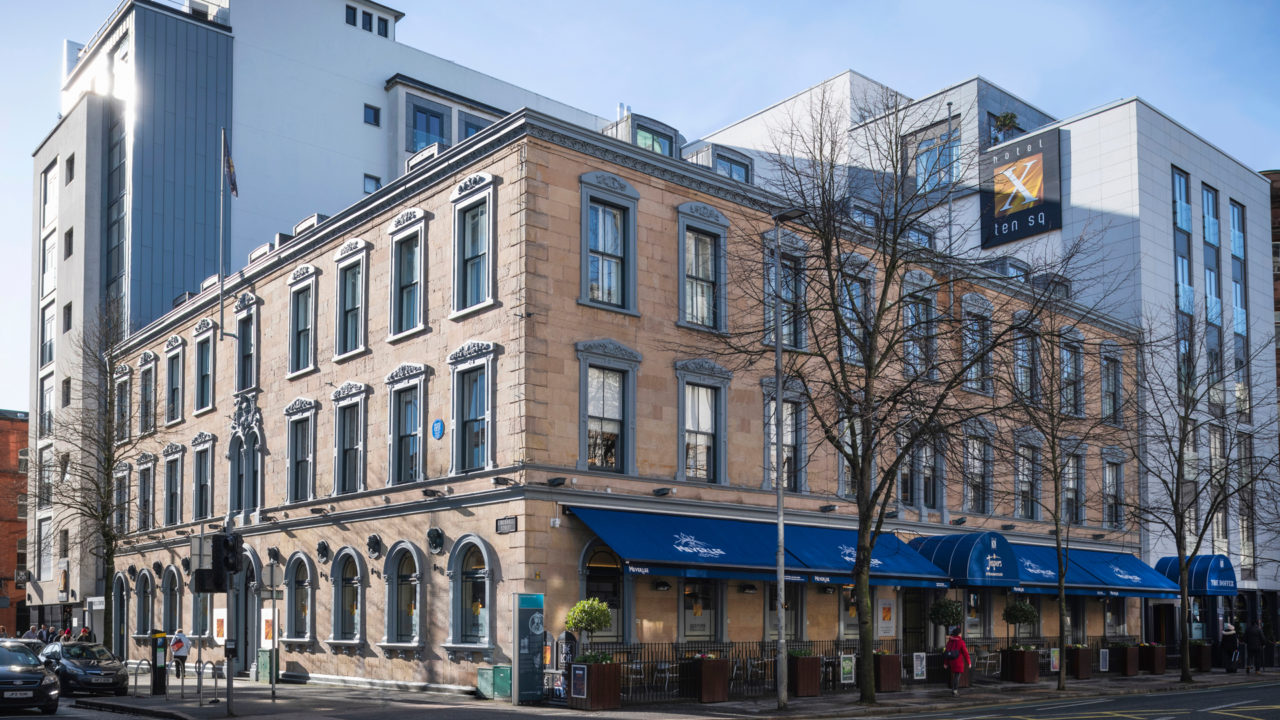 Ten Square Hotel Jospers Bar and Restaurant
Jospers Steakhouse & The Linen Bar at Ten Square Hotel is a steakhouse restaurant located directly behind City Hall. For more than 11 years this Belfast restaurant has served only the finest quality foods, featuring Northern Ireland reared prime-aged beef, fresh fish and seafood, hand-picked produce and delicious appetisers. Reserve a terrace table on their website.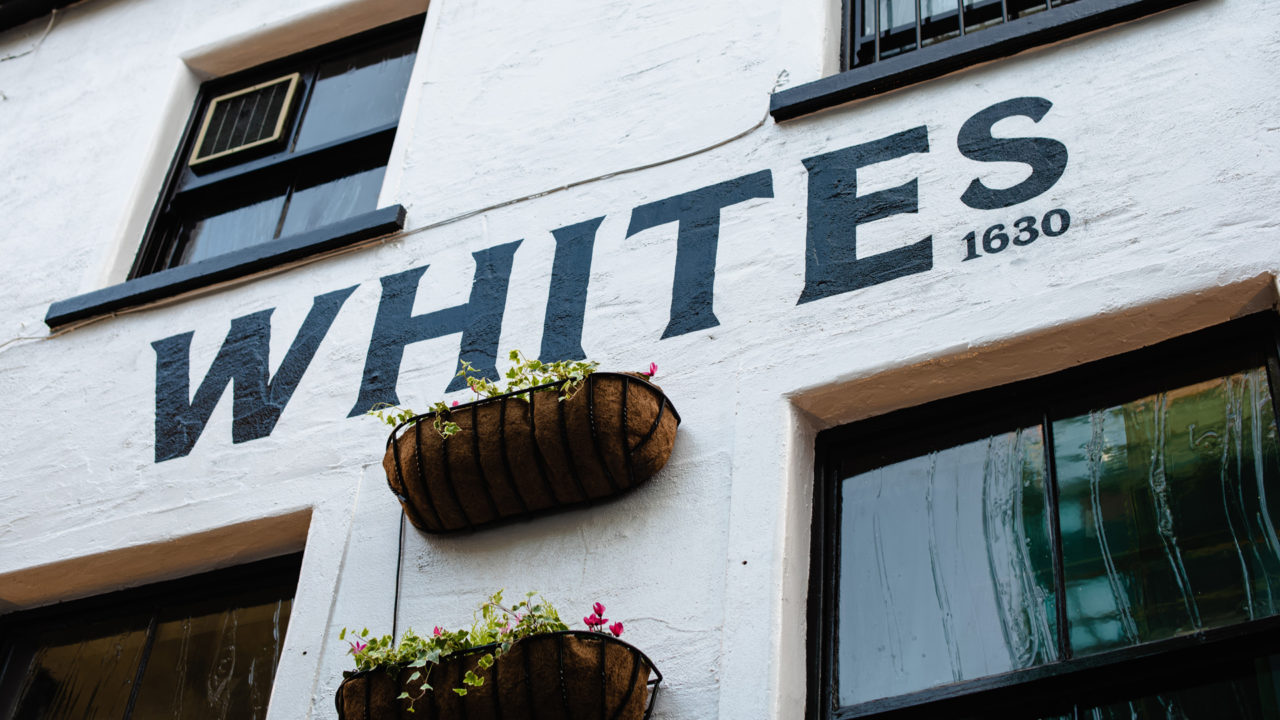 Whites Tavern and Oyster Rooms
Step back in time down Winecellar Entry where you'll find Whites Tavern's hidden outdoor garden. Dating back to 1630 this is one of the oldest taverns in the city and the entry is said to be the home of Belfast's first wine and spirit store. Soak up the history in the secluded alleyway while enjoying fresh, local and authentic Irish food.