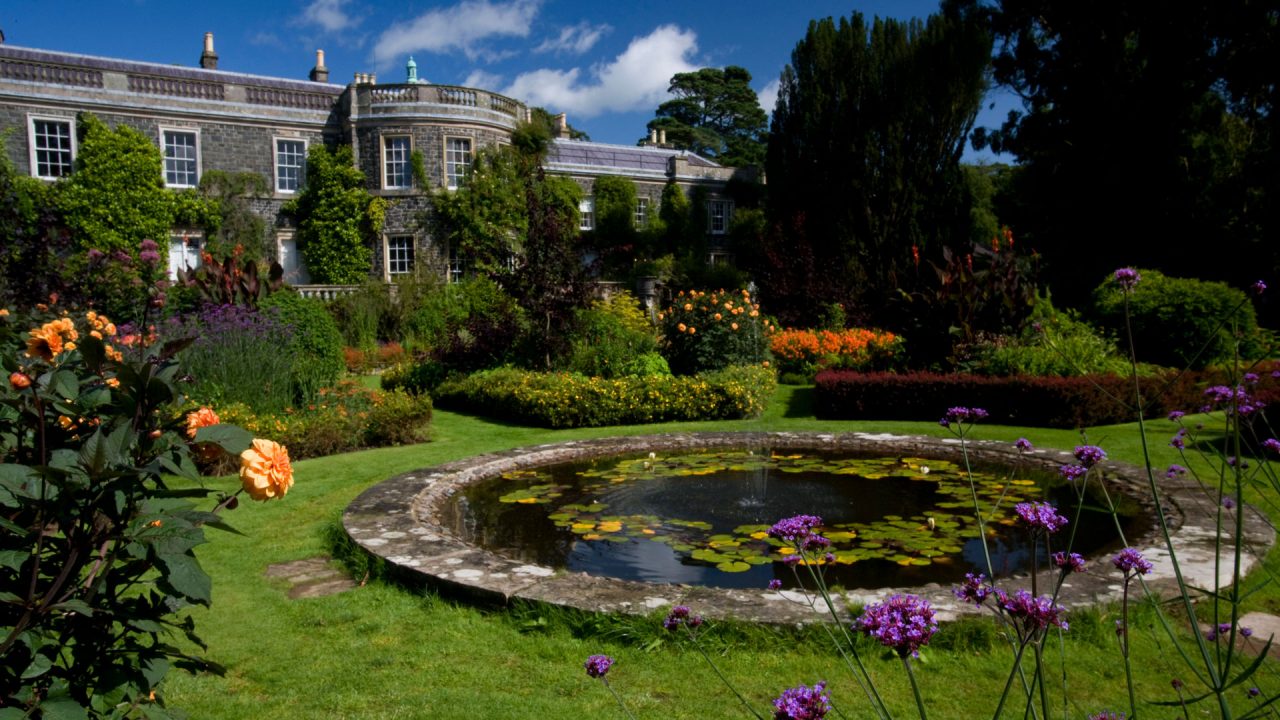 Mount Stewart
Ards Peninsula 
Mount Stewart is one of the most inspiring and unusual gardens in the National Trust's ownership. Engaging tours of the opulent house reveal its fascinating heritage and historic world-famous artefacts and artwork. Explore garden rooms recreated using diaries of Edith, Lady Londonderry, discover the fascinating history of Mount Stewart mansion whose guests have included Kings, Queens, Prime Ministers and poets and enjoy a walk around the picturesque lake surrounded by beautiful swathes of woodland and unusual statues.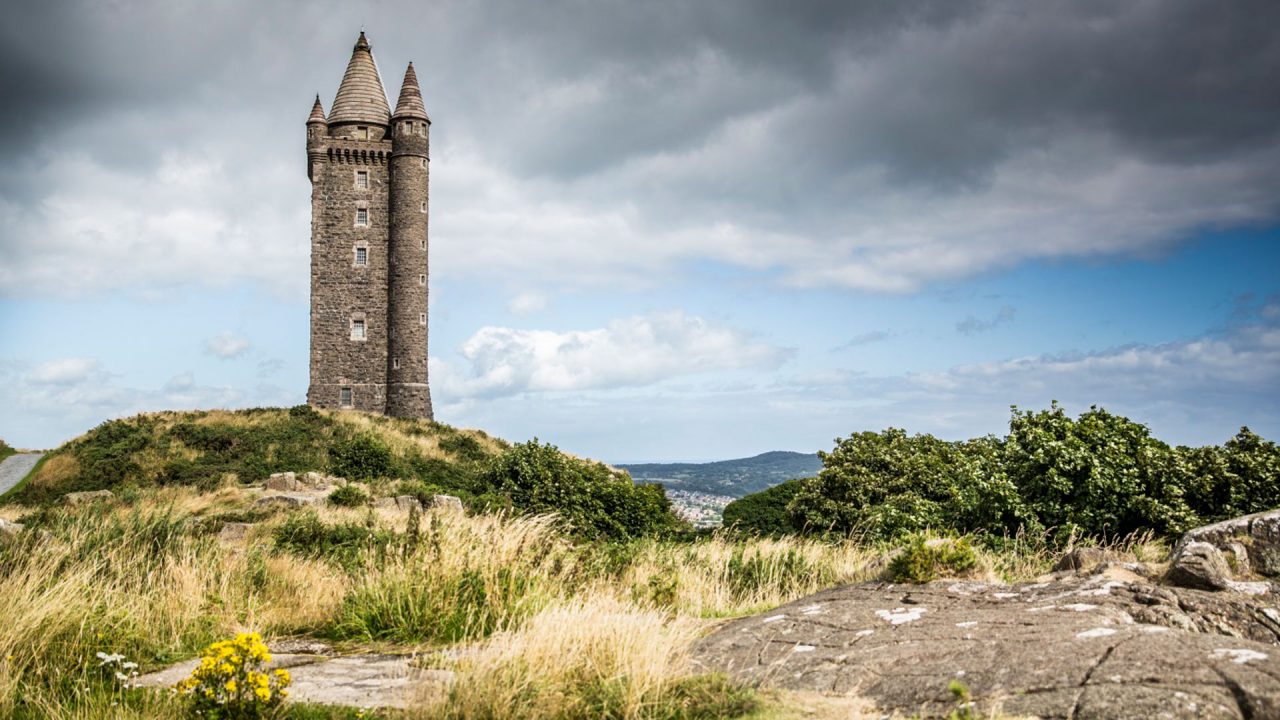 Scrabo Tower and Country Park
Newtownards
At the top of Scrabo Hill, overlooking Strangford Lough and the whole of North Down, is Scrabo Tower. The tower, which was built in 1857, is one of Northern Ireland's best known landmarks and the views from the top are spectacular. Inside the tower you can see an exhibition and short video detailing its history. Scrabo Country Park is centred at the top of Scrabo Hill near Newtownards and boasts incredible views over Strangford Lough and the surrounding countryside. There are plenty of paths through the fine beech woodlands of Killynether Wood and around the disused quarries allowing visitors many opportunities to enjoy the quiet and peaceful countryside. he views over Strangford Lough and North Down are some of the finest in the country. The walk then descends to the disused sandstone quarries which provided building stone since Anglo-Norman times. The old quarries have major geological importance and have been designated an Area of Special Scientific Interest. Scrabo Tower, open to the public from Easter to end September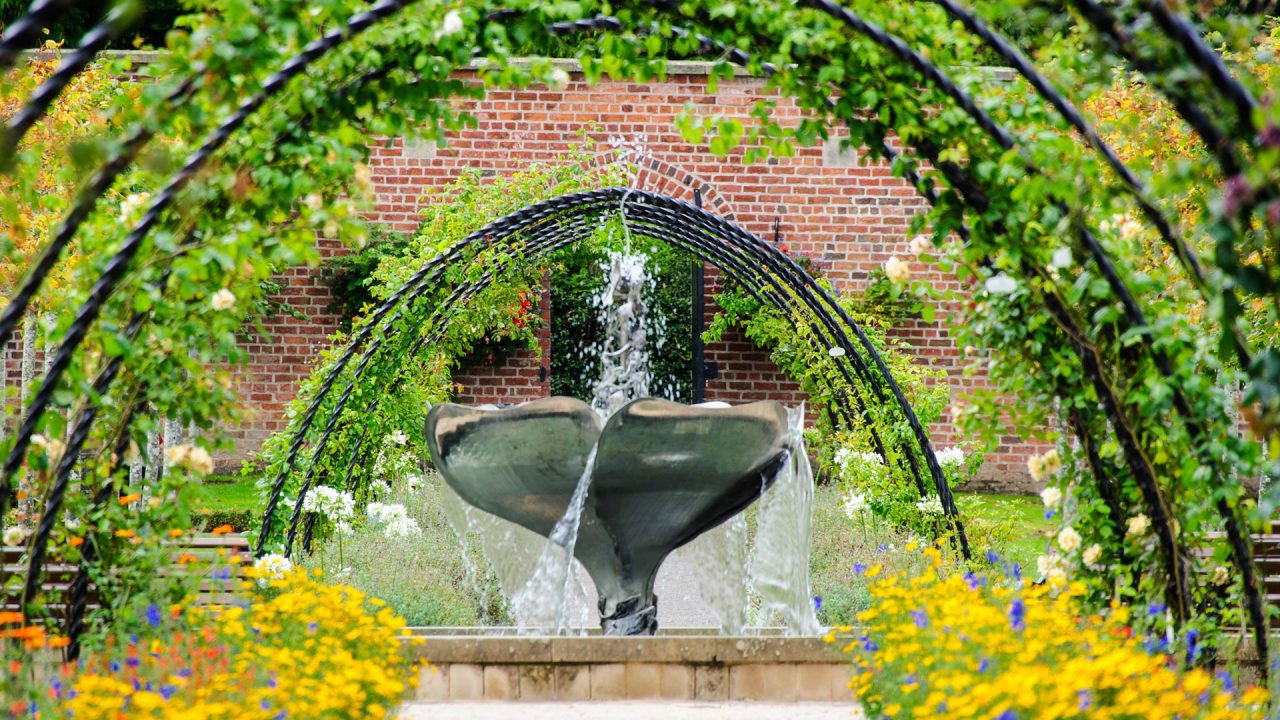 Bangor Castle Walled Gardens
Bangor
The garden is divided into four different sections, each with its own horticultural personality. It also boasts two unique pieces of sculpture inspired by the borough's maritime history. The Ward family designed the Bangor Castle Walled Garden in the 1840s. It was previously unopen to the public and was considered by many as a secret garden! North Down Borough Council restored this beautiful the Garden and it was officially opened as a visitor attraction in April 2009. The garden won the Royal Horticultural Society Award for Permanent Landscaping in its first year of opening.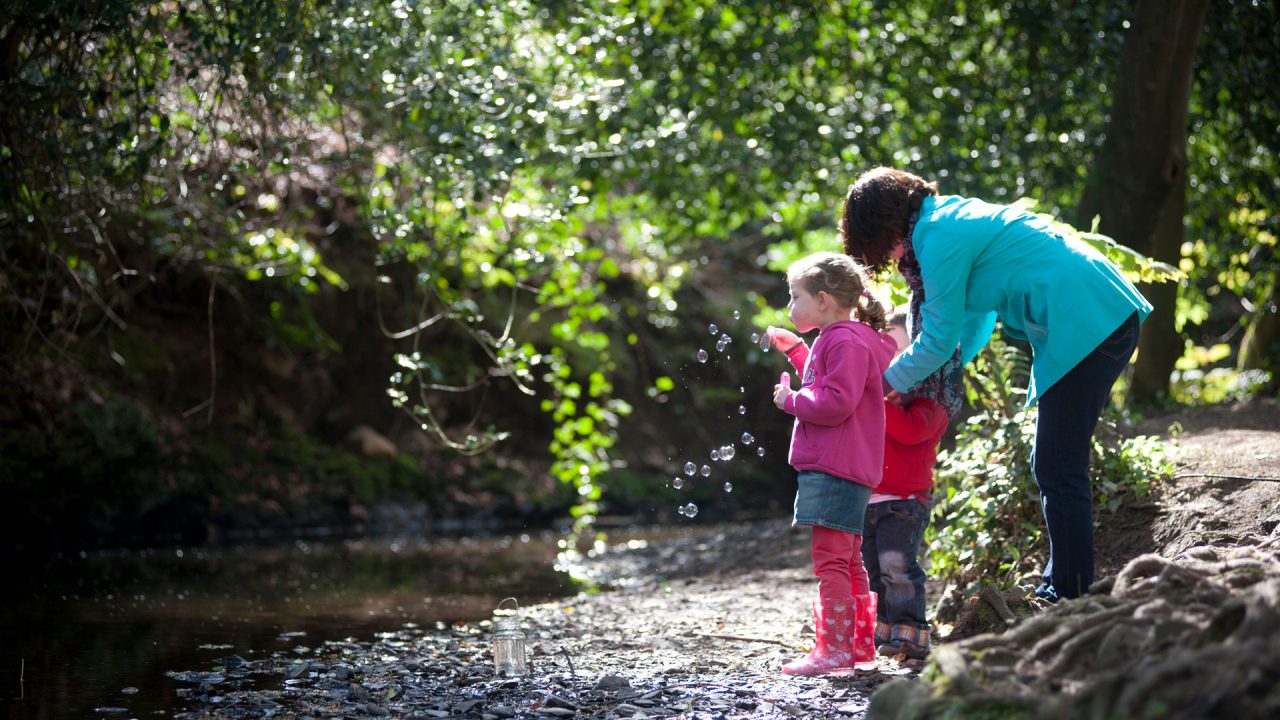 Crawfordsburn Country Park
Crawfordsburn
Explore Crawfordsburn Country Park. This scenic and tranquil park is situated on the coast between Bangor and Holywood. A relaxing natural retreat, Crawfordsburn has two excellent beaches, spectacular scenery and views across Belfast Lough, tranquil walks through peaceful meadows and wooded glens and a stunning waterfall. The Park also boasts a large visitor centre and café, an Adidas-approved 5K running trail, a new natural play area and a geology garden. The Park is home to a wide range of wildlife including hedgehogs, rabbits, badgers, a large rookery and jays in the wooded glen, grey wagtails and dippers along the streams and seals, herons, shags, guillemots and, in winter, Brent geese can be seen when walking along the Park's coastal path. If you are in the Park on a Saturday or Sunday afternoon, don't miss visiting Grey Point Fort, a historic monument completed in 1907 to defend Belfast from sea-borne attack, with its enormous guns, which can be seen from the coastal path.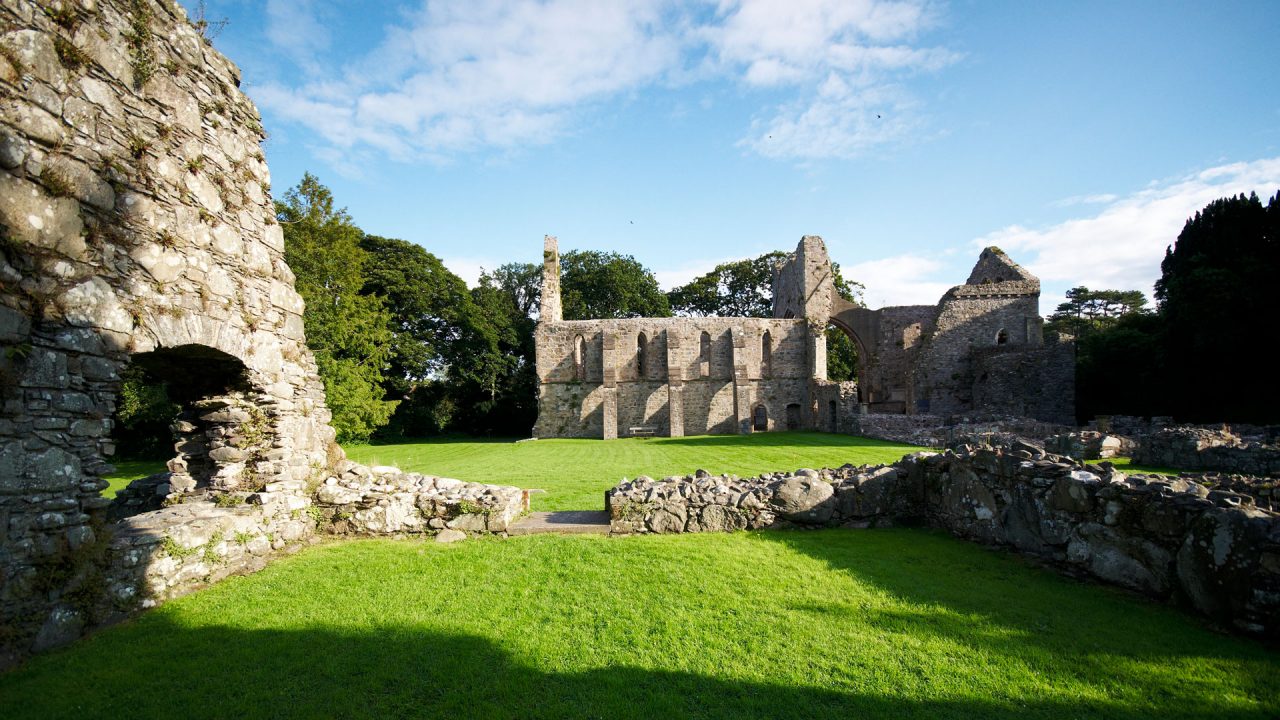 Grey Abbey
Greyabbey
Greyabbey is one of the best examples of Anglo-Norman Cistercian architecture in Ulster and was founded in 1193 by Affreca, wife of John de Courcy, the Anglo-Norman invader of East Ulster. Poor and decayed in the late Middle Ages, the abbey was dissolved in 1541 but in the early 17th century was granted to Sir Hugh Montgomery and the nave was refurbished for parish worship until the late 18th century. The remains, in the beautiful parkland setting of the nearby grand house of Rosemount, consist of the church with cloister and surrounding buildings to the south. There is a small visitor centre with displays at the entrance and a reconstructed 'medieval' physic (herb) garden.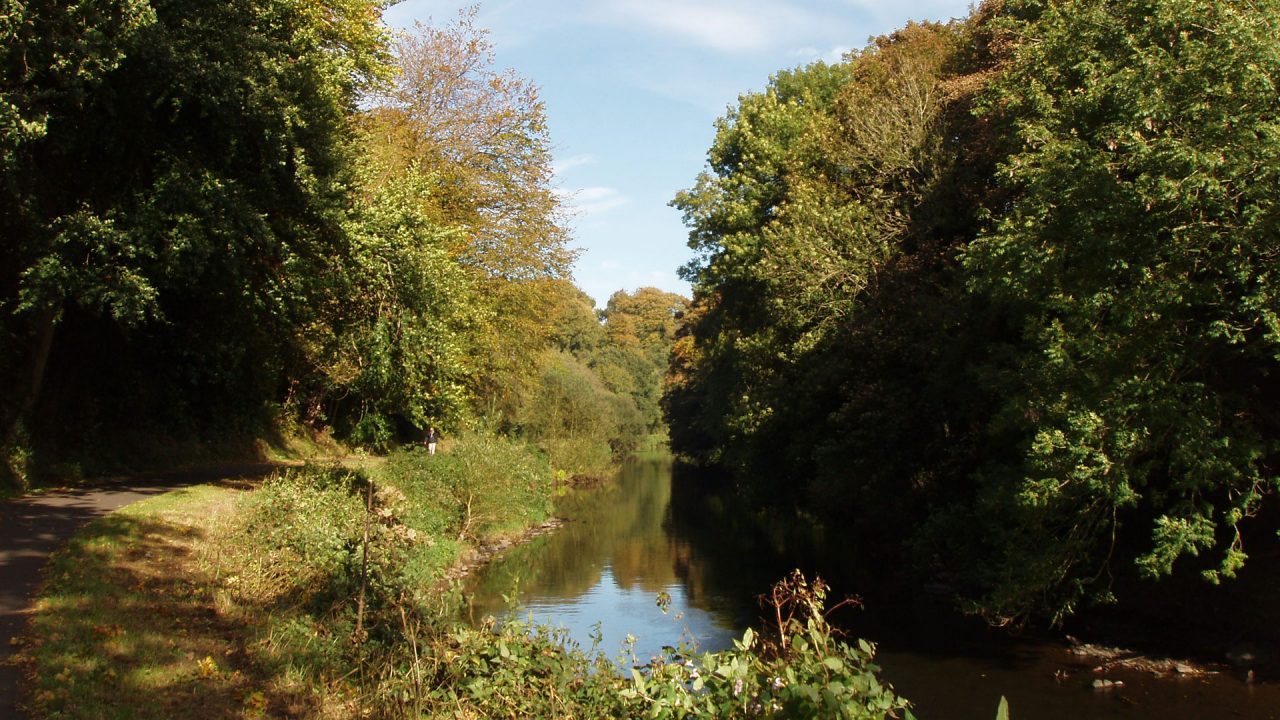 Lagan Valley Regional Park
Between Belfast and Lisburn
The Lagan Valley Regional Park is located between Belfast and Lisburn and covers some 4,500 acres of countryside and riverbank. The Regional Park is a mosaic of urban parks, heritage sites, nature reserves and riverside trails. The backbone of the Regional Park is the River Lagan and towpath which offers miles tranquil walks in attractive surroundings. Its rich local history includes relics of the linen industry, whilst its more distant past is represented by Norman mottes and evidence of early Stone Age settlements, notably the Giant's Ring. It is an ideal place to enjoy the countryside, go cycling, running, canoeing or bird watching.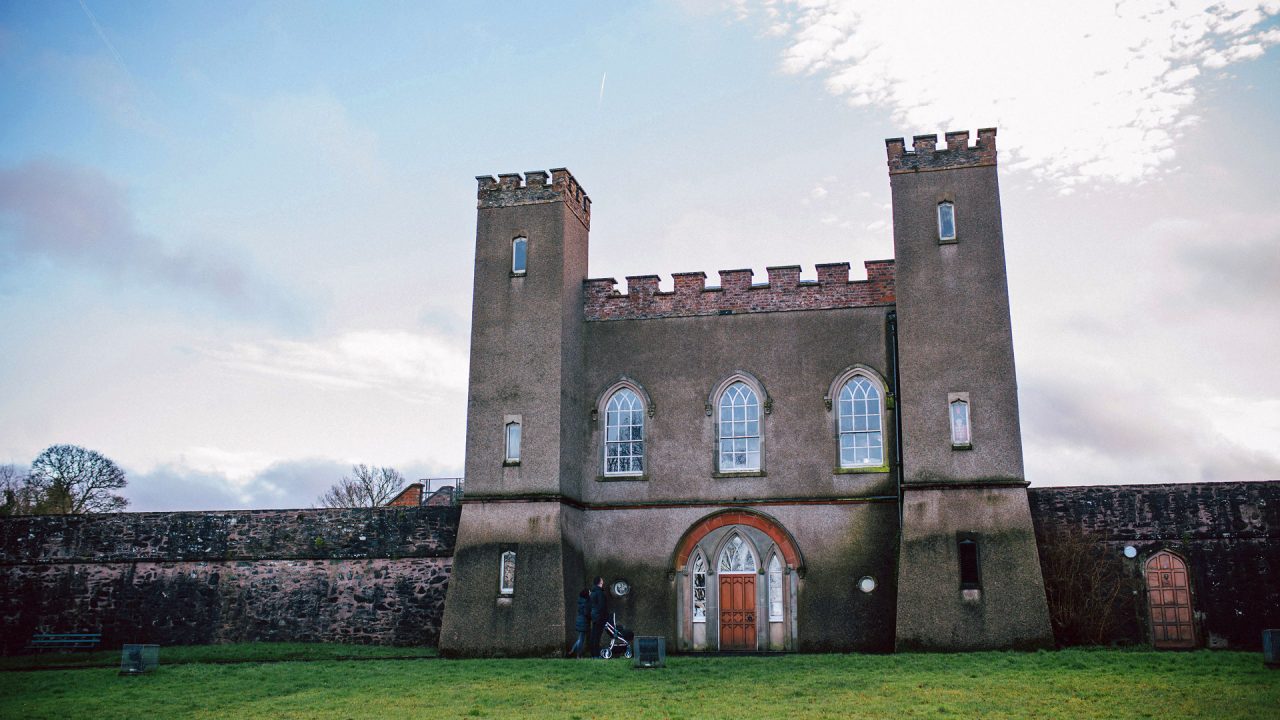 Hillsborough Fort and Forest
Royal Hillsborough
Artillery fort built in 1650 by Colonel Arthur Hill – the Hill family built the village of Hillsborough starting with the fort. Remodelled in the 18th Century for feasts and entertainment. For safety reasons children under 16 cannot be admitted unless accompanied by an adult. Hillsborough Forest, set within the historic landscape of Large Park, offers the visitor 150 acres of mixed woodland in which to walk and relax with nature. Bird life is rich and varied and larger mammals, including foxes and badgers, may also be seen. Fishing, by permit only, is available. Open from dawn till dusk every day, except the first Sunday in January. Admission and car parking is free.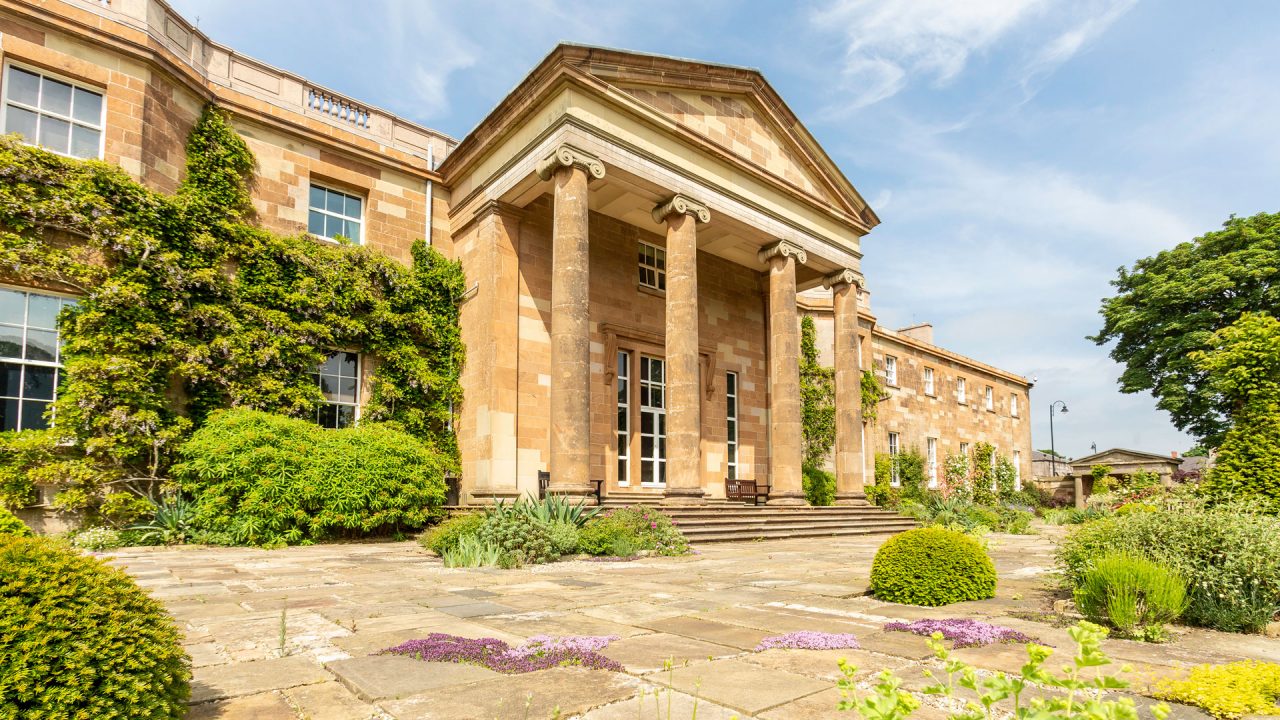 Hillsborough Castle and Gardens
Royal Hillsborough
Visit Hillsborough Castle and Gardens, a stunning late Georgian mansion built in 1770s. The official residence of the Royal Family when in Northern Ireland, and home to the Secretary of State, Hillsborough Castle and Gardens is open to visitors for tours from April until the end of September. Take a walk around the beautiful gardens including ornamental grounds, peaceful woodlands, meandering waterways and trimmed lawns as well as modern commemorative trees and exotic plants.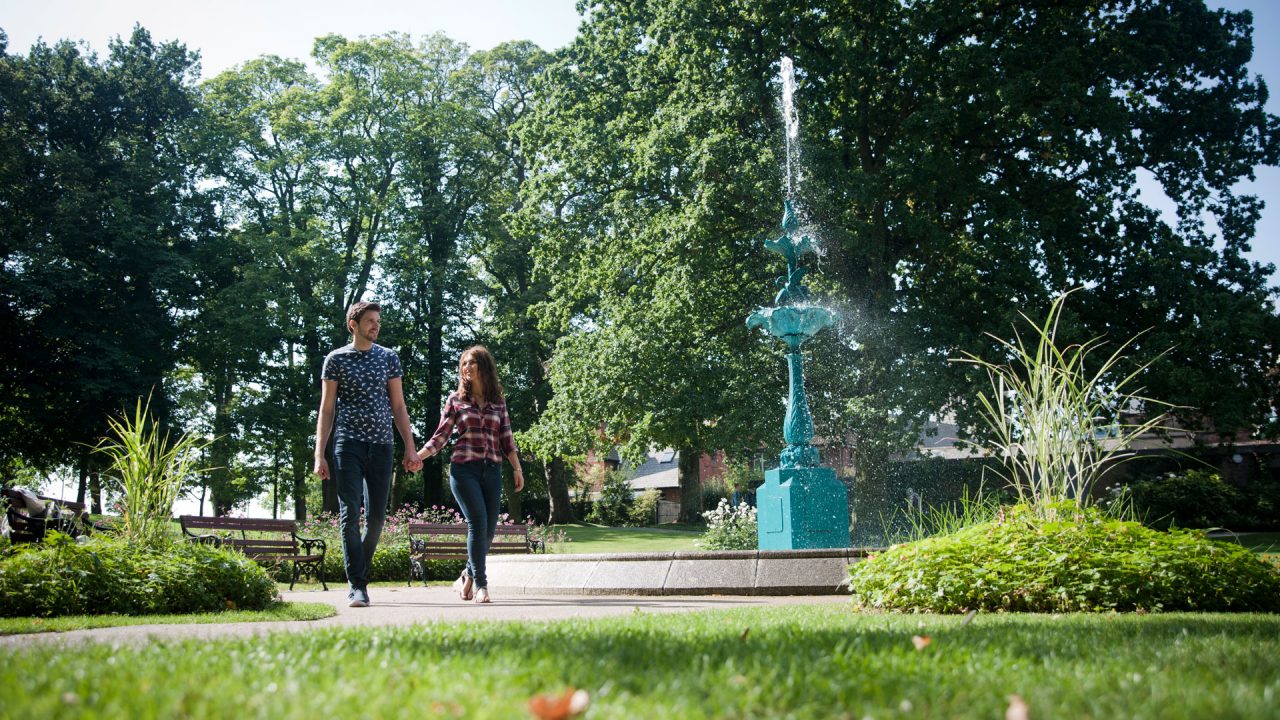 Lisburn Cathedral and Castle Gardens
Lisburn
There has been a Christian Church on this site for over 400 years, and while there are many significant and interesting features we hope you will sense that the Cathedral of today is a living church. About the year 1609, a Welsh officer in the English army, Sir Fluke Conway, settled in Lisnagarvey (as the district was then called) and built, or rebuilt, a castle on the highest point overlooking the river Lagan in what is now Castle Gardens park.