Please remember to stick to COVID-19 guidelines while you're out and about for a walk. For more information read our COVID-19 advice.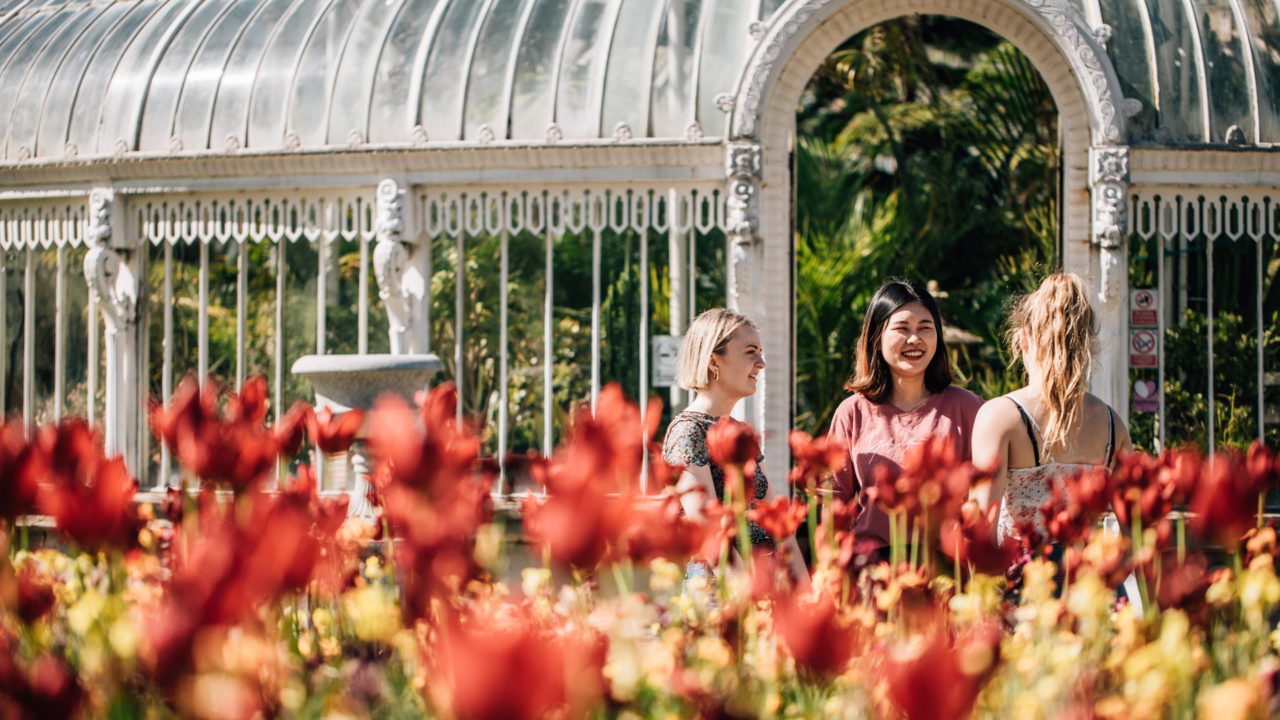 Botanic Gardens
Botanic Gardens was established in 1828 by the Belfast Botanic and Horticultural Society, in response to public interest in horticulture and botany. The site contained exotic tree species and impressive plant collections from the southern hemisphere, many of which can still be seen in the park today. It's home to the Palm House, the Ulster Museum and The Tropical Ravine which is receiving a 3.8 million restoration, expected to be completed by early 2017, which will house many tropical and native plants in the unique, listed building nestled in the heart of Botanic Gardens.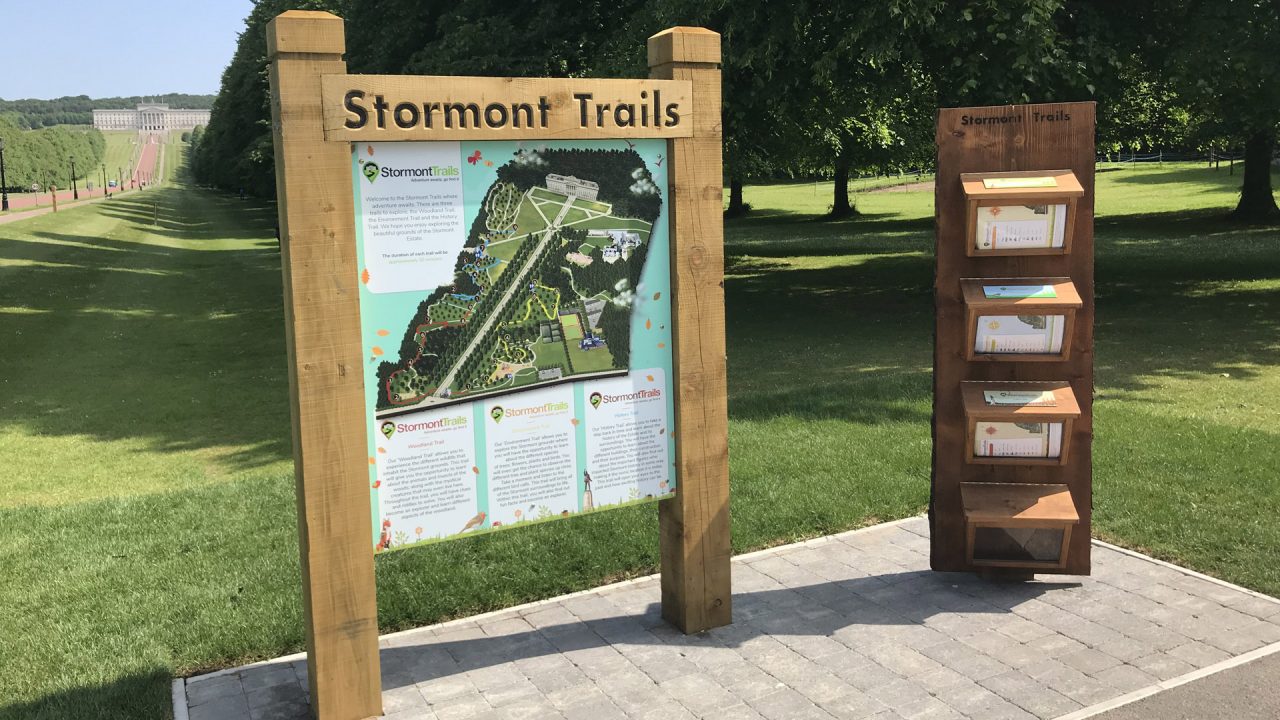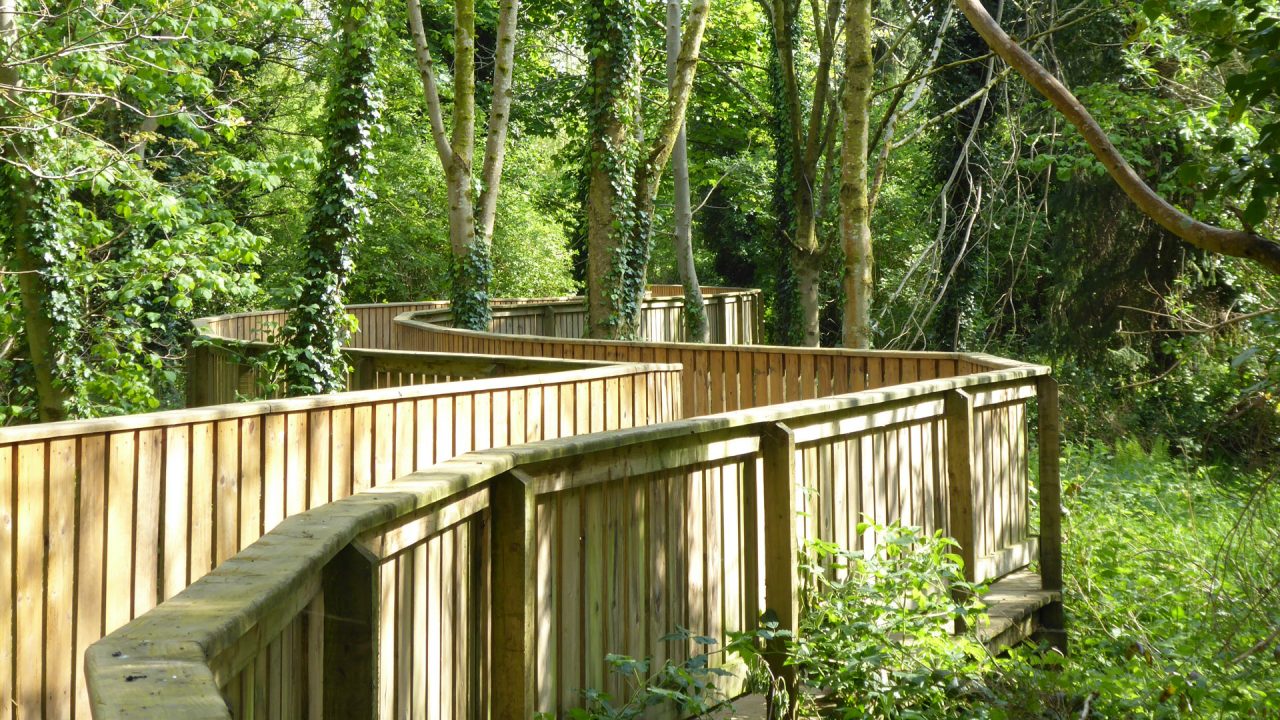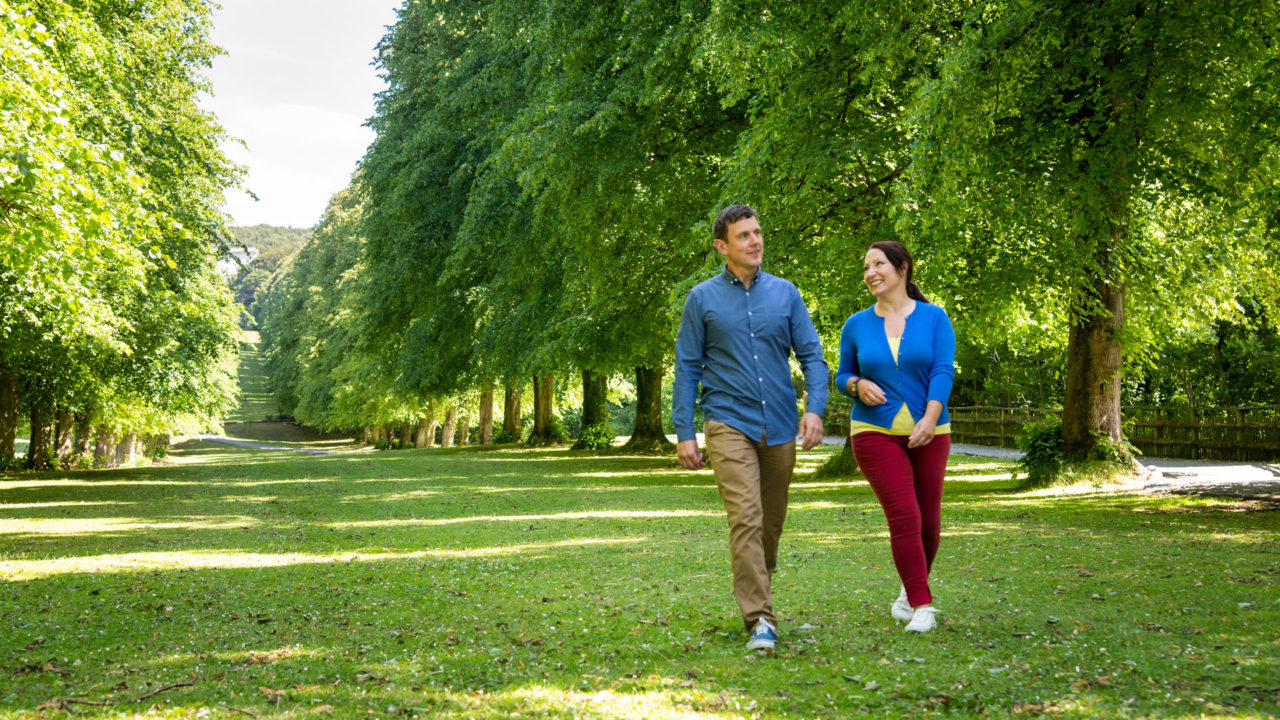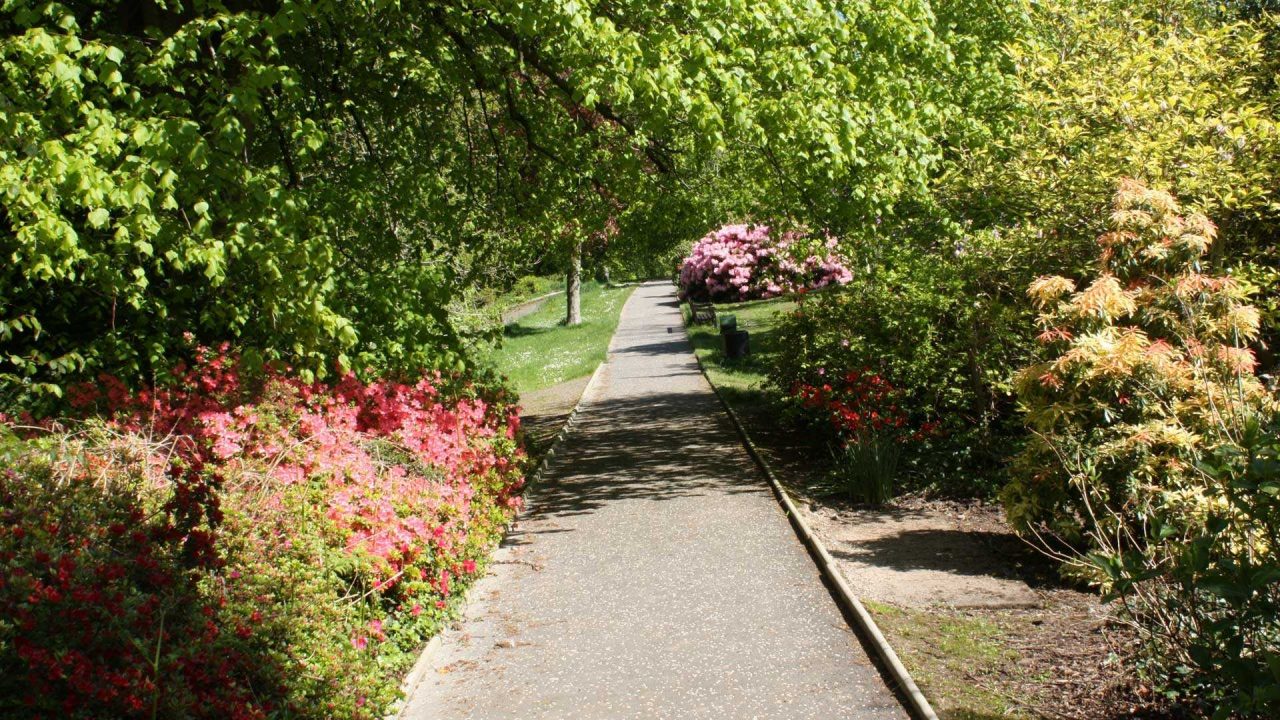 Stormont Estate
Recognised as one of Northern Ireland's most prestigious green spaces with a Green Flag award, Stormont Estate is a woodland park open to the public with beautiful gardens, walking trails, enclosed dog park, outdoor gym and a children's play park. Follow the History Trail, Environment Trail or Woodland Trail, and find public art, picnic tables and BBQ areas throughout the grounds.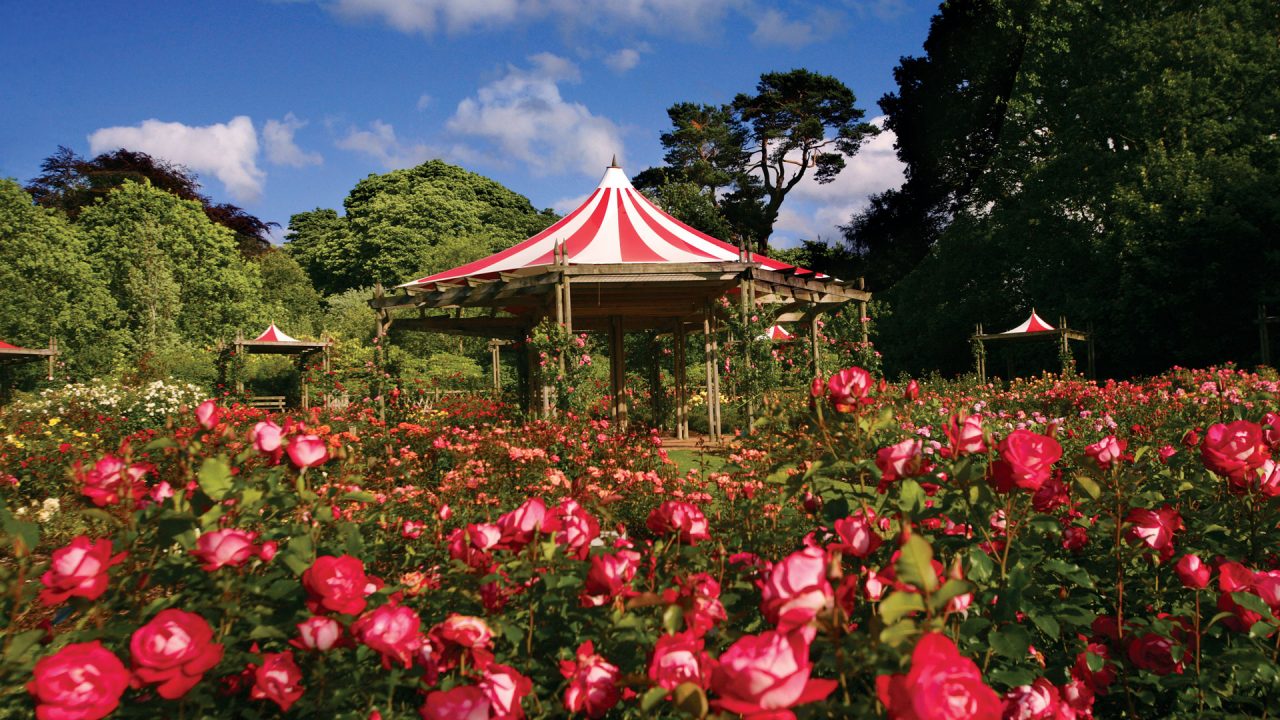 Sir Thomas and Lady Dixon Park
Sir Thomas and Lady Dixon Park in south Belfast is one of the city's most popular parks. Home to the City of Belfast International Rose Garden, which attracts thousands of visitors to Rose Week celebrations in July each year, the park covers more than 128 acres of rolling meadows, woodland and gardens. Stables Coffee Shop on site offers tea, coffee and hot and cold food.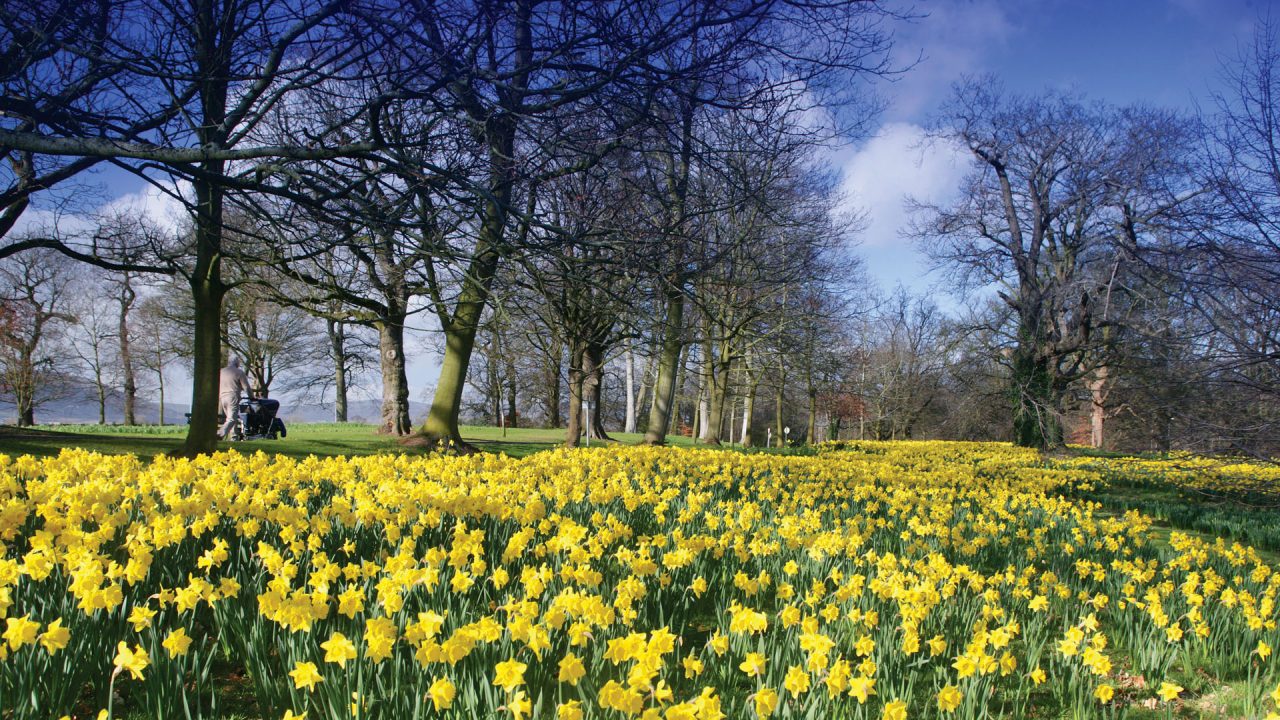 Barnett Demesne
Barnett Demesne offers walking, jogging or picnics, free exhibition in the Higgin Gallery and several pieces of public art in the manicured gardens. Surrounded by acres of majestic parkland, and within easy reach of nearby Shaw's Bridge and the Lagan towpath, you can enjoy a wide range of activities, including canoeing and kayaking. Park features include an arboretum, ecotrail, orienteering routes and children's playground (near Shaw's Bridge).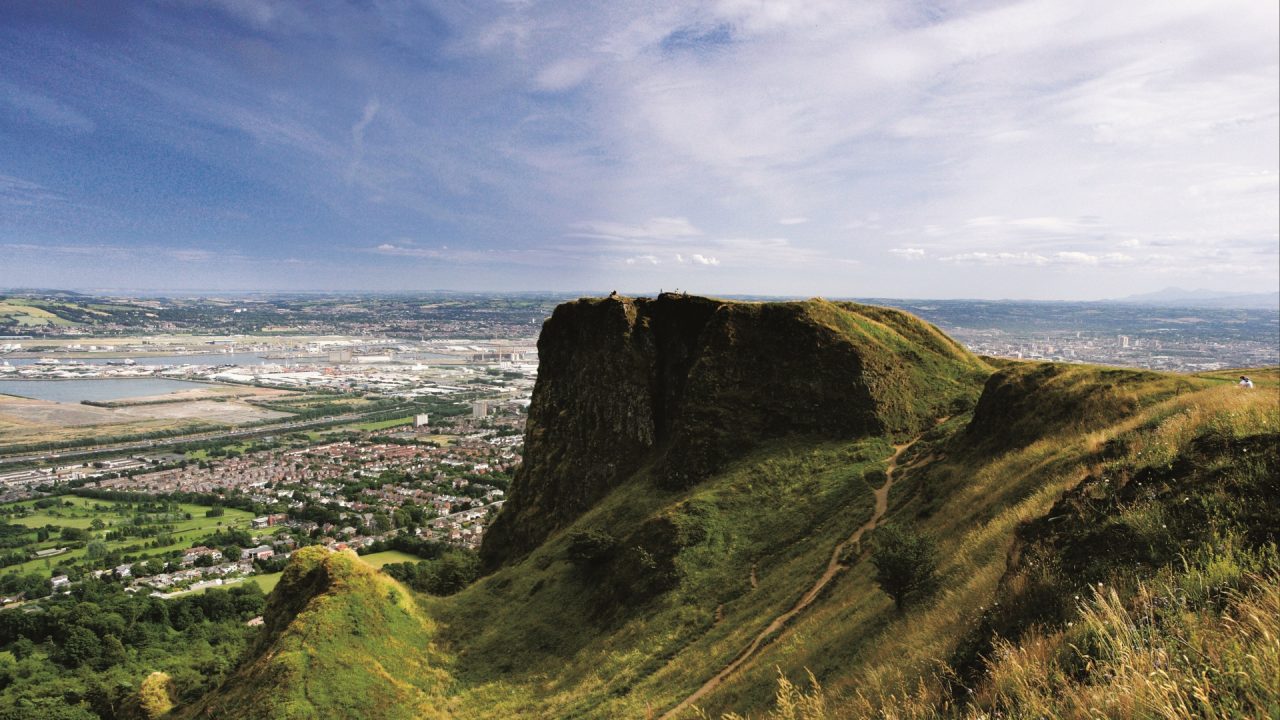 Cavehill Country Park
Visitors to Cave Hill Country Park can enjoy panoramic views across Belfast from vantage points on the hillside. The park features include Cave Hill Adventurous Playground, archaeological sites, Cave Hill Visitor Centre, an ecotrail, gardens, orienteering routes, refreshments in Belfast Castle, scenic views and waymarked walking trails suitable for casual walkers or serious ramblers.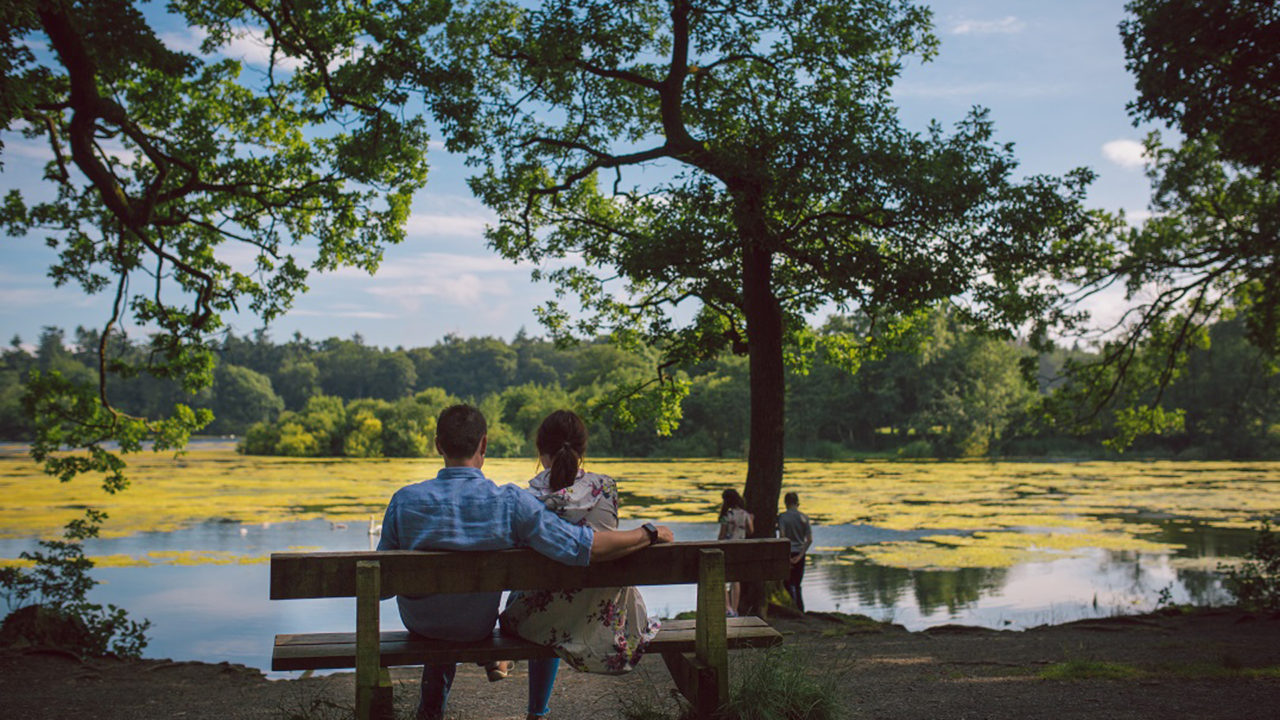 Hillsborough Forest
Find Hillsborough Forest in the picturesque village of Hillsborough, just a few minutes' walk from Hillsborough Castle. The forest covers an area of almost 200 acres and has way-marked routes providing a variety of different walks to suit everyone. Enjoy stunning lakeside viewpoints, a huge woodland-themed children's playpark and picnic areas throughout the park, and pick up a hot drink from Percy's Coffee cart in the car park.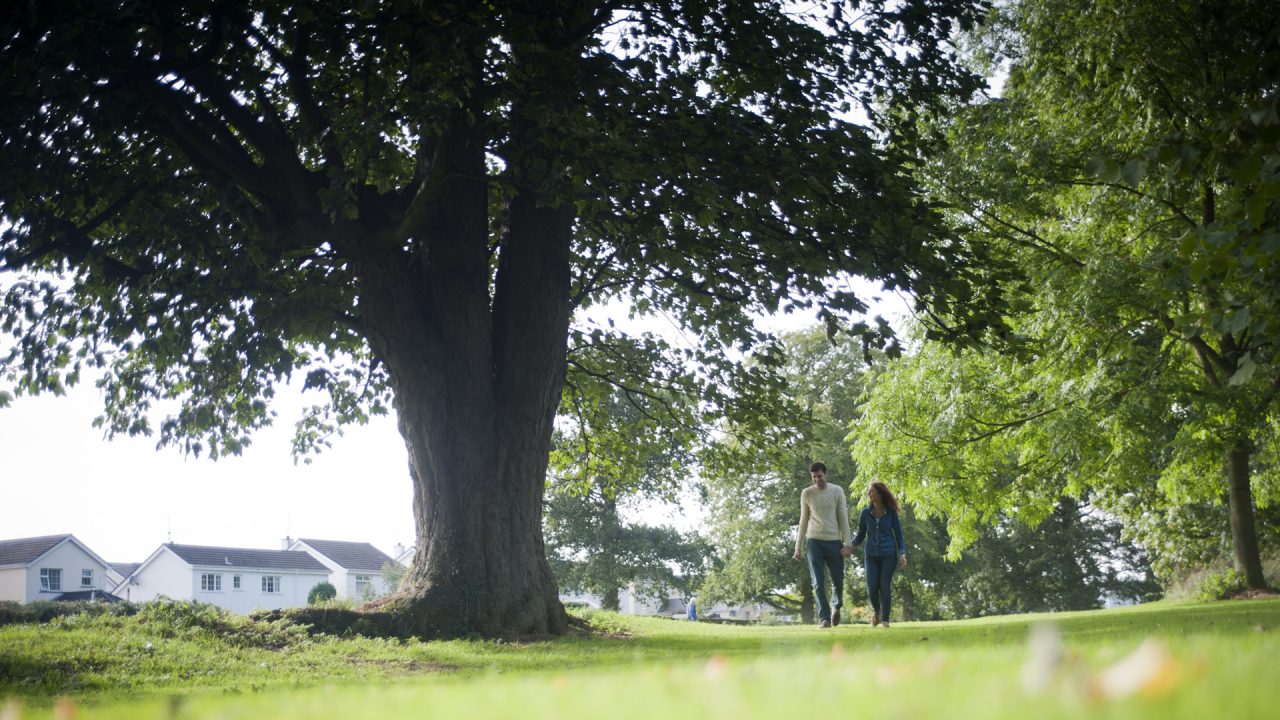 Moira Demesne
Visit Moira Demesne in the busy village of Moira, County Down. The parkland offers beautiful walks, picnic sites and a children's play area, plus a selection of award-winning rose beds. Moira Demesne was laid out by Sir Arthur Rawdon (1662-1695) with exotic plants from Jamaica, making it one of the foremost botanical gardens in 17th Century Europe. After a walk, enjoy a bite to eat in the pubs and cafés or visit artisan boutiques in Moira village.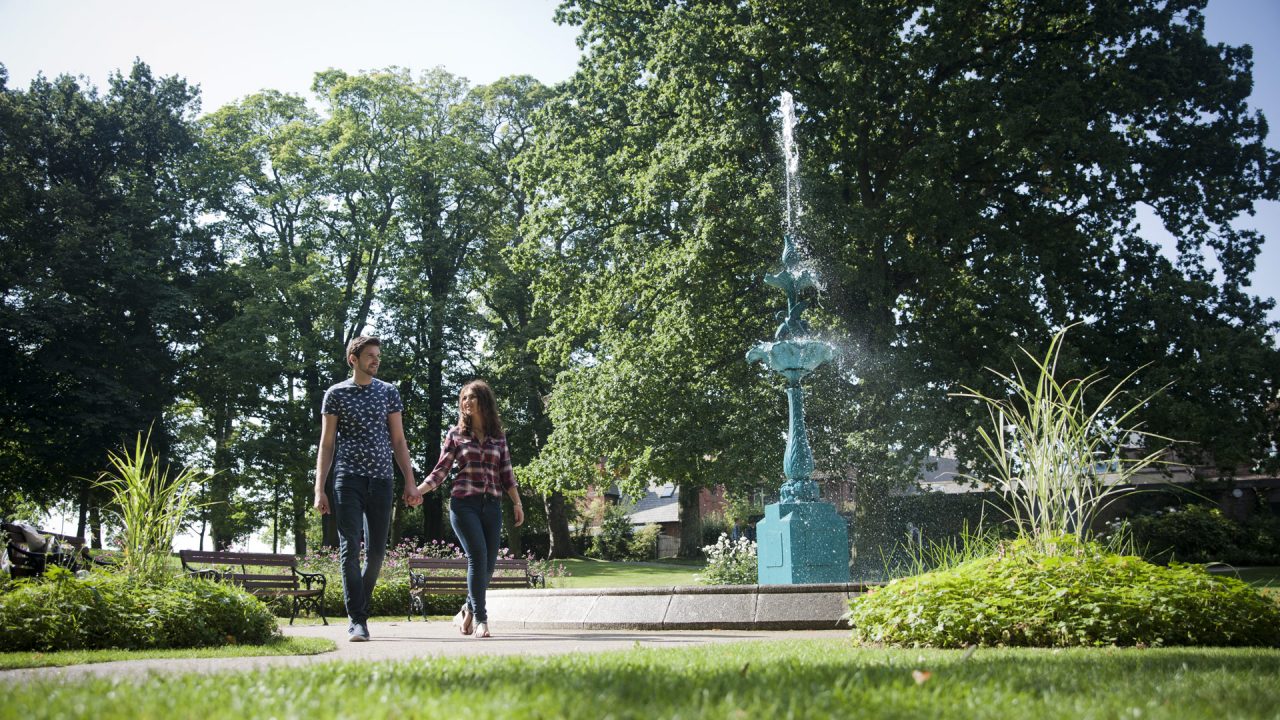 Lisburn Castle Gardens
Lisburn Castle Gardens, on the site of Lisburn Castle, were gifted for use as a public park in 1903. The top part of the gardens dates from late Victorian times and contains several important scheduled historic monuments, including the 1677 red sandstone gateway, the Wallace drinking fountain. Some of the artefacts found in the gardens can be viewed at Lisburn Museum with displays explaining their historical context and significance.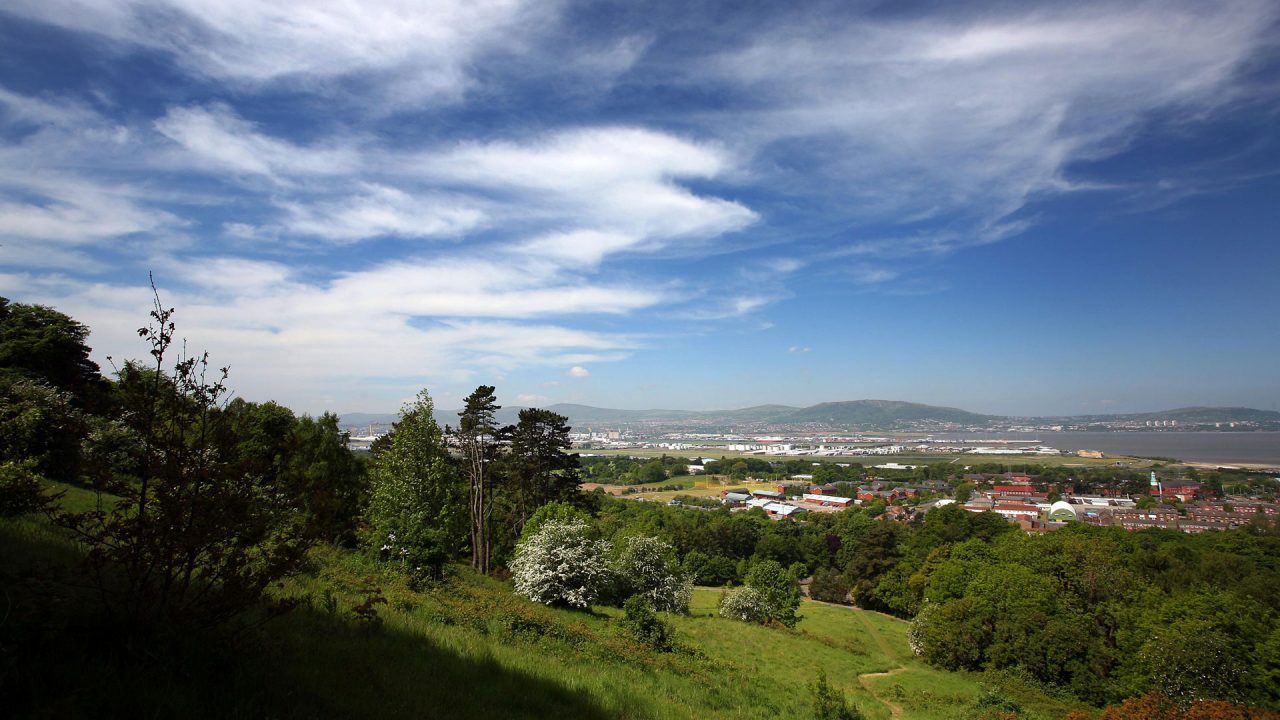 Redburn Country Park
Redburn Country Park is set on an escarpment above Belfast Lough, featuring 7km of pathways and running trails. Scrub and grassland cover the top of the hill. There are pleasant walks in all seasons, but spring is the best season to see the spectacular woodland carpet of bluebells, wood sorrel and anemones.The woods are home to birds such as tits and finches and in the summertime, willow warbler and blackcaps can be found in the scrub and gorse at the top of the hill. In the open glades, rabbits are plentiful and, if lucky, you may catch a glimpse of the park's shyest resident, the red squirrel.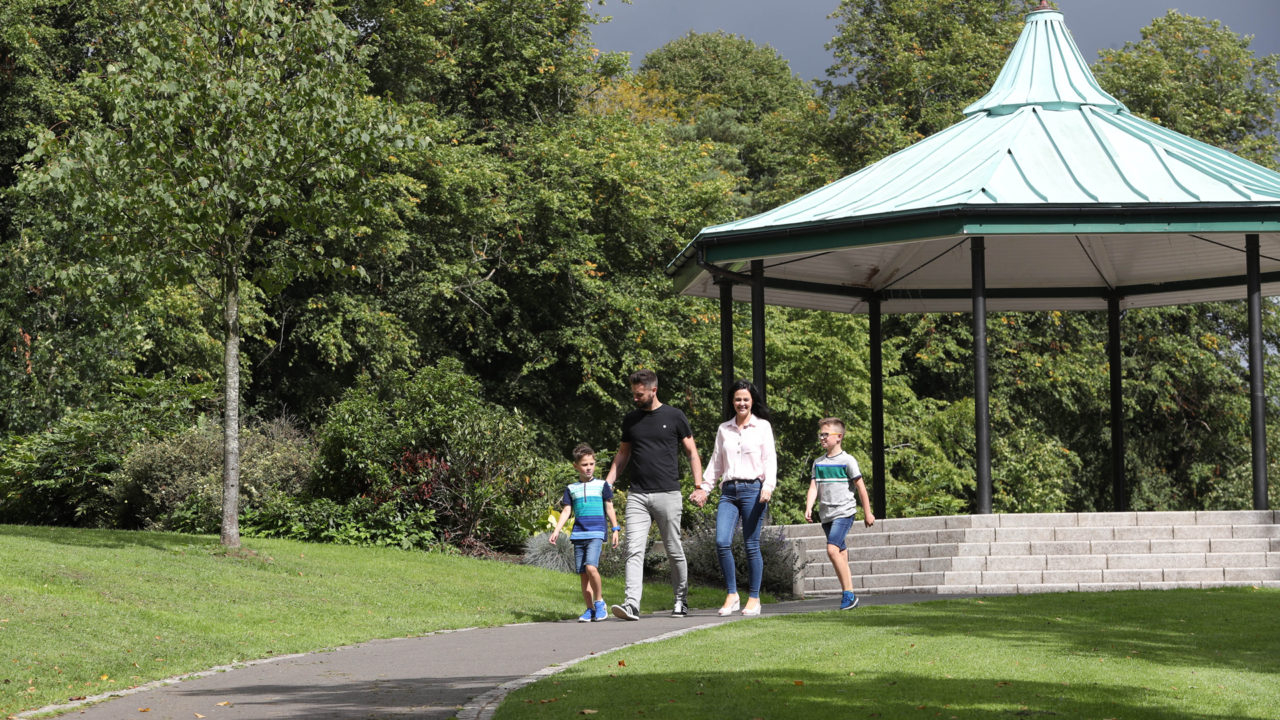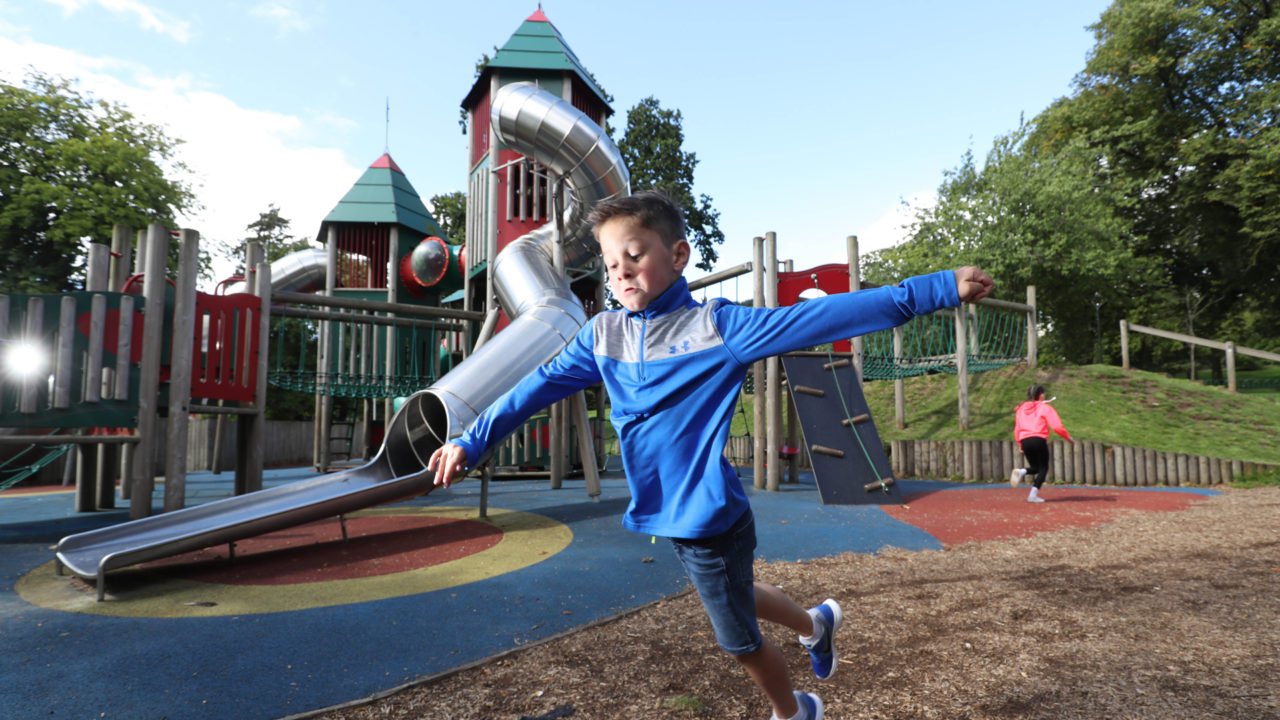 Wallace Park
Wallace Park is ideal for families, with an excellent children's play area and a variety of gentle walks. During the summer there are a number of free entry family fun events in Wallace Park with crafts, dance, theatre, music and arts on offer. Park-run events, an outdoor gym and tennis dome facility are also available within the park.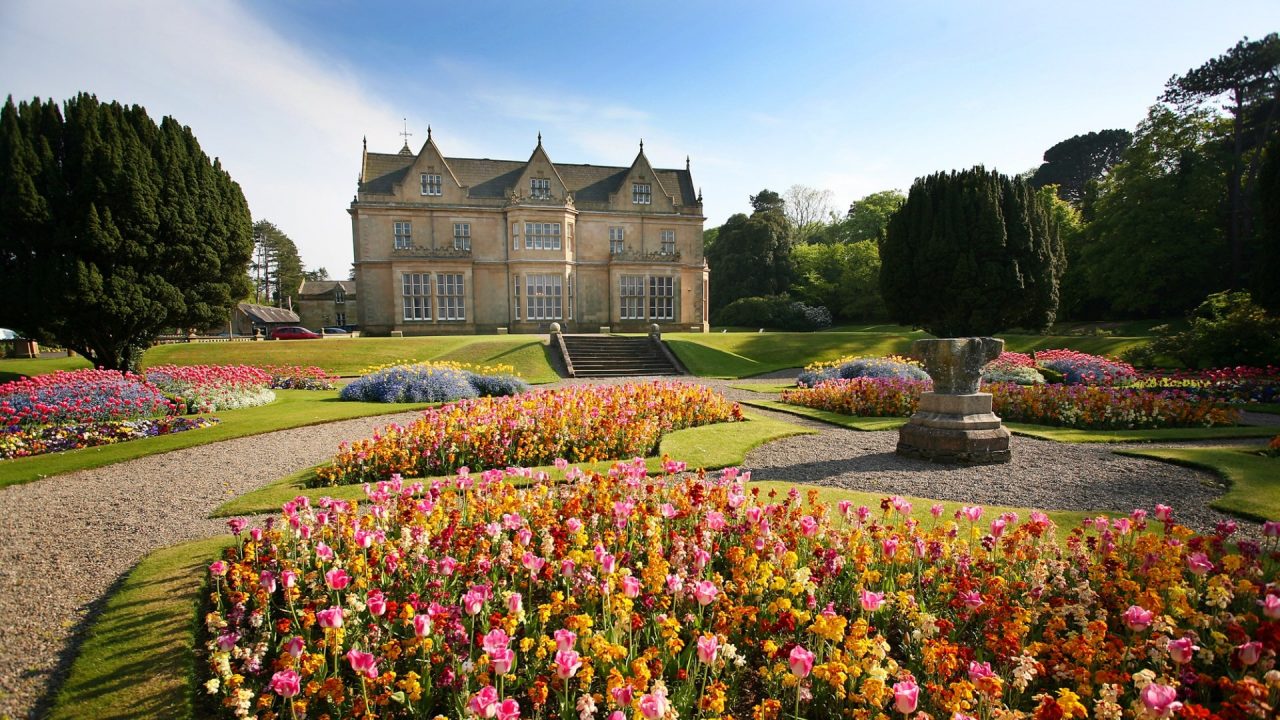 Bangor Castle
This impressive building was built for the Hon Robert Edward Ward and his family in 1852. The building is situated in the grounds of Castle Park alongside the North Down Museum and is just a short walk from Bangor Castle Walled Garden.Tours of the building are available by appointment only. The grounds are always accessible to visitors.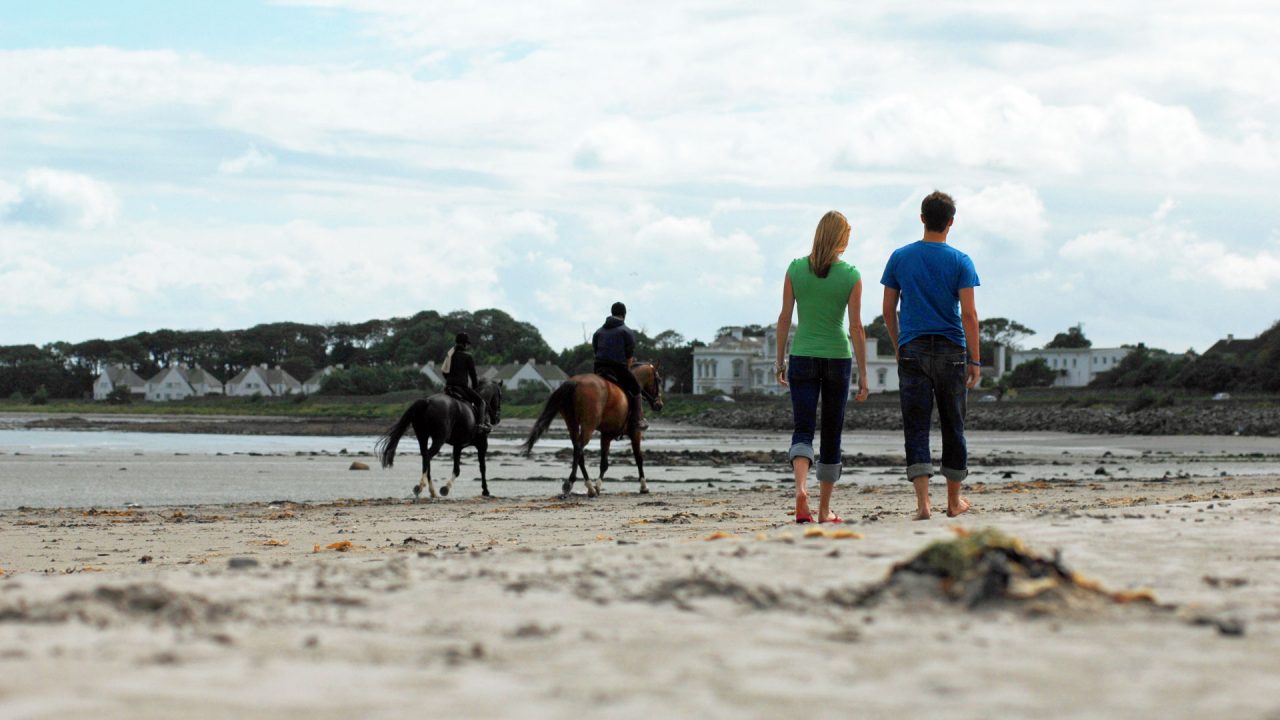 Millisle Beach Park
Millisle Beach Park is a rural beach off the Ballywalter Road on the Ards Peninsula. The park provides a small sandy beach, play and picnic facilities, a jetty and two slip ways. Car parking and public toilets are provided and there is also disabled access. Also situated nearby is a children's playground which includes interactive equipment, the first of its kind in the Ards Borough.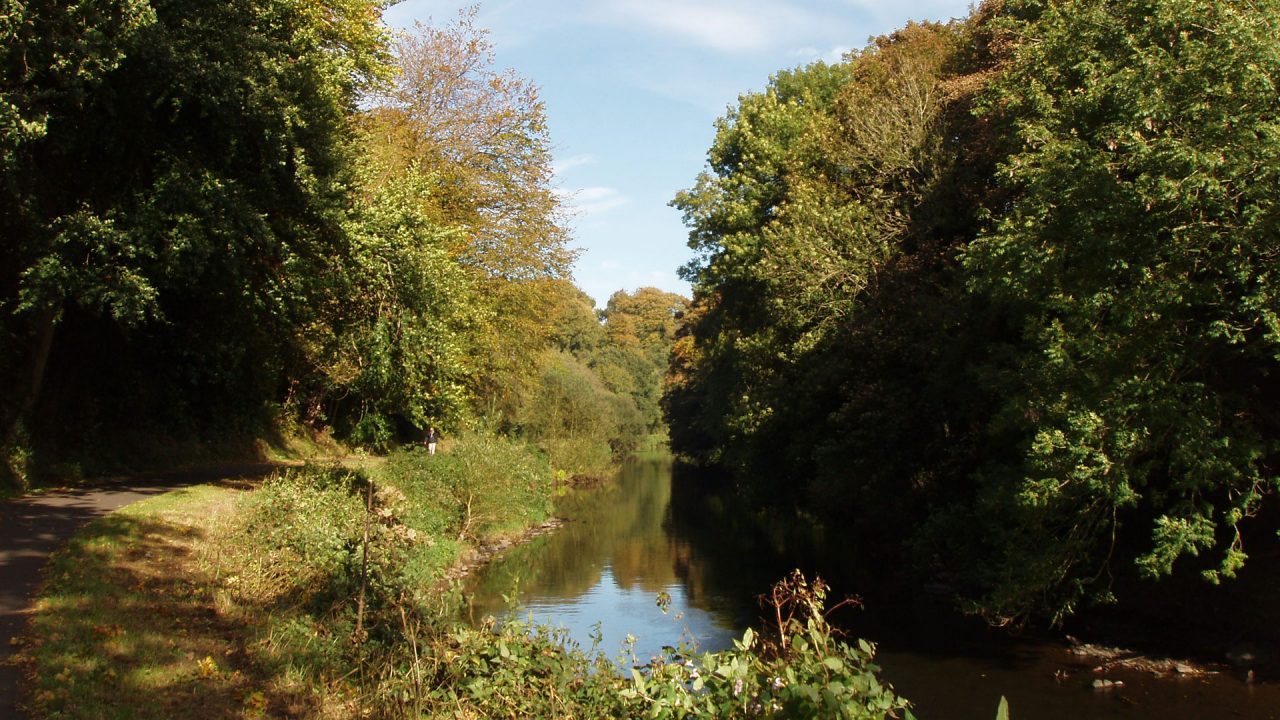 Lagan Valley Regional Park
Lagan Valley Regional Park is a mosaic of countryside, urban parks, heritage sites, nature reserves and riverside trails. The Lagan Towpath offers miles of walking or cycling surrounded by beautiful scenery. A great place to get out and stretch your legs and enjoy the flora and fauna in tranquil surroundings. Begin your journey from the many access points to the River Lagan and the towpath by foot, bicycle and car at Stranmillis, Loughview Road, Shaws Bridge and many more.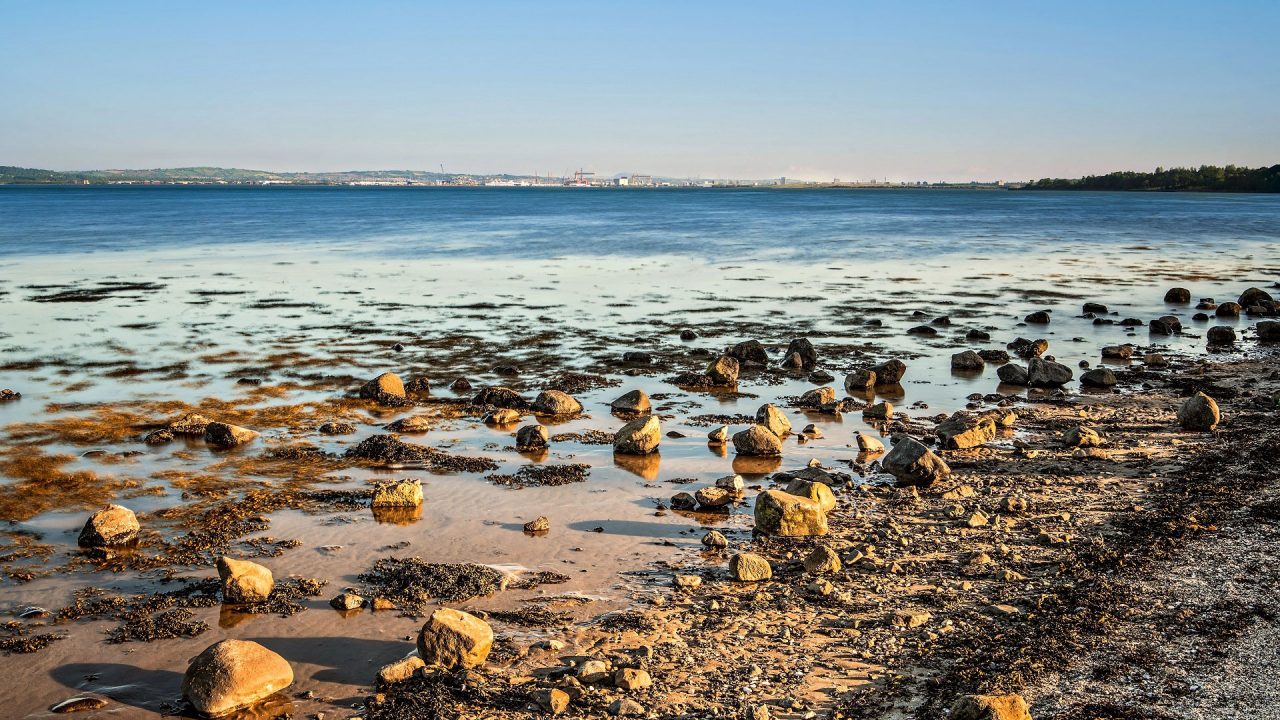 Jordanstown Loughshore Park
On the edge of Belfast Lough, Jordanstown Loughshore Park is the first stop along the stunning Causeway Coastal Route. Kick back and enjoy the wildlife and scenery around Belfast Lough, get active in the play park and outdoor gym, explore the cycle path and art trail which goes to Belfast and beyond, or recharge in the onsite cafe.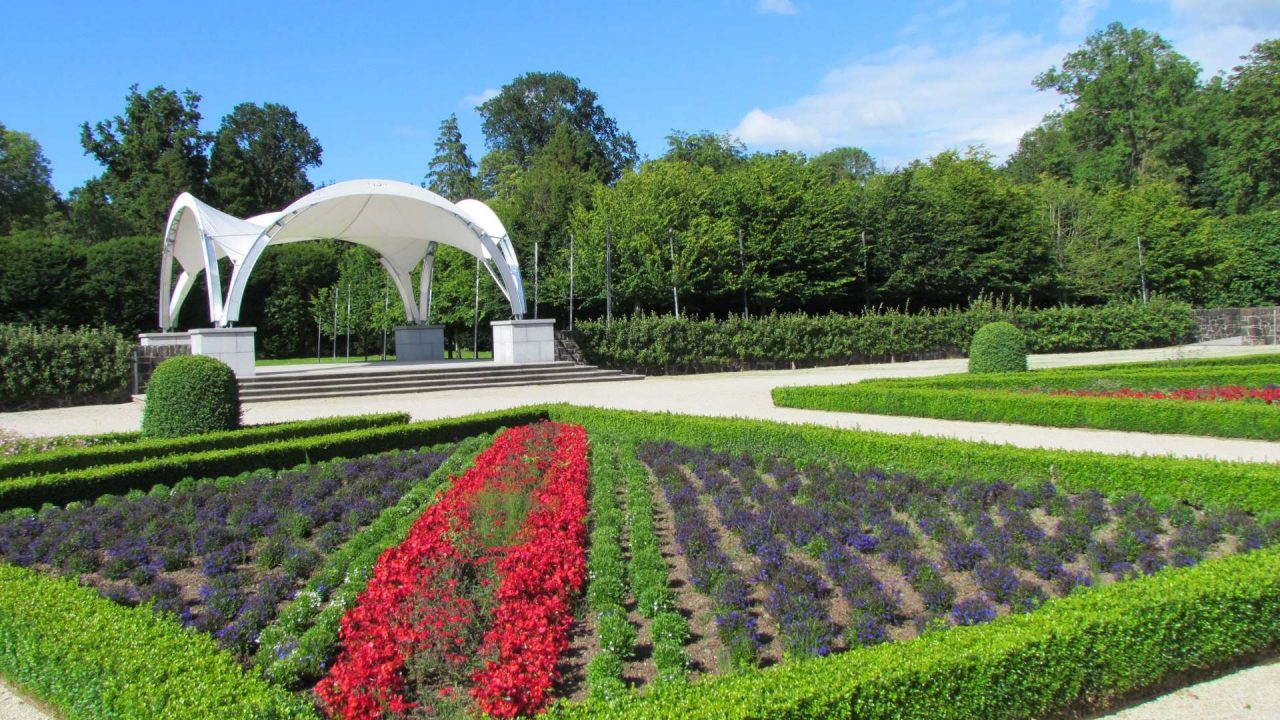 Antrim Castle Gardens
Antrim Castle Gardens is an historical gem, with nothing like these 400 year old gardens anywhere else in Northern Ireland. The gardens are a complex living museum containing over four centuries of culture and heritage. Within the heart of the 60 acre gardens is a unique visitor experience, Clotworthy House. Visit the Garden Heritage Exhibition where you can read about the history of the gardens or the Oriel Gallery art exhibitions.