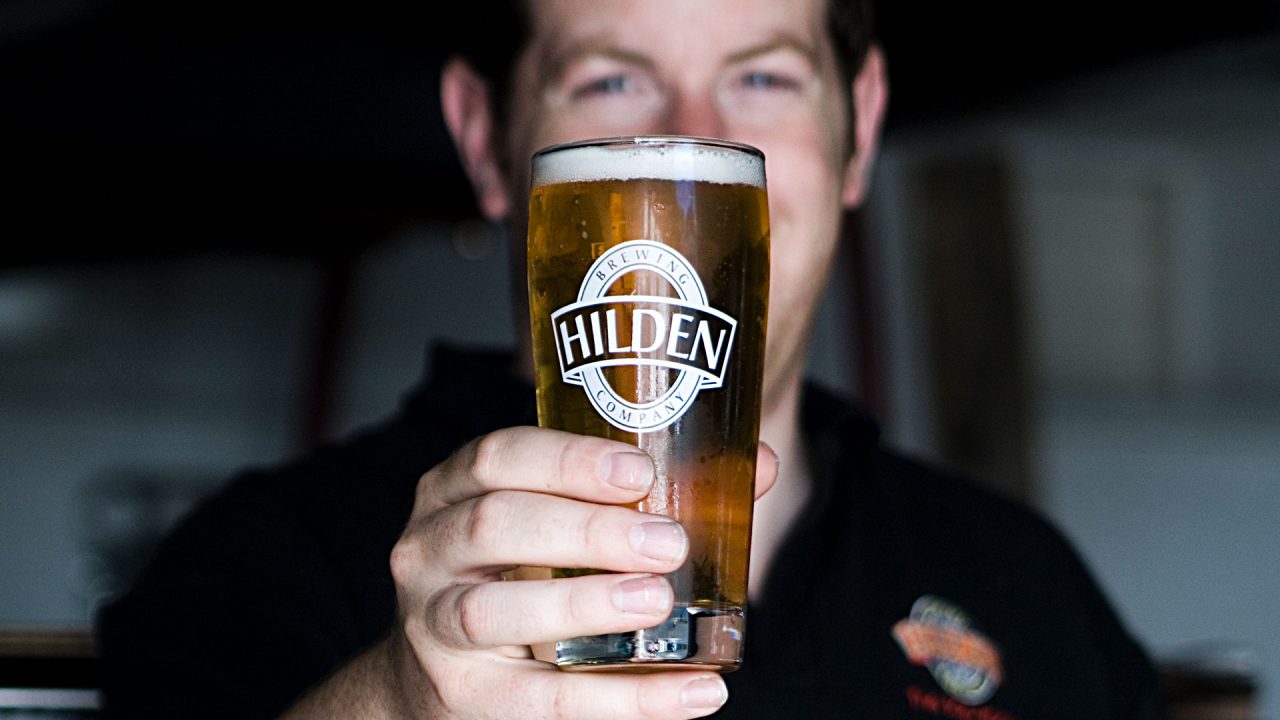 Hilden Brewery
One of the most popular and well known microbreweries is the Hilden Brewery, located in Lisburn, which has been creating some of the finest quality craft beers since 1981. Not only do they boast a collection of 13 draught beers and nine bottled beers, the brewery at Hilden and its award-winning Tap Room Restaurant are well worth visiting. Take a tour to discover the magic of brewing and learn about this ancient craft from a master brewer as he explains the process which converts malt and hops into traditionally brewed beer. After the tour you can sample the subtleties of flavour and character of Hilden's finest beers.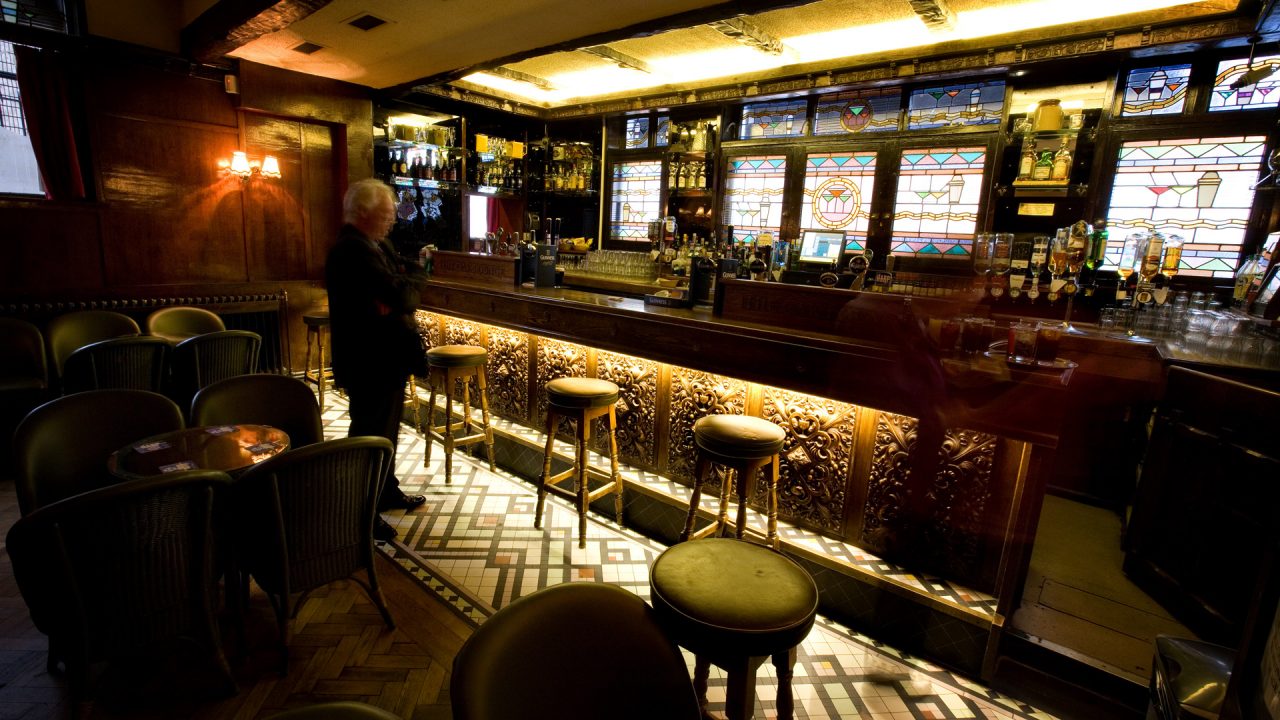 Errigle Inn
Located on the Ormeau Road in south Belfast, The Errigle has an ever changing and interesting selection of local and international craft beer and microbrewery offerings on rotation as well as bottles and cans. Helpful and knowledgeable staff can recommend from the extensive menu. Great food, live music and big screen sports are also on offer at this popular traditional pub.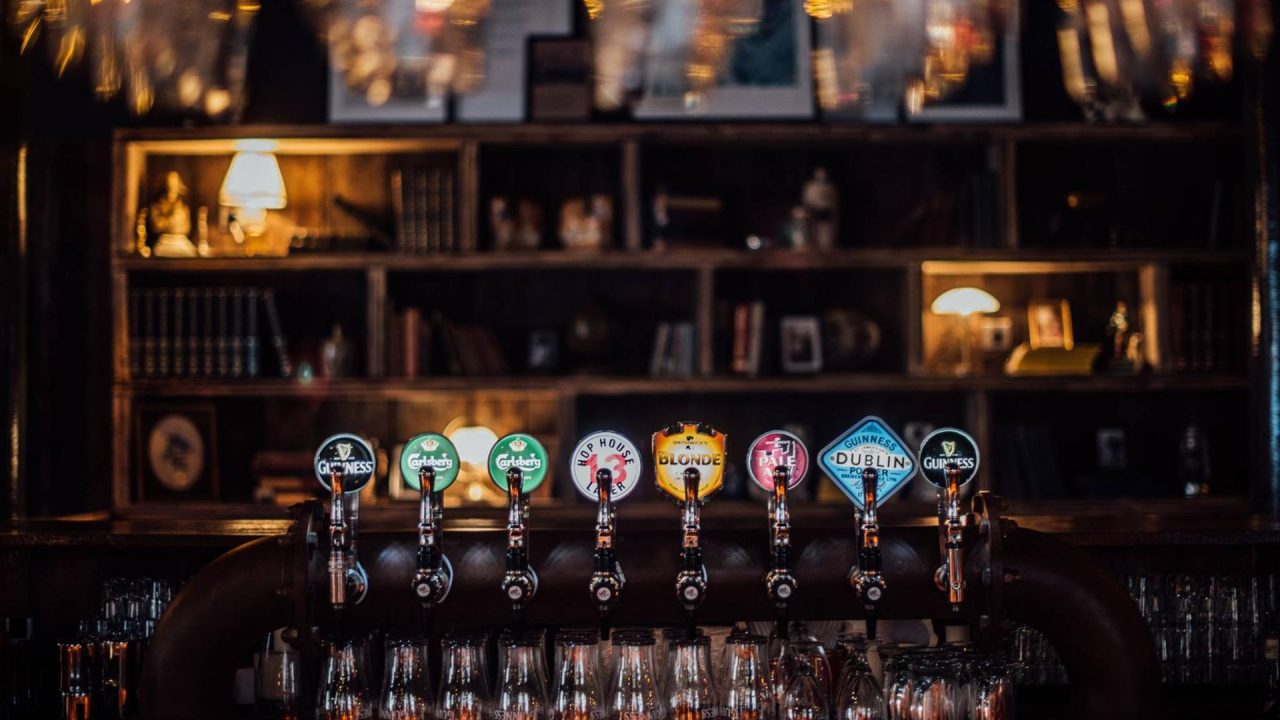 Sweet Afton Bar and Kitchen
Located on the ground floor of a historic building in the heart of the Linen Quarter, Sweet Afton is can be found along with sister bars The Perch and Rita's. A bar and restaurant combined, Sweet Afton is name after one of Robert Burns' famous poems, Flow Gently, Sweet Afton. Local beer offerings include Hillstown Brewery and Hilden Brewery, or you can sample something from further afield inducing American breweries Crazy Mountain Brewing Company and Anchor Liberty.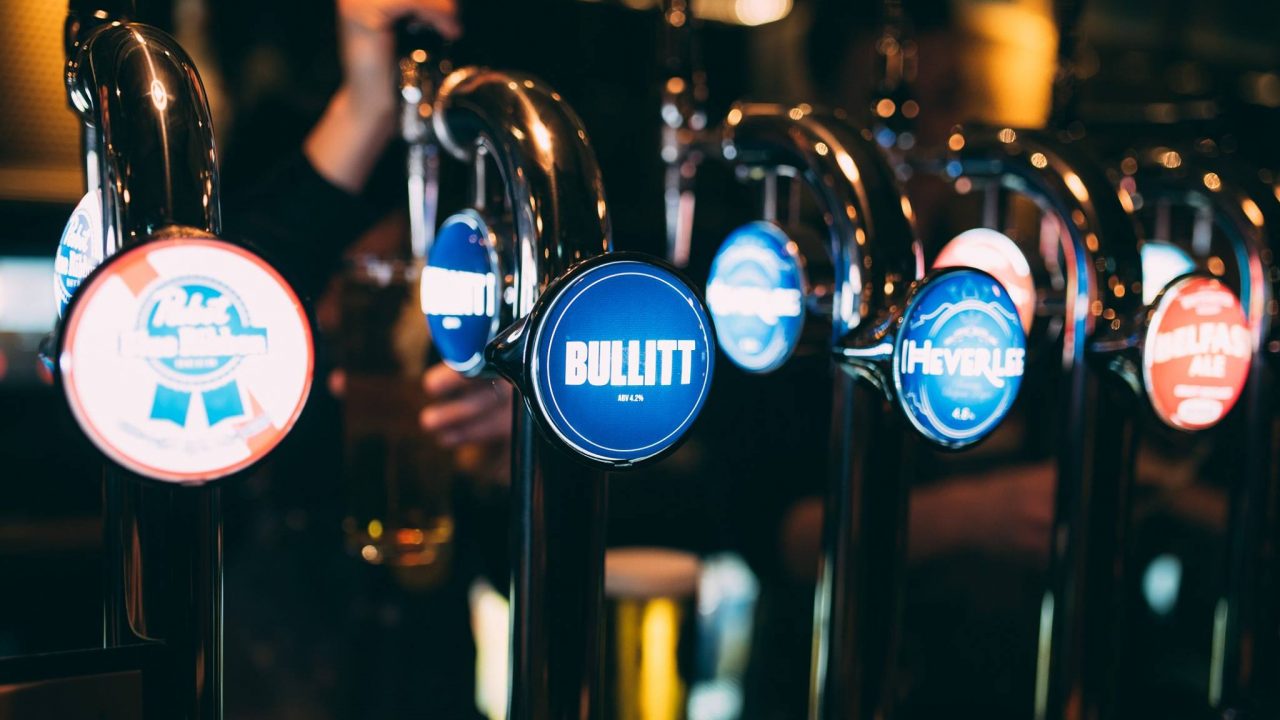 Bullitt Hotel and Bar
The sleek and stylish bar at Bullitt Hotel offers their very own brew, the Bullitt Lager, as well as a host of local, British and Irish craft beers. Sip on a can of Boundary Imbongo which is made in east Belfast, or a selection of ales from Beavertown, White Hag and Magic Rock breweries. Feel like a nibble on the side? Bullitt has a tempting small plates menu designed for all day grazing.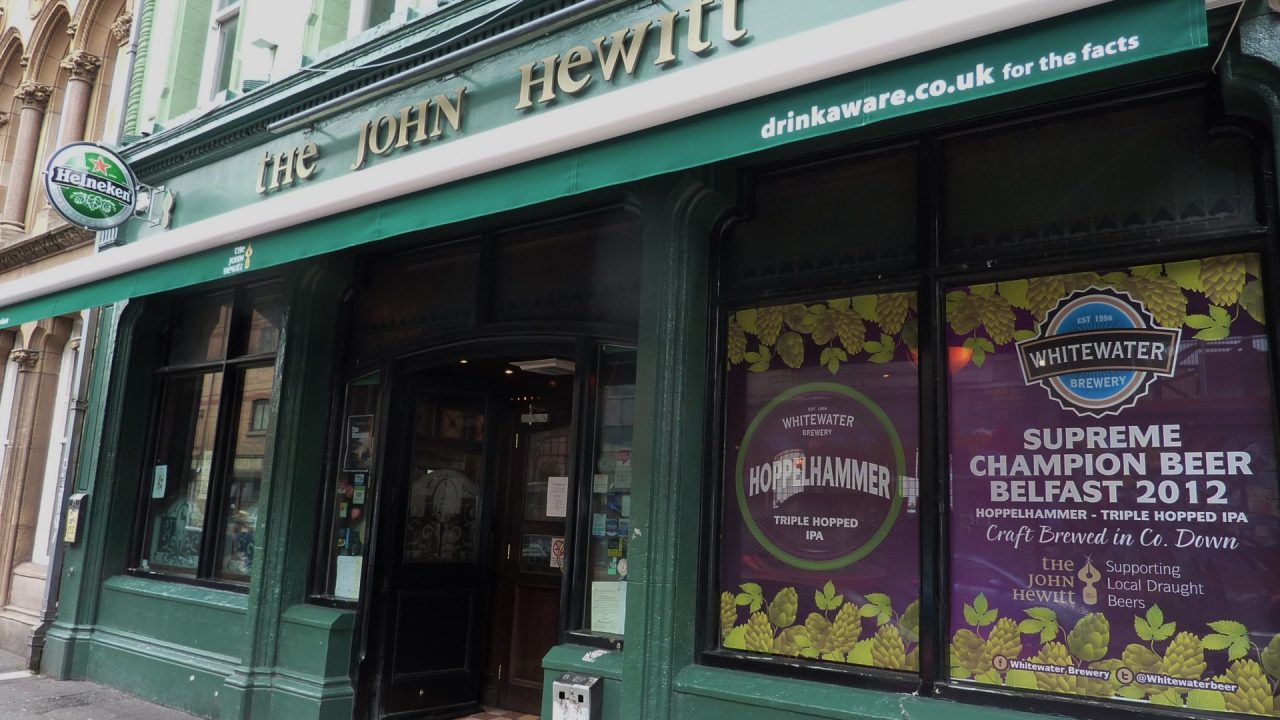 John Hewitt
The John Hewitt is well known for its excellent selection of local craft brews with a blackboard menu of guest beers, ales, and ciders, imported from all over the world. An excellent lunch menu and a great line-up of live and Irish traditional music, on offer  six nights a week, makes the John Hewitt a much loved bar in Belfast.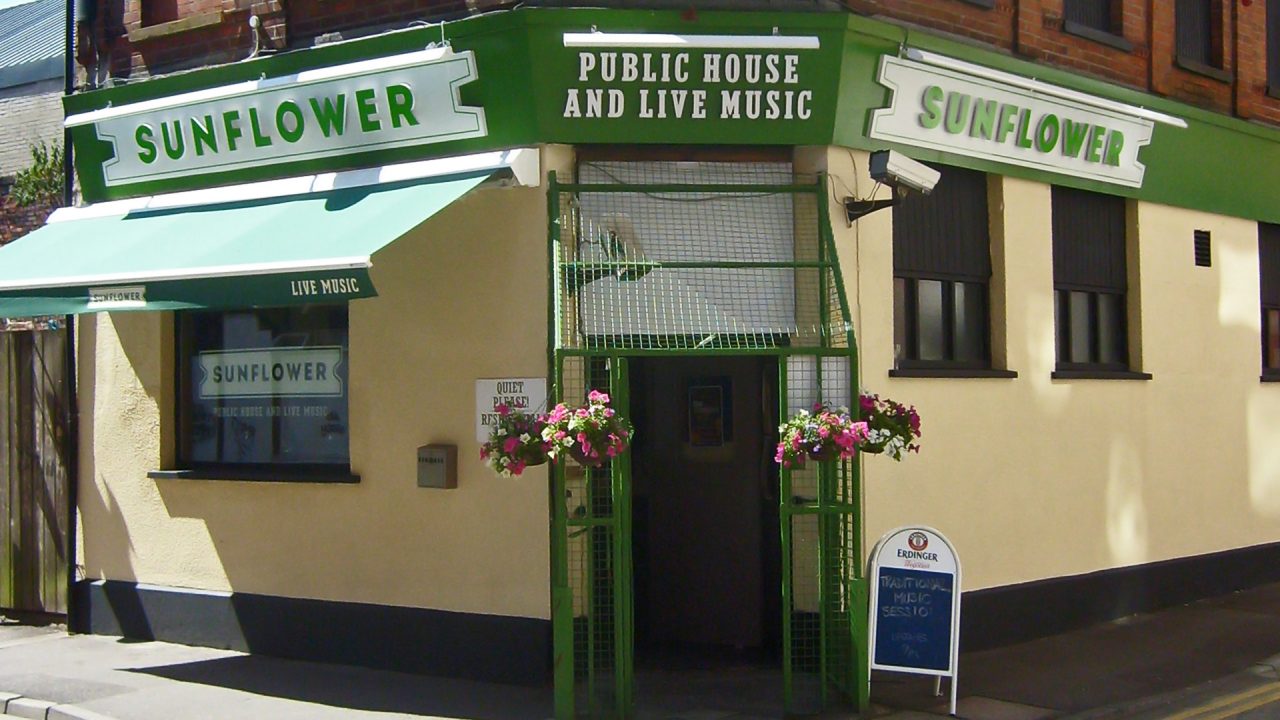 Sunflower Public House
Sunflower is a simple corner pub instantly recognisable by the security cage on its front door, a relic from 1980s Belfast. Music is very much part of the pubs life with traditional, appalachian, folk, bluegrass and gypsy swing sessions weekly. The pub prides itself on serving great local beers, and those on tap include Hilden Brewery and Yardsman. You can also find beers from across Ireland, Scotland and England too, as well as the wheat beer, Erdinger from Germany.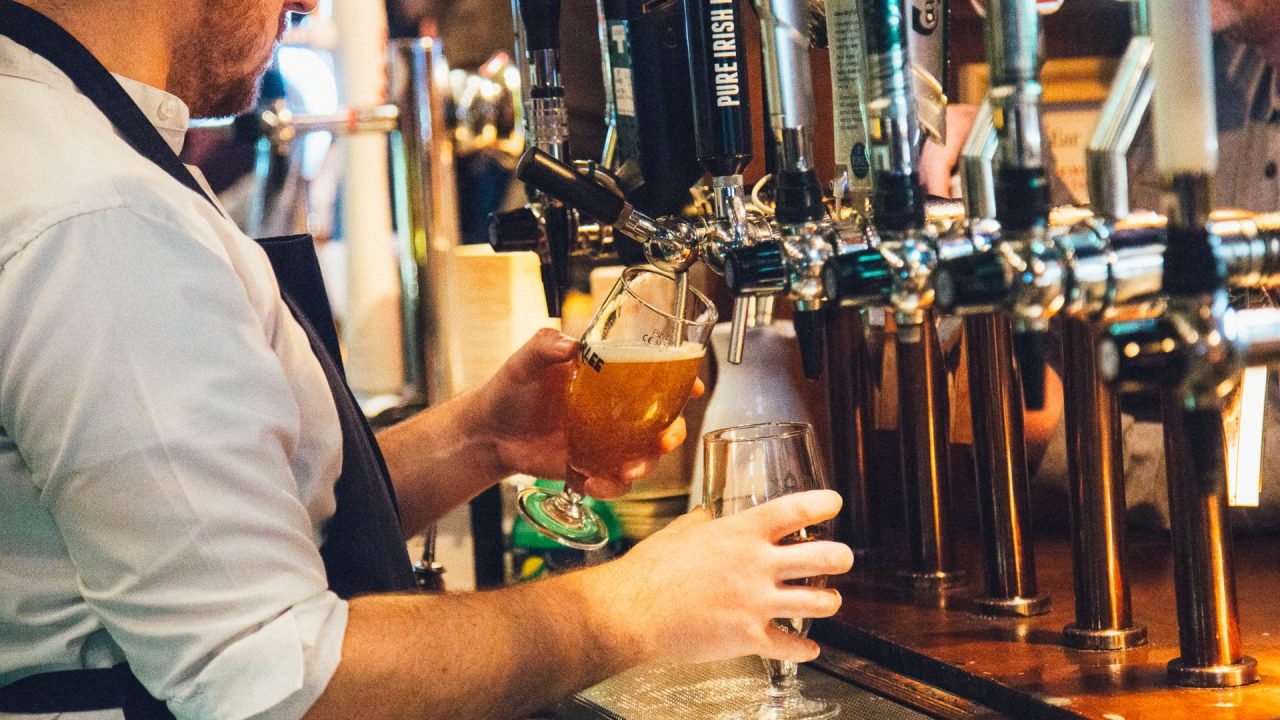 The Cloth Ear
Offering a twist on a traditional Irish pub, The Cloth Ear celebrates conversation with 'phone jails' to avoid distraction and an entertainment programme worth discussion. But the real talking point, of course, are the drinks. Sip local beers from Yardsman, Boundary and Clear Sky Brewing Company as well as the pub's signature Cloth Ear IPA. Or why not go for a hoptail? These beer cocktails might be rooted in tradition but the Cloth Ear serves them up with modern ingredients that complement the notes in the beer.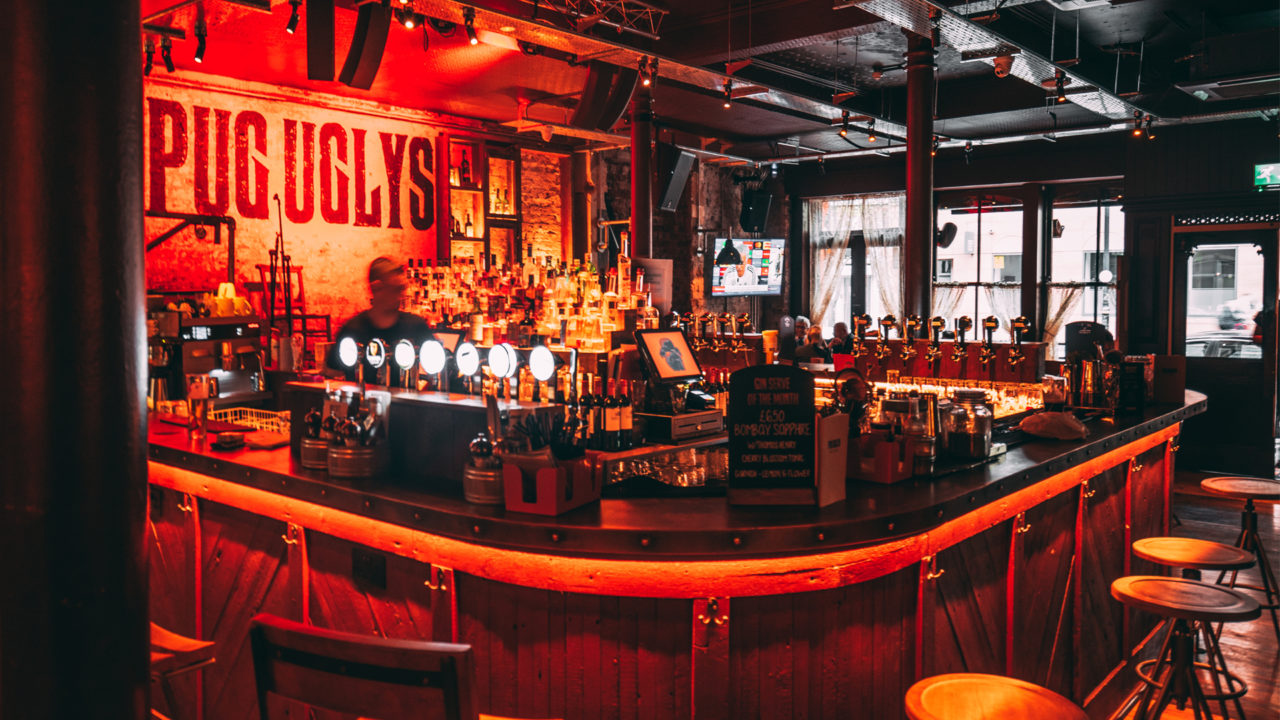 Pug Uglys
This quirky Irish pub serves a range of local and international beers available on draught, bottles, cans or even in buckets! An exciting line-up of entertainment through the week includes live music, comedy nights, quizzes and sports screens. There are daily food offering, such as Taco Tuesdays famous Pug's sourdough pizzas served every day from 12pm.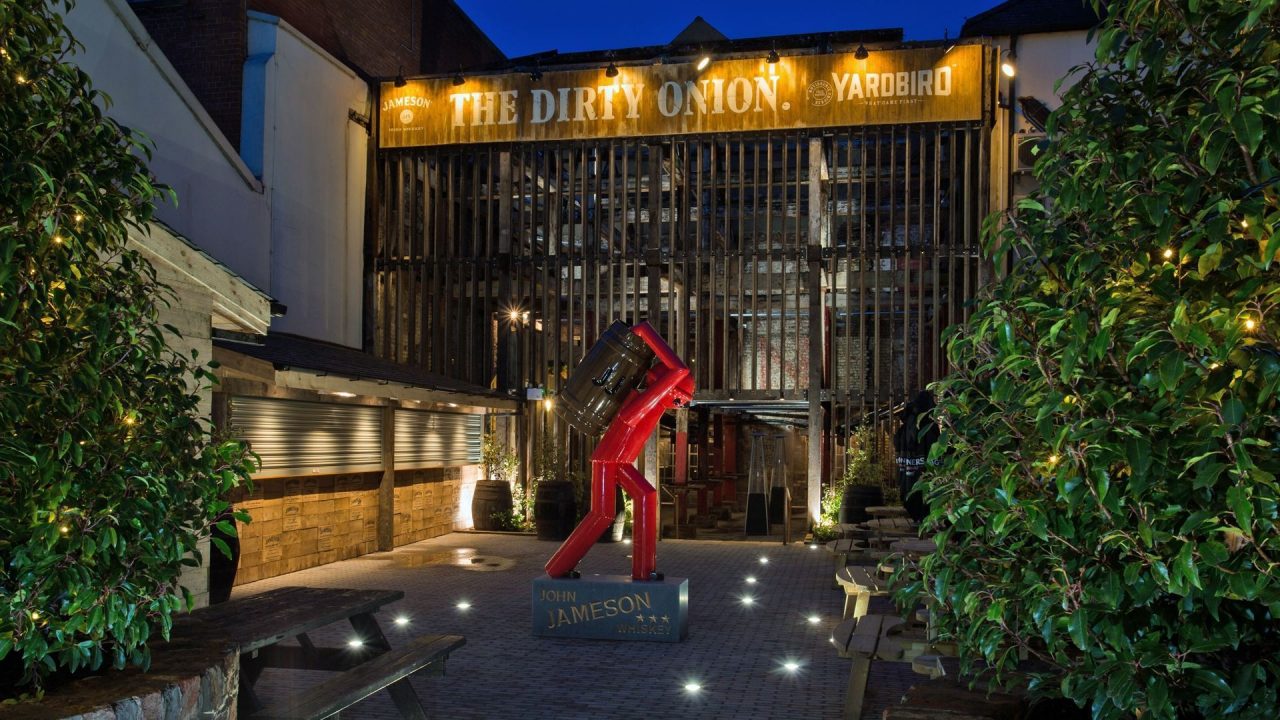 Dirty Onion
From their restored 18th century building to their weekly programme of live trad music, Dirty Onion has always been one for traditions. Now, it's celebrating the tradition of Boilermakers – a whiskey and beer pairing that originated among steelworkers in 19th century USA. The Boilermaker menu includes Irish ales paired Scottish and Irish whiskys; while the regular drinks menu features Belfast Black ale as well as international beers. Upstairs in the Yardbird restaurant, enjoy house ale with mouthwatering rotisserie chicken.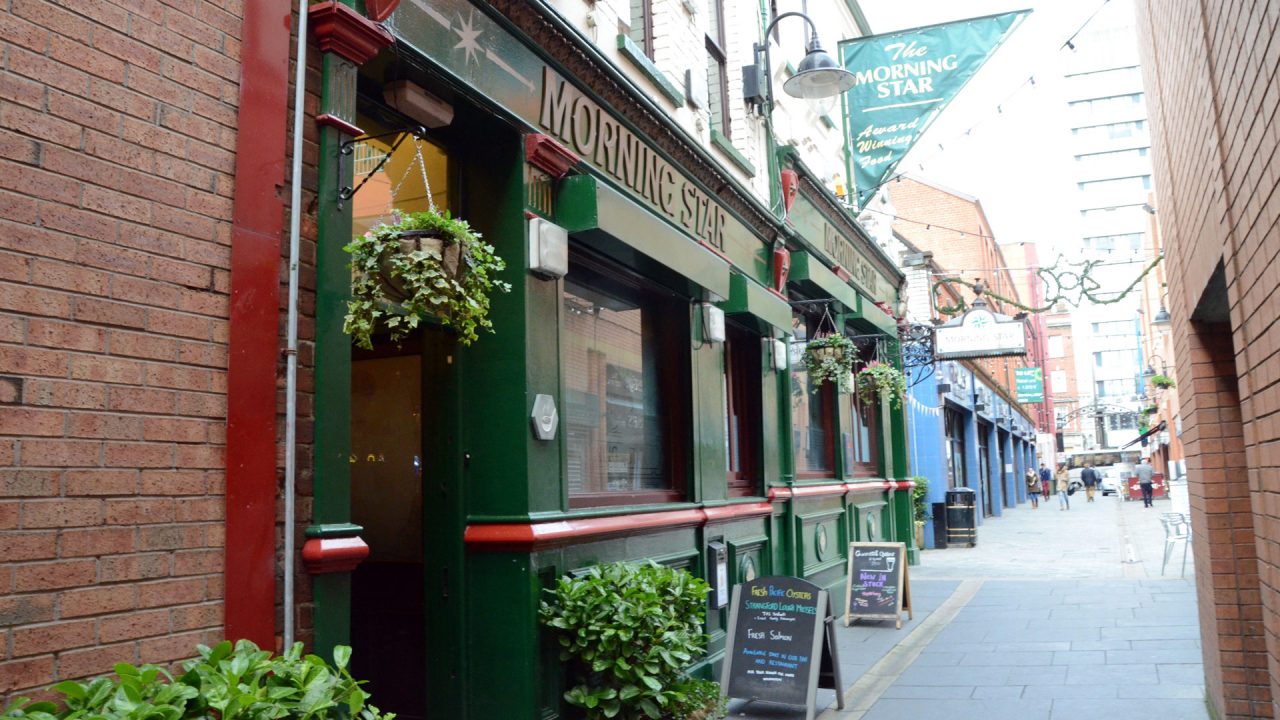 Morning Star
This award-winning, traditional Irish pub is known for its quality food menu and huge selection of draughts. You'll find rotating craft beers like Hallion IPA and Maggie's Leap on tap, with bottles including beers from Hilltown Brewery as well as local craft ciders too.